Emma Stone in Givenchy Haute Couture and Tiffany's jewelry / Jessica Biel in Kaufmanfranco and Tiffany's jewelry
Last night's Oscar performance, always my favorite night of the year, was most definitely a night to remember. We went from a upbeat opening, to some lighthearted political ranting and lot of fun, tricky ideas stemming from 'candy falling from the heavens' to a 'drop by by a traveling bus tour'……all in all a long evening that didn't seem quite as long and laborious to watch as making it fun was definitely the agenda.  However, the ending snafu will probably be the one thing remembered by all……has this ever happened before?!  A mix up on the Big Prize of the night left everyone speechless and feeling empathy for all of those involved that had to live through that moment! Our thoughts go to both….LaLa Land and to Moonlight, that both handled a very awkward situation with grace and style!
However, the fashion was great….not a big night for color! The stars chose lots of neutrals…..gold was number one, nude via Armani Prive for Nicole Kidman (her total look maybe my fave of the evening), ivory, ivory and black, black and white, white, black and navy…..(am I making my point here!)  The only real color pop of the evening was Bold Red and it looked beautiful, again from Armani Prive, and Valentino on Viola Davis and Nega respectively.  I'm sure that everyone noticed, amidst all of the major diamonds of the evening, the biggest accessory of the evening was the blue ribbon being worn, showing support for ACLU.
Below are my favorite picks from Hollywoods Biggest and Final Fashion Award moments…….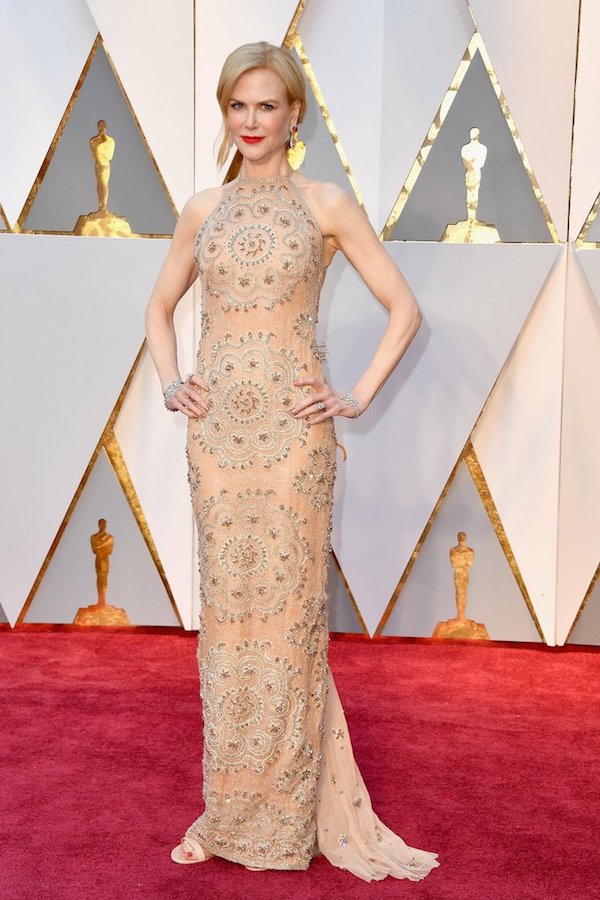 Nicole Kidman in Armani Prive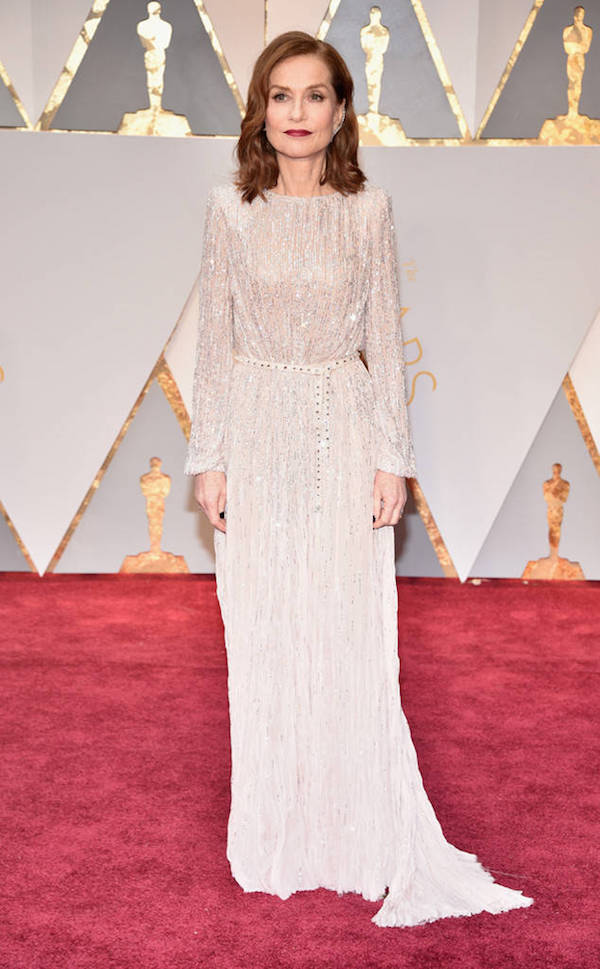 Isabelle Huppert in Armani Prive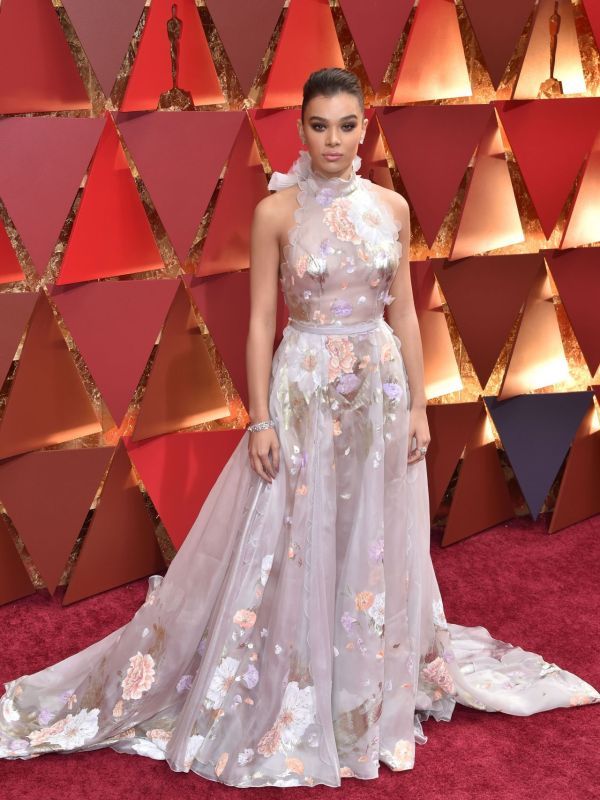 Hailee Steinfeld in Ralph & Russo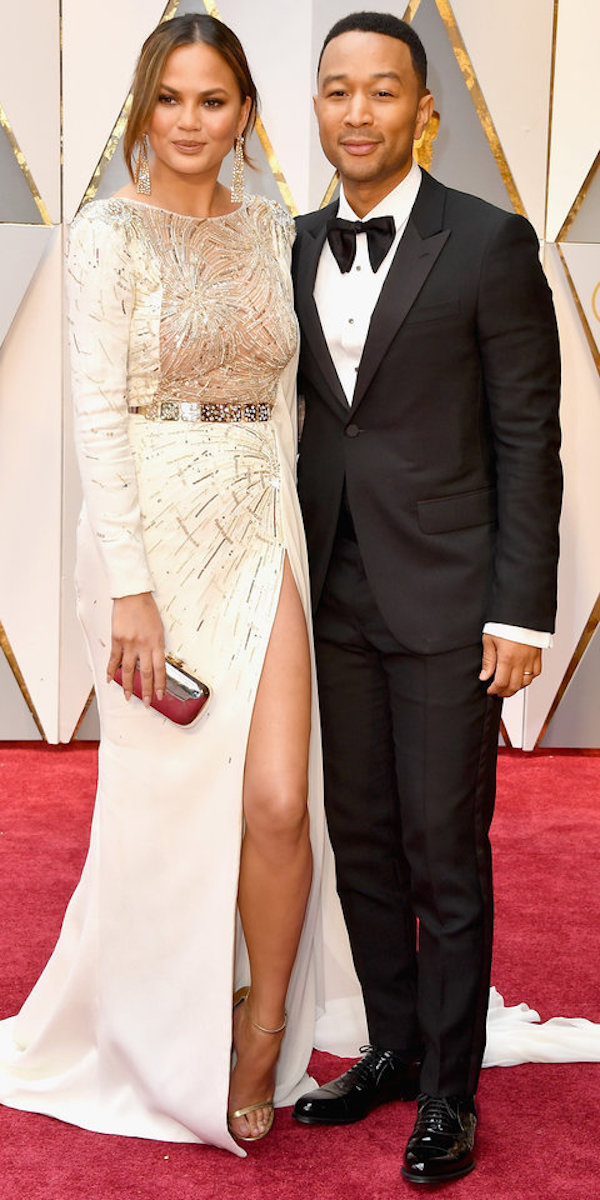 Chrissy Teigen in Zuhair Murad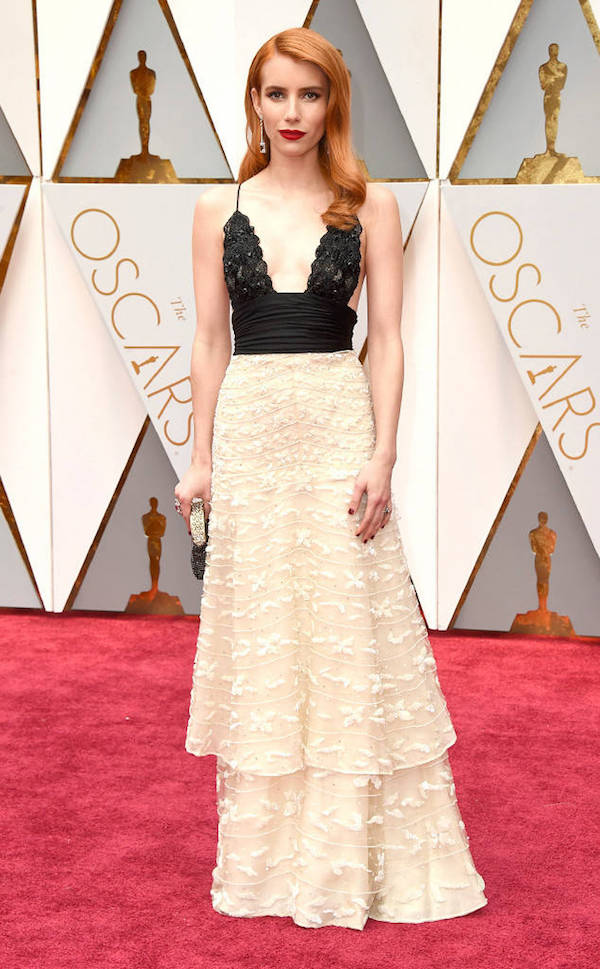 Emma Roberts in Armani Prive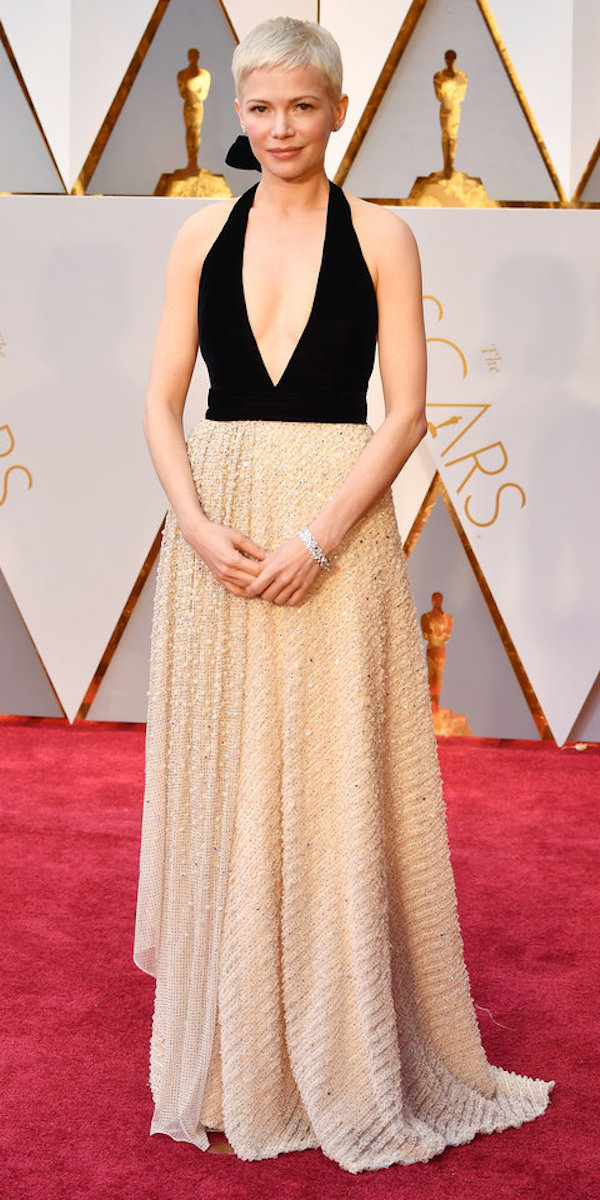 Michelle Williams in Louis Vuitton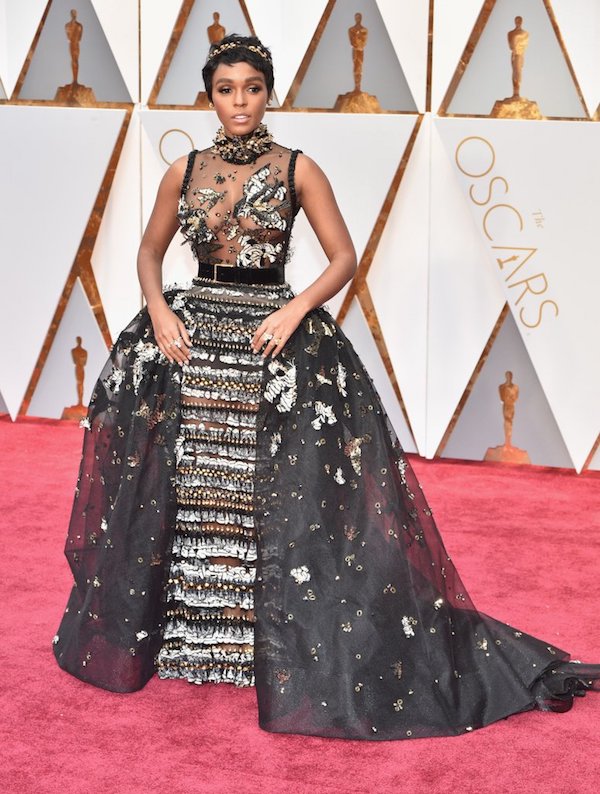 Janelle Monae Elie Saab Couture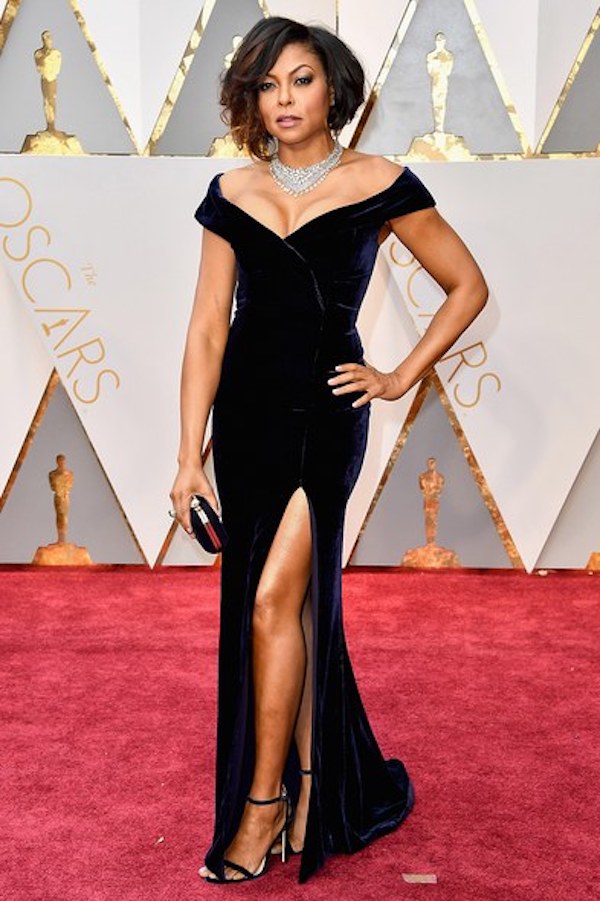 Taraji Henson in Alberta Ferretti and Nirav Modi diamond bib necklace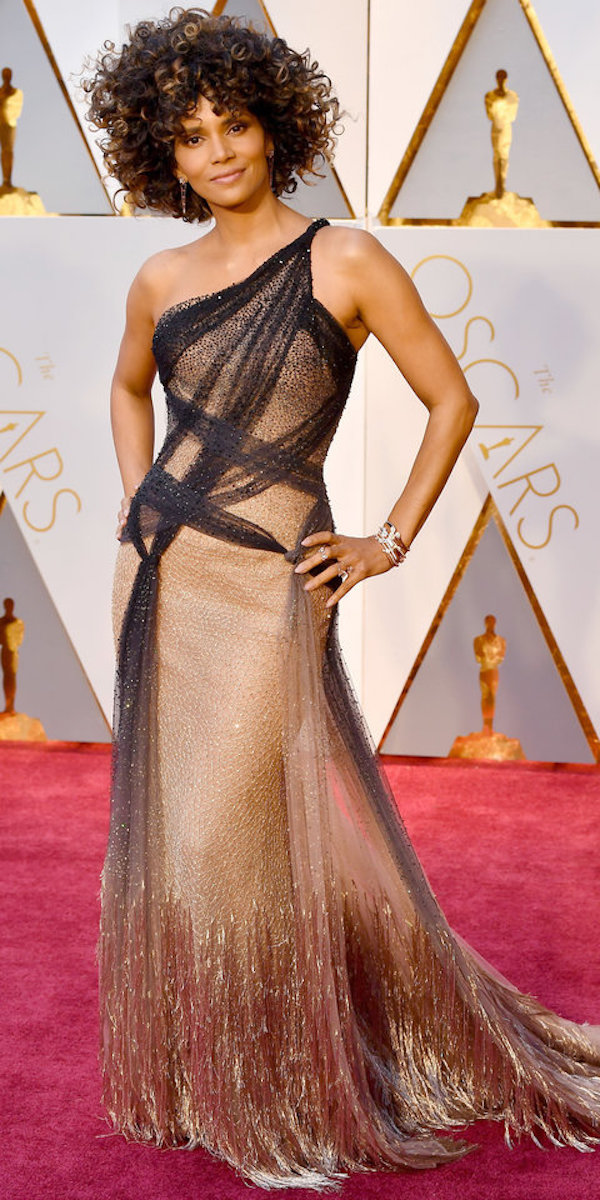 Halle Berry in Versace Atelier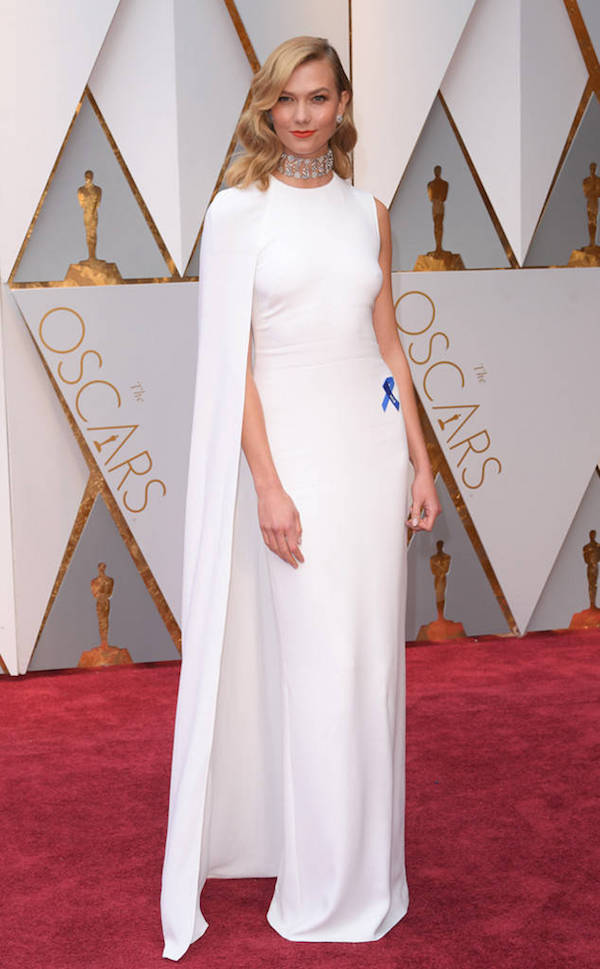 Karlie Kloss in Stella McCartney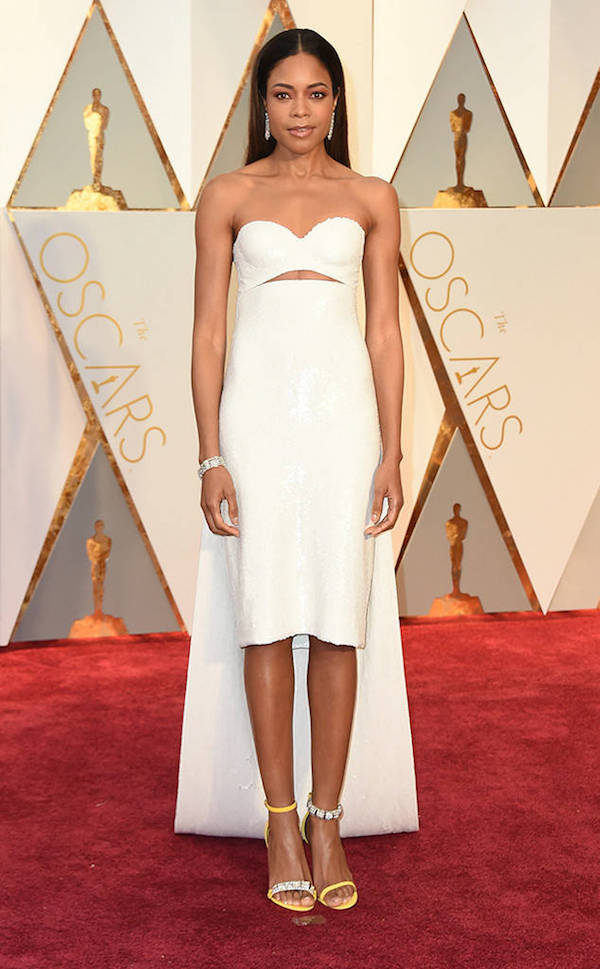 Naomie Harris in Calvin Klein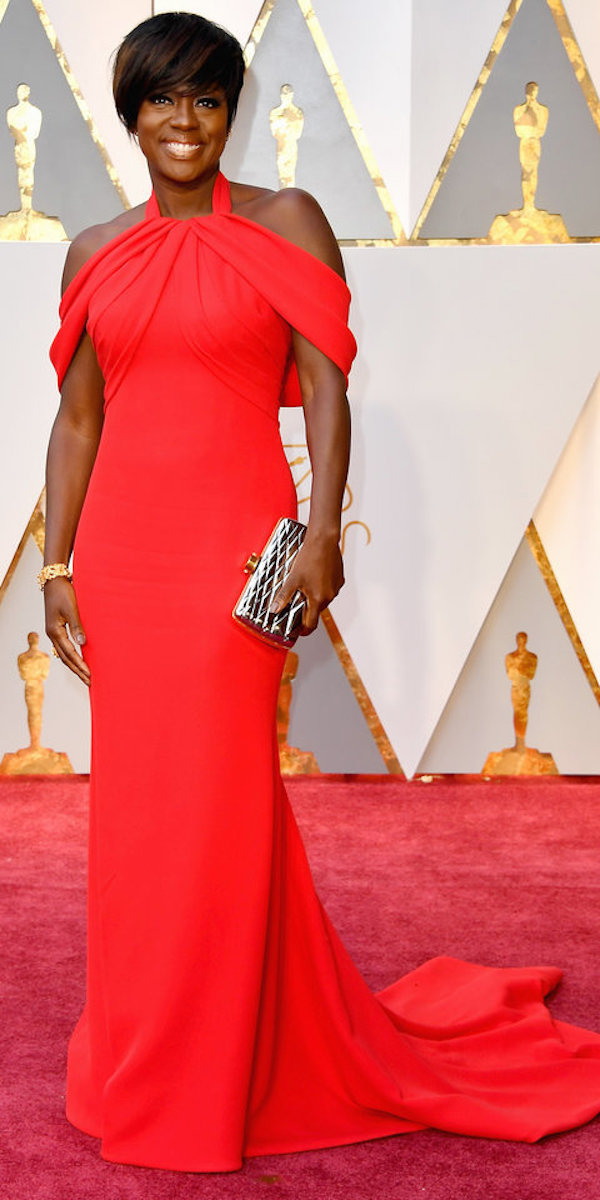 Viola Davis in Armani Prive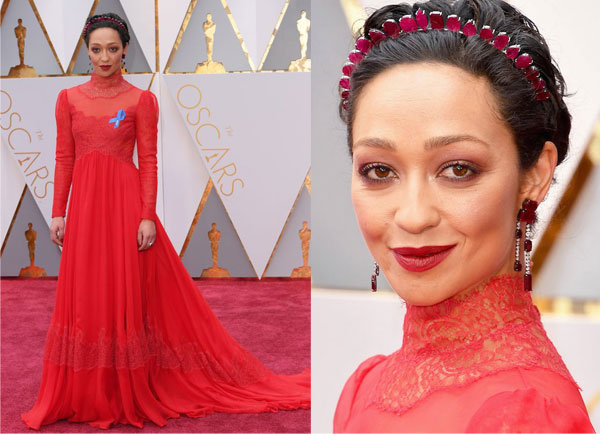 Ruth Negga in Valentino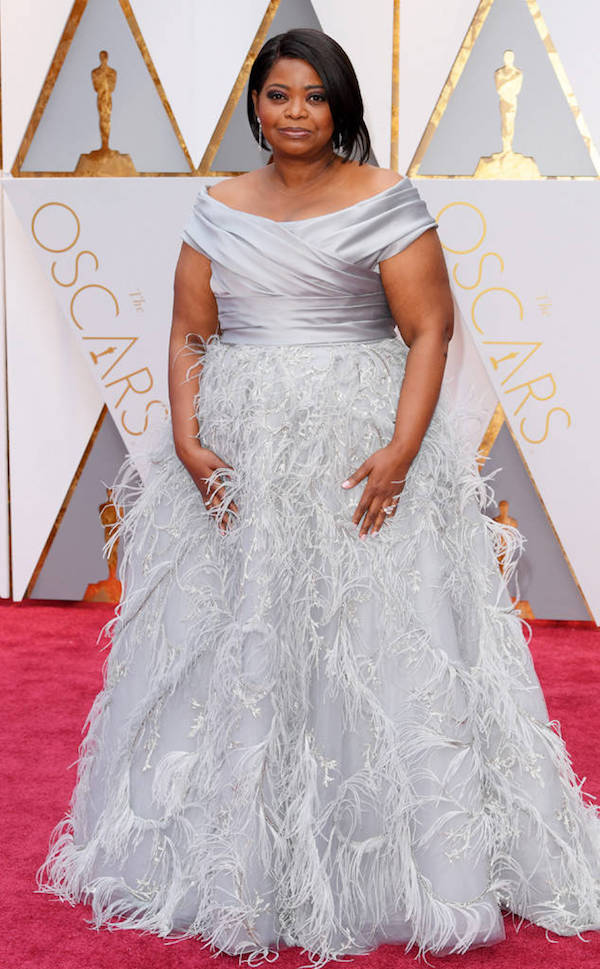 Octavia Spencer in Marchesa
Images borrowed from E Online, Just Stars, PopSugar, Steve Granitz/Wire Image, Jeff Kravitz/Film Magic, Vanity Fair