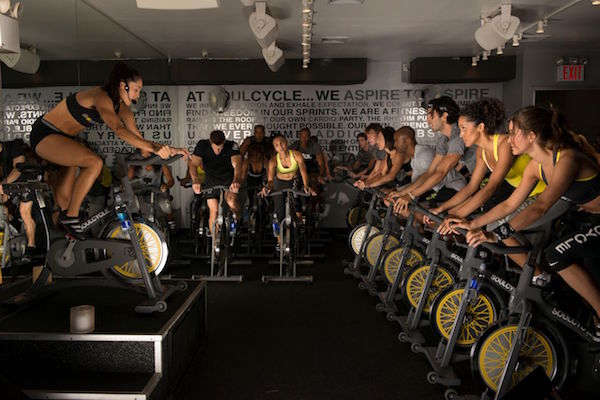 SoulCycle River Oaks location has opened with their Grand Opening party this past Saturday, April 30th and classes are filling up fast!
After waiting for a few years of proving that Houston fitness gals and guys like to spin, we are able to join the 13,000 plus riders that pack into SoulCycle Studios daily in several major cities and get our chance to 'go for the soul'. An experience that the SoulCycle people believe doesn't just change bodies but changes lives!  The experience includes inspirational instructors, candlelit studios and rocking music to playlists that can be found on their own Spotify channel.  Come into a session ready for a high energy experience  that is community based and result oriented (burning between 500-700 calories in a 45 minute session)
The first Texas studio opened in Houston this past week, almost 10 years to the day that the first SoulCycle classes began on the west side of New York City.  Dallas will be opening at the end of May and Austin will follow by the end of the year.  When chatting with the corporate folks at their New York home office last week, they confirmed that a second location for Houston had already been chosen but they were not quite ready to release the exact location, so stay tuned for that news!  The first location for this luxury fitness brand is in the River Oaks/Upper Kirby area at the intersection of Kirby and Westheimer where many of our town's hippest digs can be found……Drybar, Local Foods, Tootsies, Stag and many others.  It  features a 56-bike studio and lifestyle boutique where many of SoulCycle apparel and accessories can be purchased.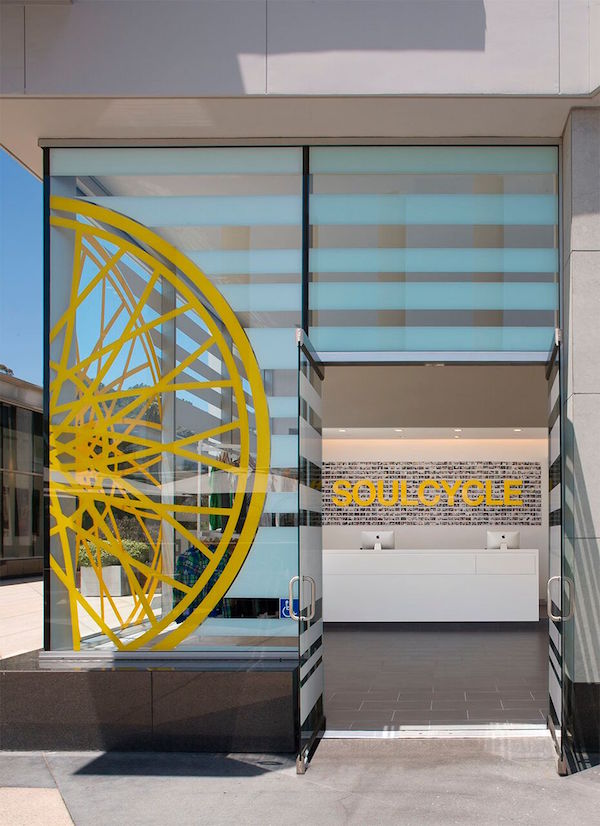 About SoulCycle for those of you that may not be totally aware of just what you're getting in to, a brief history…..10 years ago when spinning was beginning as a just another class in your gym, two gals had located to NYC. Julie, who had lived in California where exercise had been her greatest form of entertainment and had given her a great sense of community from all of the friends that she had met was one. Elizabeth, the other, who had lived in Telluride, liked yoga but hated cardio had had a baby and had to lose 60 pounds.  These two ladies met at lunch….or on a "blind date" as they said at a conference recently where I heard them tell their story.   It appeared that they had a 'common vision' to create an exercise that could be fun, inspiring and where people could come to exercise 'with soul'…..they would come for their body but stay for their mind, not just physical but mental as well.  Five months after that lunch they began in a back lobby of a residential building on West 72nd street (one of my favorite NYC streets, I lived on it myself!). They can now boast of 17 NYC studios where they began and expanded only into the tri-state area until five years had passed and then bam! they moved to L.A. and that's when the expansions really began.  They are in Boston, San Francisco and other major cities and after being purchased by Equinox, have big plans to go public and take SoulCycle to over 250 locations including potential global destinations.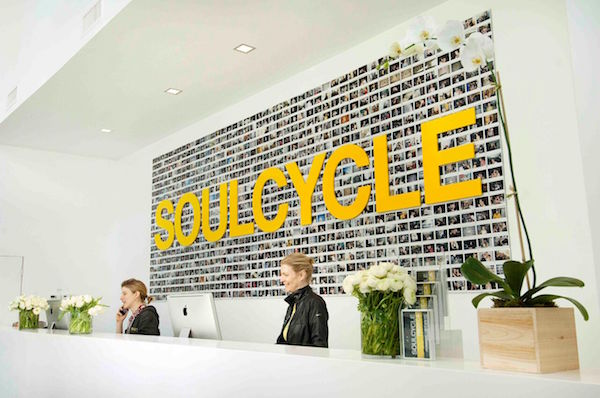 They have become the country's premier full-body indoor cycling and lifestyle brand. Their 56 locations attract everyone from editors and celebrities around the country such as Madonna, Lady Gaga, David and Victoria Beckham to name a few to the local 'hip' crowd that just want a work-out that doesn't feel like work!  The music alone can get you moving and make for a joyful experience, which is their goal.
Save the Date
Saturday, May 14, 2016
10:45 a.m.
My Red Glasses is teaming up with Soul Cycle for an introductory ride, benefiting   I AM WATERS FOUNDATION, sign up quickly as seats will go fast for this riding event!