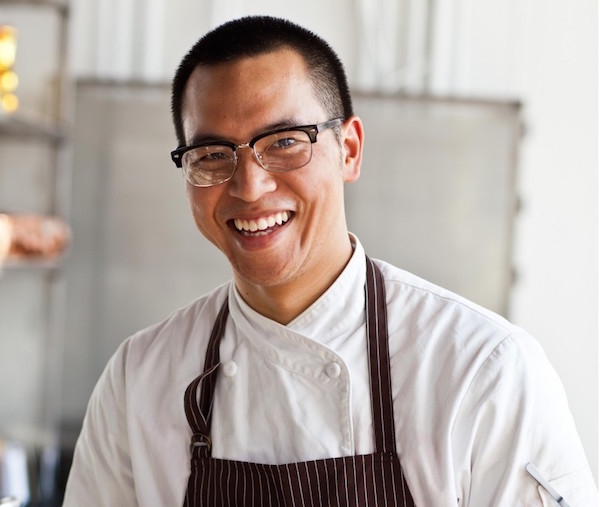 Justin Yu, owner of Houston's highly acclaimed restaurant, Oxheart, wins the James Beard Award for Southwest Chef after being a finalist for three years….third year is truly the charm!
Congrats are in order for our friend and very acclaimed local chef who took home the big prize Monday night at the James Beard Foundation Gala in Chicago…..Best Chef-Southwest, 2016.  Justin had been a finalist for three years and all that knew him knew  that he would have his day in the limelight and it has happened.  Three appears to be his lucky number.  Three nominations and now he is the third winner from Houston in recent years, following Chris Shepherd, owner of Underbelly in 2014 and Robert Del Grande of RDG/Bar Annie fame in 1992.  In accepting the award, the Oxheart restaurant owner said, "I want to thank everybody in the city of Houston, everyone who came before me:  the Tim Keatings, Robert Del Grandes, Mark Coxes, Bryan Caswells and Hugo Ortegas of the world…..everyone who took a chance on me….and definitely my mentor Ryan Pera from Houston."
As Justin has been a close friend of my daughter, Crystin for many years, I have watched him grow and develop into one of the finest chefs in Houston and beyond, dined at his famed Oxheart restaurant, which has topped Houston Chronicle's list of Houston's finest restaurants several times, and generally could not be prouder of one of our own.
Congratulations Justin on a well-deserved honor!