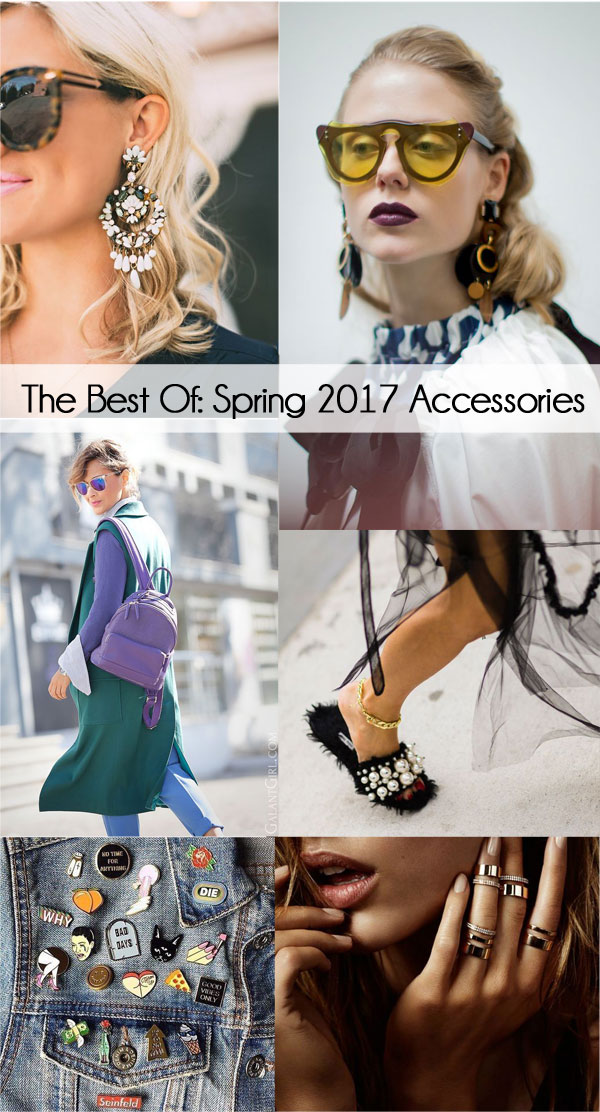 Spring is here and in full force, and we can't help but feel rejuvenated and excited for the season. Julie here today, and, personally, I'm all about the accessories. Reason being is because, like Roz, I tend to stick to neutrals within my apparel (think: black, white, grey, repeat). So, where I like to add a pop of color or a burst of pizzaz, is by way of accessories. Whether bags, jewelry, scarves, and, of course, shoes, it's really fun to switch things up with these adornments. And, as they say, it really is all in the details.
Now, when it comes to the spring accessory trends happening out there, each one is better than the last. They are so good this season, and, to be honest, it was hard for me to cut this list down because I really love them all. So, with that, keep on reading for 12 of the hottest accessory trends out there for the spring season (PLUS you can shop some of our favorites in each category directly below the trend listed…all you have to do is CLICK onto the product you want and you can purchase it right here…so easy!).
1. Statement Earrings: Put away your studs (I say that as I type this wearing studs, BUT I do love a good statement pair of earrings), and bring out the fun. Whether fringe, pom

poms, large metal styles, tassels, you name it, it's par for the course. And the great thing about this is there are tons out there for you to choose from, at truly every price point. We are still loving our Les Bonbons! Locals: a bientot currently has an incredible assortment of statement earrings (especially metal ones, like what you see in the image) and we are also loving Elaine Turner's assortment (especially the fringe ones you see below). 

2. Extra Large Bags: We're not talking your regular oversized bags, but more so, the ones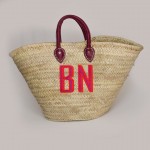 that can fit, quite literally, everything but the kitchen sink inside. Seriously. The bigger the better with bags this season. And, truly, I'm excited about this one because I tend to carryaround far too many things during the day, so now it won't look funny when I'm toting around a bag that might be mistaken for a small suitcase. Locals: The one you see in the image is from a bientot – perfect for summer and the beach!

3. Tiny Bags: And, on the flip side, tiny bags are also in. While I have somewhat of an issue with teeny tiny bags due to the obvious of not being able to hold much inside, I really like the look of them and they can add a pop of color and/or creativity to a classic outfit.

4. Backpacks and Fanny Packs: Backpacks have come around the past few seasons, and I, personally, carry mine all the time. Yes, sometimes I feel like I'm back in middle school, but I traded out that Jansport for a Liebeskind, and I love mine. As well, believe it or not, you might be seeing a resurgence of fanny packs this season. While they won't be neon pink and totally 80s, they will be modern, cool, and, if you think about it, extremely functional (hands free!).

5. Midi Rings (stacked): I'm all or nothing when it comes to rings. You won't typically find me in just one or two; it's either none or multiples and stacked. I adore the look of a midi ring. They take on a slightly edgy vibe, and stacking multiples is very current, and I'm a fan. Locals: Head to Cotton Club for these. So many fabulous ones to choose from.

6. Mismatched Earrings: Seems strange, no? Well, at first I thought so, too. However, now I'm kind of feeling it. If you find earrings that complement each other in either color, material, or details, then this can work very well. It's totally unexpected and very cool.

7. Statement Sunglasses: Have you been noticing the plethora of statement making sunglasses out there? I feel like everywhere I turn, I'm seeing much more than your standard ol' aviators (albeit, my personal favorite) or wayfarers. Think unique shapes, embellishments, and all sorts of colors. Locals: Tootsies and Neiman Marcus have been the spot for this one; their sunglasses section is aplenty! 

8. Statement Necklaces: And to continue on the statement theme, necklaces certainly are going beyond dainty this season. Remember those bauble necklaces that were huge a few years back? Well, think of those, but updated and then some. As well, Fairchild Baldwin's necklace we know and love is still around, but offering many newer versions and updated styles at Tootsies, so don't forget about that one!

9. Brooches and Pins: It's true what they say; everything in fashion will come around again at some point or another. On this note, I should have kept all my pins from elementary and middle school. They would look awesome on my denim jacket today. Really, fun pins and brooches are all the rage these days. They spruce up any collar or lapel, and there are tons out there, and, again, at all price points.

10. Large Belts: Are you a belt person? Well, if you're not, you might want to become one this season. There's a lot happening with belts these days, starting with large belts. The kind I'm talking about are the ones that cover, well, most of your waist, some are corset style. Actually, they're very waist cinching too, which is never a bad thing, right?

11. Tie/Knotted Belts: And keeping with belts, knotted ones are also popular. So maybe switch out that skinny belt and try a tied one instead. It might just give your look the update it was looking for.

12. Skinny Scarves: It's funny; I used to wear fashion scarves all the time. And I mean all the time. I still have most of the ones I used to wear. And for some reason I just stopped. No idea why. However, lately I've been reaching for them to throw on over a white tee and distressed denim look, for example. And I'm really liking all the skinny ones I've been seeing out there. They don't add extra heat at all because of how little they are so they are perfect for spring into summer.

Finally, as we said, don't forget about shoes! Alyssa's article the other day was all about flat sandals, as they are certainly the big ones for the months ahead. And, as you might have seen, they aren't just for daytime. In fact, so many of the slides this season are dressy, where you can truly wear them out at night and to dressier events. You'll find tons of embellished styles, added details, texture, and more.

And there you have it! Those are some of the very hottest spring accessory trends you'll see out there. Would love to know in the comments below which is your favorite and which one(s) you'll be giving a try. Happy shopping!
Images borrowed from: Anthropologie, Blonde by Day, Ellena Galant, Fashion Gone Rogue, The Cut, and Tumblr