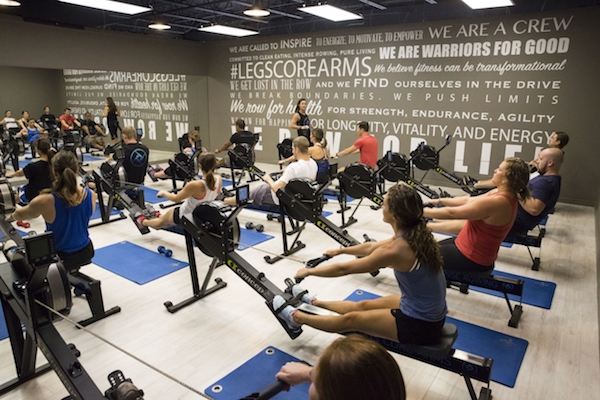 Is rowing the new rage in fitness?
Spring has sprung and that means swimsuit season is right around the corner, and we all know what that means. Time to get in shape. While Houston is no slouch with places to help you get in and stay in shape, we checked out a few NEW work-out spots in town to help you get your groove back or simply just keep it up.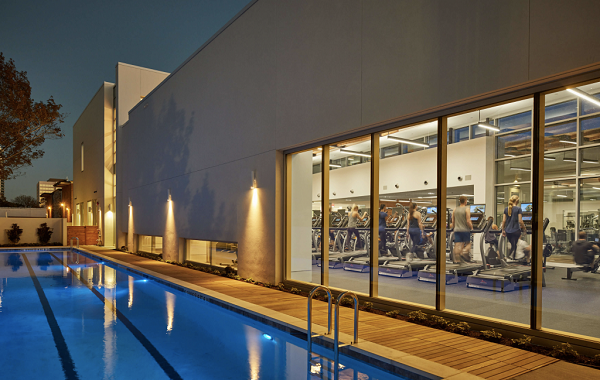 This highly anticipated new state of the art resort style gym recently opened-up in River Oaks earlier this year. Aiming to make fitness buffs feel like they are outdoors, The Preserve is over 15,000 square feet with two stories set against garden views with an atrium, a 25-meter outdoor pool, and an upper deck for sunrise and sunset yoga. Described as "your own personal fitness sanctuary", The Preserve offers a host of amenities to their members, including a spa like locker area with steam rooms, an elite roster of specialized one on one trainers, with over 20 classes ranging from reformer Pilates to group exercise options like ATC (Athletic Training and Conditioning) and Cardio Ballet Tone to restorative yoga to rhythm ride cycling. To fully immerse yourself in this luxurious new retreat, membership starts at pre-sale for $215.42 a month for adults with a $161.29 add on for young adults and minors from 14 to 18 years old.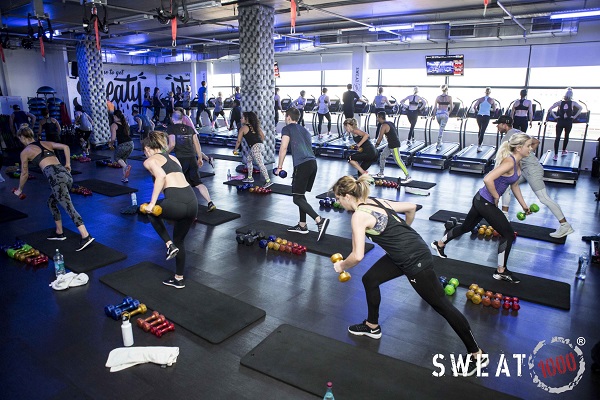 Husband and wife team Jordan and Ana Strouse brought their high-intensity luxury concept from South Africa to the Heights with a grand opening earlier this month. Founded by Andrew and Paul Rothschild, Sweat 1000 has gained a loyal following among Olympians, EFC Fighters, Springbok Rugby, and even Sports Illustrated swimsuit models. So, what makes it different? With a focus on high end equipment, there are no weights heavier than 30 pounds and each workout is designed to burn 1000 calories. With over 4,000 square feet, Sweat 1000 offers FreeMotion Incline Trainers relying on wide ranging speeds and inline levels to make the most out of each uniquely different work out. Considering that the gym is next to Ford Fry's Superica and across the street from Snooze, it's a good thing this is a high calorie burn regimen. The first class is free with single classes starting at $30 each and a Founders Launch package for $200 a month.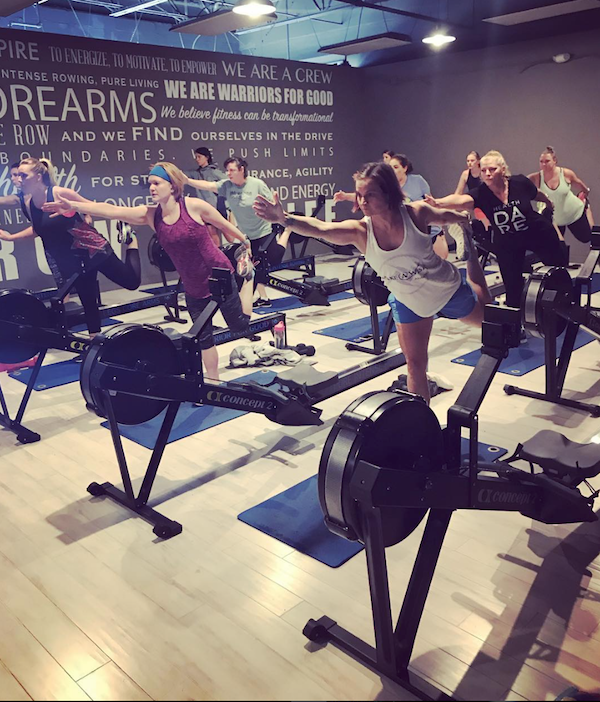 After two years of working out together, friends Amy Hagler and Carrie Stuart, found that Crew Fitness was the perfect match to bring together their love of fitness and the need for a full-body program delivering high level results combined with low risk of injury, like Indoor Rowing.  Helmed by Marcia and Dan Strange, Crew brings over 2,000 square feet to with their expansion into Houston, outfitted with state of the art Concept 2 rowers, the standard recognized by competitive rowers, Olympic and elite level athletes. The large space also offers changing rooms with lockers and an interactive childcare with vetted staff. One of Crew's main focuses is to recognize the importance of community when it comes to a fitness regime. The community section of their website focuses on bringing members together regardless of their location or fitness level, like the way CrossFit utilizes a sense of community in their programs to both encourage and motivate your fellow crew.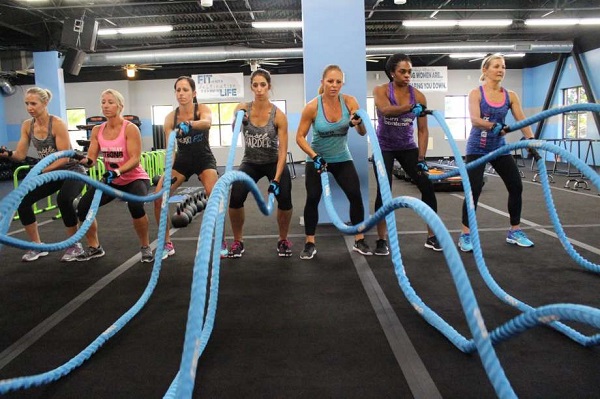 Burn Boot Camp opened their Memorial City location at the end of 2017 with a focus on workouts designed for and around their female clientele. So much so that in fact most of the classes are for women only with a few co-ed classes for the guys. Even the gym itself is designed to be kinder to the female form with no mirrors in the hopes of offering a less intimidating space for women to work out without feeling like they are on display. The workout itself lasts about 45 minutes and burns roughly 700 calories per session. Classes start as early as 5 am and many offer free childcare to accompany each class with programs like Burn Kidz and Burn Elite focusing in kids and middle school teens. Burn offers a 14-day free trial sign up and then after that memberships come in four categories: Burn Basic, Bleed Blue, Burn for Life and Fit Card. Membership prices vary depending on frequency, group affiliations and even what you do for a living, so it is recommended to go in and talk to them after your 14-day trial to develop the membership that works best for you.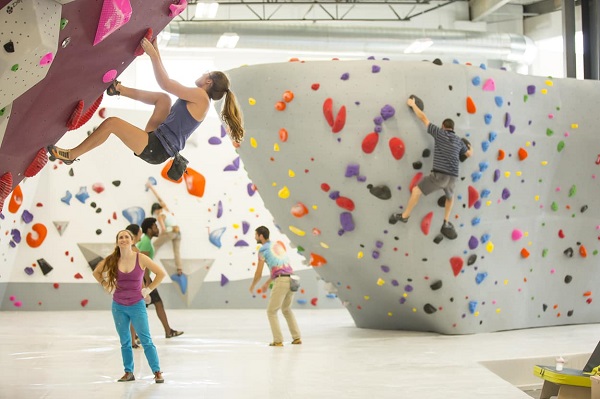 Momentum Indoor Climbing Gym – Silver Street Studios Location
The climbing world has been gaining a lot of steam over the few years and Momentum Climbing is one of the leaders in the creating indoor rock climbing and designs with the feel of the canyons and crags that appeal to the most avid rock climber. Located in over 40,000 square feet on Silver Street, Momentum has created a bouldering wonderland for both the novice and the experienced climber. The facility offers group training, individual training and yoga classes for its members. A bouldering also fosters a reliance and sense of community with other members, the climbing community is also an active part of the scene at Momentum. Day passes start at $20 for adults and $14 for children, with punch cards offering 10 visits starting at $185 and Yoga day passes for $10. You can also rent shoes on site for $6 just in case you don't have your own yet.
While these certainly aren't the only places in town to keep your fitness game in tip top shape, they will hopefully give you a good reason to get up and get out there. Stay tuned for the other half of our 2018 Fitness Report with our overview of the latest trends.
Images borrowed from crewfitness.com, papercitymag.com, voyagehouston.com,  chron.com,  mbsugarland.com