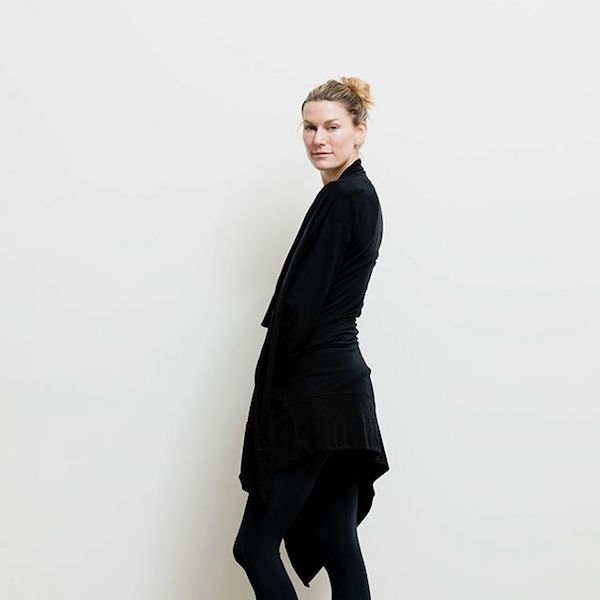 This is the photo that caught my eye from the media release announcing the Pop-up shop at River Oaks District for SQN Sport, a woman-owned activewear start-up featuring minimalist designs in luxurious American-made  and ethically sourced performance fabrics.   Made in Sun Valley, Idaho with boutiques in Sun Valley, Aspen and Malibu.
A couple of weeks ago I received a media alert ad a cold cal from a PR person that invited me to stop by a pop-up shop that was in progress at River Oaks District for a couple of days . It was from a collection of activewear (which BTW, I dubbed it to be weekend wear immediately upon seeing it as I would live in it far beyond a workout or sports activity!).  The designer and owner of this three year old business, Megan Murphy Lengyel was going to be there and after taking one look at the sophisticated photo above from the invite and the fact that it was all ethical, American-made luxury fabrics, it sounded like my kind of collection……it was, I left there with a shopping bag with 7 garments in it and have 2 more in my shopping cart right now….I liked it a lot and loved the style and comfort that each piece provides. Here's some reasons why I fell in love with this line and you will want to own some pieces yourself…..
About SQN Sport:  acronym derived from Latin words Sine Qua Non meaning  "Only the Essential" , describing its simplistic approach to all of its garments. SQN Sport is dedicated to 100% American apparel manufacturing. Based and manufactured in Sun Valley, Idaho with selling locations in Sun Valley, Aspen and Malibu. It also has very extensive and complete online shopping available (see below special offering for Myredglasses readers). 
About Megan Murphy Lengyel: Owner and Designer of SQN Sport, Megan founded the line after a successful career in visual arts and the nonprofit sector. She brings her keen artistic eye and design sense which can be witnessed in her very interesting and consumer friendly website (click here) and her (3) beautiful stores in Sun Valley, Aspen and Malibu (in Malibu Country Market, which I love!!)
 Why did Megan create this:  Coming from an art background, she appreciates simplicity of lines and no embellishments or distractions such as logos. She uses only neutral palettes with one softly-popped color in each group. Her pieces are designed so that they can be layered for either a monochromatic or contrasting look. Megan says, "our activewear supports a healthy and active lifestyle and our chic, versatile pieces easily transition from activity to activity throughout your day and night" (as I have mentioned, I'm on that and have worn out for casual dining in the evening)
Lastly, why a Houston Pop-up:  Megan mentioned that she has lots of customers from her other shop locations that live in Houston, especially from Aspen.  Makes sense, right?  Well, it was so true that I received many emails, FB comments and even phone calls from gals so sad to have missed the collection when it was here and that knew of it from one of her destinations.  So Megan has agreed to offer to My Red Glasses readers a 10% discount on any purchases made on her website with promo code: Roz. I encourage you to shop it…..the styles are extensive, forgiving and very true to size, the return policy makes it easy and the pricing is much better than you would expect!  Who knows maybe some day she may make the plunge and add Houston ROD to her list of stores, but in the meantime, you must try it……it's such 'easy wear' that it's fun to see how many different ways you can put it together. BTW, all are shown as head-to-toe looks in our images below but I found some pieces that I bought to wear as stand-alone with other bottoms and/or tops that I own in my closet.
Have fun……take a look and remember I'm showing only a sampling below but do visit her site, SQNsport.com as there is so much more to see!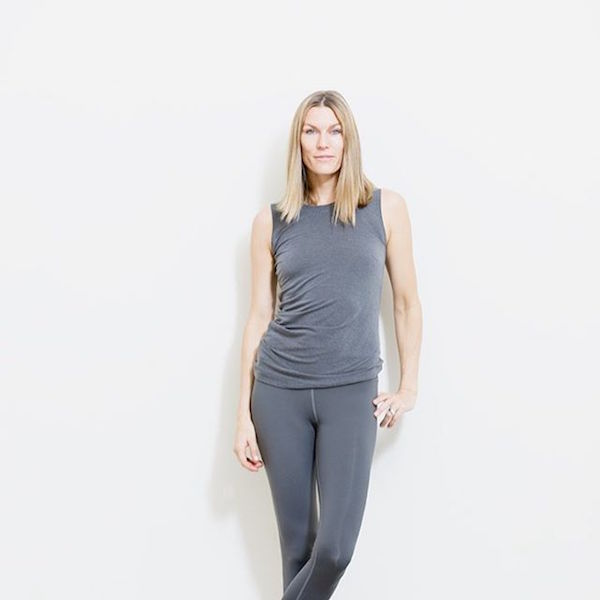 photos courtesy of SQN Sport
The End!
(saw this on the site, remembered it from my daughter's soccer days and had to add it just 'cause I loved it!)