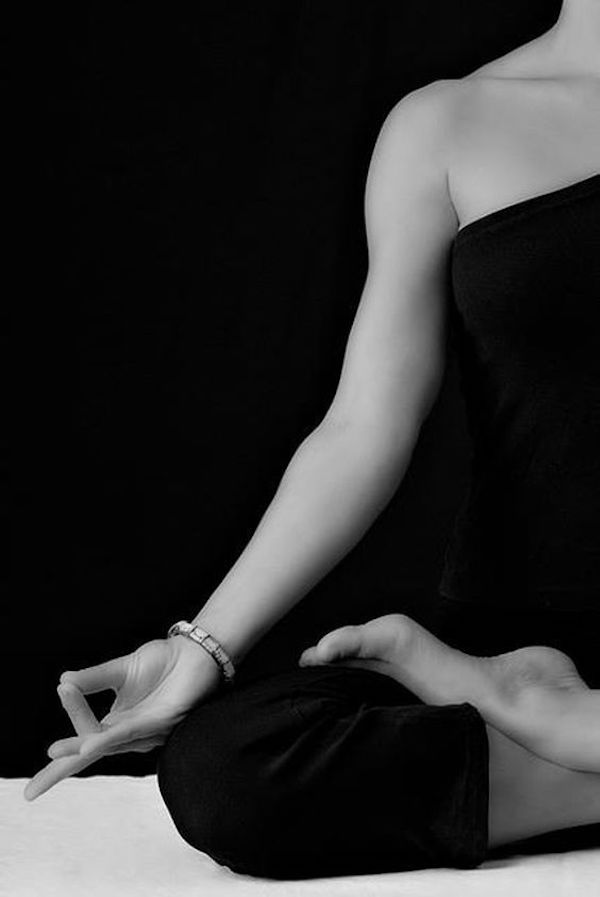 Image borrowed from Manifest Blueprint
As exciting as a new year can be, it can also feel a bit overwhelming. With a new year comes the chance for resolutions and new goals you'd like to achieve, a clean slate and a fresh start, but that's also a lot to take on if you think about. It's Julie here today, and there's a bit of an unspoken pressure when a new year comes around because you're almost expected to make these lofty goals and plans, and then if you don't necessarily meet them, it can feel really disappointing, even though it shouldn't.
While I'm not big on resolutions, I am big on making promises to oneself to continue to grow and evolve to be the best person you can possibly be. And if you set yourself up for success, you're going to succeed. If you make a game plan, you'll feel more ready to go after those goals and desires for the new year. It won't feel as cumbersome.
Many of our conversations in the office this week have been centered around what the new year means to us and what we'd like to do in 2017. And we got to thinking that in order to not feel stressed at the start of the year, it's important to actually KNOW how to start the year on track and in a good place, with your 'ducks in a row.' We decided to break it down into 3 main categories, and we hope this helps you to kick off your year and make 2017 your best year yet.
Your Mind
Before you can do anything on that list of yours, you have to be in the right mindset. Your mind, quite literally, needs to be clear and rested. Hopefully over the holidays you were able to relax and disconnect, and now you're ready and inspired to take on the year. However, if relaxing was not on your agenda last month, that's ok, there are ways you can rejuvenate yourself every single day, no matter where you are.
This brings me to meditation. I am a firm believer in it, and I urge each and every one of you to give it a go. I know Roz has been wanting to get into it for a while now. I recommended two different apps to her that I'm going to recommend to you, as well: Headspace and Calm (Calm is my personal favorite). All you need is a quiet space to sit or lay and 10 minutes. 10 minutes, that's it! You can give up 10 minutes of your day to better your mind, body, and soul. It's worth it more than I possibly describe. The days I don't meditate I feel off, but when I do, it really starts my day on the right foot and that feeling continues throughout the day.
Your Body
You've heard it before and you'll hear it again: exercise causes your body to release endorphins, which trigger a positive feeling in the body. They, quite literally, interact with receptors in your brain that reduce the perception of pain. So, tell me, why WOULDN'T you work out? It's not just about losing weight and getting tone (although both those things are fine by me!), but it's what exercising does to your body (as well as your mind). Those days you don't want to go to the gym are usually the days it's most important TO go to the gym. You'll never regret having worked out, that I can promise you.
Your Environment
You know those days your house is an utter disaster and somehow other areas in your life feel like a borderline disaster now, too? No? Just me? Well, I know that when my house is clean and in order, I feel SO much better. About everything. Sometimes I can't get focused or I'll think I have 'writer's block,' and then I look around and realize my space is absolutely chaotic. I then take a few minutes to clean up and get organized, and I instantly feel better. There's something about organizing and/or cleaning that makes you feel a sense of accomplishment, and from there it's a snowball effect.
Take the time to clean up your space – whether at the office or at home. You don't have to spend hours on it; you can very efficiently and quickly get organized, and the time you spend doing so will make all the difference in your day and the days thereafter.
So, there you have it! Those are the 3 main categories we feel you have to work on before anything else can be done.  You can make all the lists in the world, but until your mind is in check and in a good place, your body is in a good place or on its way, and the space around you is in order, it might be hard to fully allow yourself to work on those lists of yours. Work on yourself, be kind to yourself, and get in the mindset to make this your best year EVER.
Now, we'd like to know – what are you most looking forward to in 2017? We'd love to hear in the comments below. Happy New Year!