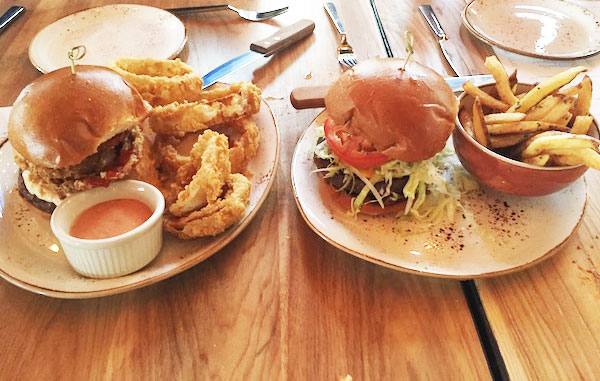 As a name that has become synonymous as a creator of very tasty unique Southern comfort foods,  Lee Ellis and his partner, Jim Mills, formerly of Houstonian fame, have formed Cherry Pie Hospitality and are making quite a splash with their first large venture……State Fare which has taken over the space formerly occupied by Pour Society in the Memorial Gateway, at 947 Gessner at I-10.   While the transformation of the decor is taking place, the food has already begun its own transition and the choices are far too yummy to pick from.  I have never eaten so much in one sitting as I did the day our team ventured over to the new digs.  I must say that with one dish being tastier than the last, if someone was to ask me what they should order there, I would be hard pressed to choose just one!  My suggestion is….go with friends, order several different appetizers, sides, dips, entrees, burgers plus more and divide and conquer!!!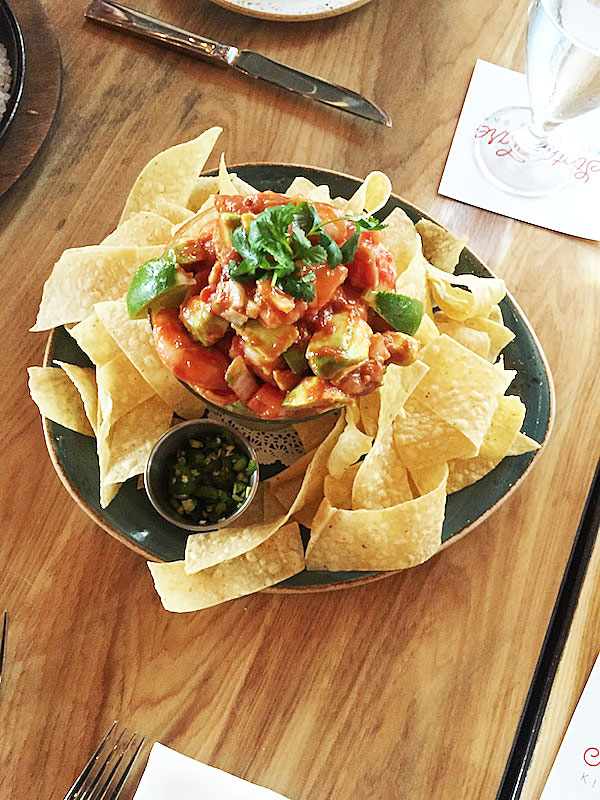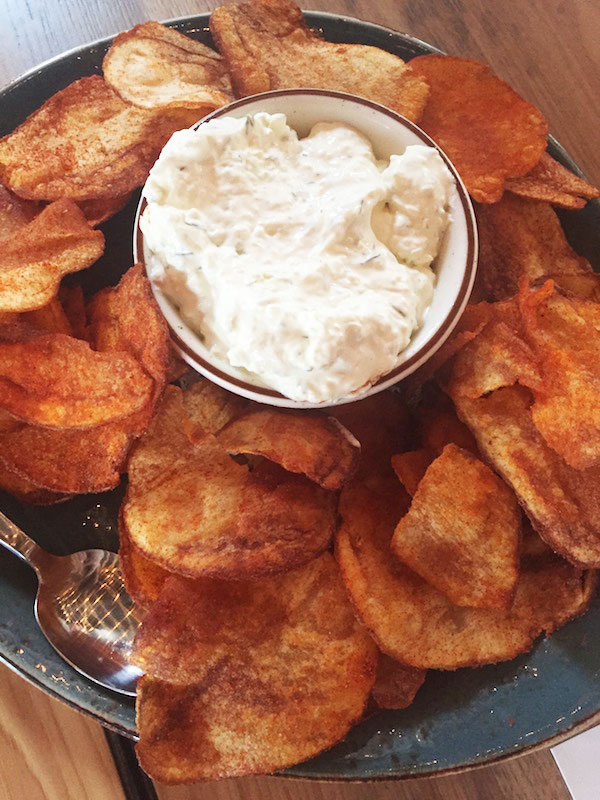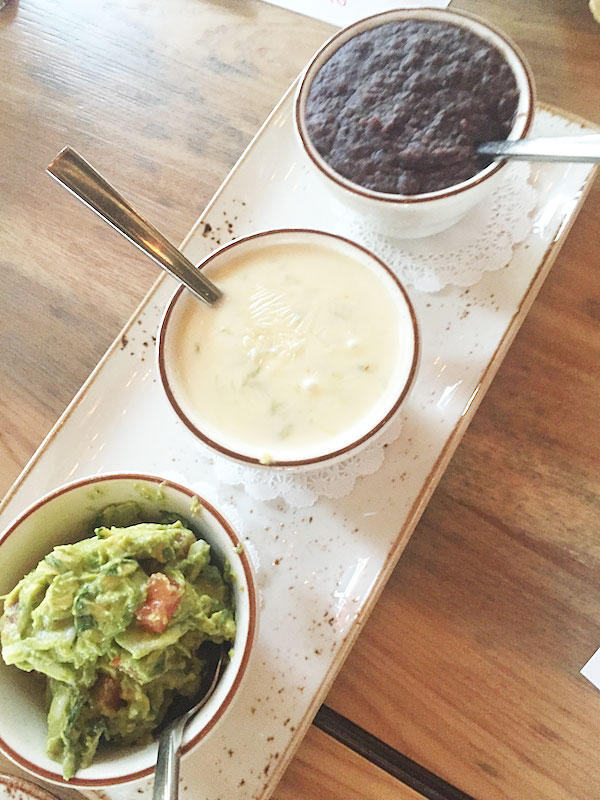 The menu which includes over 70 items is made from scratch favorites and new classics that are as bold and diverse as the state of Texas.  There are old favorites and new ideas, all to be tried and tasted.  There is also a menu for kids 12 and under so that this can truly become a family hang-out.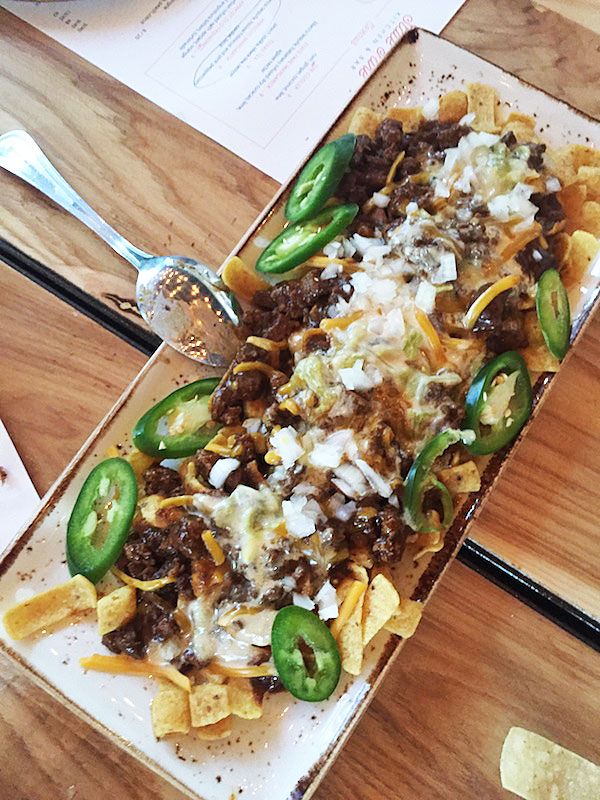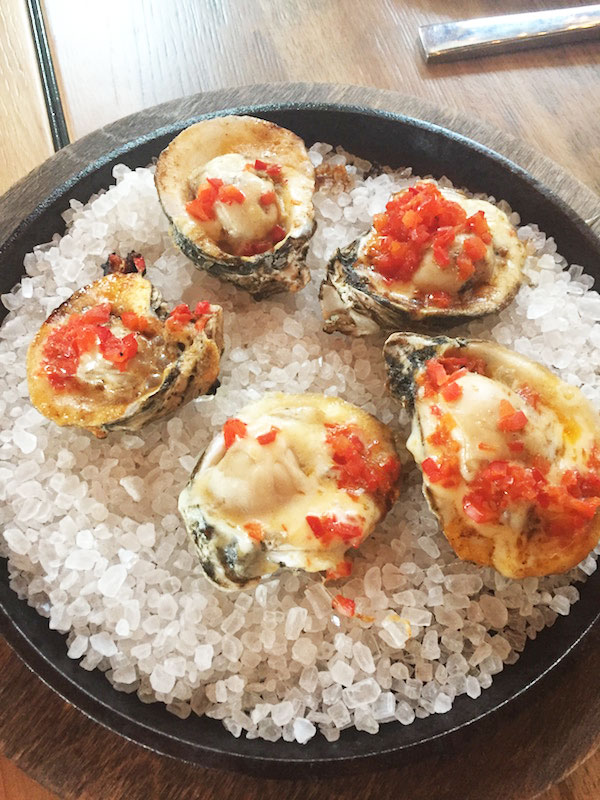 Some of my most memorable taste treats included their Dill Pickle Dip surrounded by house-made BBQ chips, several versions of Burgers that were quite unusual and onion rings that I could have made a meal on. (none of this was greasy-flavored, a real plus for this type of food!) Jimmy's "Texas Red" Beef Chili which can be enjoyed in a bowl, as a garnish for burgers or as a childhood favorite of mine, in the yummiest Frito Pie. The smoked Double Cut Pork Chop with creamiest mashed potatoes and veggies was divine!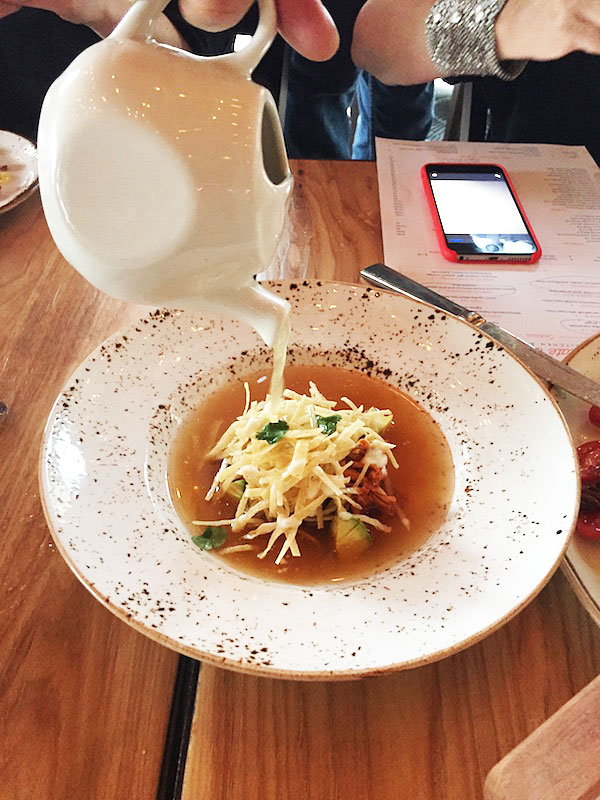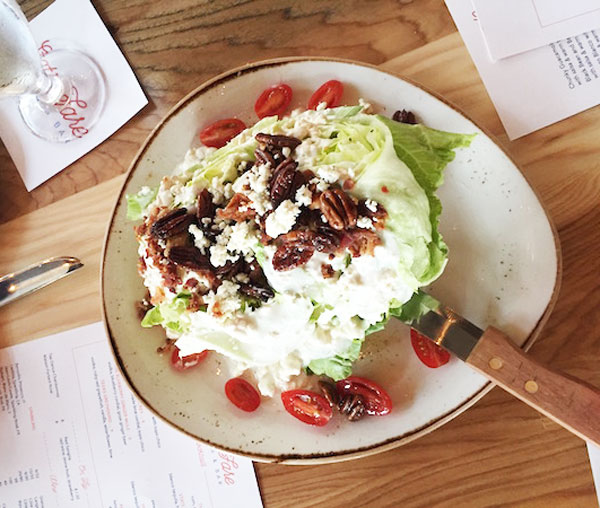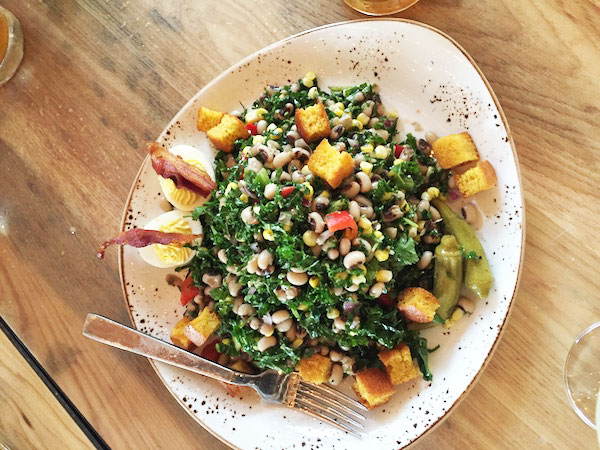 State Fare, whose plan is to greatly enlarge the bar area, has a robust beverage menu.  There are over 48 craft beers on tap plus many exciting takes on some exciting special libations designed by Beverage Director, Laurie Harvey….my fave 'hibiscus margarita' but the choices, like everything else there, were endless.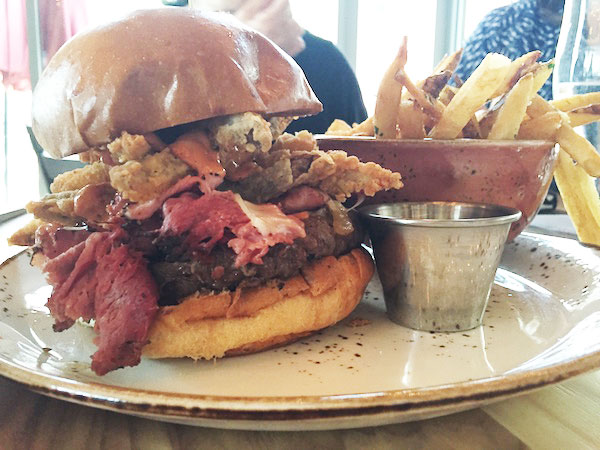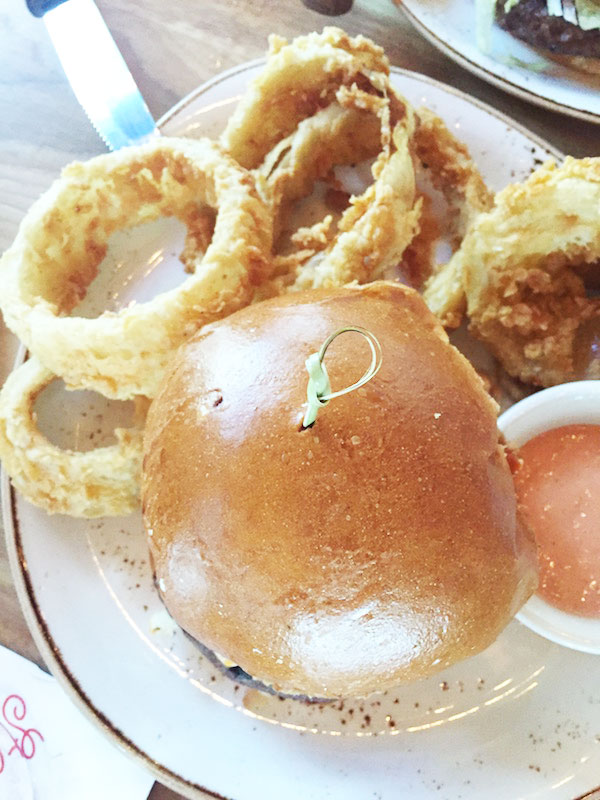 Topping it all off were amazing desserts by Petite Sweets' Pastry Chef, Susan Molzan.  We tasted her special lemon chess pie, bread pudding and tres leches topped with blueberries!!!  yum!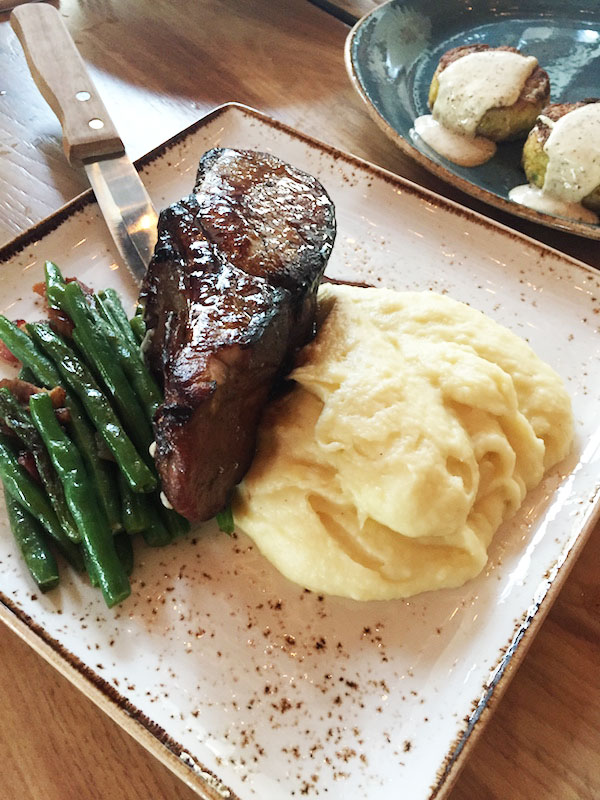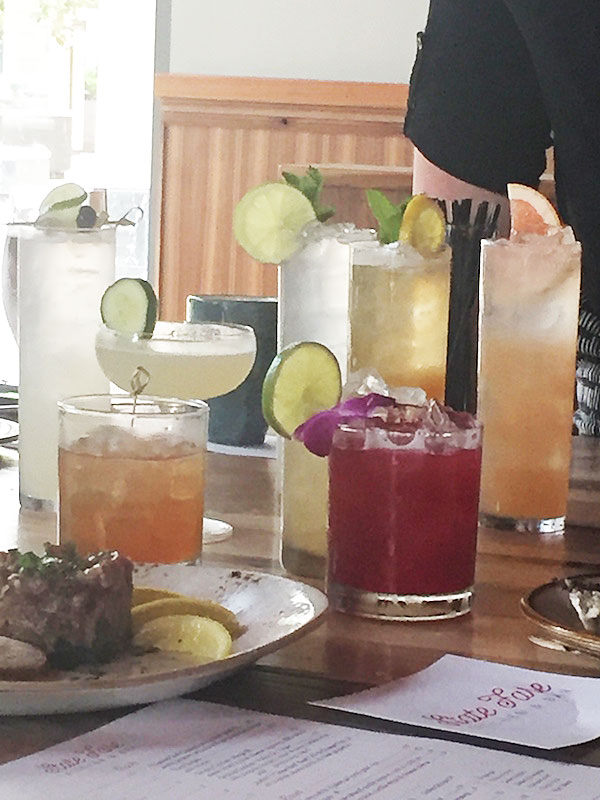 Please stop by now, no need to wait for the renovation to be complete.  They are open Monday thru Saturday from 11:00 a.m. to 10 p.m.  For more info, visit their site at www.statefarehouston.com or Facebook.com/StateFareHouston.