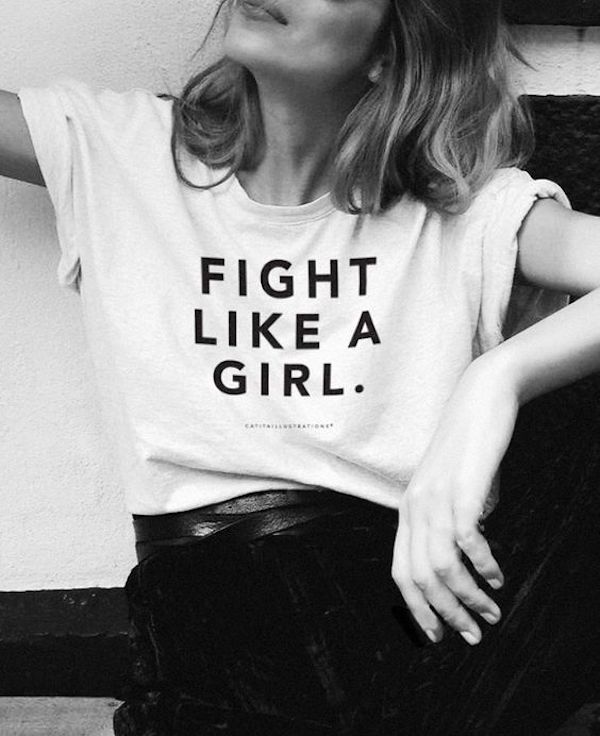 Photo courtesy/catitaillustrations.com
Heather
here today, I don't think there is anyone out there that does not know someone who has been diagnosed with breast cancer.  Although it should be on our minds all year round, October is one month of the year where we all should donate, participate and/or pray for all the lives touched by this horrific disease.  Luckily living in a big city, like Houston, we have many options to make an impact.  Listed below are just a few of the many events happening in our great city that benefit Breast Cancer.  Do what you can to support this worthy cause!

Susan G. Komen More Than Pink Day
This might be the easiest way to help support the breast cancer cause.  Tomorrow, October 6th, join the Susan G. Woman Houston group and WEAR PINK.  It is that simple.  You can also share your photos with the tag #IAmMoreThanPInk to further promote the campaign.  Due to Hurricane Harvey, the annual Susan G. Koman breast cancer walk has been rescheduled to January 2018.  Click here for more information and to register for the walk.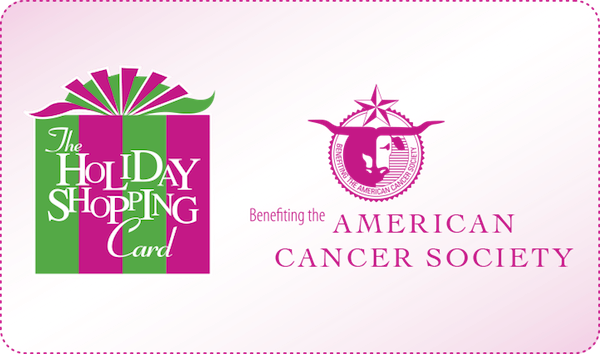 Holiday Shopping Card Benefiting American Cancer Society
Shop to save lives. Purchase the Holiday Shopping Card for a minimum contribution of $75 and receive a 20% discount on regularly priced merchandise at over 600 participating retailers in Houston and the surrounding areas. 2017 Holiday Shopping Card runs October 19th – 29th. 100% of your contributions benefits the American Cancer Society and the fight against cancer. To launch The Holiday Shopping Card, shoppers are invited to join the following kick-off events:
Tuesday, October 17 ▪ 4 – 8 p.m. ▪ Vincent Ford Custom Apparel ▪ 1818 Fountain View Drive
Wednesday, October 18 ▪ 6 – 8 p.m. ▪ River Oaks District ▪ 4444 Westheimer
Thursday, October 19 ▪ 4 – 8 p.m. ▪ Highland Village ▪ 4055 Westheimer Road
Friday, October 20 ▪ 7 – 9 p.m. ▪ CITYCENTRE Madewell ▪ 799 Town & Country Blvd.
Saturday, October 21 ▪ 11 a.m. – 1 p.m. ▪ Bering's ▪ 6102 Westheimer
Sunday, October 22 ▪ 2 – 5 p.m. ▪ River Oaks Shopping Center ▪ West Gray

D'Feet Breast Cancer Celebration of Life Race
 D'Feet Breast Cancer 5K Run, 5K Walk and Kid's 1K is truly a Celebration of Life! Join us at Moody Gardens on Saturday, October 21, 2017. Help us make a HUGE difference in lives in Galveston County! For more information click here or register online here.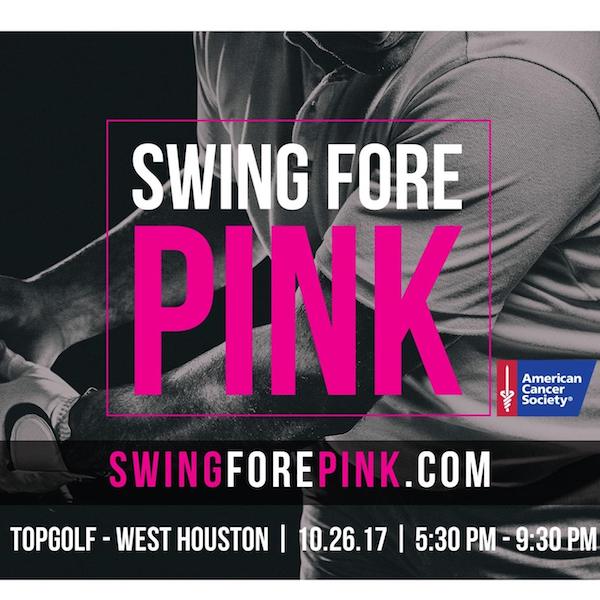 American Cancer Society's 2017 Swing Fore Pink
Join the American Cancer Society 2017 Swing Fore Pink on Thursday, October 26, 2017, for a one-of-a-kind evening, featuring great food, dancing, a spectacular auction, and much more. With your support, the American Cancer Society saves lives by helping people stay well and get well, by finding cures, and by fighting back against cancer. For more information and to purchase tickets visit https://acshph.ejoinme.org/SwingForePink.