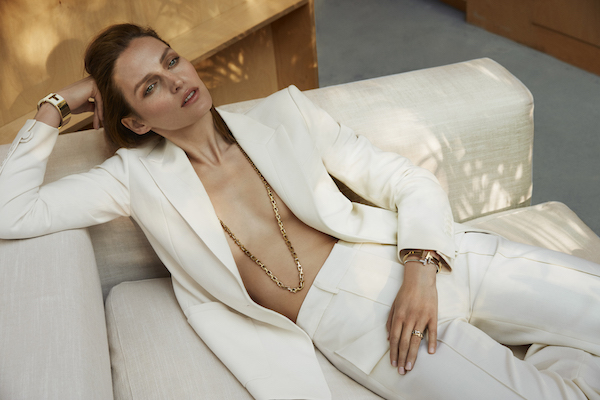 Select items from
Tiffany & Co.
beginning April 27 will be available to shop on 
netaporter.com
. You should expect at least a few of the brand's signature pieces.  According to WWD, '
working with Net-a-porter will give the $4.1 billion Tiffany brand even greater reach: Net-a-porter is available in 170 countries while Tiffany's operates e-commerce in only 13.' 
The selection will include 32 pieces,  bracelets, necklaces, rings, earrings, with prices ranging from $950 to $20,000.