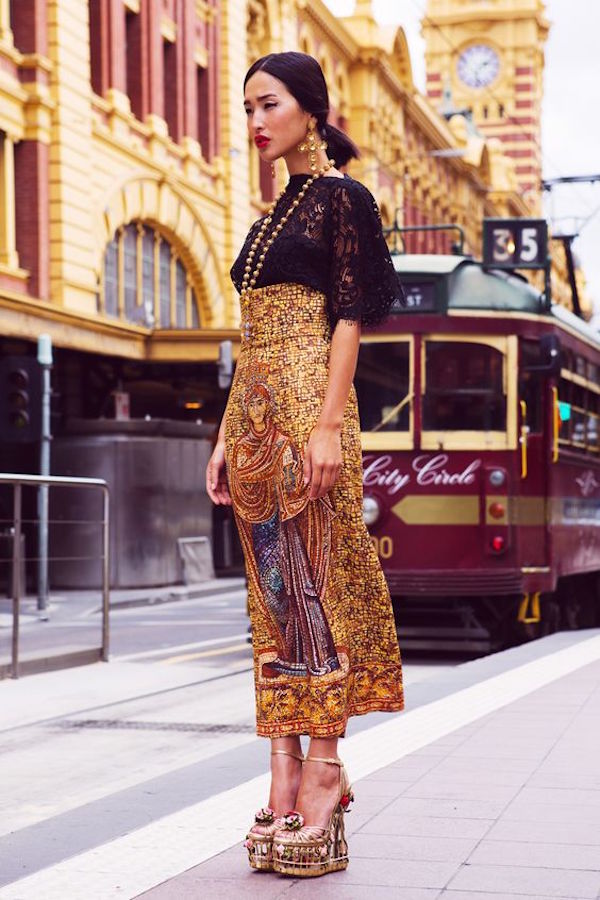 Dolce & Gabbana via Gary Pepper Girl
Shoe lovers take note, this could be your season!  There is more newness and fresh styling in the shoe world this season than I have seen in awhile.  I am one of those shoe lovers and could not be more excited about what the season has to offer.
So it is not an accident that in most stores, the shoe departments are the busiest area of the store as most women start their seasonal change from the feet up.  Many of you have seen some of these styles as they are arriving in the shoe departments but we hope you look at this as our 'shopping list' of the shoe styles that you must have.
Here are the biggest trends that we love and have taken the time to put together in a curated list for you…...Embellished, is causing me to have a huge design crush on many of the designers of my ancestry(Italians) that have gone over the top to make strong, vibrant statements, such as Dolce & Gabbana, Gucci, Fend and Aquazzura  to name a few.  Espadrilles, a Spring/Summer staple, are tailored and classic or can be decorated, metallic or ankle tied for newness.  Lace-ups are everywhere and surely feel as though they are taking over the world, either Stilettoed, Chunky or Flat and Platforms with chunky heels, look particularly strong and could it be that they are actually comfortable as well, yes that is happening.  Fashion Sneakers may not be the newest shoe around but white is dominating this season and the styling has taken on a life of its own when worn with apparel that is not designed for your work-out. They have dominated streetwear and some of them have even an oxford look, especially when sitting on a very cool platform!
So, here you are…..Shoes Spring 2016!
Embellished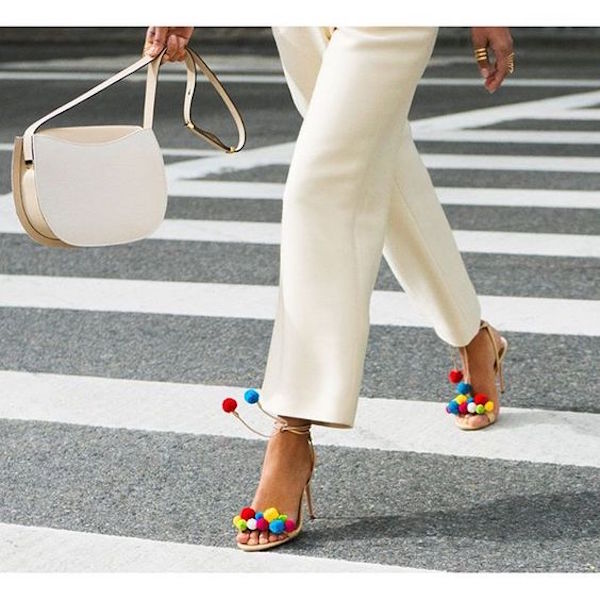 Aquazzura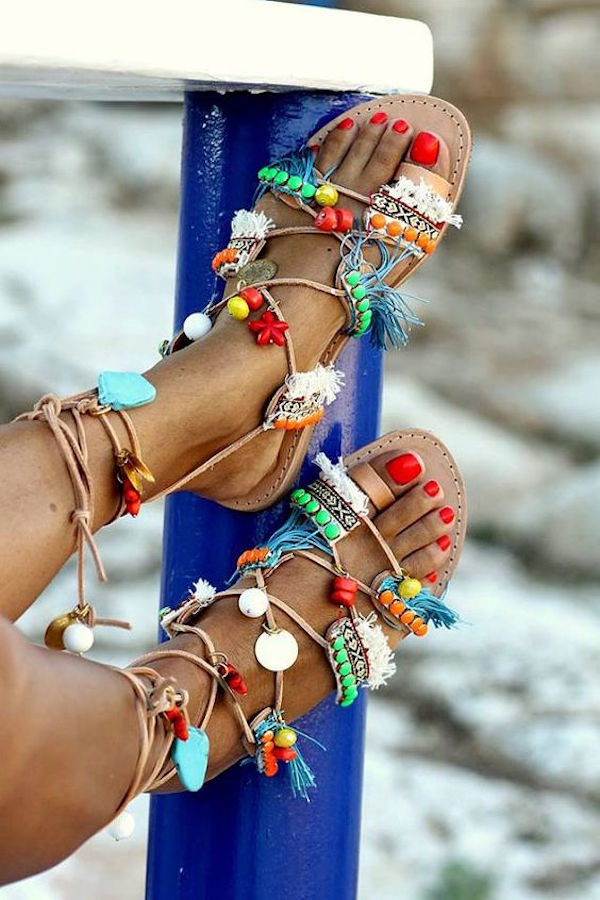 Elina Linardaki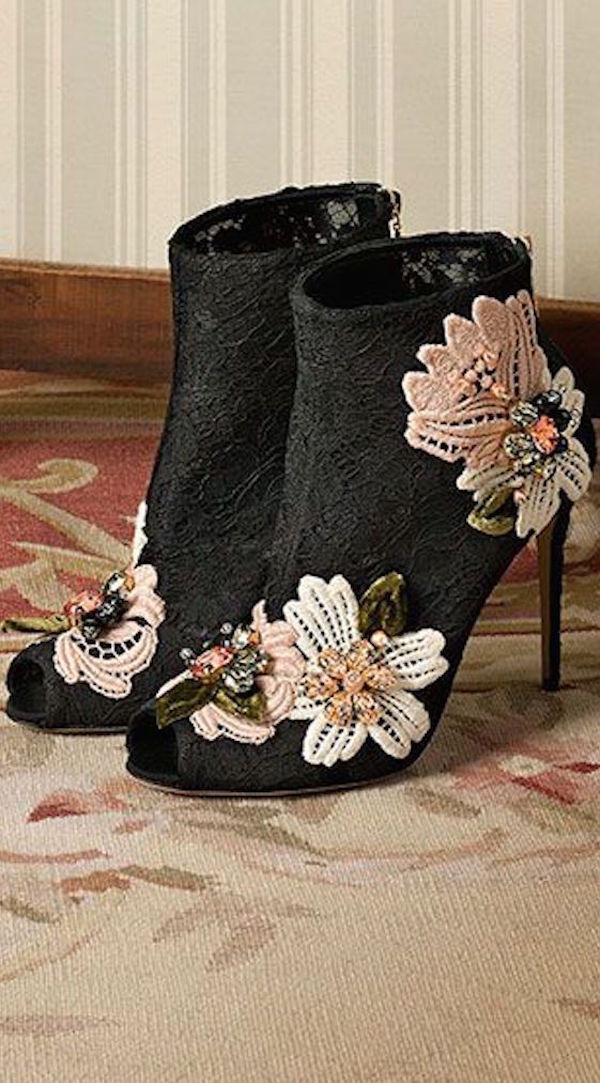 Dolce & Gabbana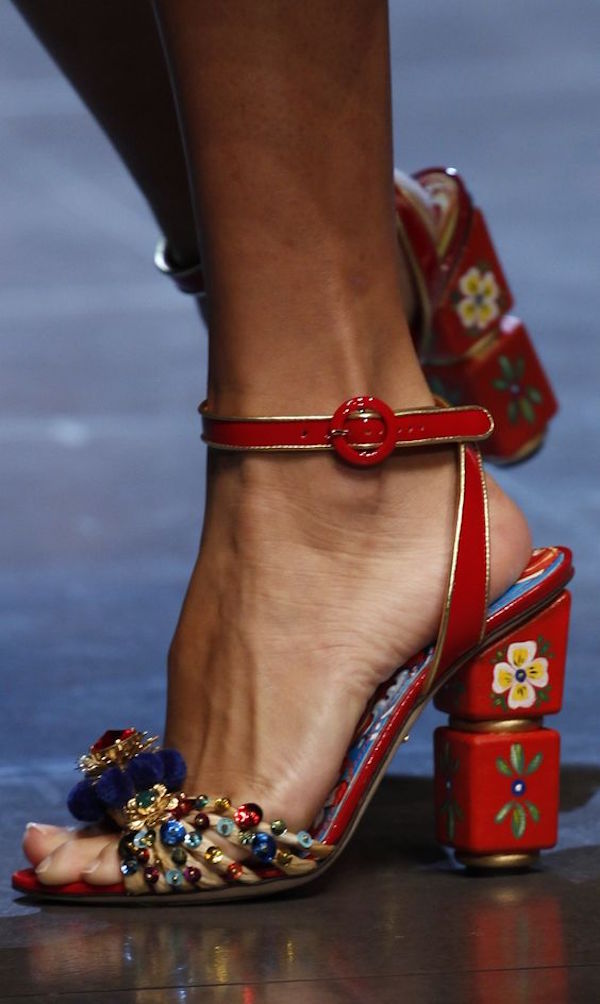 Dolce & Gabbana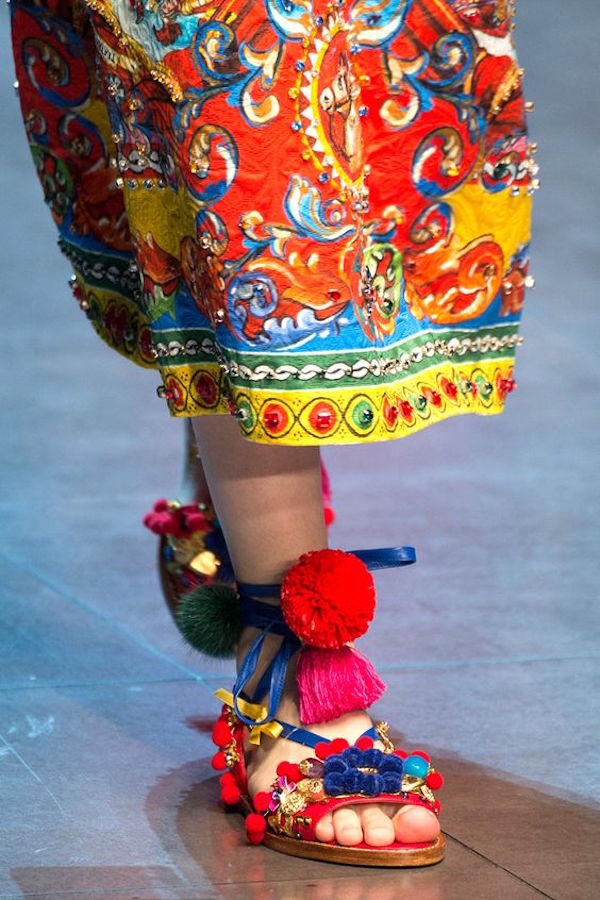 Dolce & Gabbana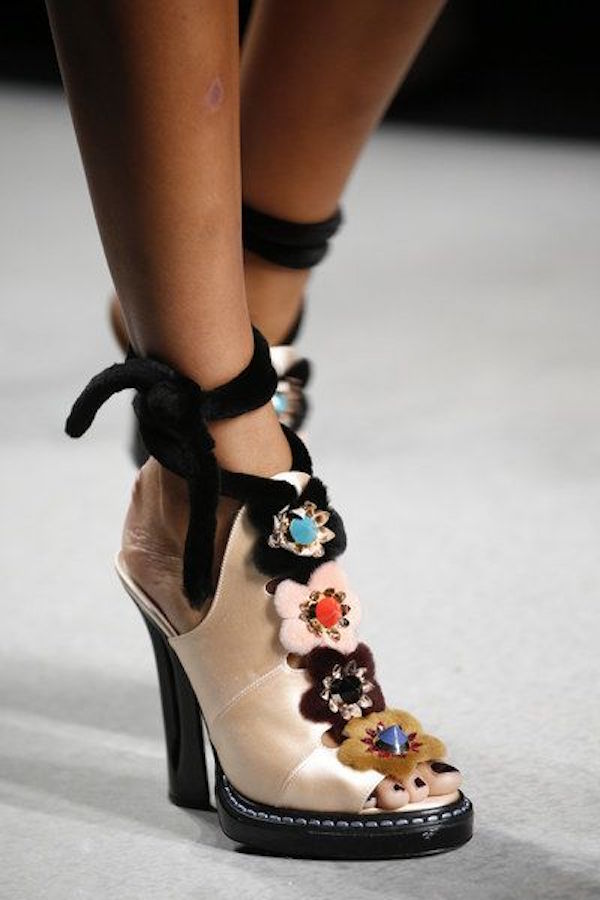 Fendi
Espadrilles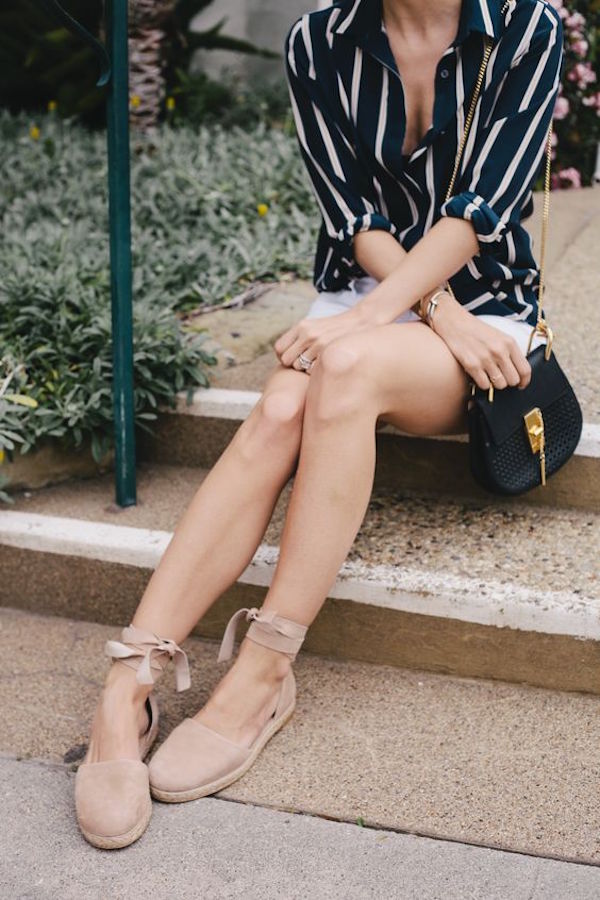 Stuart Weitzman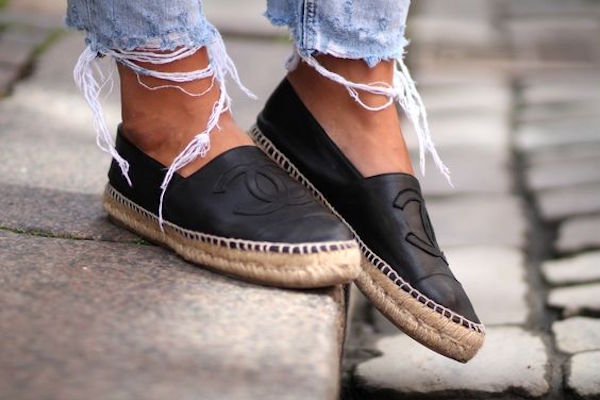 Chanel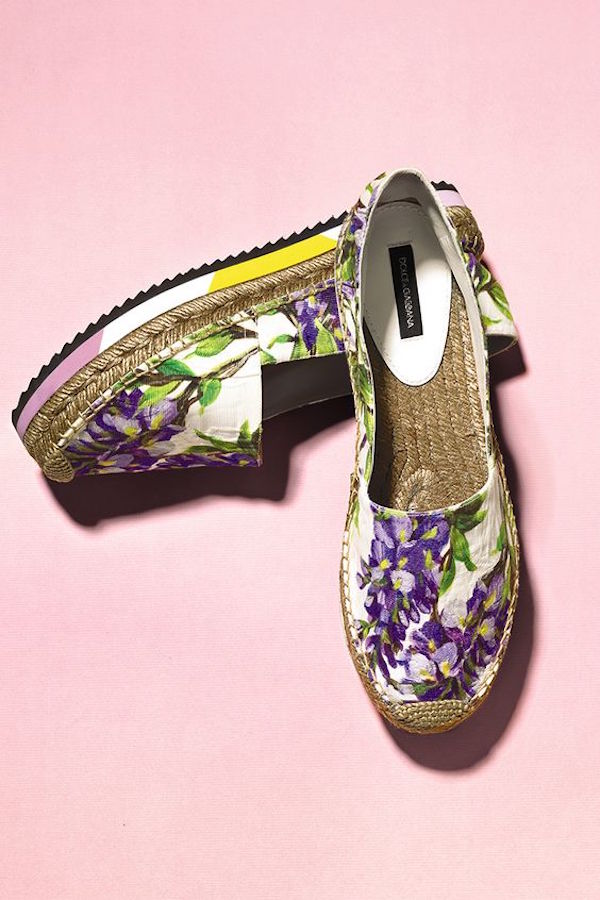 Dolce & Gabbana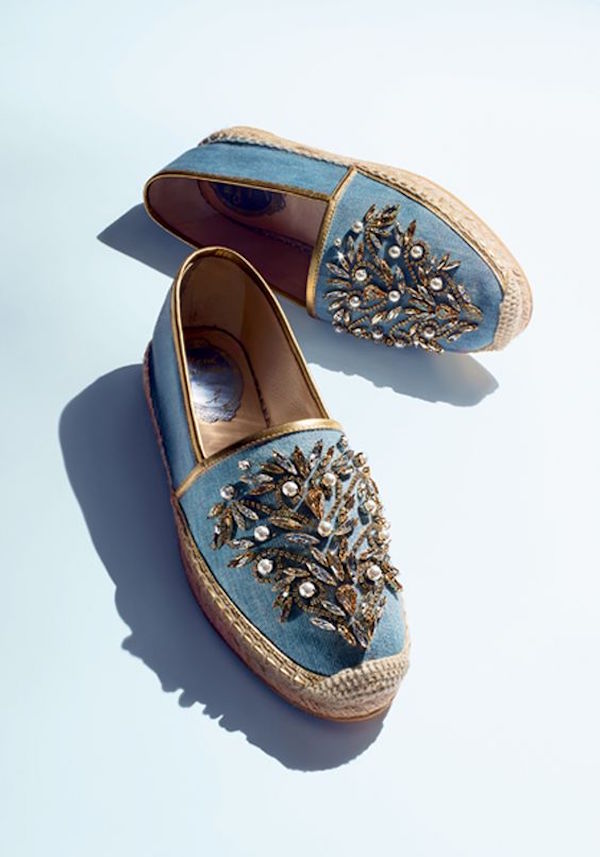 René Caovilla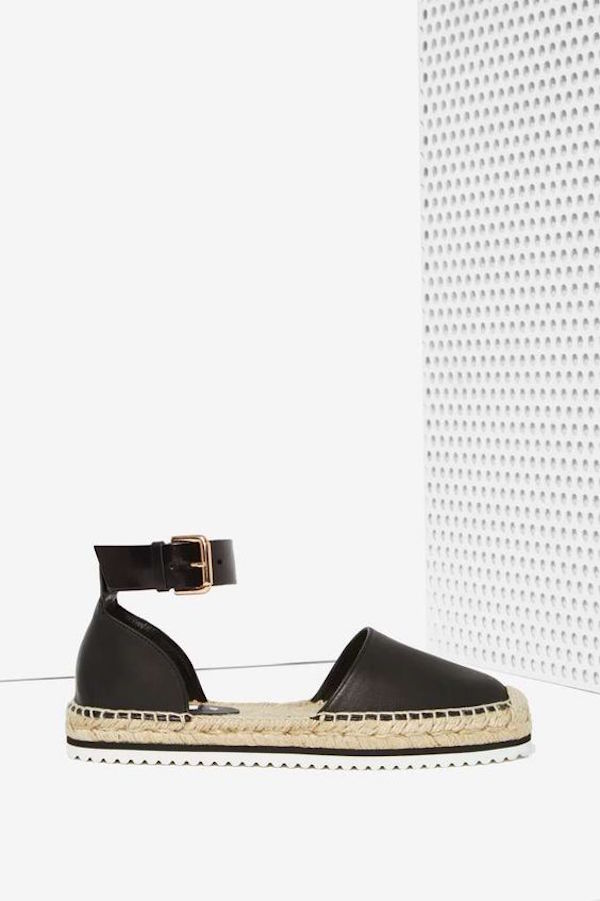 Miista Cassandra
Lace Up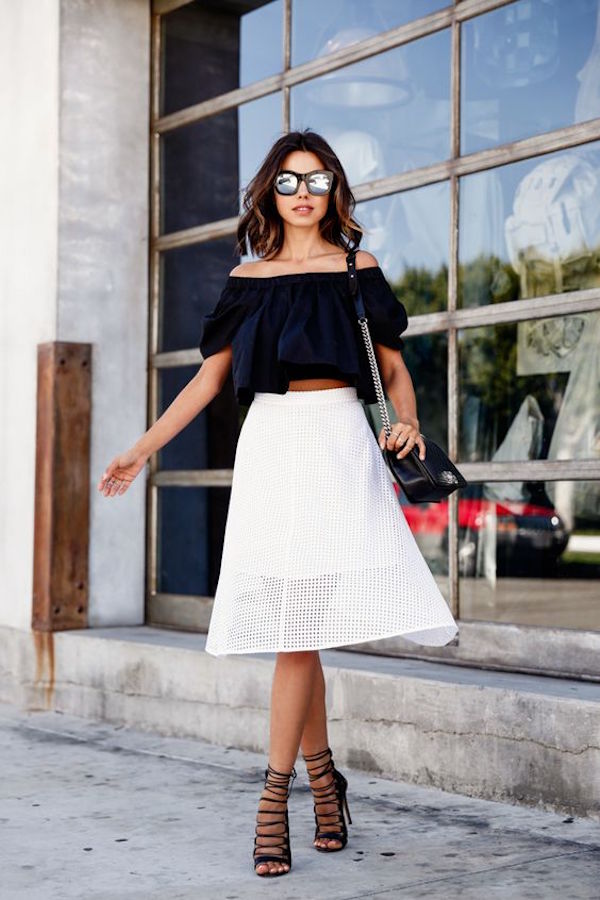 Aquazzura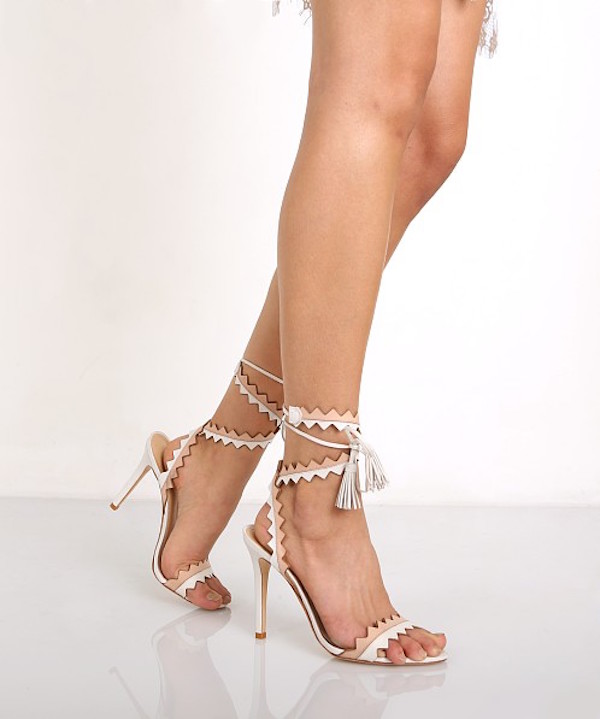 Schutz Margo Pearl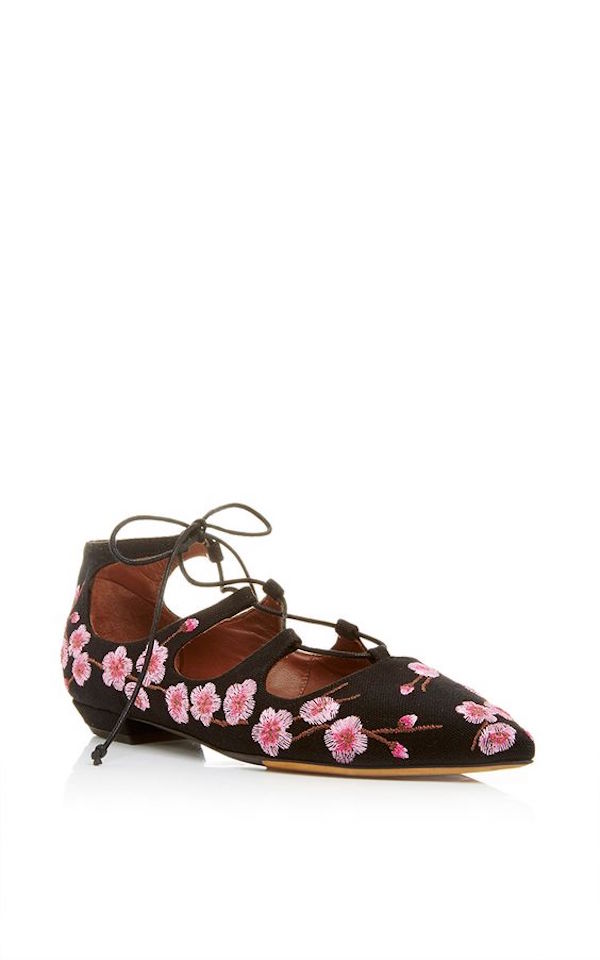 Tabitha Simmons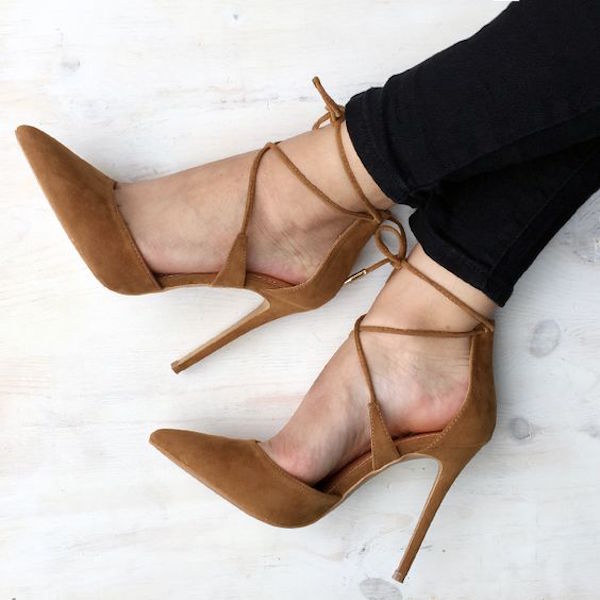 Jeffrey Campbell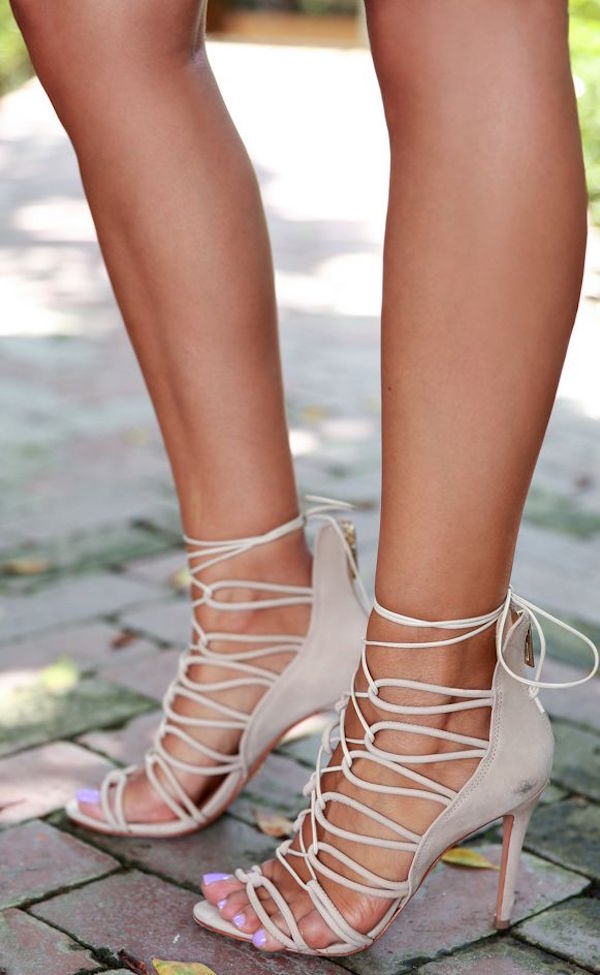 Lulu's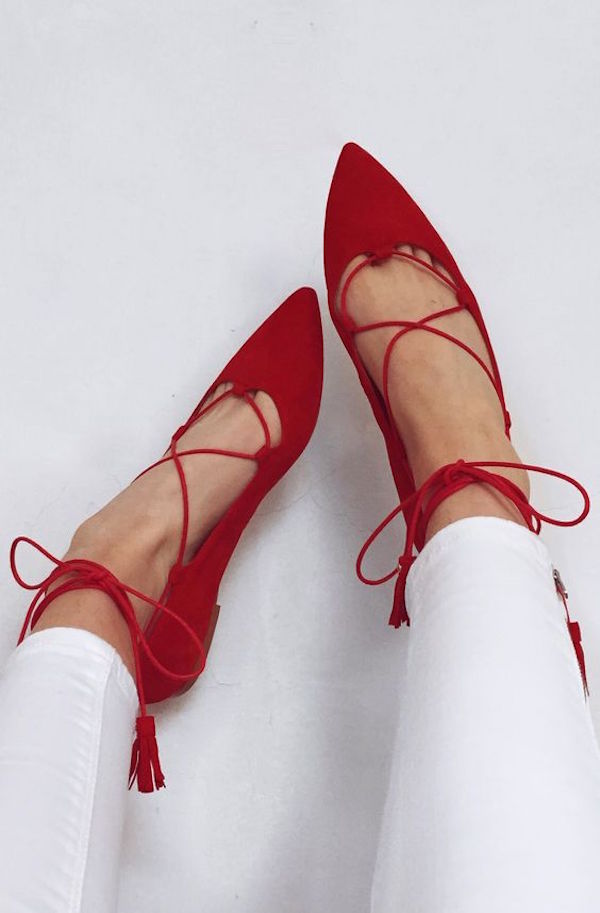 Lulu's
Platforms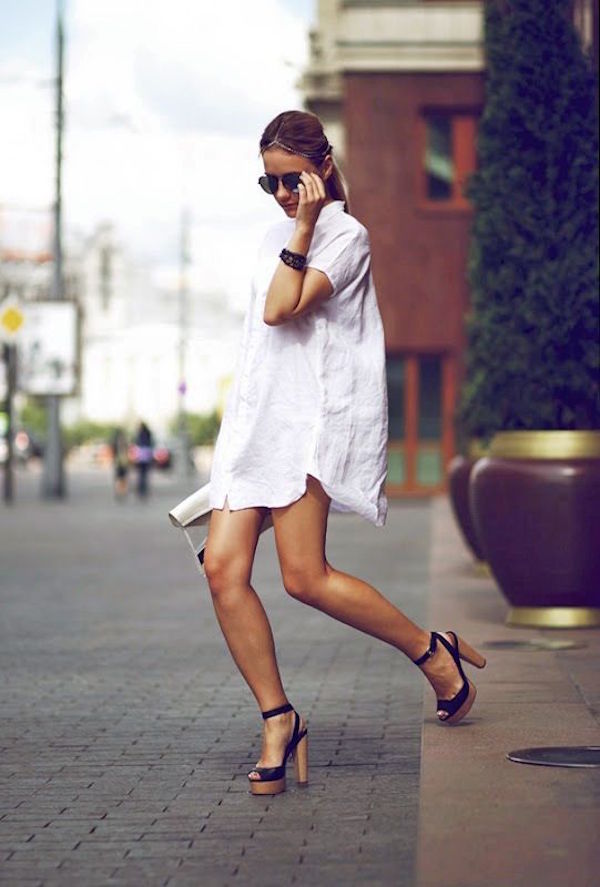 Shellys London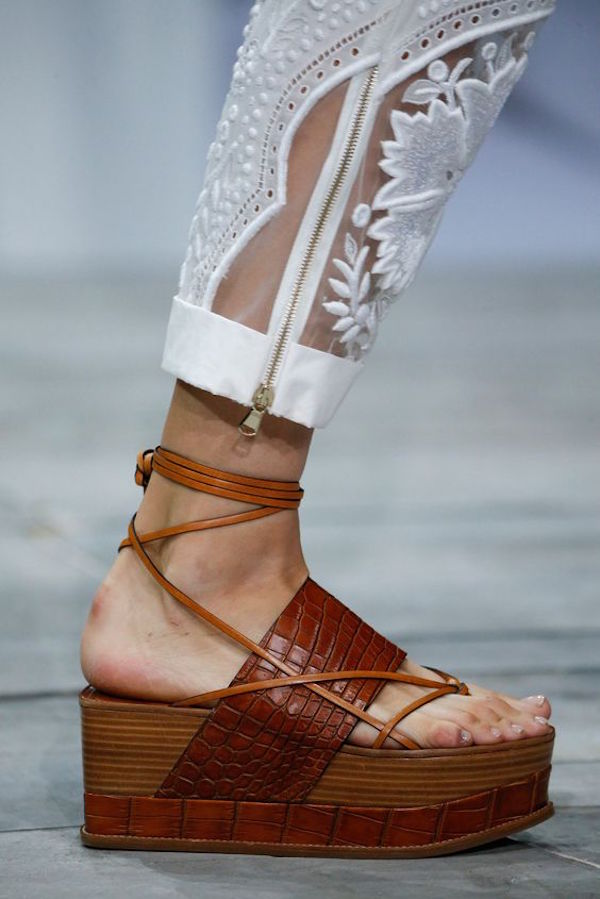 Roberto Cavalli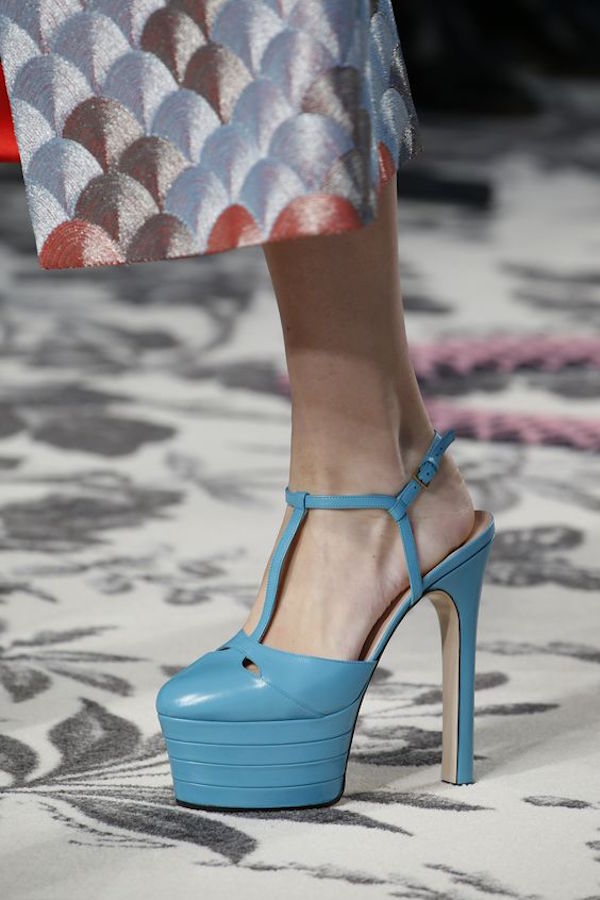 Gucci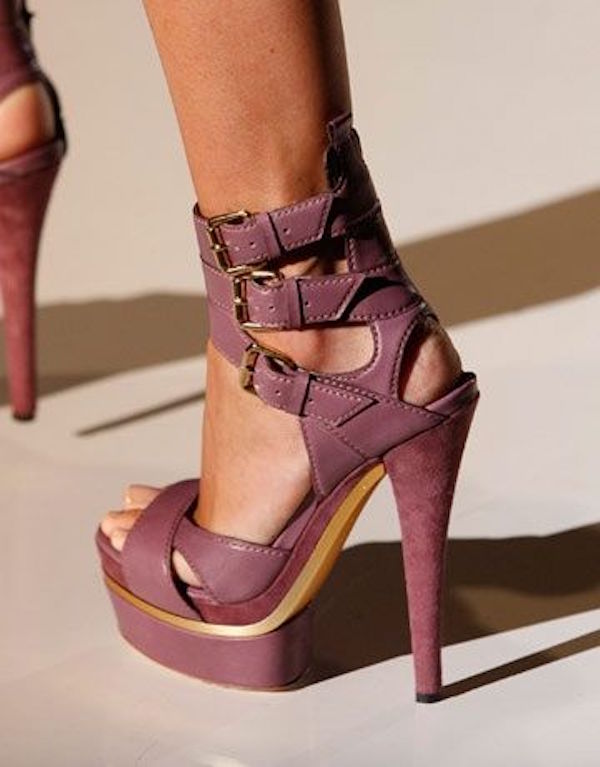 Gucci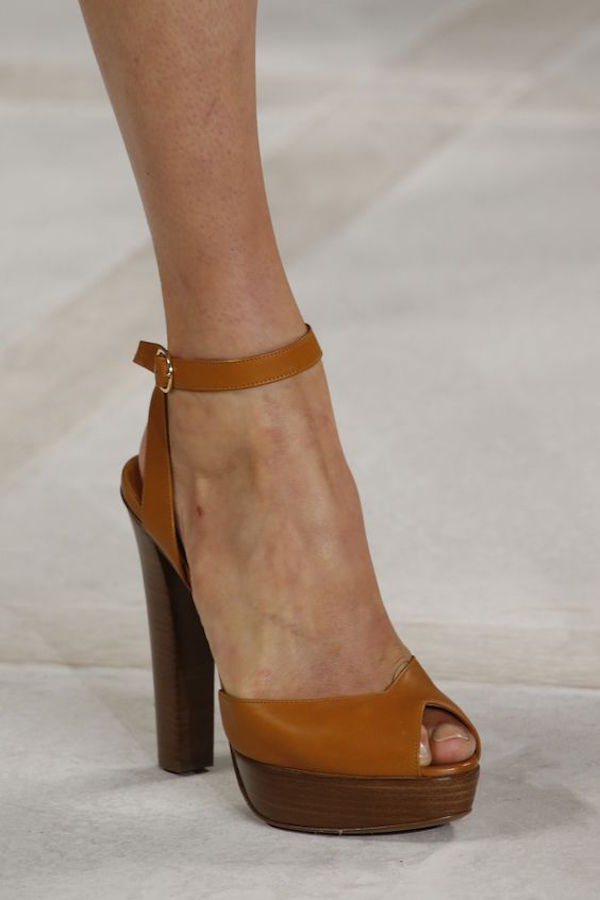 Ralph Lauren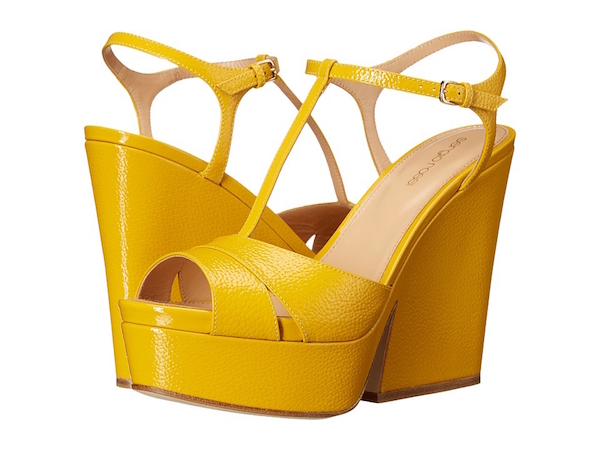 Sergio Rossi
Sneakers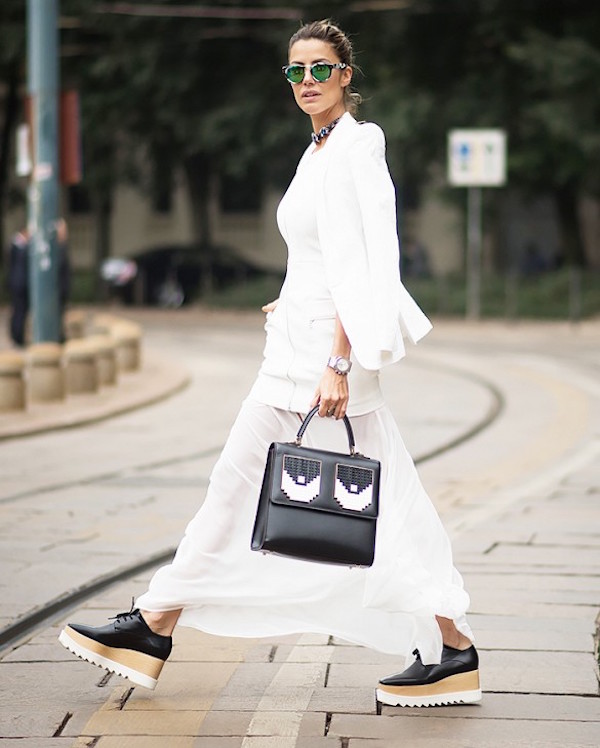 Stella McCartney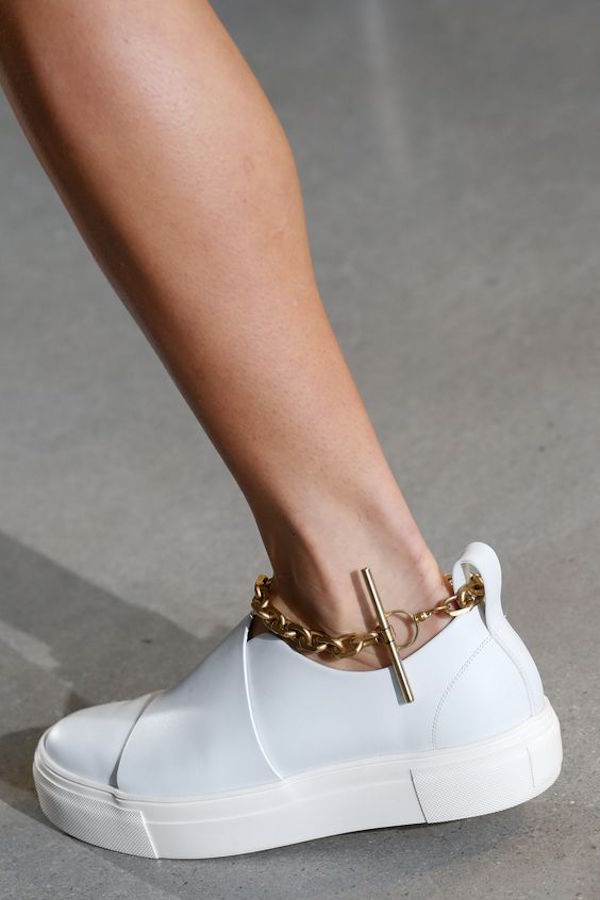 Calvin Klein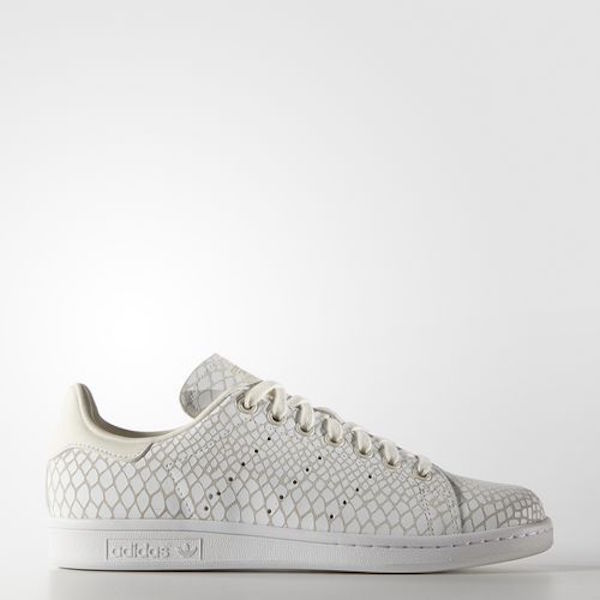 Adidas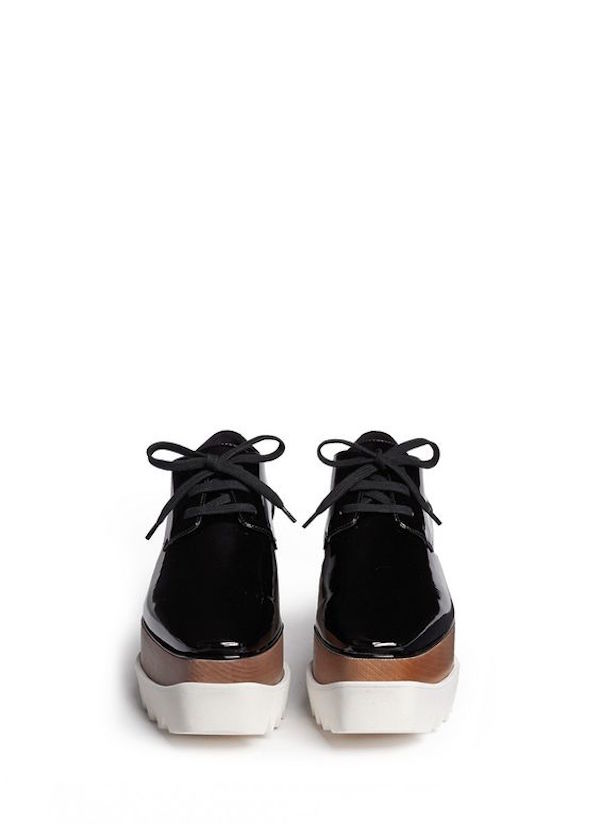 Stella McCartney
Images borrowed from Aquazzura, Damsel in Dior, Glam Radar, Le Fashion, Stella McCartney, Gary Pepper Girl, Dolce & Gabbana, Chanel, and Pinterest