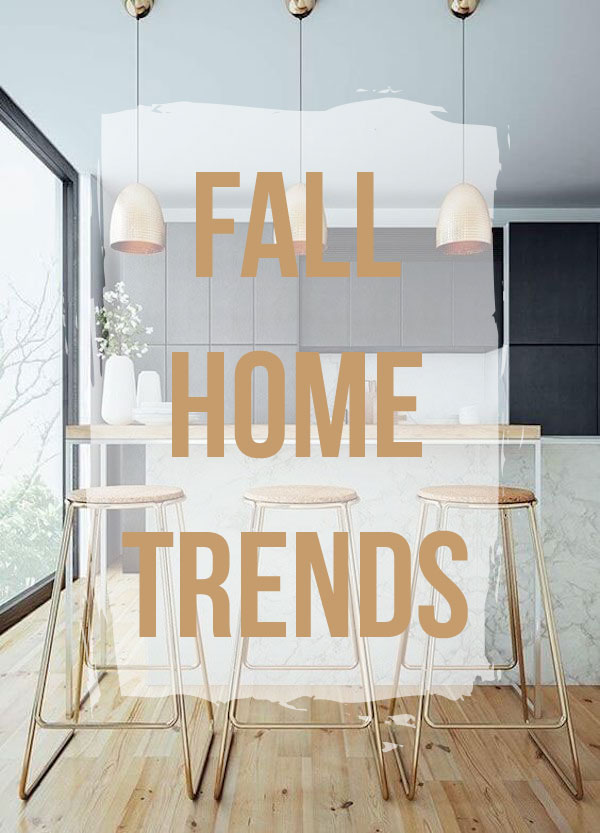 As we all know, there aren't just trends in the fashion world.  Home decor trends are just as prevalent, and we love following along with what's hot in the fashion of the home.
Julie here today, and we're breaking down five of the hottest home trends for fall. And the good news is that none of these require you to completely overhaul your home; you can add smaller elements in to your already existing decor. We love these current home trends, and we have a feeling they're going to stick around for a while.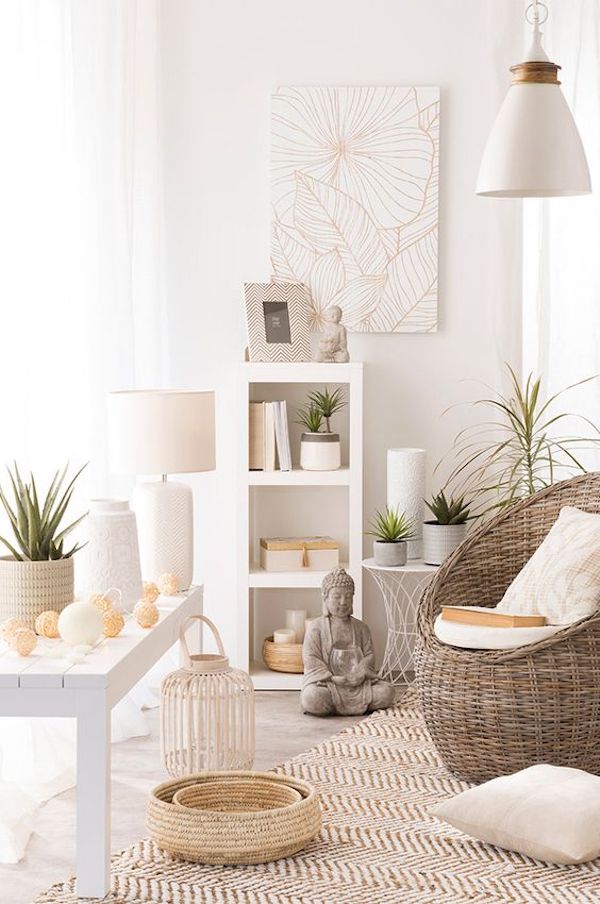 Meditation / Zen / Retreat Room (via)
Something we're seeing more and more of in new homes these days is the addition of a meditation / zen room (also called a retreat). It's not necessarily a room that's added on; it's one of the living spaces or office spaces that is turned into this sort of room instead. In fact, many older homes are revamping already existing rooms to a "retreat" room.
It simply means a room that is for relaxation, meditation, and / or yoga. It's filled with light and comfortable seating and candles and maybe even crystals or any other relaxing accessories that'll help you alleviate stress after a long day.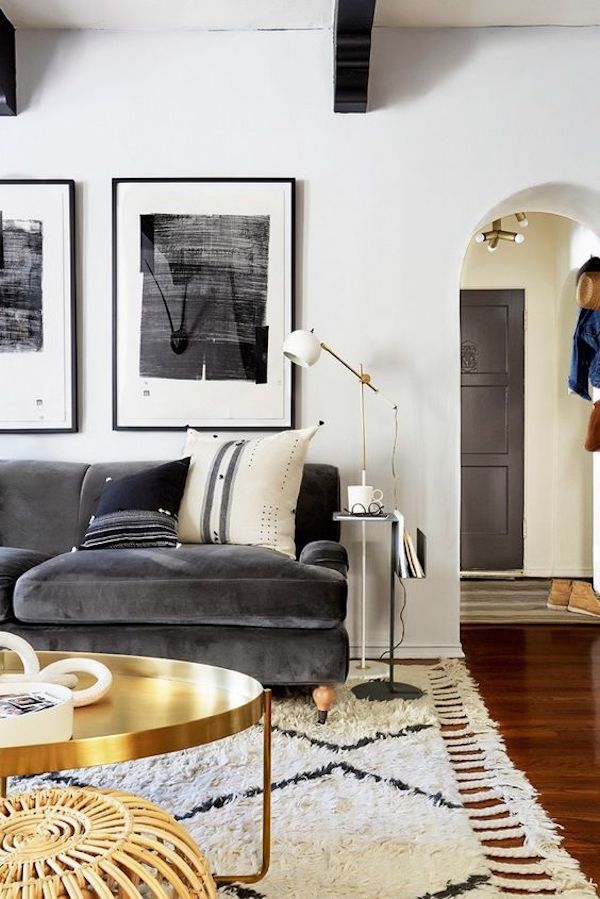 Velvet (via)
Velvet in the home has been pretty popular for a little while now. Whether in the form of couches, chairs, pillows, or smaller accessories, this luxe fabric is showing its face all over these days.  From the fashion runways to the rooms in which we live, Velvet is a favorite of ours that exudes warmth and luxury.  The texture of velvet provides a great dimension in a room, and is elegant and timeless.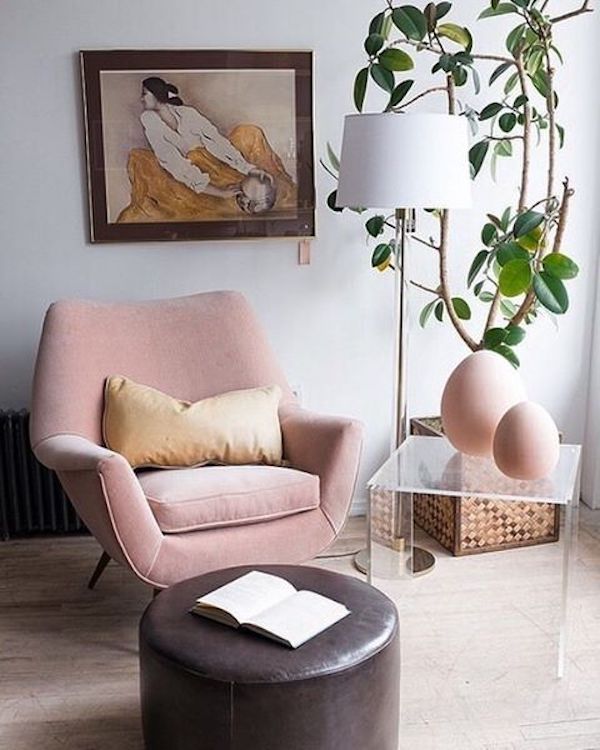 Blush pink (via)
Blush is not only popular in fashion and accessories, but it's also extremely popular in the home. It's a soft and pretty way to add some color to your home without it being over the top. Really, blush has been thought of as more of a neutral these days because it goes with so much, especial other neutrals such as soft grey, deep navy or army green.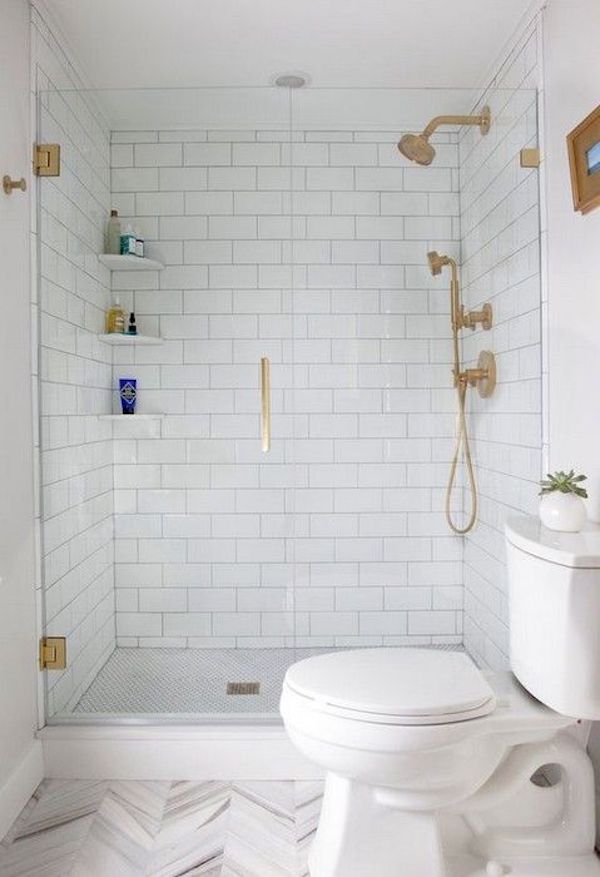 Brass, Rose Gold, Gold, and Black finishes (via)
Finishes are very important, and as we have seen growing for awhile, it doesn't have to just be chrome or silver any more.  Brass especially, as well as rose gold, gold, and  black finishes are a very cool way to add a bit of an unexpected touch to a room. Whether it's a bathroom, kitchen, or bedroom, opt for a bit of a different finish.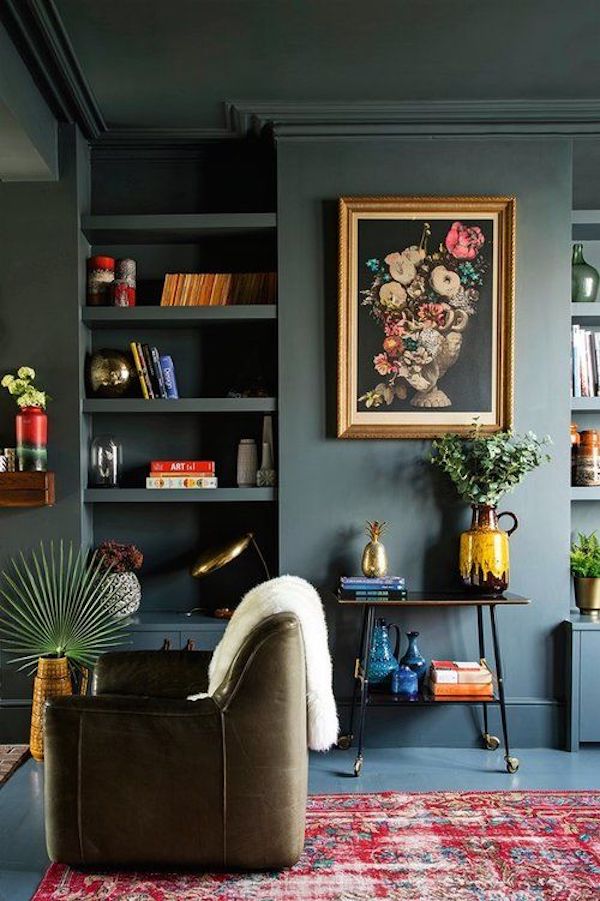 Dark walls (via)
More and more you'll see dark walls in the home. From dark blues to greens, as well as black or chocolate brown,  dark walls make for a very moody vibe and atmosphere. White has always been (and will always be) a very popular color for walls, as well as grey, but there's something very new about a return to dark walls, even if just in one room.
What's your favorite home trend for the fall? Would love to hear in the comments below!