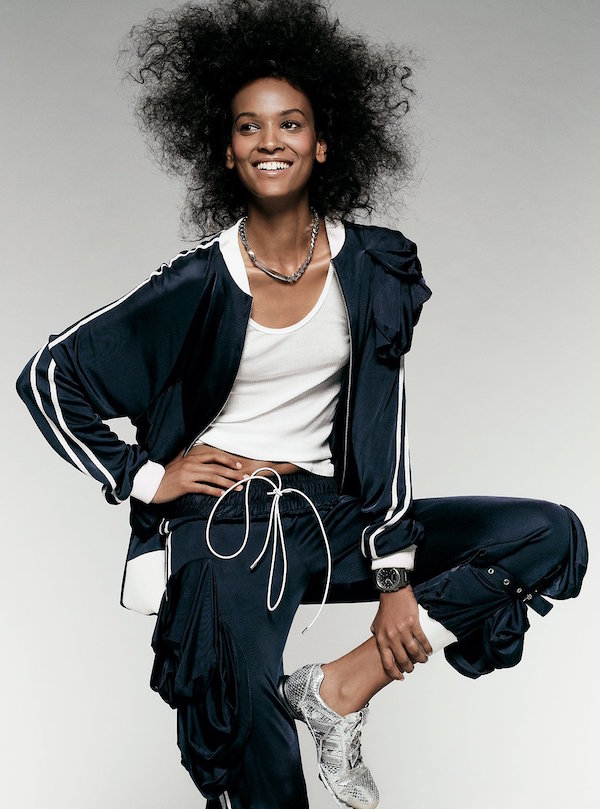 Fashion is in love with 'Athleisurewear' so it only makes sense that the evolution of work out wear is going back to Tracksuits or Hook-ups, as we have called them in the past!
Hi, it's Francine here and yes, Tracksuits are back……..and you can blame or credit (whichever way you look at it) the on-going athlesiure trend, for bringing them officially back!
Tracksuits have come in and out of fashion over several decades. Initially they became popular in the 60s and 70s – with high power athletes being the main influencers. They have dipped in and out every decade until they fully took over the 90's laid back sporty style. And of course, no one can forget the peak of the terry/velour tracksuit, most popular from Juicy Couture, in the early 2000s thanks to young socialites like Paris Hilton and pop artists like Jennifer Lopez. Stay tuned as they are working their way back in again…with all of the very fitted work-out wear, we need an alternative. What is more comfy and casual than slipping into our velour tracksuits?! Some of you may still have your Juicys in your closets somewhere, you may want to think about bringing them back out this Fall!
Most recently, they were a hit on the Spring and Fall 2016 runways with designers Chloe, Rag & Bone, Loewe, Tory Burch, and Paco Rabanne. Chloe went "classic tracksuit" with zip up jackets and pants with a stripe down the side. They kept it fresh by incorporating different fabrics and silhouettes, like denim and halter tops.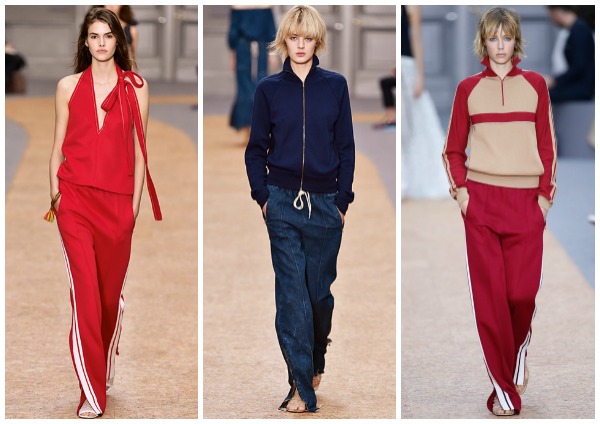 Chloe
I've been seeing a change to how we view sports clothing.  For so many of us it has become our leisure sportswear that we wear to be comfortable and casual but still stylish, thanks for all of the fashion that is now available in this category.  Almost every evening I am reaching for my athleisure wear whether I'm working out, meeting girls for dinner or going to the cinema. This is thanks to the exposure these brands have had on the runway over the last couple of years. For me, I started really noticing the onset of this lifestyle trend when Adidas hired Stella McCartney to collaborate on a collection.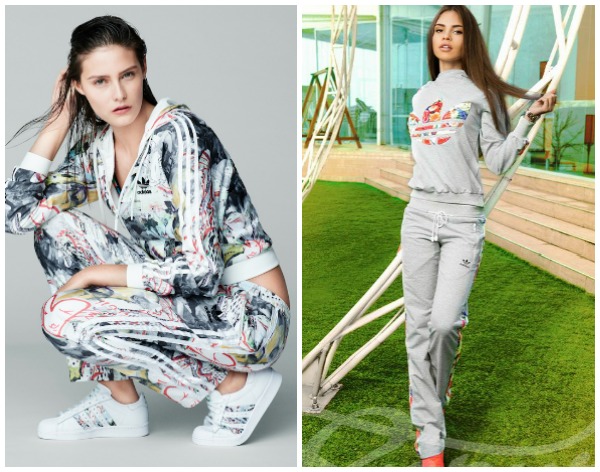 Styling Tips:  The tracksuit is the perfect transition outfit for Spring. Go casual with a classic Adidas tracksuit paired with sneakers and printed backpack. Play up your accessories and beauty look so you don't look like you just came from the gym! Go for a pop of color like Blake Lively, and dress it up with heels and a clutch for a night out. Or pair black skinnies with a track jacket if you aren't ready to make the plunge with a full tracksuit!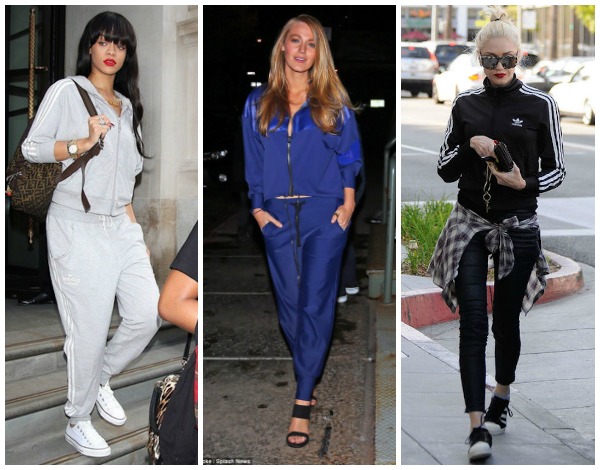 Trends come and go – are tracksuits here to stay?
Images courtesy of Vogue, WWD, People Stylewatch, & Popsugar