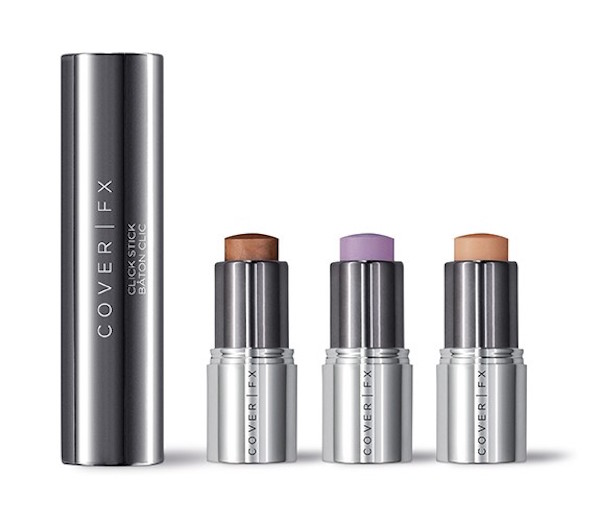 Cover FX introduced the beauty world to customization and have now taken that concept to the next level with Click Stick, which is the way of the future for 2016, says beauty advisor for the Company, sold exclusively at Sephora worldwide. To quote Derek, doing the demos for us here in Houston…..color customization, ala Click Stick, is the 'contouring' of 2016.
Here's how it works:  You purchase the Click Stick for $8, which is a dual ended sleeve that will house two of your very favorite Cover FX Clicks. Small and easy to take along, it gives you a convenient way to create a custom on-the-go touch up tool. You can switch your clicks as needed to keep your look fresh each day.
There are three types of Click Sticks and here is their recommendation on daily usage…
1. Pick your cover, correct or enhance Clicks
2.  Click the into your double ended Click Stick.
3. Go and face the day!  (it's as simple as that!)
Just remember that Correct Click (comes in 6 shades) neutralizes every discoloration with a single swipe. Works on sallow skin, dark circles or redness to create flawless complexion that looks natural.  Cover Click (24 shades)  is used to conceal, contour and/or cover. Lastly, Enhance Click (6 shades) gives you a glow that is all your own. Defines facial features and gives a subtle radiance with a hint of color.  Want to know even more detail, head to Sephora.com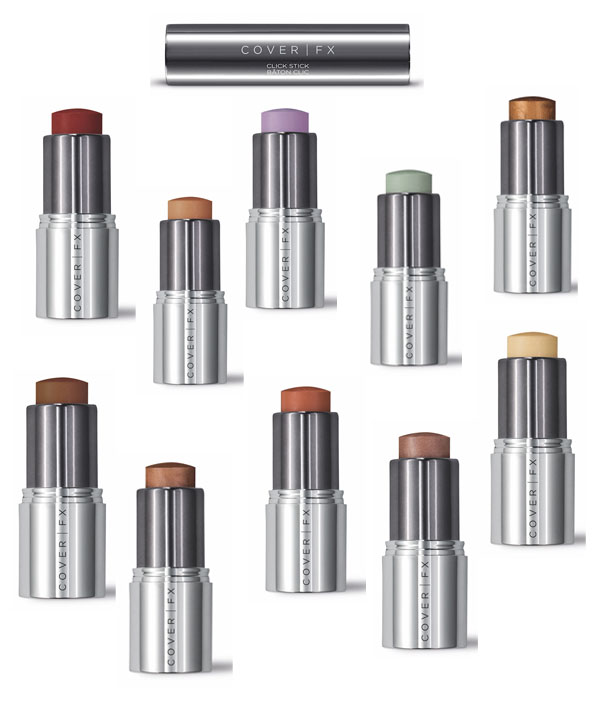 CLICK BELOW ON LINK TO VIDEO TO SEE HOW CLICK STICKS WORK!!

This is my favorite product that I have become addicted to in one week of having possession…..the Custom Cover Drops, #dropportunity
The idea of Customization, is driving change everywhere in the beauty world. With the launch of Custom Cover Drops, it is definitely changing the way women view and wear, foundation.  These revolutionary drops of pure pigment are amazing. It gives you the ability to control your level of coverage from a sheer tint to a full coverage foundation.
The amazing part for me is that you can simply add drops to whatever you are wearing to transform your oil, silicone or water based beauty products into the unique coverage and lifestyle needs that YOU can customize for YOU!  I've tested drops in my primer to give me light coverage for a casual day at the office or have added them to my tinted moisturizer for more of a foundation coverage.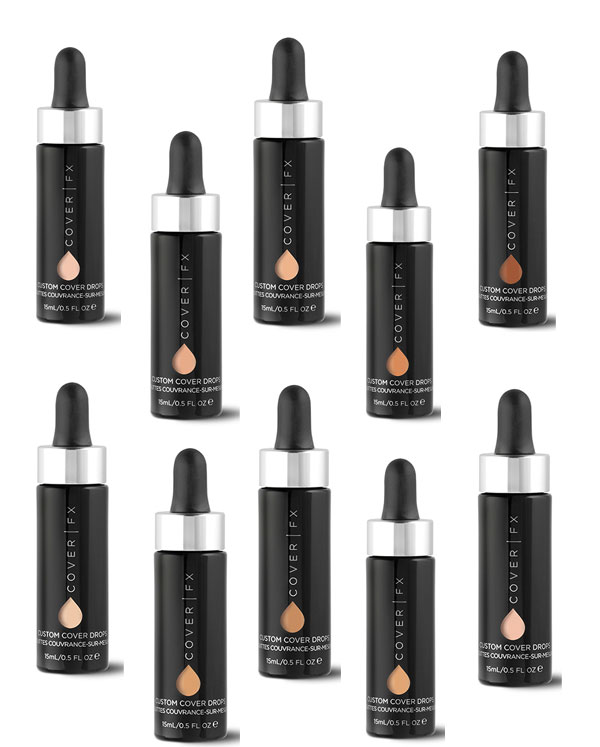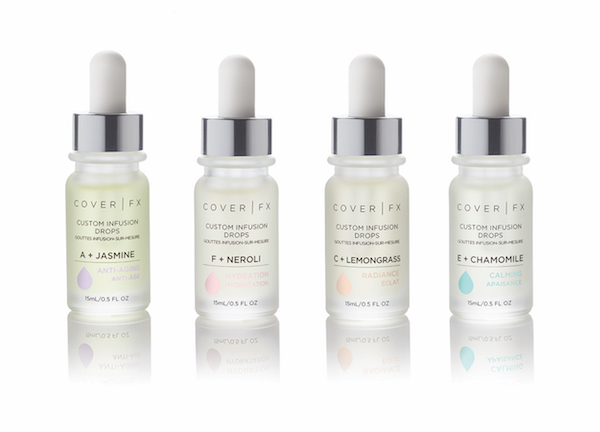 CLICK ON LINKS BELOW TO SEE TWO VIDEOS THAT ILLUSTRATE EXACTLY HOW COLOR DROPS WORK SO EASILY TO GIVE YOU THE COVERAGE YOU DESIRE!
Cover FX which began as an alternative to products that covered problem skins, after going through a 2 year rebranding,  has evolved into a leader in foundation as the core of their business. They reach out to your color undertone to find the right shade of foundation for you. Their Total Cover Cream Foundation which comes in 40 shades is their #1 product and at the core of what they do. All Cover FX products are still tested to clinical specifications to be sure that they are completely gentle and irritant-free. Each Cover FX product is free of the inflammatory 5 in skin care:  paragons, gluten, mineral oil, fragrance and talc.
Cover FX can be found on Sephora online and instores in the U.S.  In the U.K. it can be found at Havey Nichols, House of Frasier, Urban Retreat,Sephora in Australia and of course on Cover FX website, U.S.and Canada.  Lastly, if you are following from foreign places or know friends that are there, you can find Cover FX being sold on www.beautybay.com, internationally.
You must try these products, I'm wearing it today and love what it does for my complexion!
photos courtesy of Cover FX