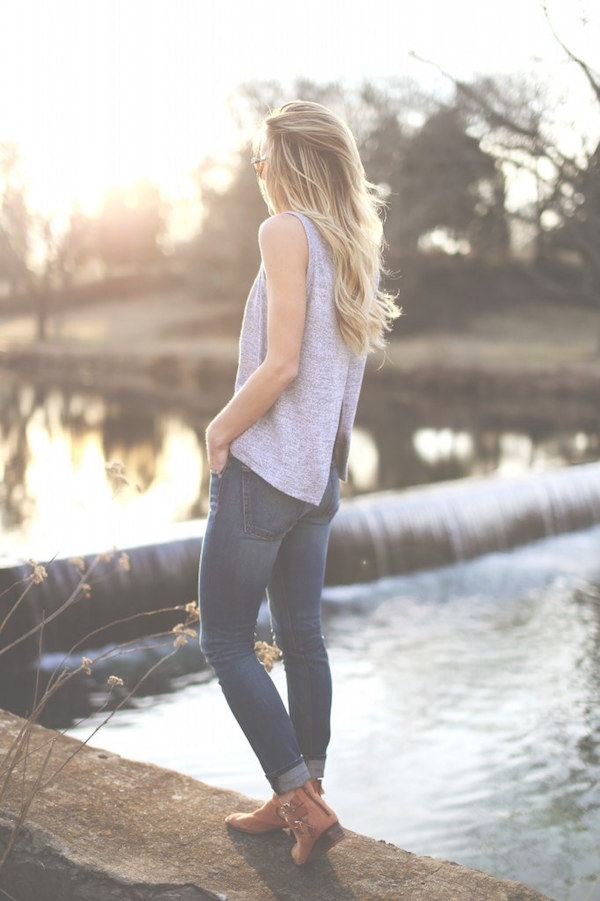 Photo courtesy of Rag and Bone 
About me and my association with Denim….love the fabric and lots of different ways to wear it, but I have been someone who can appreciate a great pair of jeans but does not wear a lot of them…..I've always been a legging person first and jeans came in second!  So, it was great fun to have one of our contributors, Beth, a self-proclaimed jeans aholic and collector over time, tell her story of her love affair with jeans, and here it is…..
Well luckily for our readers, I am a jeansaholic, Beth Levine here, with almost 30+ pairs of jeans.  Sometimes nothing feels better than a great fitting pair of jeans and nothing feels worse than a bad fitting pair of jeans. With the ever growing plethora of jeans it can be daunting for even the most seasoned shopaholic to find just the right second skin. So I decided to put my obsession to good use and give you this girls guide to what I have found to be the best fitting denim that should be in your closet (certainly are in mine!) and fair warning, in some cases if they exists, you may need to find a 'today' version of what my closet loves!
 Here are some of my closet favorites…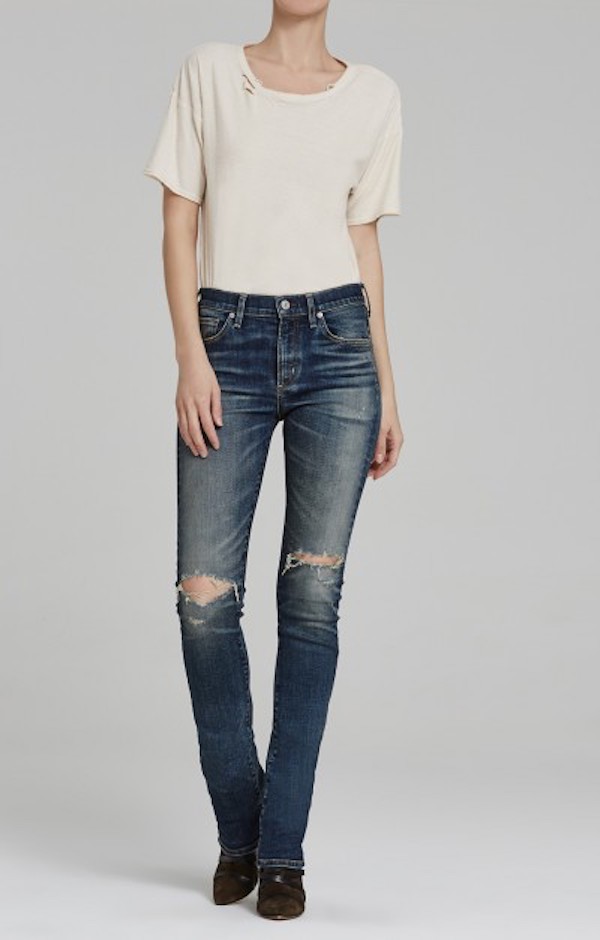 Citizens of Humanity Agnes Long Mid Rise Slim Straight in Straight Up
Still Going Strong
Citizens for Humanity, Seven for all Mankind, Hudson. So I got all three of these jeans at about the same time. Sevens were all the rage even when they first launched back in 2002 along the signature back button flap, Hudson's on everyone's bum, followed closely by Citizens of Humanity in 2003. I have had some of the pairs I own from these brands for almost a decade now and they are still going strong.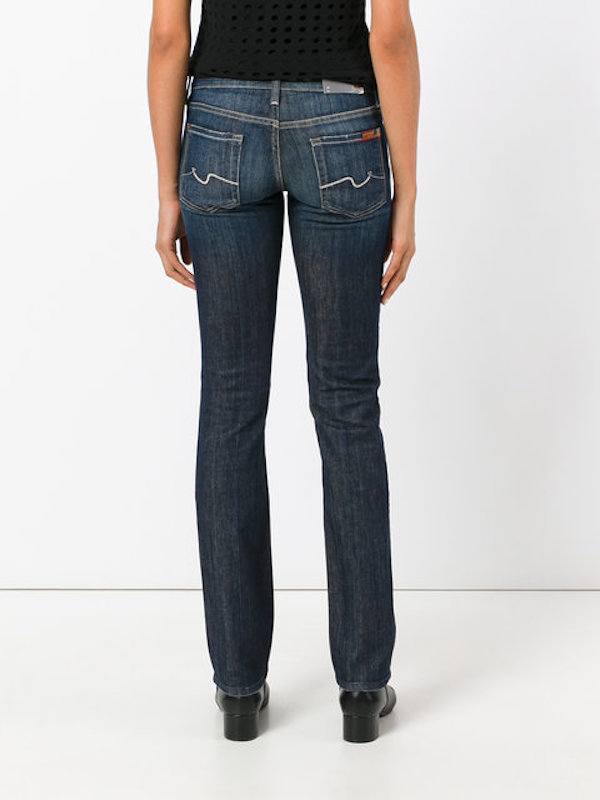 Seven for All Mankind Classic Skinny Jean
Seven's , did you own them??? – Known for being characteristically low rise and tight fitting with a universally recognizable pocket design, and as they were one of the first to hit the scene ushering the new era of a jeans market we now take as commonplace, almost every jeans lover has a pair of these. Although Seven for All Mankind is now part of the VF family and the jean has changed over the years, owning an original pair of these iconic jeans is still a go to for this  jeans lover.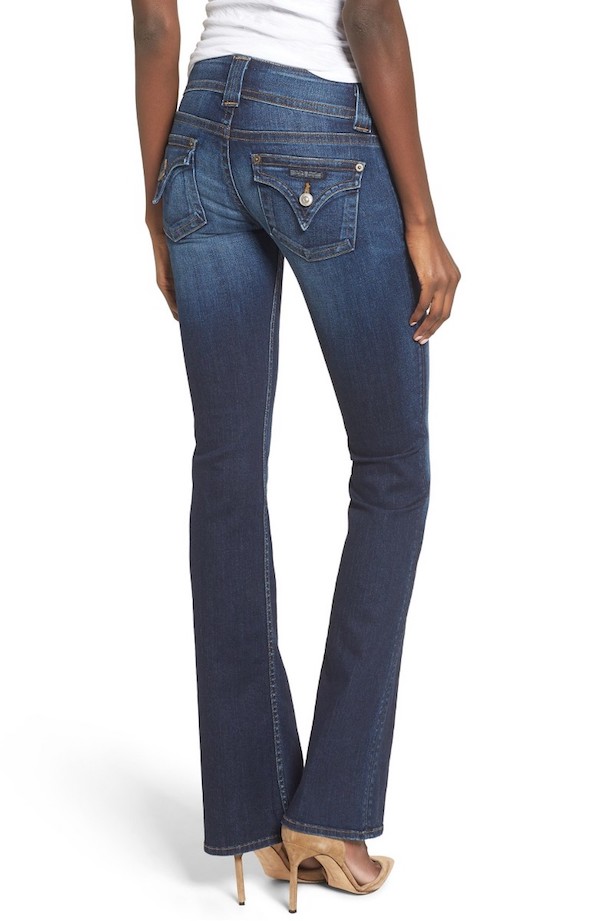 Hudson Signature Bootcut Jeans
Hudson – I got my first pair of Hudson's as a gift from my sister. I am 5 feet tall and about 102 pounds so it's not always easy for me to find jeans that work with my proportions. Hudson has always been great at that. I now own four pairs of the signature button flap pockets, which do a great job of making your bum look like you always wanted it to. Their signature boot cut flap pocket (they even have a section on the website dedicated to this pocket type) is a MUST have.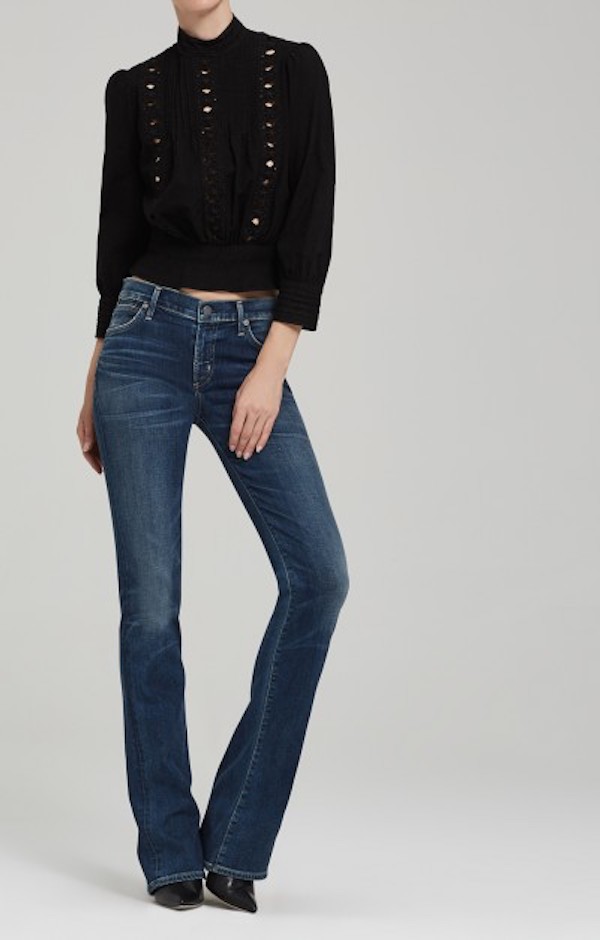 Citizens of Humanity Emmauelle Slim Bootcut
Citizen's – Well if you loved your original Seven's chances are you love Citizen's since the original designer left to start his own company. I have four pairs of these and I love them. They are the only pair of boot cut ripped jeans I own. I am a HUGE fan of the boot cut jean. Yes, the skinny jean is sexy but there's just something effortlessly chic about a great pair of boot cut jeans. Currently I am coveting these: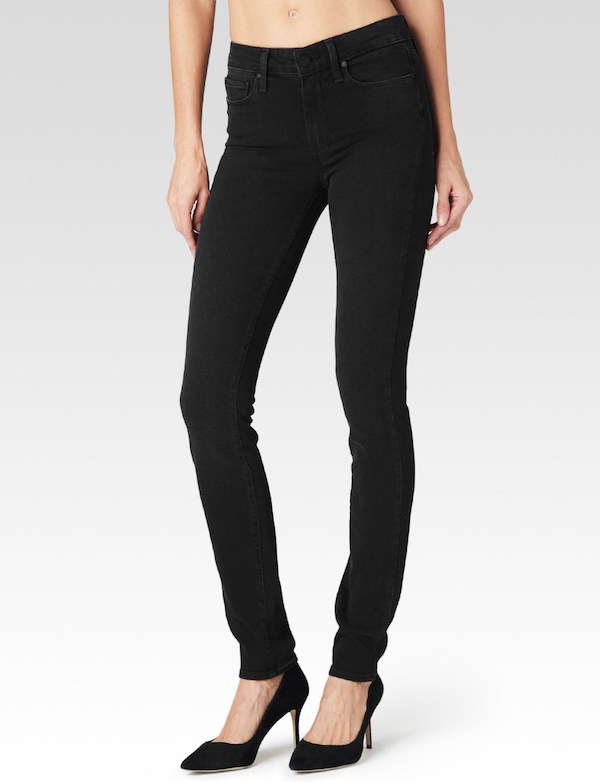 Paige Manhattan Boot – Trina
Paige Premium Denim – There's just something about Paige Premium Denim that always comes through in a pinch and thanks to their characteristically small pockets, they work great for us more petite women. Paige also always puts just the right amount of stretch in their jeans and has a cut, The Manhattan,  that is very similar to my favorite jeans on earth below.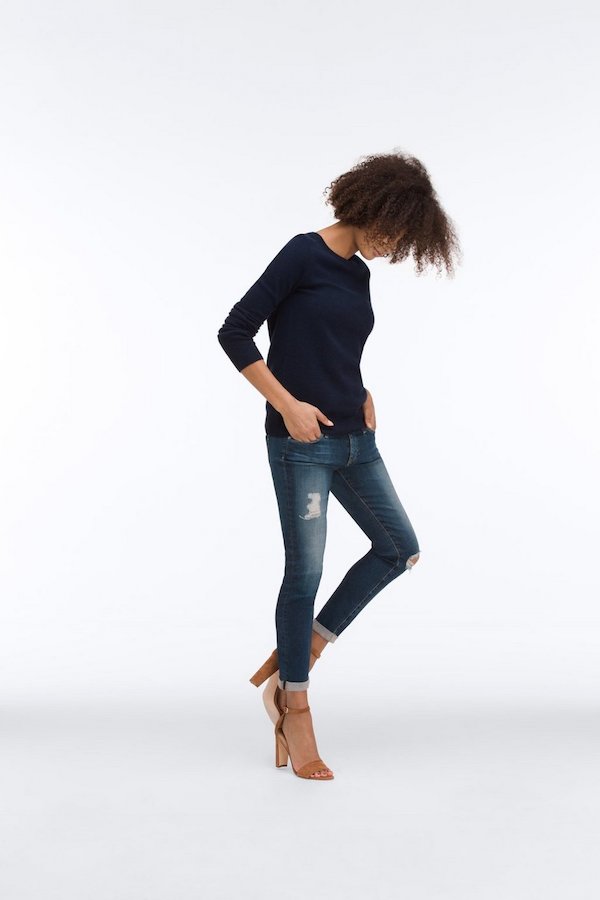 AG Jeans The Stilt Roll Up
Best Pockets Placement Ever….
AG Jeans – Once you go AG you just might never go back. Seriously, Adriana Goldsmith is master of pocket placement, in my opinion, these are quite simply the best jeans in the world for giving your back side the attention it deserves. No matter what your size, body shape, or fit preference, there is just something about AG that always work, whether you are on your skinniest day or just left the Thanksgiving table. The Angel Cut is a longstanding cult favorite.  I have more AG jeans than any other brand in my closet and they are the only brand that I have boot cut, skinny, and boyfriend jeans in. I got this "Stilt Roll Up" pair four years ago and would live in them if I could.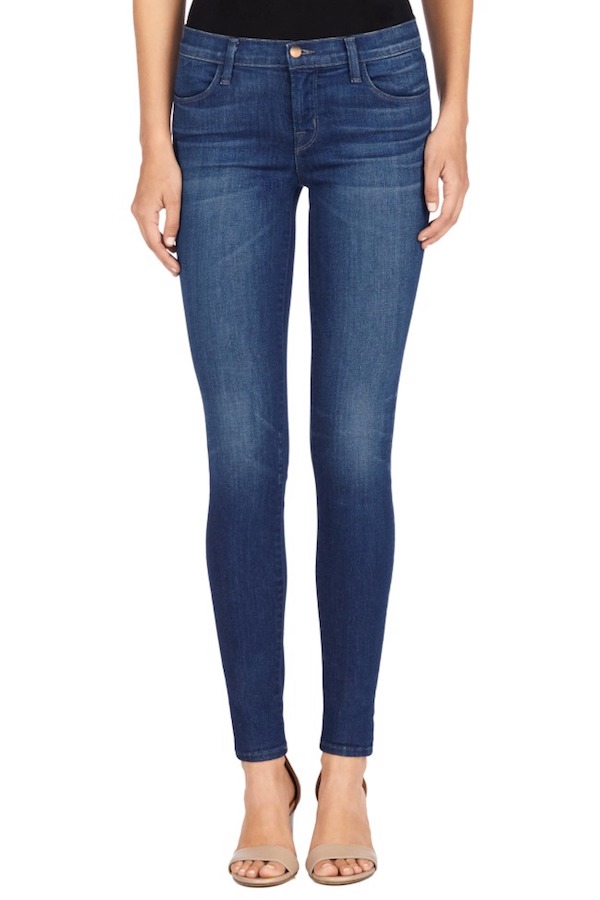 JBrand 620 Mid-Rise Super Skinny
Honorable Mention
J Brand –  I am not a fan of high-waisted anything or skinny jean.  Maybe it is because I am short, or maybe because I always feel like I just can't pull them off. (P.S. Editor note:  I am same dimensions but love mine! To each his own!) That said I picked up a pair of J-Brand Super Skinny jeans one day last summer and even though I can only wear them on my skinniest of days…when I can squeeze myself into them, these are some seriously date worthy jeans.
Tried & True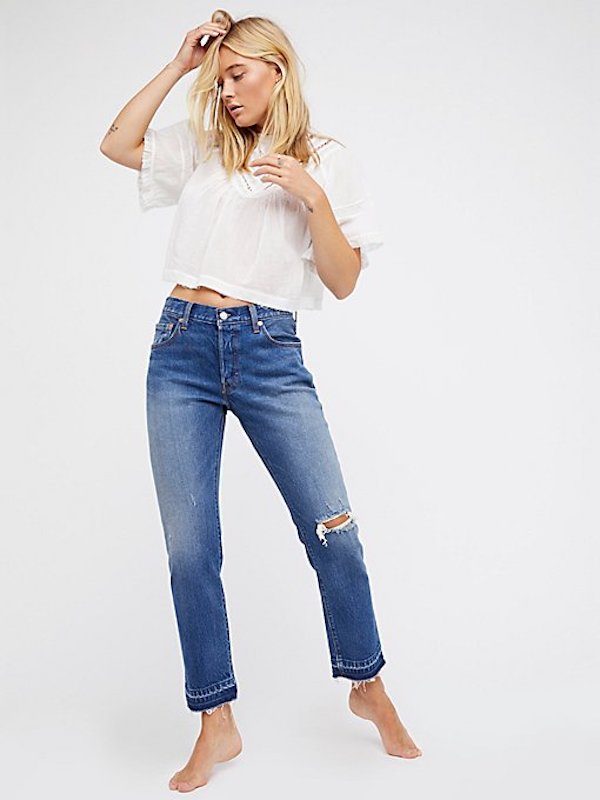 Levi's 501 Classic
Last but not least….There is no true jeans lover who has not owned or own a pair of Levi's.  The 501 Classic with the button-front tab is what I feel got me into denim in the first place.  This jean is such a classic jean that just recently, on May 20th, its 144 year anniversary, they even celebrated it with a  Levi's  "501 Day" that was literally celebrated around the world….from San Francisco to London to Mumbai! They have been around forever and for me they were in my closet as I owned these before I even knew about these other brands of jeans.  There are many reasons that a jeans aficionado should always have these on hand.
So there you have it, this jeans addicts guide to the ones I have collected over the years and that I would hunt you down till the ends of the earth for stealing from my closet. As I have this passion for jeans of all sizes, washes and fits, I wonder what my next purchase will be….the trends that are happening now are the boyfriend, embellished, frayed edges  and that skinny jean that just won't go away…..many newer brands are hitting the stores and websites!   While I've shared my story and hopefully narrowed down your brand search, we know you still need to decide if you want to go low rise, mid-rise, high rise, crop, skinny, boot leg, straight leg, flare, color and/or finish, etc.  Yes, it can be overwhelming, but a great pair of jeans, can make you feel like a million bucks so just remember that the only thing better than owning them is the confidence you exude while wearing them!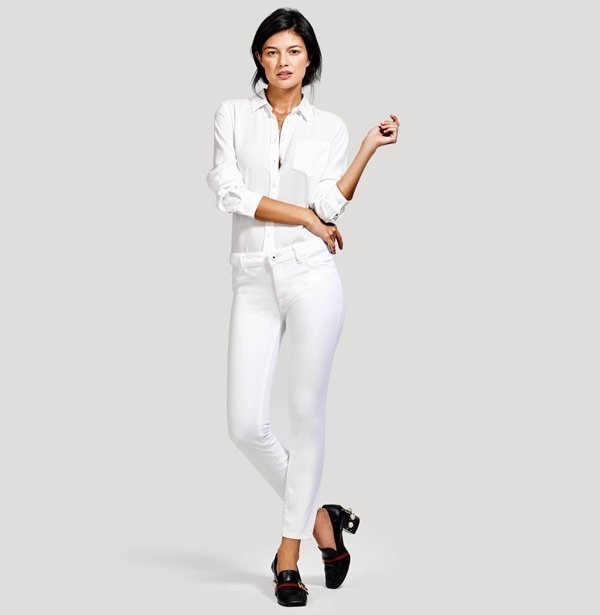 DL 1961 Margaux Instasculp Ankle Skinny
Editors note:  Hi, Roz here, and I thank Beth for sharing her passion for the styles of denim that she loves to wear. She is correct in that if you find the cut that works for you, you seriously OWN IT and will wear it with love.  For me, it happened when I was hunting for white jeans and Terry Rambin, my sales associate at Tootsies literally put me in a jean that she said I would love and I did….it's the DH 196l, one of the only jeans with 4-way stretch that I could live in.(remember I'm a leggings gal and love the comfort of STRETCH)  I wear them, both the cropped and ankle version, all of the time! Maybe most comfortable jeans that I have ever owned…..and as a P.S., they travel well, a plus for this time of year!  I love my blue denim but here you can never go wrong in the summer with a good pair (or two) of white jeans! I just saw some new Mother's White Jeans at Tootsies that I would love to own…in fact, there were many styles of denim from Citizens, Rag & Bone, Frame and even more Mothers that had my name on them in Tootsies and Neiman Marcus denim departments this weekend!
Photos Courtesy of: freepeople.com, citizensofhumanity.com, farfetch.com, nordstrom.com, paige.com, agjeans.com, jbrandjeans.com, and dl1961.com