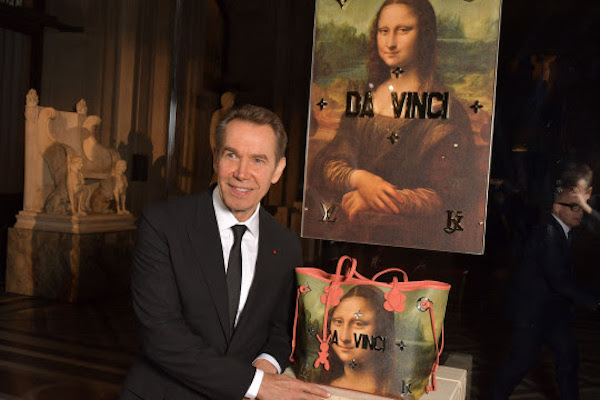 Iconic artist Jeff Koons unveiled his newest collaboration with Louis Vuitton as he re-interpreted the works of great masters on classic handbags
Bernard Arnault hosted a dinner for A-list celebs and current and long time Louis Vuitton ambassadors at the Louvre Museum in Paris last evening. Co-hosting the dinner with Mr. Arnault was Jean-Luc Martinez, President of the Louvre. It's purpose was to introduce to this glitzy audience including Jennifer Aniston, Michelle Williams, Catherine Deneuve and many other celebs,  as well as  to the world,  a new collaboration between artist Jeff Koons and Louis Vuitton.  The American artist created a series of artful new bags featuring the works of many of the great masters including Leonardo Da Vinci's Mona Lisa.
A Vuitton associate locally replied when asked that this collection, ranging in four figures, will be available at the Houston location by late April or early May, primarily on a pre-order basis.
Decorating iconic designer bags such as Louis Vuitton, Gucci and others has become a trend that has been rising in popularity with Vuitton always being a leader. It was said by the New York Times, "The brand has a long history of art world association, from the major exhibitions it underwrote in the 1990s to the various artist collaborations the former designer Marc Jacobs instigated with Yayoi Kusama, Takashi Murakami, Richard Prince and Stephen Sprouse. The company's fashion shows long took place in the Cour Carrée of the Louvre, and last month Vuitton became the first fashion house to have a show in the museum's sculpture cour. In 2014, the company opened the Fondation Louis Vuitton, which houses the LVMH collection (including work by Mr. Koons) as well as temporary exhibitions."
The following are some highlights…..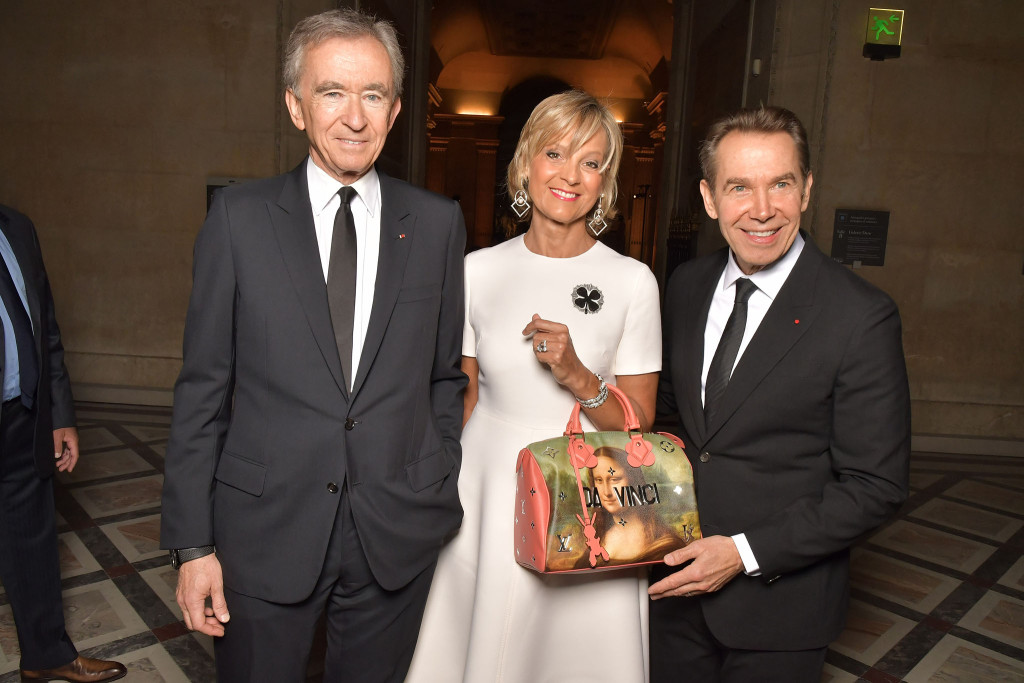 Bernard Arnault, Helene Mercier, Jeff Koons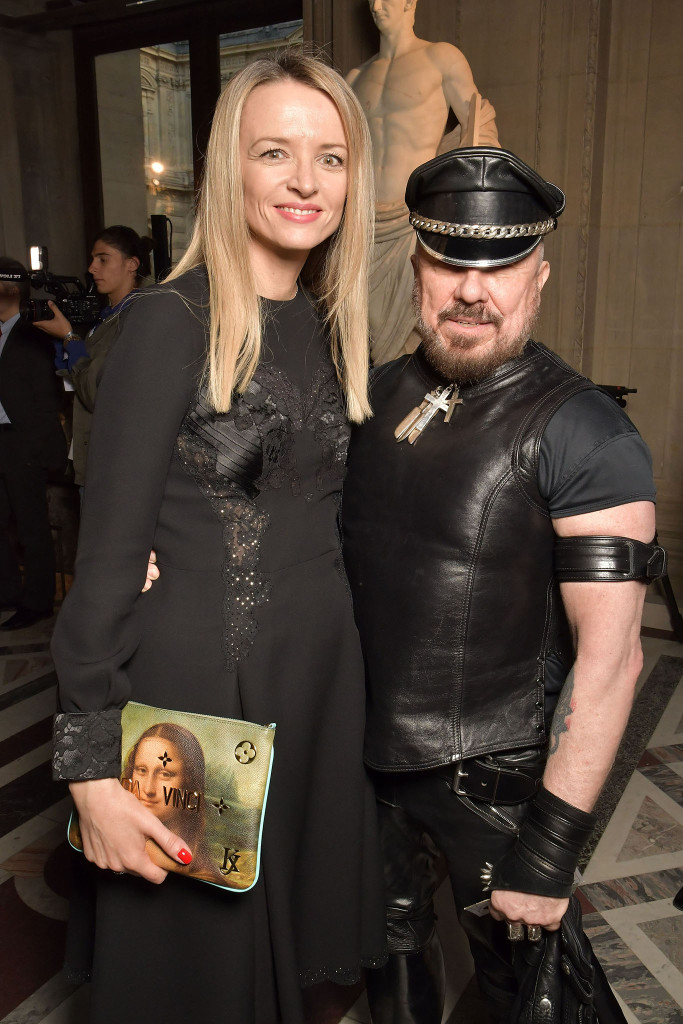 Delphine Arnault, Peter Martino, designer of all Louis Vuitton boutiques
Are you a fan of these new bags for Vuitton? Let his hear your reaction, we'd love it!