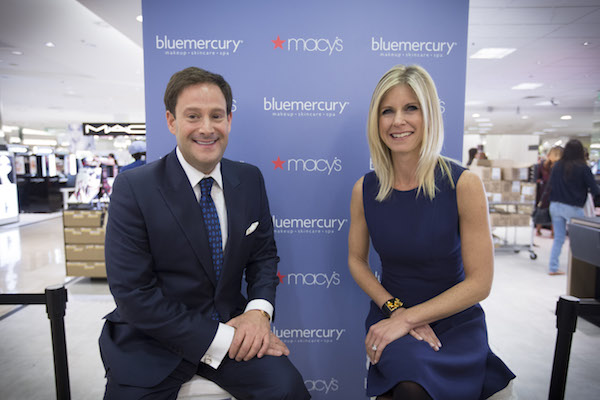 Co-Founders of Bluemercury a U.S. luxury beauty retail chain, Marla Malcolm Beck, CEO and Barry Beck, COO  were in Houston for the Grand Opening of Macy's Memorial City Shop-in-Shop and Spa. Guests, such as myself, were given the opportunity to interact directly with the couple that started it all.
Media guests were invited to preview one of Macy's (4) exclusive shop-in-shop concepts (only one for Houston) and given the ability to chat with the co-founders and experience first hand personalized skincare treatments and makeovers featuring Bluemercury exclusive brands M-61 and Lune+Aster and hair and make-up advice from top experts in the fields of skincare, hair, makeup from such brands as La Mer, Laura Mercier, Bobbi Brown, Trish McEvoy, Tara Smith, Georgie Beauty, Nudestix, Bumble and Bumble,  Eyeko and many others.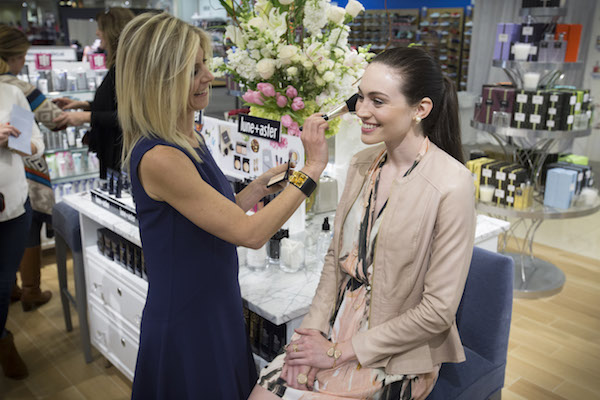 Founder, Marla Malcolm Beck does makeup demonstration at Grand Opening of Bluemercury in Macy's Memorial City for the attentive crowd there to meet and learn !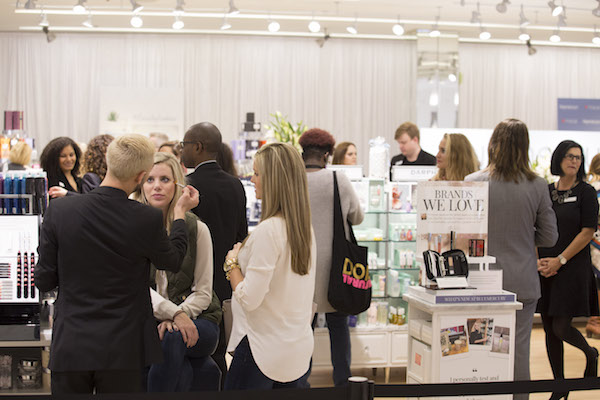 Many of the guests were able to mingle with experts in all areas of beauty and receive personalized advice for answering questions and treating their own skin care issues.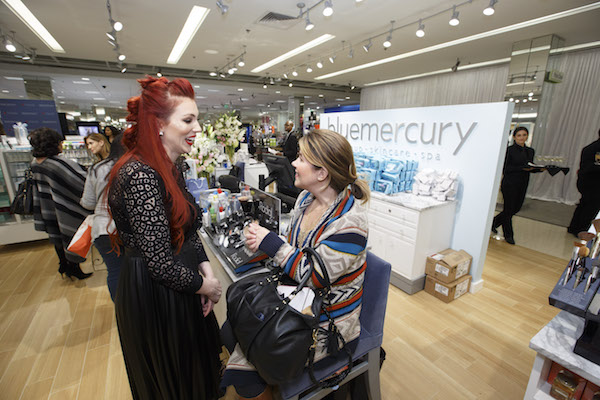 Beauty expert doing makeup demo for awaiting attendee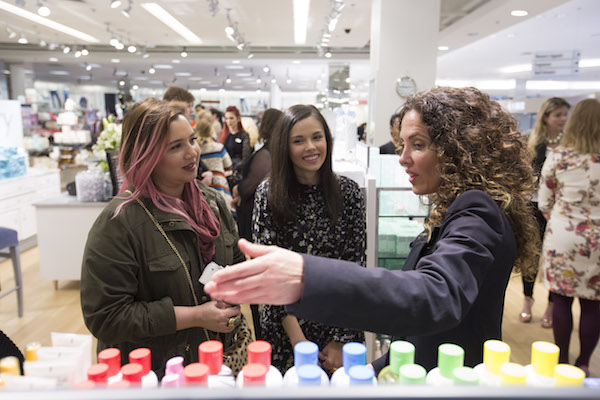 Several vendors such as this hair care expert, founder and creative director Tara Smith of Tara Smith Haircare discuss the benefits of their products with many of the attendees, including Monica Abney from Classy & Fabulous fashion/beauty blog, seeking beauty knowledge and product benefits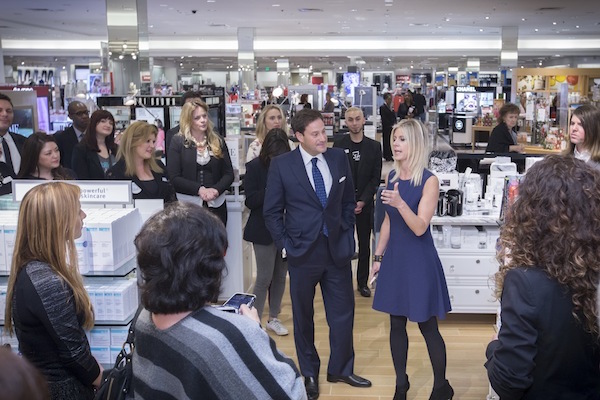 Barry and Marla Malcolm Beck, Bluemercury founders, speak to guests at the Grand Opening of Bluemercury  Shop-in-Shop, in Macy's Memorial City Cosmetic area.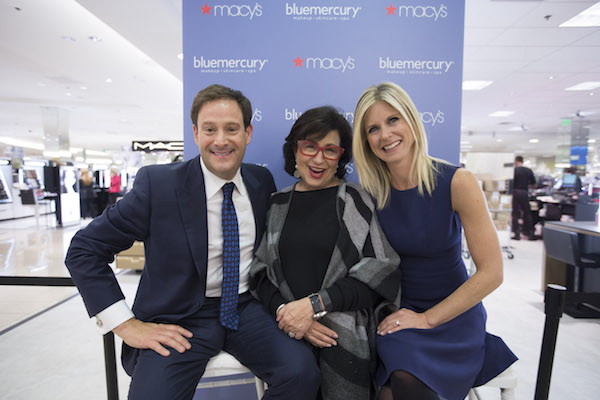 Yours truly, Roz Pactor, enjoying some quality time and gathering of good information on this luxury cosmetic retail concept founded in Washington D.C. by the Becks.
About Bluemercury….it was founded in Washington D. C. by the Becks in 1999 and is an Omnichannel luxury beauty retailer that is widely recognized as the largest and fastest growing prestige beauty retailer and spa chain in America.  Bluemercury was 'recently purchased by Macy's in its entirety', says the Becks, including their propriety brands, as well.  Barry and Marla, however remain in charge of running the day in day out business, as CEO and COO of the company. They are committed to continuing their mantra of reaching their customers through lots of sampling (we all love that, right, got to try it!) and through the training of all of their staffs to be experts in all brands….truly a blessing to those of us that are always looking for the newest thing and how to use it!  This was true that day as several of the experts on-hand either offered me samples or took my card to send them to me….can't wait!
All of the attention was on Macy's Shop-in-Shop concept opening that day, as Macy's is now the owner of ALL Bluemercury, including their exclusive private label, products such as Blue+Aster and M-61 and their 'heritage free standing stores'.  After getting this, the first of (4) installations for Macy's department stores nationally, under their belts, only one in Houston, the Beck's  focus will then shift to open their second free-standing heritage store in Houston's Rice Village, (one has opened in Dallas Highland Park Village) due to open in May on the corner of University Boulevard and Kelvin, in the Village Arcade which is going through an upgrade and renovation currently.
It was an all an exciting experience as Beauty, as a retailing commodity, continues to be the hottest thing around these days!
photos courtesy of Macy's.