We sent our intern, Paula, over to Diptyque (one of our personal favorite candle lines) in River Oaks District last week to check out the brand new fragrance, and we can't wait to get our hands on it!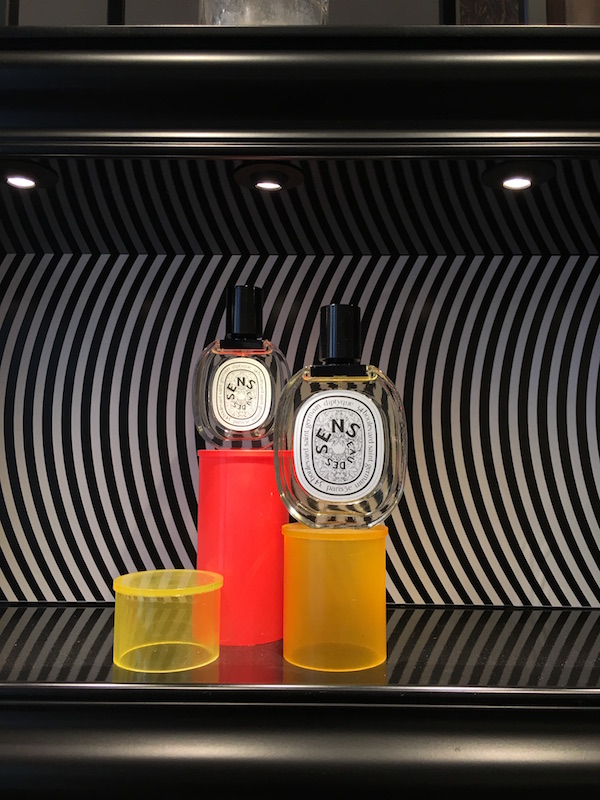 When walking up to the front door of Diptyque in River Oaks District I was first greeted by a wave of fragrances pouring out as I entered the boutique. The fragrances were so powerful and smelled amazing it felt as if I was being hugged by the various scents all around me. Moments after entering the store I was greeted by sales associate Keeley Hodgins. She introduced to me the new spring fragrance Eau Des Sens, which launched March 1, 2016.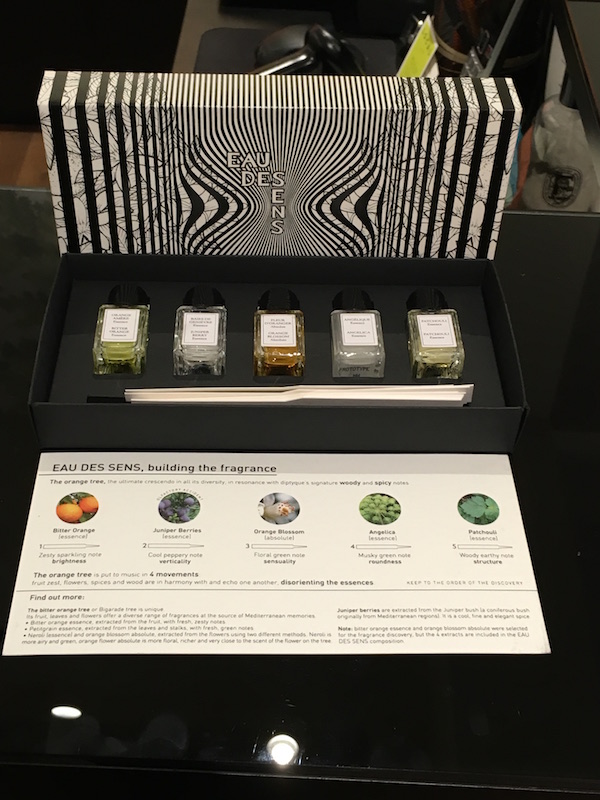 The Eau Des Sens is a toilette, so it is a light fragrance, perfect for day use. The scent is that of fresh floral yet when dry, its more of a softer spice. The fragrance is composed of 5 ingredients: bitter orange (zesty sparking note), juniper berries (cool peppery note), orange blossom (floral green note), angelica (musky green note), and patchouli (woody earthy note). Keeley stated the Eau Des Sens is the very first fragrance not created by the original founders Christiane Gautrout, interior designer, Desmond Knox-Leet, painter, and Yves Couselant, theater director and set designer.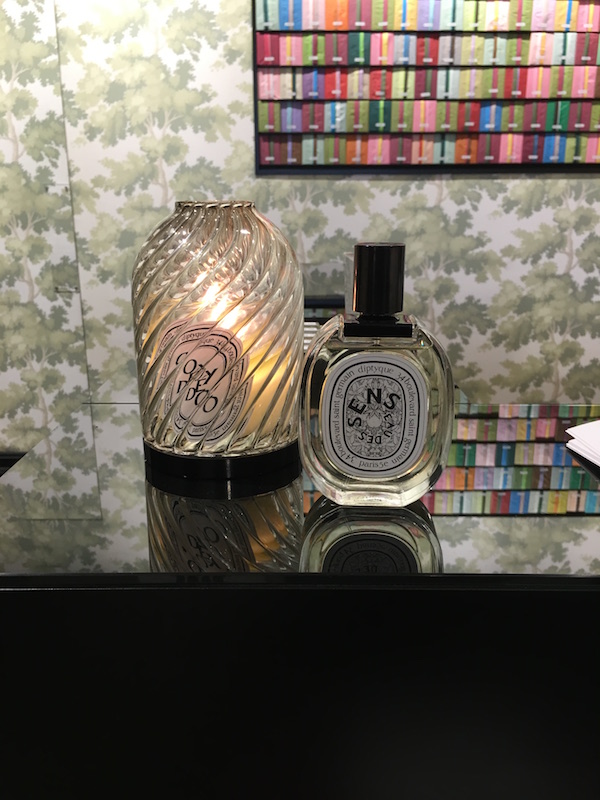 If you're in the market for some new absolutely fabulous fragrances, stop by Diptyque Boutique in River Oaks District and try for yourself the new Eau Des Sens toilette; it also comes in a body soap. There are so many wonderful scents to choose from. There is truly something for everyone.