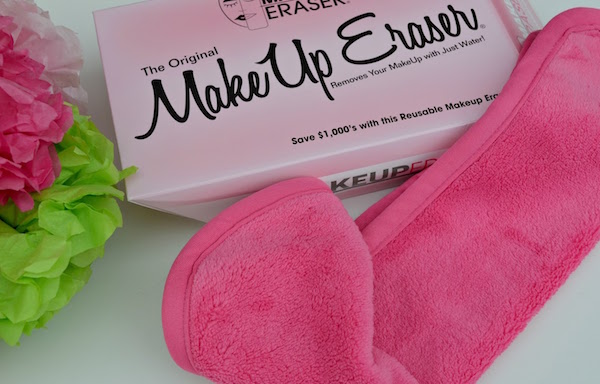 We're about to change your life when it comes to removing your makeup. You won't believe it when you hear it, but there is a product out there (a towel of sorts) that will completely remove all your makeup by just adding water to it. Yes, really!
Enter: Makeup Eraser.
All you do is add water to this towel, use circular motions on your face, and 100% of your makeup will be removed. The first question we asked was 'Do we have to wash this thing daily though?!' The answer is no. You can use a different part each day and wash every 4-5 days, and it can be machine washed up to 1,000 times.
We were also confused how just a towel and water can do this. 'So, does that mean we can use any old towel in our house and magically our makeup will be removed?' Nope! The magic in this specific towel is something to do with the weave of the fabric. And bonus: it comes in fun colors, such as eraser pink, baby blue, and more.
We couldn't resist sharing this product with you (and rumor has it, we're not the only ones who love it, as it's been featured on places such as The TODAY Show). The Makeup Eraser is available at Kuhl-Linscomb and you can also shop it online.
Image borrowed from Shuga and Spice