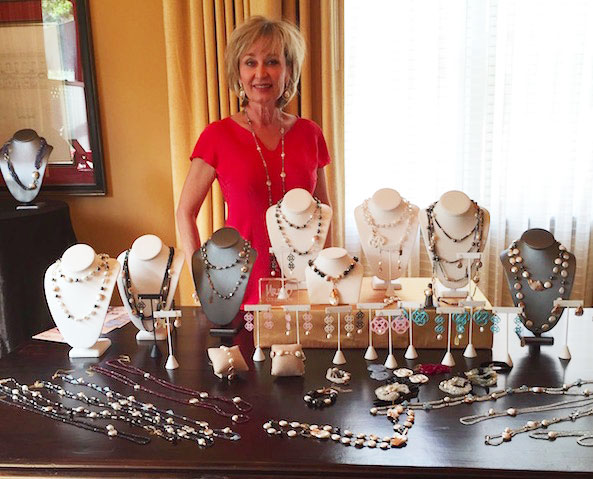 Cathy Borlenghi features her stunning handcrafted Italian necklaces, earrings, rings and bracelets highlighting her signature Scarmazza pearls, semiprecious stones and 18k rose gold. The jewelry is designed to be interchangeable and layered to create unique looks perfect for every occasion.
It was great to catch up with Cathy at her Hotel Granduca on Friday when she presented  many new additions to her signature collections for Mrs. B.  Of course, always a part of her jewelry collection are the two key elements that have become her signature…the stunning, Scaramazza pearl of the baroque family and her infamous  love knot which she has added to pieces in new ways for Spring.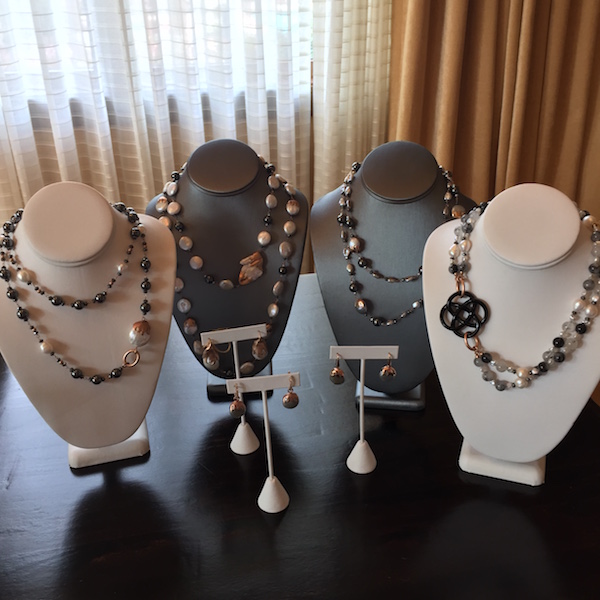 One of the additions to Mrs. B Collection that I was most enamored with was the 'Grey Collection'…a neutral color that has become so popular in fashion in recent years. It is so rich and warm and  goes with everything. Check these new pieces out…stunning!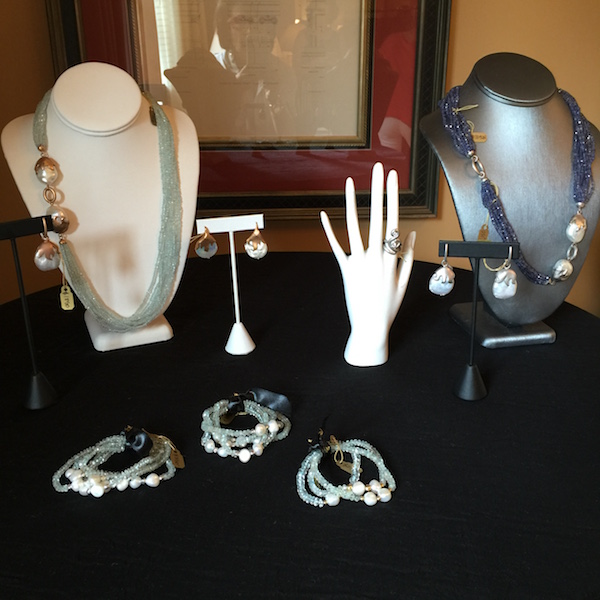 The addition of beautiful soft and rich colorations have been mixed with her Scaramazza pearls in many interesting ways, giving you many opportunities to layer so many of the pieces with each other or as great stand-alone pieces.
Another favorite of the day for me, was the petite Scaramazza pearl multi-drop earrings. I own the singles which I wear often, but fell in love with these! (Alan are you reading?!)
A closer  look at the Love Knots, which are the universal symbol of love, says Cathy, and are available in so many semi-precious stones such as jade, quartz, turquoise, onyx and many more.  Also the beauty of these are that you buy the first pair with its connector and can be interchanged as many times as you would like. You can literally build a wardrobe of these colorful trinkets that are very reasonably priced, as well.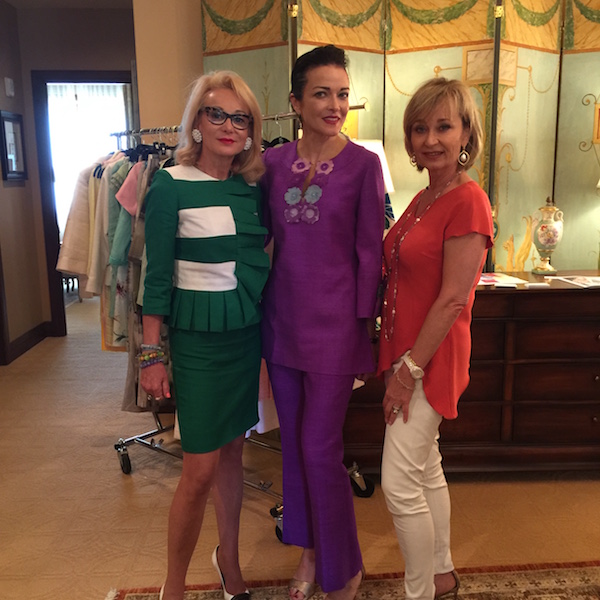 Cathy shared the suite with couture apparel designer, Paola Quadretti,  stopping in Houston, directly from Florence Italy to show the finest in beautiful Italian fashion.  The white leather leggings that Cathy is wearing were from this collection and an item I would die to add to my wardrobe!
To purchase any of the Mrs. B Collection, you can visit the boutique in the lobby of the Granduca Hotel or online at MrsBCollection.com