When I first heard that Nina McLemore was coming to town to 'officially' open her store in River Oaks Shopping Center, I couldn't wait to drop in to say hi. You see, there is nothing I like better than to get to visit with fashion execs. from my former life in retail and get to play my favorite game of 'retail geography' and that is exactly what we did.  Nina and I knew each other from her days of running Liz Claiborne Accessories, which was one of the mega brands of retail that made a stop to her showroom a must for me as Foley's Fashion Director, each month that I was in NYC.  To make the geography game even more interesting, I learned on my visit with her, that she had been a top global executive at May Company Corporate that I did not know…..it was pre-Foley's days there but again the many laughs we had about 'Farrel-visit' prep, well was just something you had to have experienced I guess to get it!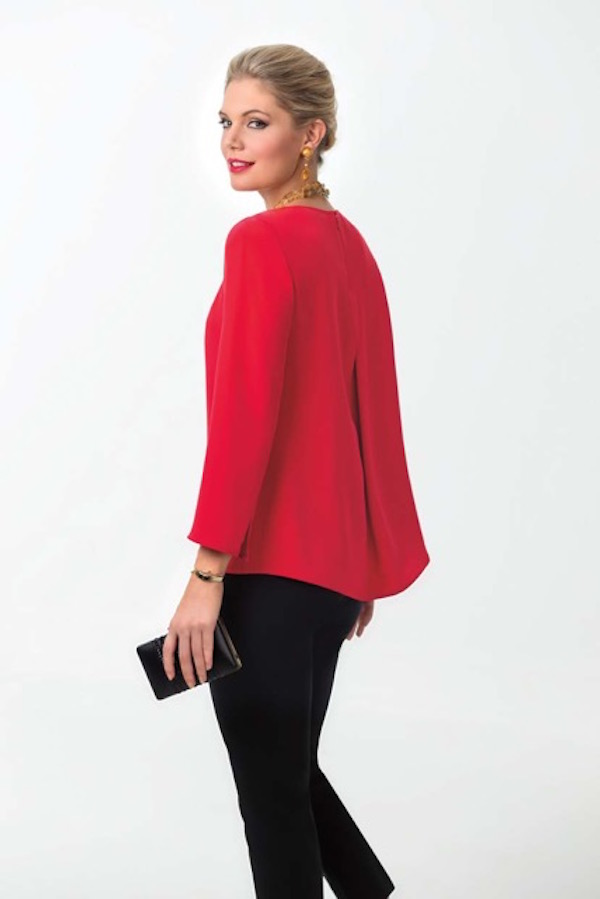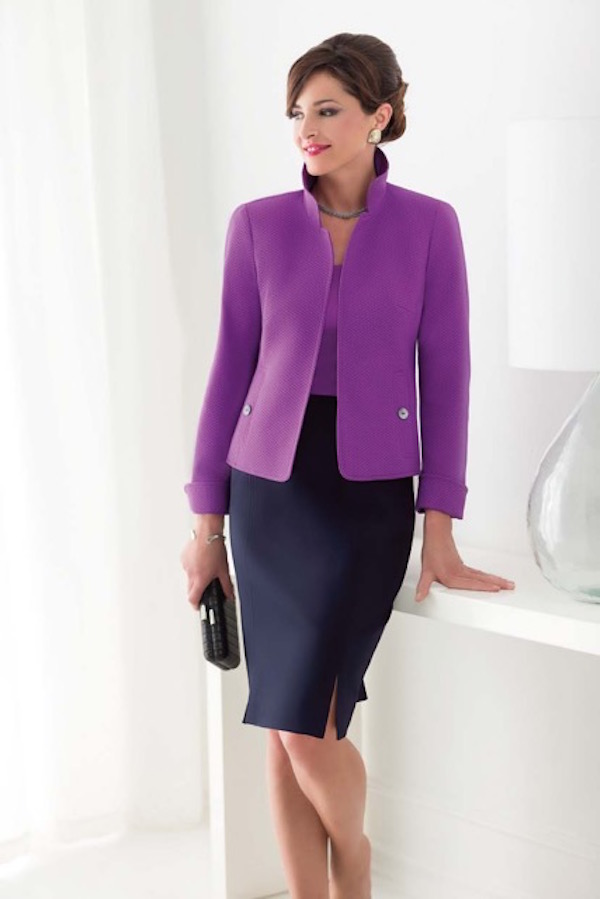 I was so intrigued and impressed with what she is doing today that I couldn't wait to share it….it all seemed so timely, with Hilary Clinton, a client of her collection on the news daily and the big executive women's entrepreneurial summit, the Circular Board Summit, that will be here at the end of the week, the timing was so right to introduce everyone to this line of clothing that is focused on that executive woman who was spending far too much time looking and not finding just the right 'fashionable' apparel to take her to the office and away on business each and every day! It should be noted that Nina's apparel is not only reasonless but ageless….the day I was there there was a younger woman, who works for a bank in town with rather restrictive dress codes. She found many things that looked great on her and would also pass 'inspection' at work!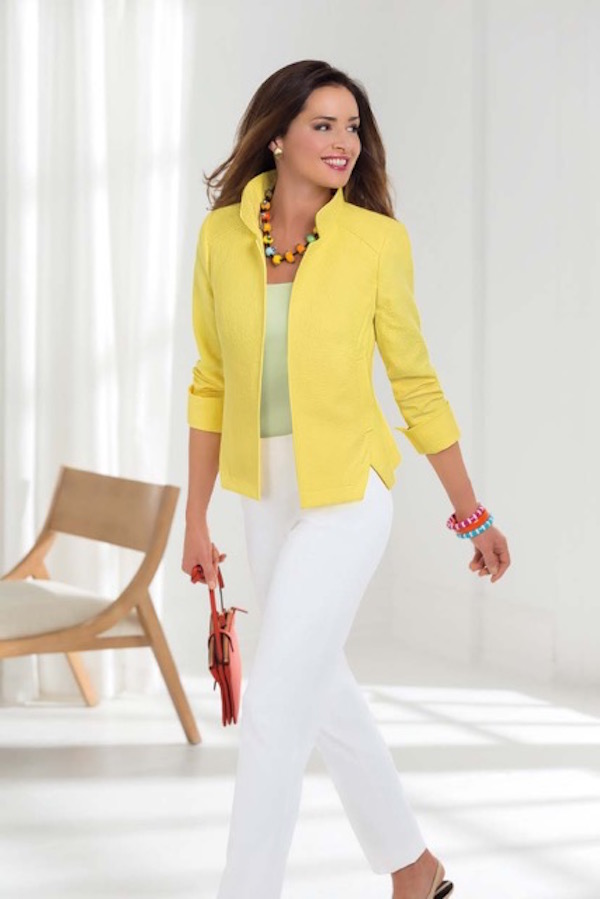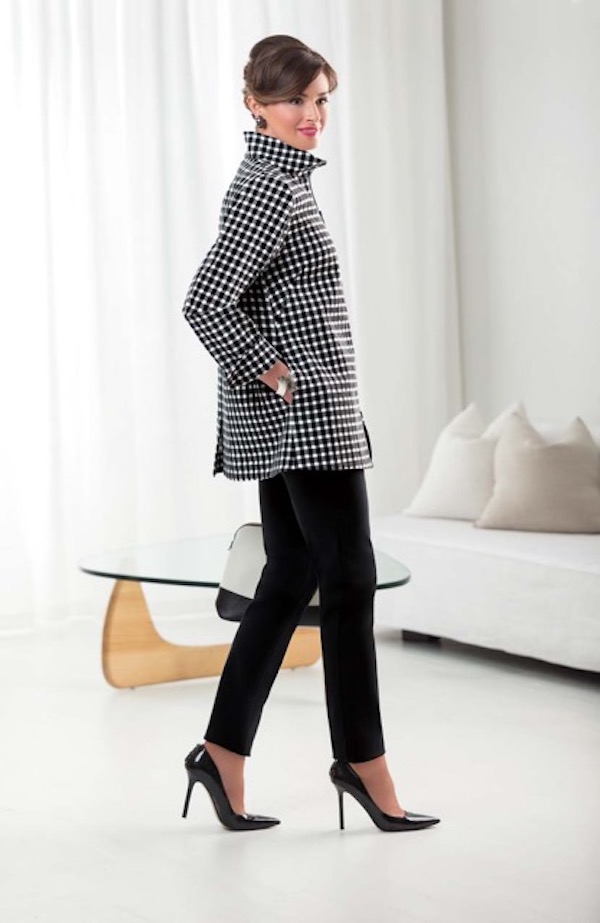 After retiring from Claiborne and venturing into her own private equity firm for a bit, she was restless and wanted desperately to help the women that she was working with on a regular basis find the types of clothing that they needed to look chic, professional and be taken seriously in the business world. It was a niche that was being ignored by most of the industry…..the mature woman, the community professional who wanted and could afford designer apparel and loved beautiful color, fabrics and style that was suitable for her age, body type and employment. Her goal was to take care of all of the needs of this woman and includes in her collection of mainly separates, in luxurious fabrics, suitings that are geared to better casual and evening separates as well, as professional wear.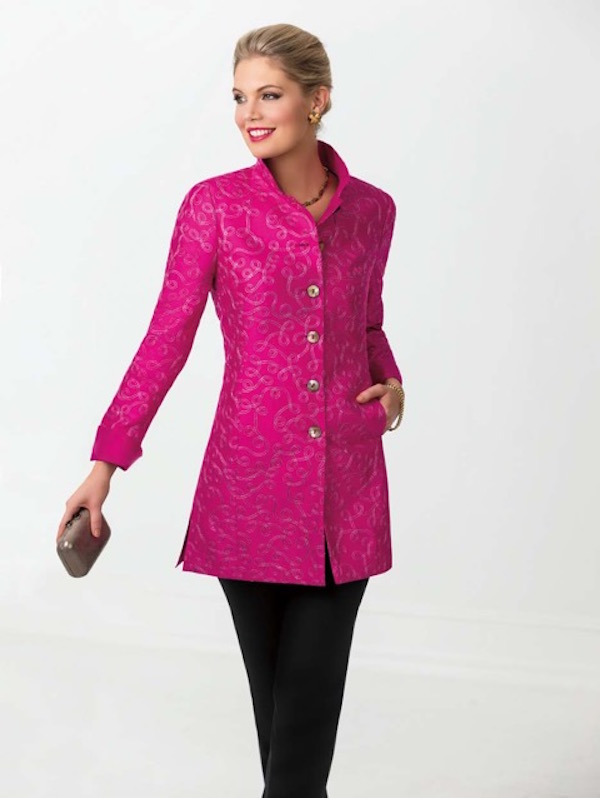 Her channels of distribution for selling is also unique. She sells her collection directly to the consumer in a multichannel strategy.  There are Nina McLemore stores such as the one at River Oaks Shopping Center, Texas only location.  She also sells through sales consultants who own their own business and provide outstanding personal service in seasonal trunk shows and of course, through the internet.  Each customer can select a style, pick the color, fabric and size and have the order shipped directly to them within 2-6 weeks. When I asked her how most of her business is done, her reply was 'about 50/50' between her 14 stores nationwide and direct sales.
Along with retail, one of Nina's philanthropic passions is to encourage women to seek out economic independence for themselves and their children. She gives countless speeches on the topic, and believes strongly in contributing to the community. The company works closely with non-profits and will donate part of the proceeds of a Trunk Show or event to charity.
You must visit Nina's store in River Oaks Shopping Center, open to the public with a great staff there to cater to every need for the professional woman!
Address:   ROSC; 1965 West Gray, M-S, 10:00 a.m. till 6:00 p.m.;  713-866-6021
Photos courtesy of Nina McLemore