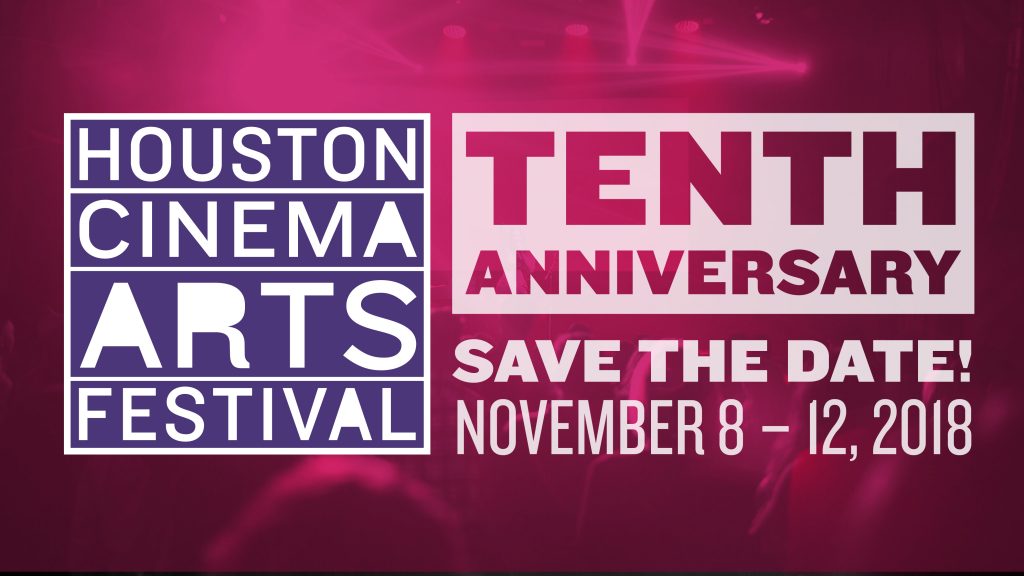 Always a hit, the Cinema Arts Festival is back and ready to celebrate its big tenth anniversary! With a movie line-up full of sure-to-be cinematic hits, this is a weekend you don't want to miss!
The Houston Cinema Arts Festival is just around the corner and is excited to celebrate its big tenth anniversary! The five day celebration will run from November 8th through the 12th with movies running all day and events every night!
The big event of this years festival is on Friday night, November 9 at White Oak Hall beginning at 8:00 p.m. It is celebrating the 25th Anniversary of Richard Linklater's Dazed and Confused. Noted cinephile and Houston hip-hop legend Bun B,will interview Linklater about the remarkable '70s and '80s musical selections that animated both Dazed and its "spiritual sequel" Everybody Wants Some!! (2016). Following the interview, Houston-band Handsomebeast will perform covers of the favorite soundtrack songs. Bun B will also return to the stage to perform covers and keep the party (and dancing) going into the night!
Inside the doors of the 360 Cinema, outfitted with a Virtual Reality headset, you will explore strange new worlds and realities, float through artistic imaginings and explore new modes of immersive storytelling—all without leaving the 360 Cinema theater. The slate of films offers a diverse range of immersive video content ranging from experimental storytelling, to immersive dance, to abstract metaphorical 360 artworks.
Be sure to catch the other Virtual Reality installation Queerskins: A Love Story – a free event open from 12p.m. to 9p.m. each day of the festival. Queerskins puts viewers behind two grieving parents driving as they take a magic realist journey down a literal 'memory lane' full of artifacts of their estranged son's life. Visitors are invited to become collaborators in the storytelling as, in the surrounding installation space, they uncover hidden memorabilia, some of which is recognizable from the virtual experience, open drawers, read Sebastian's diary, write messages on a mirror in lipstick, and play records.
And of course there are the stars of the show- the movies! Below you can find a list of the flicks we are most excited to see, but believe me- they do not even begin to scratch the surface on the list of phenomenal films being shown this year. For a full schedule and list of films being shown at the festival, head over to the HCAS page by clicking HERE. This schedule includes a listing of the films with locations and times, as well as synopsis to help you choose your flick picks!
---
November 8th, 7:30p.m. at Museum of Fine Arts Houston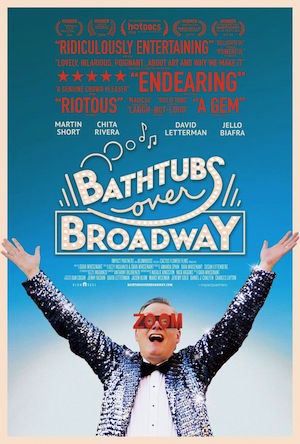 Starring: Comedy Writer, Steve Young
When he started as a comedy writer for the Late Show with David Letterman, Steve Young had few interests outside of his day job. But while gathering material for a segment on the show, Steve found a cache of vintage record albums that changed his life forever. Bizarre cast recordings—marked "internal use only" —revealed full-throated Broadway-style musical shows about some of the most recognizable corporations in America: G.E., McDonald's, Ford, DuPont, Xerox. They also featured writers and performers who would become legends, such as Chita Rivera, Florence Henderson, and Bob Fosse. Follow Steve Young on his quest to uncover all he can about this hidden world.
---
November 9th, 7p.m. at Museum of Fine Arts Houston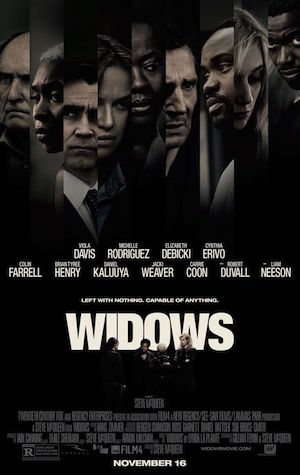 Starring: Academy Award winner, Viola Davis, Golden Globe winner, Colin Farrell, and Academy Award nominees, Robert Duvall and Liam Neeson
'Left with nothing. Capable of Anything'. Four armed robbers are killed in an explosive heist attempt. Their widows—with nothing in common except a debt left behind by their dead husbands' criminal activities—take fate into their hands to forge a future on their own terms. Widows is based on a popular U.K. television series of the same name.
---
November 10th, 12p.m. at Museum of Fine Arts Houston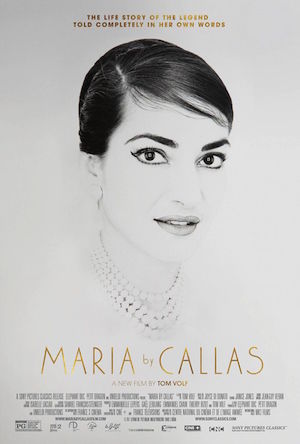 Filmmaker: Writer and Director, Tom Volf
This is the first film to tell the life story of Maria Callas, the legendary Greek/American opera singer, in her own words. Told through performances, television interviews, home movies, family photographs, private letters and unpublished memoirs—nearly all of which have never been shown to the public—the film reveals he essence of an extraordinary woman who rose from humble beginnings in New York City to become a glamorous international superstar and one of the greatest artists of all time.
---
November 10th, 3p.m. at Museum of Fine Arts Houston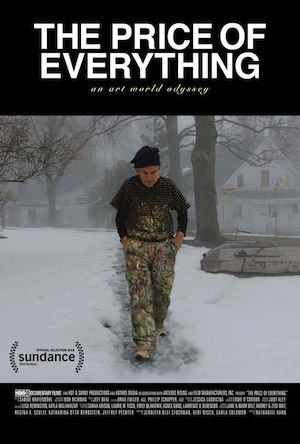 Filmmakers: Director, Nathaniel Kahn and Producer, Jennifer Blei Stockman
Paintings by Basquiat & Gerhard Richter sell at auction for tens of millions of dollars; a multi-story inflatable ballerina by Koons dwarfs visitors at Rockefeller Center; Maurizio Cattelan's gold plated toilet is installed in the Guggenheim for all to see & use. Today, art is a spectacle, front-page news. As a society, we have become less concerned with the aesthetic & social values of art, & more concerned with brand names & the business of it all. Many feel that art has become a pawn of the ultra-rich— who, as collectors, flip works at auction & squirrel away their trophies in high end security warehouses.
---
November 10th, 6p.m. at Rice Media Center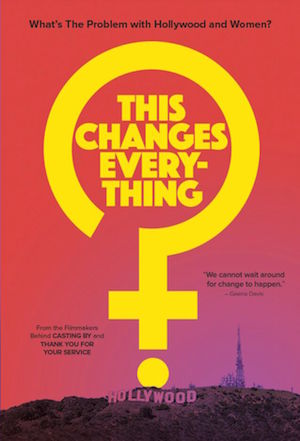 Filmmaker: Director, Tom Donahue
Uncovering what's behind one of the most confounding dilemmas in the entertainment industry—the under-representation & misrepresentation of women behind & in front of the camera—this documentary takes an incisive look into the historical and empirical evidence, & systematic forces that foster gender discrimination & reinforce disparities in our culture. Even the most jaded viewers will be taken aback by the film's compelling evidence & anecdotes. Executive Producer Geena Davis has led groundbreaking research into Hollywood's portrayal of women. Those damning facts become vivid through an array of iconic film clips.
---
November 10th, 6:15p.m. at Museum of Fine Arts Houston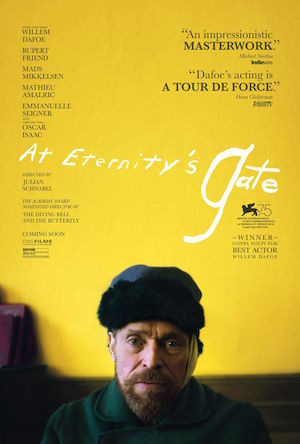 Starring: Academy Award nominee, Willem Dafoe
A journey inside the world and mind of a person who, despite skepticism, ridicule and illness, created some of the world's most beloved and stunning works of art. This is not a forensic biography, but rather scenes based on Vincent van Gogh's (Dafoe) letters, common agreement about events in his life that present as facts, hearsay, and moments that are just plain invented.
---
November 12th, 7p.m. @ Museum of Fine Arts Houston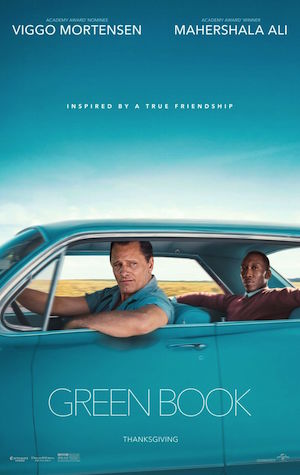 Starring: Academy Award nominee, Viggo Mortensen and Academy Award winner Mahershala Ali
When Tony Lip (Mortensen), a bouncer from an Italian-American neighborhood in the Bronx, is hired to drive Dr. Don Shirley (Ali), a world-class Black pianist, on a concert tour from Manhattan to the Deep South, they must rely on"The Green Book" to guide them to the few establishments that were then safe for African-Americans. Confronted with racism, danger — as well as unexpected humanity and humor — they are forced to set aside differences to survive and thrive on the journey of a lifetime.
---
Tickets are still available, so scout out the festival schedule by clicking HERE. After you make your list of must-sees, click HERE to purchase your tickets! If that list you make is pretty long, no worries- Houston Cinema Arts Society has you covered with All-Access Passes available for purchase! Happy movie watching!