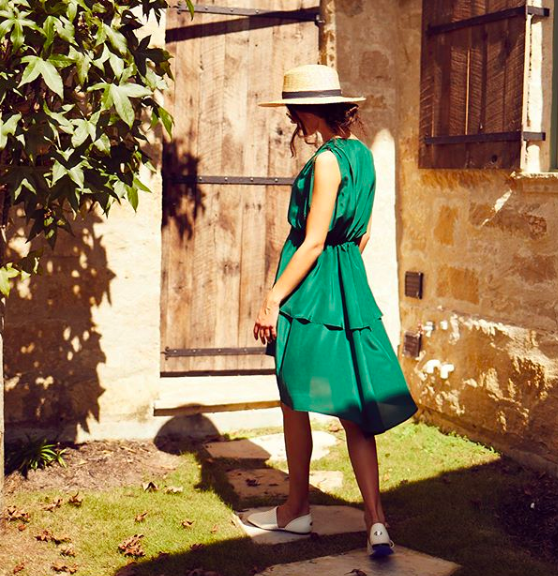 Inclan Studio Spring 2019 Collection available at Cotton Club Collection, Friday and Saturday, November 1 and 2 with Personal Appearance by founder and designer, Houston's Paola Contreras
For those of you that are not familiar with Houston's own local designer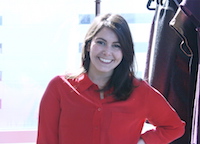 , Paola Contreras and her Inclan Studio you will have your opportunity to visit with the designer and see her upcoming Spring 2019 designs and a few remaining pieces from her Fall 2018, wear-now collection at Cotton Club Collection. Paola and her team continue to produce a ready-to-wear fashion label designing effortless and multifunctional clothing.  Easy to layer, dress up or dress down, and wearable year-round….so Houston-friendly!
In anticipation of Paola's appearance at the Cotton Club,  who regularly carry her designs in-store, I chatted with Paola a little about her, mainly because I love her designs but also because I have always wanted to learn more about the gal behind the clothes.  Below are a few select comments from our chat………..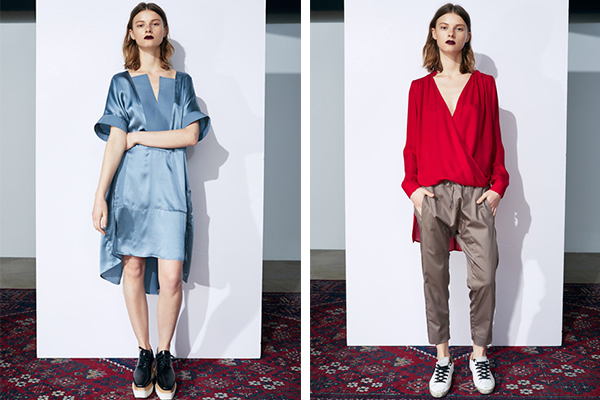 Fall 2018 select styles will  also be shown at Cotton Club Collection event
MRG: How did you get started in this business?
PC:     I graduated college in Boston, decided to go back to school for fashion design in order to learn how clothing is made, a better understanding of quality, and in hopes of opening a boutique. In doing so, I quickly learned that my passion was always in design. Thought school and after, I worked for Paty,Inc, a baby clothing company made in Houston. Then a year and a half after graduating design school, I launched Inclan. 
MRG:   How did you come about the naming of your collection?
PC:       Inclan, is my grandmother's maiden name. I wanted to give an ode to women's lineage, and of course to her.
Spring 2019 Inclan Studio Collection….sampling of styles available at Cotton Club Collection Trunk Show this weekendh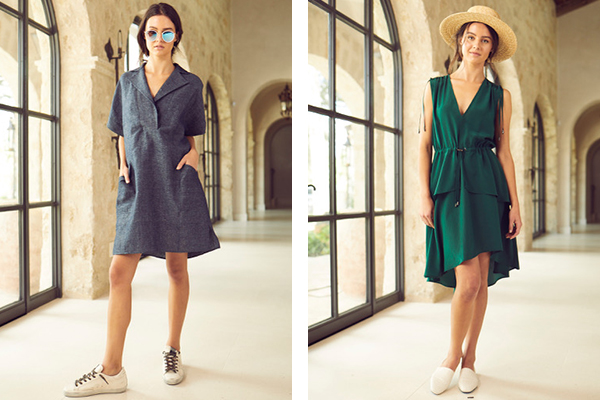 MRG:  Who do you feel to be your target audience?
PC:     The Inclan customer is……a relaxed, confident woman who loves to mix High and low fashion and who gravitates more towards classic style over trends.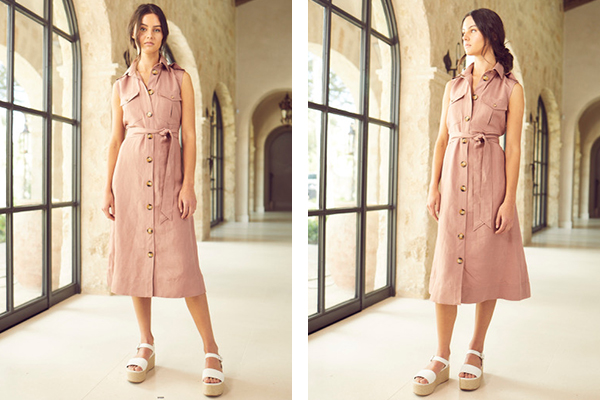 MRG:  Where is everything produced and how many collections a year do you produce?
PC:      Inclan is solely made in Houston and the majority is made in house in our studio in Midtown. We produce (4) collections a year: Spring, PreFall, Fall and Holiday.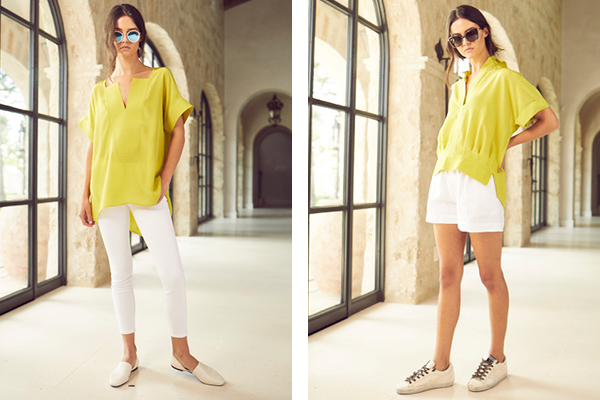 MRG:  Please tell us what was your inspiration for the Spring Preview Collection that you will have at Cotton Club?
PC:      We call Spring 2019, "European Safari". Understated antiquity mixed with the utility of safari wear.