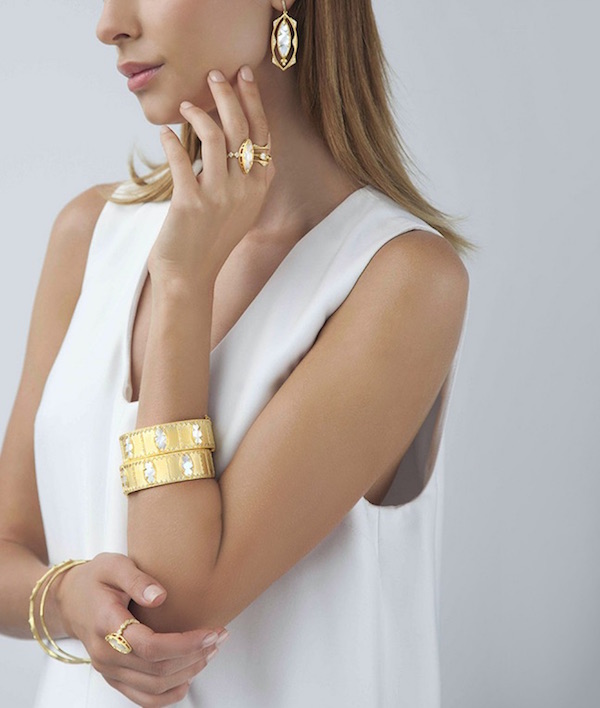 I'm not sure how it goes in your household, but when I wake up in the morning, the last thing I want to do is struggle with figuring out what to wear, and this doesn't only apply to clothing, but jewelry and accessories, as well. When it comes to my day to day jewelry, I veer towards effortless and modern, with a slight edge. So, you can imagine my excitement when I learned about Freida Rothman because her designs are just that.
Freida Rothman Jewelry launched in 2010 as a collection of distinctive, sleek, and effortless jewelry. She was raised in the jewelry industry and has truly loved it ever since she was little. I immediately gravitated towards the bangles, in particular, as I love how they can all be mixed and matched and worn together and stacked high. Don't get me wrong, though. I also completely adored the earrings, necklaces, and rings!
Keep scrolling to look at some of these stunning pieces. You can purchase Freida Rothman at Events here in Houston and online.