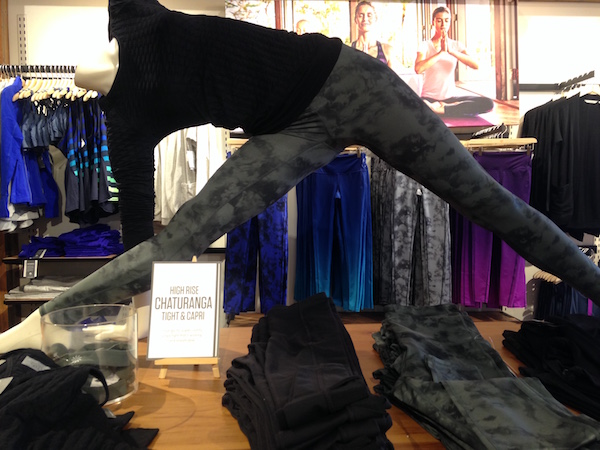 We are two weeks into January I can already see the influx of new faces at our Lifetime Gym in City Centre. I myself have been trying different classes such as spinning and insanity just to shake things up. Speaking of shakes this is how I've been starting my mornings… anyone else partaking in dry January raise your unimpressed, craving-a-glass-of-bubbles hands?! The best thing about January is the fact you have the say on how your year is going to begin. This is why it's so important to make realistic goals that you can stick to whether it is fitness, health or career focused. Set your intentions for the year ahead!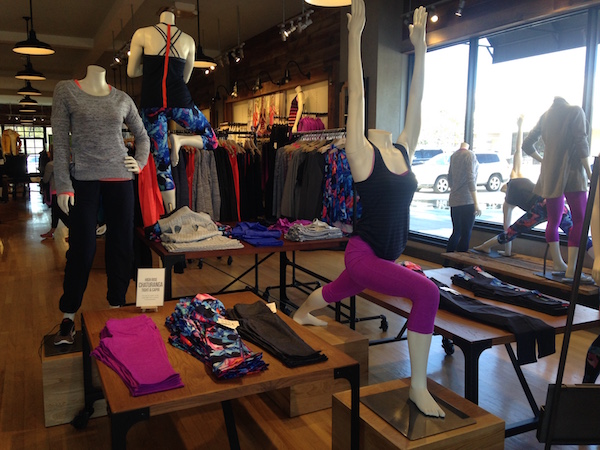 One of my goals was to become more flexible and toned (I can't even touch my toes, that's how bad my flexibility is) Yoga is great for this but I can't motivate myself to get up in the morning and do some yoga moves to supple up my body for the day. However, after being invited over to one of my favorite fitness clothing shops Athleta on Saturday morning, I may have found exercises I can do from the luxury of my own apartment.  Athleta, over at City Centre, host a range of different fitness classes in the comfort of their store occasionally.  Such a great idea, especially if you would like to try something new.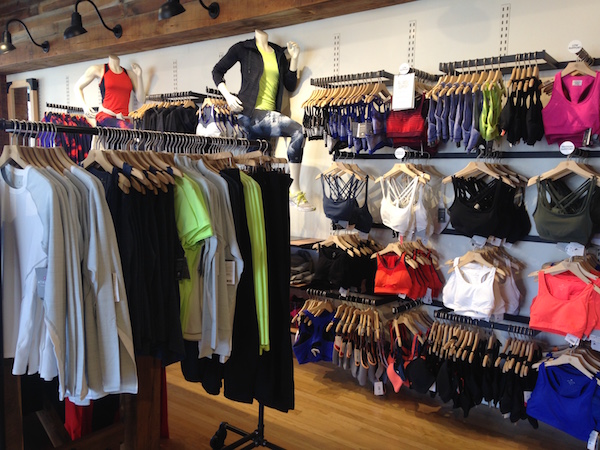 Firstly, Athleta chosen host this month was Pam Owens. Pam has more than twenty-three years of fitness experience with a specialization in golf-specific fitness training since 2007.  Pam owns Pam Owens Fitness, is a personal trainer, a nutritional coach and is Fitness Director for Royal Oaks Country Club. Is there anything this woman cannot do? Plus she was absolutely lovely to meet. The most non-intimidating PT I have met who was extremely knowledgeable within her field.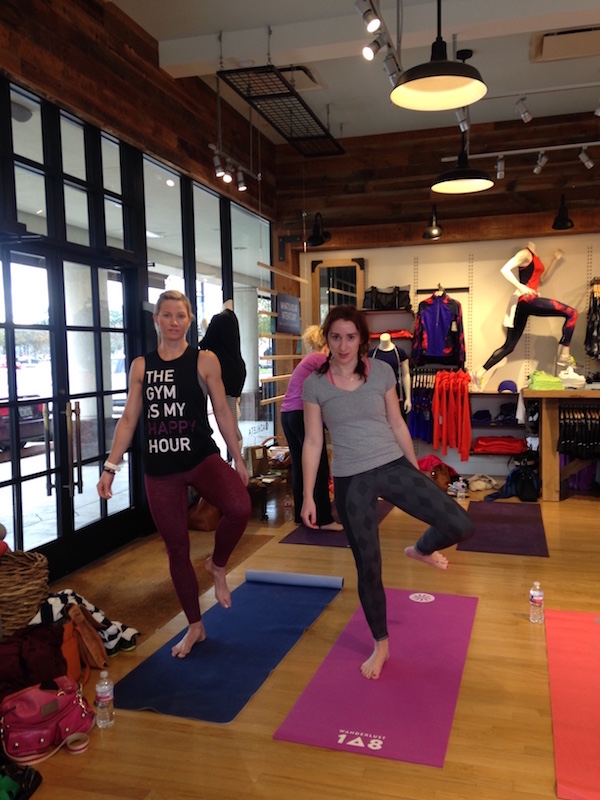 So what is C.A.R.s?
This stands for 'Controlled Articular Rotations' which is the using end range movement for maintaining and strengthening joint capacity. As some very enthuastic client yelled out in the class on Saturday it will allow you to be amazing and show off your flexibility to all your friends when you play twister!
Here is Pam's daily routine I will be following, excitingly to allow my body to improve. She recommended that these exercises are carried out ideally when you first get up, but definitely before a work out.
This has been taken from Pam's instructions for the Daily Routine:
Brace and contract whole body then take deep breaths. Begin movement isolating the targeted joint from the rest of your body. Contract the joint with 25% force as if moving through thick mud, applying pressure. Move as slowly as you possibly can, pushing into the end range of motion throughout the whole movement 2-3 times in both directions. She did highlight that if you have a particularly weaker area to focus on that initially, and then go back to it. This should build up strength and mobility to make sides even.
Here are examples of some exercises to try. We started from the neck and worked out way down to the toes on our feet (I never realized you could teach your toes to spread out! Pam should be in the toe Olympics!)
As Pam informed the group it is never too late to start these exercises. These can do nothing but improve your mobility. When you think about it, it all makes sense. Us humans are designed for movement, walking and running around, jumping and sitting. If we are not using our mobility we lose it, become stiffer. Your muscles forget the purpose they once had. I usually spend my day sitting at my desk unless I'm out on client meetings. That's nearly 6-7 hours straight sitting down looking at a computer screen. Then I wonder to myself why I still can't touch my toes and it's because I never focus on these important areas.
So now we can breathe in and let it out. I felt so relaxed, so ready to take on the world and my body felt supple. Usually this exercise should only take around 15 minutes for full body, but we ran through it in detail.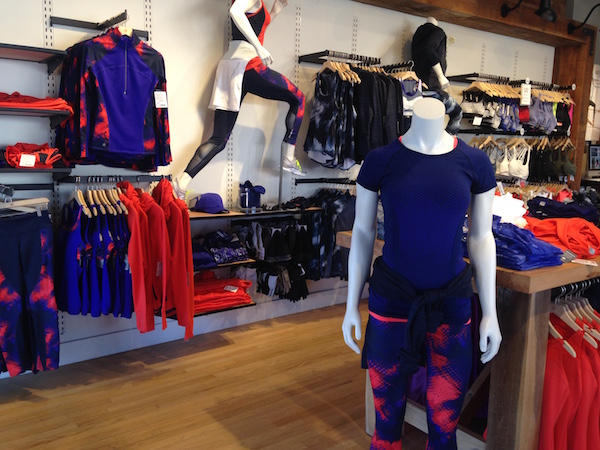 My fitness partner and I took time to check out the new gorgeous arrivals in store and may have purchased a couple of cheeky much needed new gym attire.  Once all the excitement of the class was over I had the opportunity to look round their shop floor at new merchandise. They are very much bringing spring in with gorgeous bright patterns, vibrant floras and colour blocking pieces. My favorite is their burnt orange spring dress and camouflage khaki leggings. I always love the feel of Athleta clothing, made with such quality. Derek Lam has returned for another season collaboration concentrating on blues, navy and black combinations.
We also wrote down our year 2016 intentions, took a picture of ourselves and stuck this to their shop window… I have no excuse now!!! I had a lot of fun, and definitely will be doing my C.A.R.s daily! Hope you will join me too!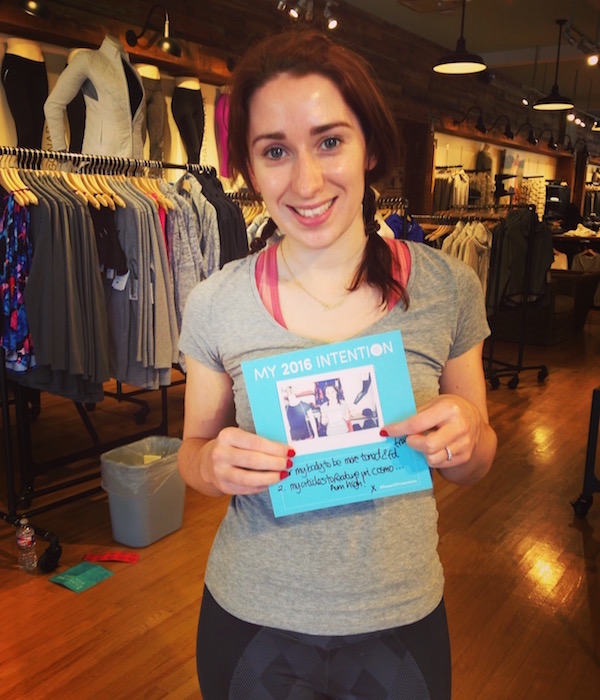 If you would like more information on Pam please have a look at her website www.pamowensfitness.com. 
To stay in the know on the great athleisure apparel and any upcoming fitness events/classes, please click on to www.athleta.com , a Gap company.