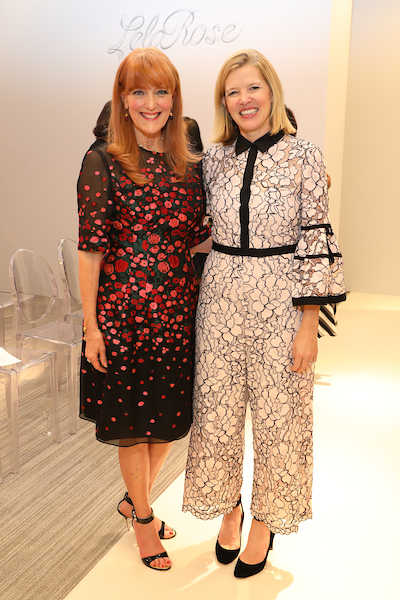 Recipe for Success founder, Gracie Cavnar and designer Lela Rose at the 10th Annual Dress for Dinner Kick-off event for 2018, presented by Neiman Marcus
 A day when one of our city's fave designers, Lela Rose, a native Texas gal from Dallas, who is a little bit Texas and a little bit New York,  comes to town is always special.  For me this past week, I was able to spend pretty much of my day with her and it was a delight!  I must say that for purposes of this overview of my day, I am sharing my account of that day in reverse, focusing on the evening event first which with Neiman Marcus' support for R4S and treat for their customers, was the main reason she was visiting our town.
First of all, she was here for Recipe for Success and their 10th Annual Dress for Dinner event that evening,  in which founder, Gracie Cavnar, had picked Lela for two reasons….one, Gracie is a fan of her wonderful dresses, wears them a lot and has quite a collection. Secondly, who would be a better match-up for this event than Lela Rose, a designer who has long believed that fashion and food go together and has made that a key part of everything she does. Her NYFW shows have always included some element of food. In most recent seasons she has taken her shows to the streets of NYC where she has hosted a big party in the park, Washington Square Park,  complete with a "Haute Dog" cart. aSDhe most recently hosted an 'influencer' party in her stunning Tribeca home where everything included in her dinner from the napkins to the menu theme and cocktails all worked back to the Fall 2018 collection that she was showing.  As a treat that you will thoroughly enjoy and pick up quite a few ideas, you should pick up her book, Pret-a-Party: Great Ideas for Good Times and Creative Entertaining, available on Amazon by clicking here.
After a Question & Answer session with Houston Chronicle fashion writer, Joy Sewing, Lela Rose presented her fashion runway show featuring her Resort and Spring 2018 collections. To see her complete collection for Neiman Marcus, click here  There are a few of my favorite pieces here but there is quite a large collection in store and online at Neiman's.
Over $30,000 for the R4S Foundation was raised for this evening.  Chairing the event was brother-sis duo, Jeff Shell and Ally Shell-van Koolwijk, of the Shell's Neal Hamil Agency. Both are passionate supporters of Recipe For Success' mission of improving the lives of children through better nutrition.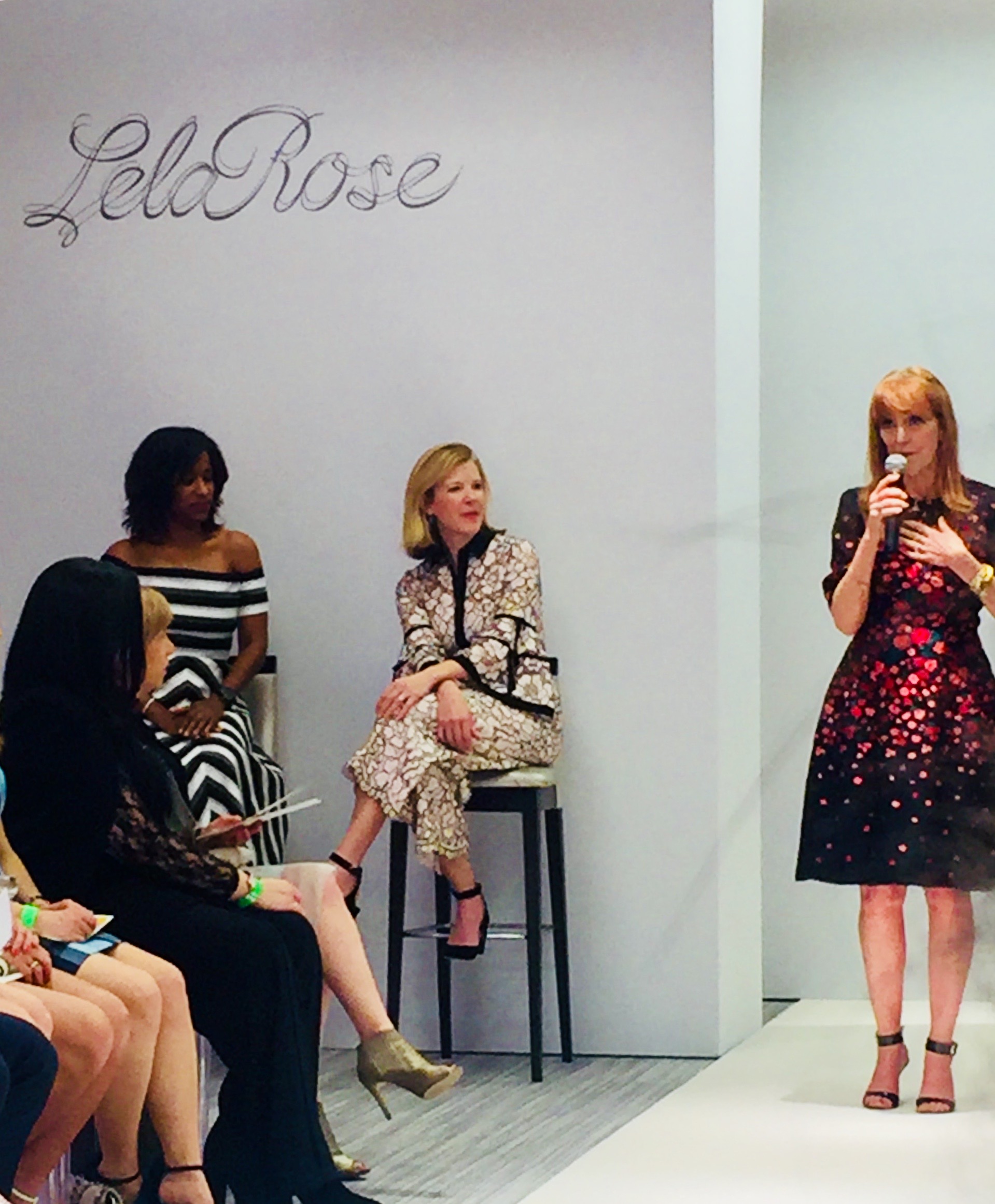 Joy Sewing, Lela Rose, Gracie Cavnar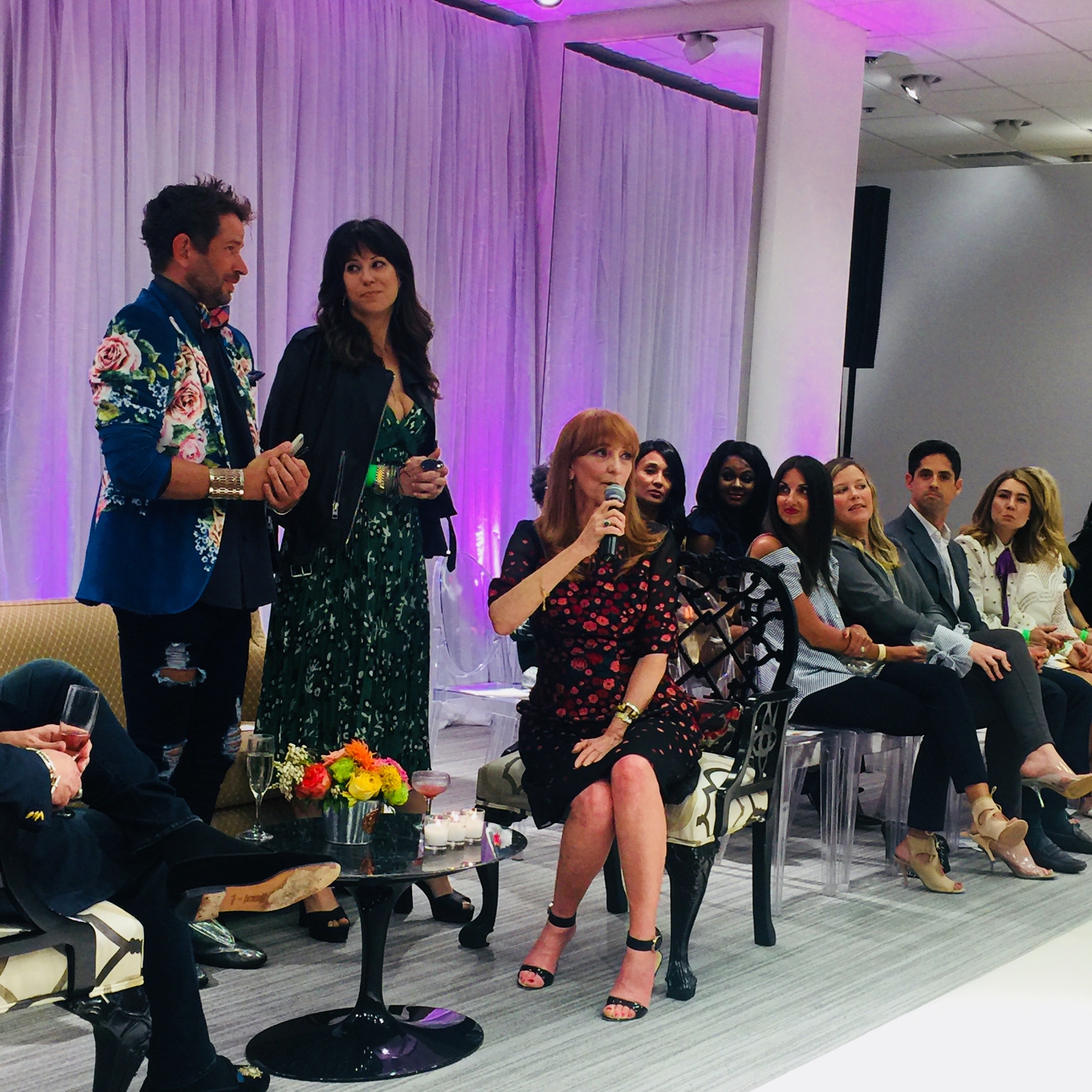 Co-chairs Jeff Shell, Ally Shell-van Koolwijk and Gracie Cavnar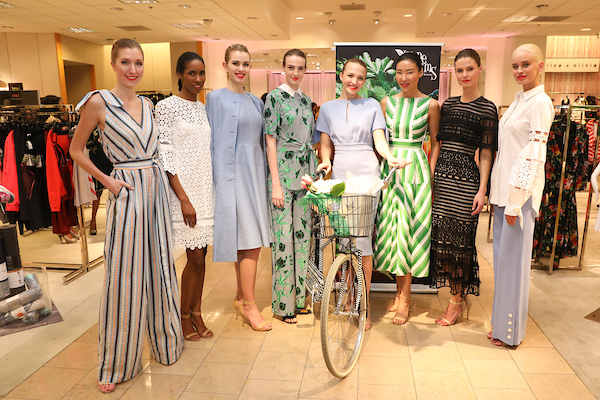 The evening progressed from cocktails featuring the bespoke cocktail – Lela's Rose and lite bites created by Ryan Bouillet and his culinary team at A Fare Extraordinaire, whose owners, Rachael and Jason Volz provided all of the food for the evening.  After the runway show, VIP guests were escorted into Mariposa, Neiman Marcus' elegant restaurant. Tables there were decorated with vegetables harvested earlier in the day at Hope Farms, Recipe for Success' seven acre fam and training center  in South-Central Houston.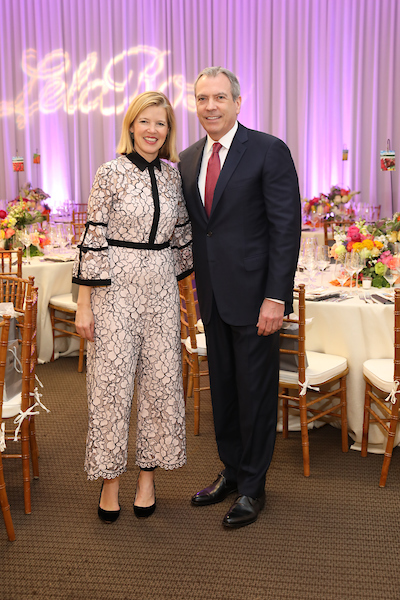 Designer Lela Rose and Neiman Marcus Galleria Store Manager, Bob Devlin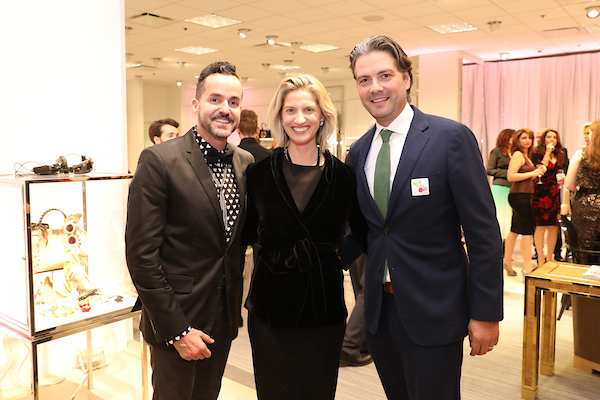 Fritz Lucio McDonald, Chris Goins, Martijn van Koolwijk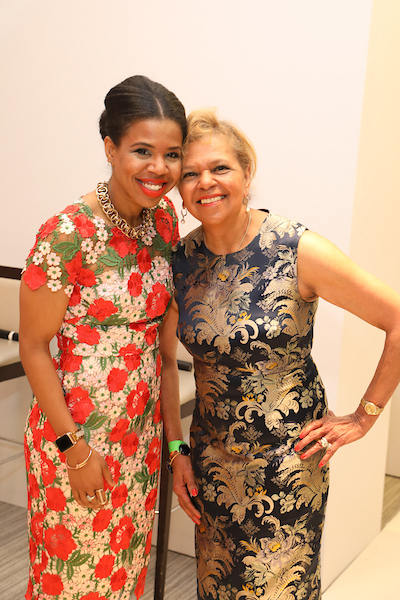 Mother-and-daughter dynamic duo, Claire Cormier Thielke and Dr. Yvonne Cormier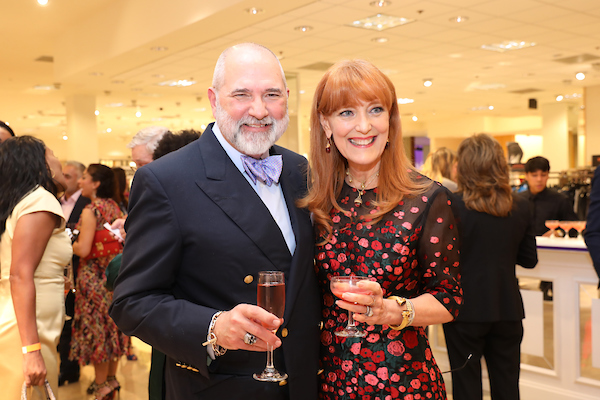 Bob and Gracie Cavnar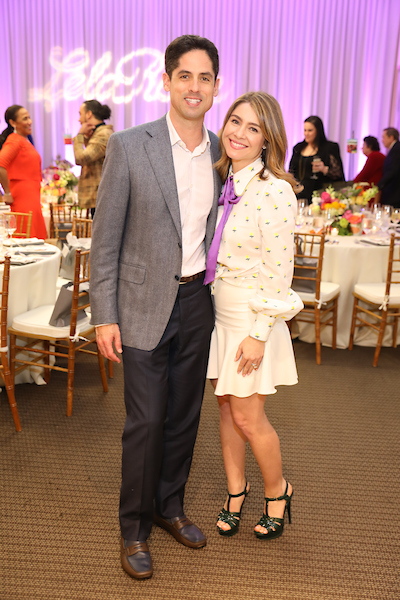 Jason and Rachael Volz, owners A Fare Extraordinaire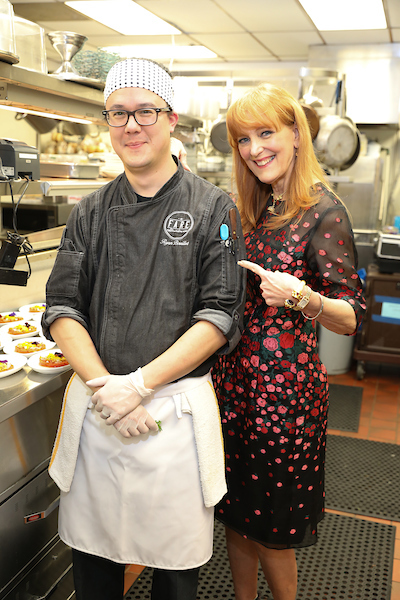 Gracie Cavnar with Chef Ryan Bouillet, A Fare Extraordinaire
The earlier part of the day:  For me, as luck would have it and thanks to the inclusive-spirit of Stacey Swift at Neiman's and Gracie Cavnar at Recipe for Success, I was able to spend some extra time with Lela when she was recently in town for her afternoon trunk show appearance for NM and her runway fashion show for R4S that evening.  I started my day by joining Lela and her team for a lovely luncheon at Neiman's for many of Lela's best customers, where she addressed the group over lunch with great stories of the conceptualization of her collection…..just how it all came to be with very much a Behind the Scenes feel to her commentary.  All the while we were able to get a detailed description of each of the ensembles presented by the creator herself, from fabric choices to color direction to the fine detailing of each garment.  She spoke of her love of being a Texan and for Texan women, that she finds so inspirational. She loves that they love to dress, like a lot of color (black is rarely in her collections, but chooses lots of  greens, yellows, hot pinks, reds and navy) and have great energy and attitude. She said specifically that she loves to dress, she wears no sweatpants outside of her home and her pre-teen daughter doesn't own jeans….it's in their DNA to look good and well put together at all times.
Below are some highlights  of the Resort and Spring 2018 Lela Rose collection as we viewed them over lunch…..
 THE END…….WHAT A DAY!!!
photos courtesy of Priscilla Dickson Photography and MyRedGlasses