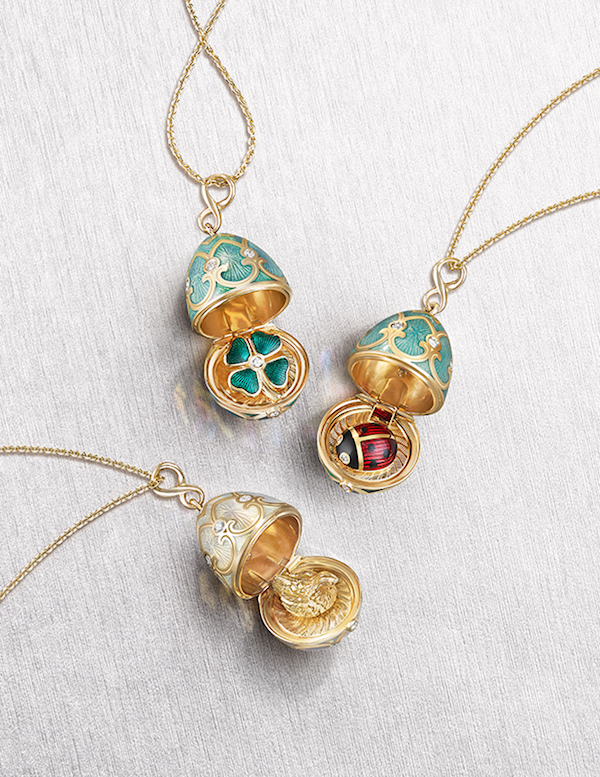 Fabergé, known to many collectors for its iconic artist jewellry collection, has launched its first retail boutique in Texas and in America at our Houston Galleria
I was privileged to be in a small group of local media and influencers to view the collection of Faberge iconic artist jewellery as it launched its first entree into Texas and in America at our Houston Galleria recently. There to greet us and provide an informative discussion on this iconic brand and it's plans for Texas and its worldwide expansion was Faberge Global Retail Director, Meredeth Moss;  Curatorial Director Dr. Archduke Geza von Habsburg and Houston Store Director, Michael McClure. The store is an exquisite showcase for this brand that features an 'Egg Bar', demonstrating Faberge's contemporary interpretation of its long-standing history with exquisite egg objects. Color is plentiful, in both the enamel and fine colored gemstone and precious diamond collections. Also available are a sampling of their prestigious and award-winning time pieces.
About Fabergé: Founded in 1842 and highly recognized for its legendary series of lavish imperial Easter Eggs. Peter Carl Faberge was once the official goldsmith of to the Russian Imperial Court. The Fabergé boutique will feature distinctive designs that illustrate the story of its illustrious heritage.
Why Houston: Houston was chosen as the launch city due primarily to our city's rich history of this iconic brand as illustrated at our Museum of Natural Science, which hosts one of the world's largest collections of Fabergé by a private collector here in our city. "The opening of the new store will further allow Houston to become a prime destination for those wishing to discover Fabergé, past and present," says Global Retail Director, Meredith Moss.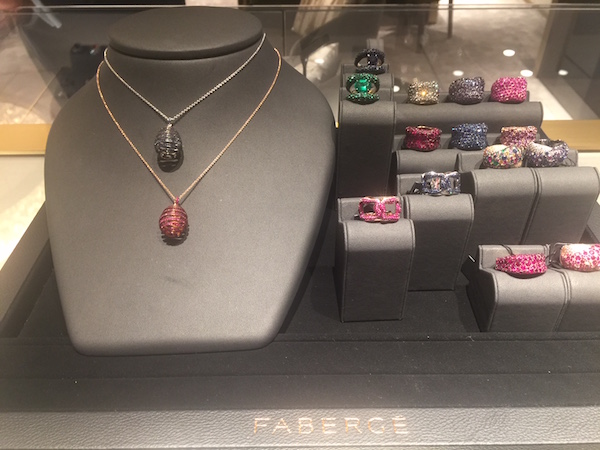 Colors abound in their many collections as shown above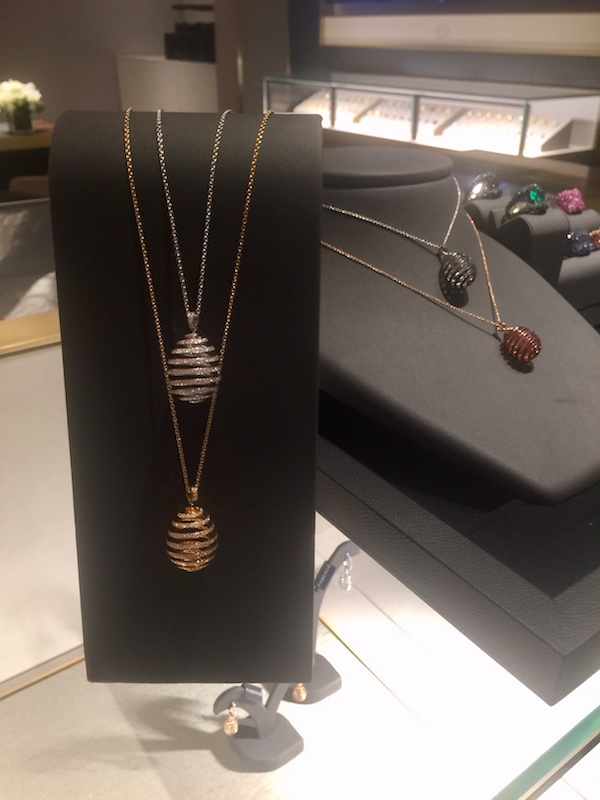 My favorite pieces were the egg-shapes as presented in diamonds above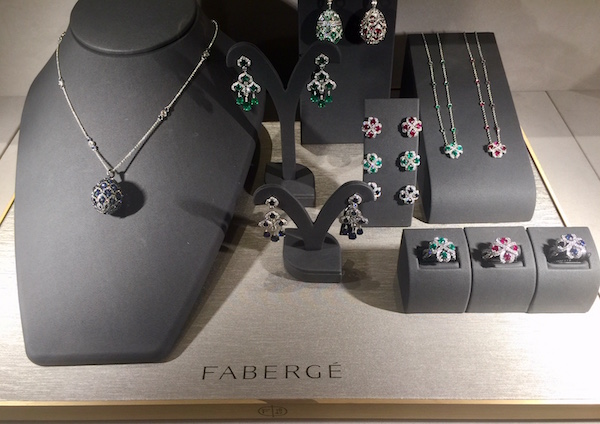 Exquisite colored gemstone classics….rubies, emeralds and sapphires 
A Texas exclusive featuring Faberge's 'unexpected surprises' in this piece sure to be a favorite here just for us!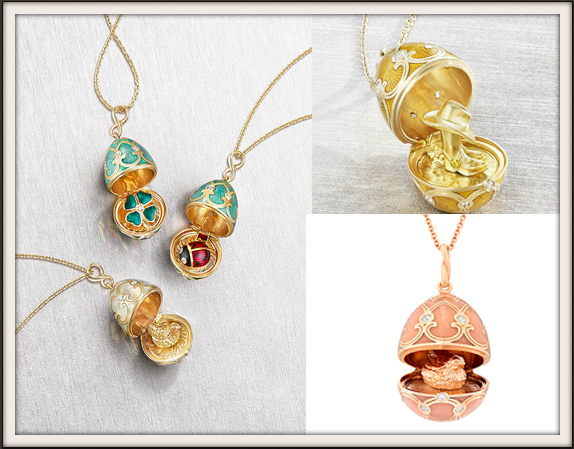 Heritage Collection draws inspiration from Faberge's original jeweled masterpieces, capturing their refinement, cultural richness and technical perfection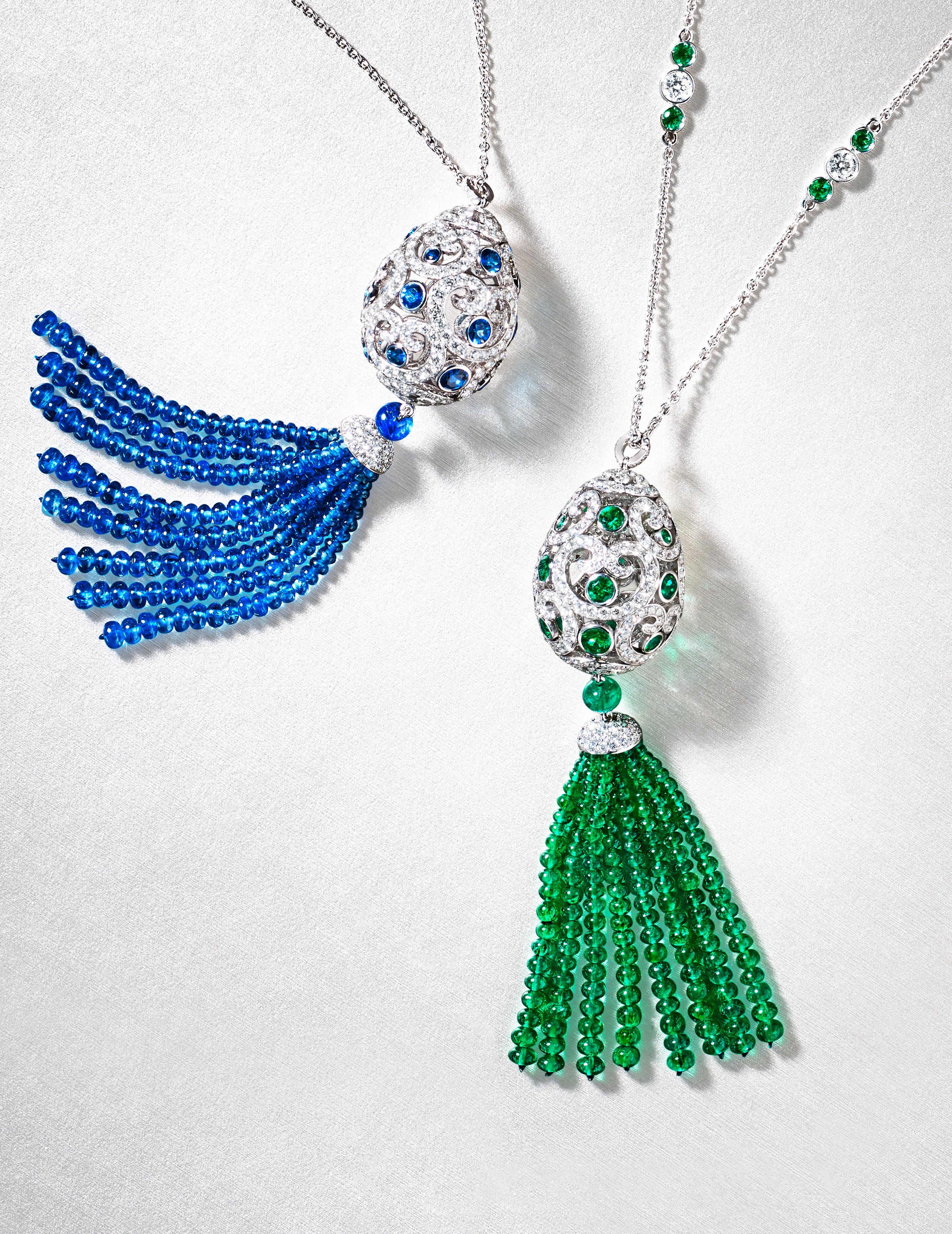 Colored gemstones were very much a favorite of mine
Faberge's playful interpretation of popular stackable bracelets
Faberge award winning timepieces for her and for him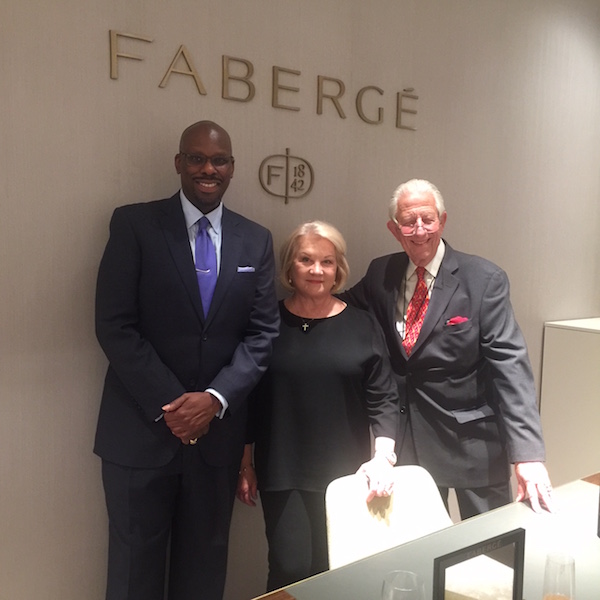 The Fabergé team: Michael McClure, Store Director; Meredeth Moss, Global Retail Director and Fabergé Curatorial Director, Dr. Archduke Geza von Habsburg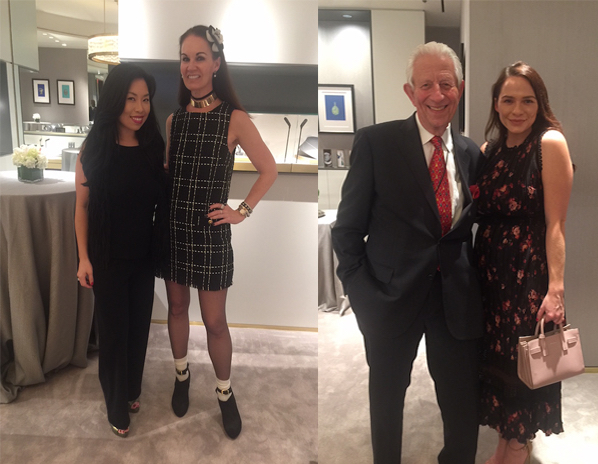 Becky Hollands, Beth Muecke; Dr. Archduke Geza von Habsburg and Hannah Swigard