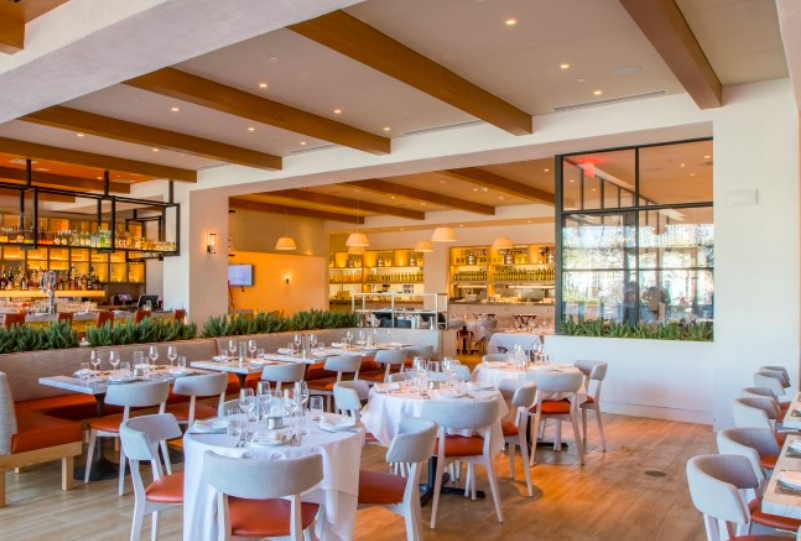 Fig & Olive Restaurant brings the spirit of the French Riviera to the Galleria; now open in the curved Phillip Johnson-designed facade which was once Saks Fifth Avenue.
Hello all! This is Vicheka here! In case you haven't heard, Fig & Olive, has officially branched into Houston. For those who might not be familiar, Fig & Olive has eight locations beginning in New York to Chicago to Los Angeles, and more! Known for using authentic Mediterranean ingredients and their aesthetically pleasing interior decor, synonymous with the coastal regions of France, Spain and Italy.  One of the many great things about going to Fig & Olive is that it's not just a restaurant but a dining experience. From the moment you walk in to the moment you leave. Guests are greeted by the delicate aroma of rosemary, an interior bathed in natural light and an abundance of olive oil, which plays a key role in Fig & Olive's culinary experience.
As stated on their website "Our story begins in Provence where fig and olive trees are a symbol of peace and prosperity. Located between the Alps and the Mediterranean Sea, Provence has always been a crossroads of people, cultures and flavors. Inspired by such abundance and diversity, we founded FIG & OLIVE to pay tribute not only to the French region, but also to the Mediterranean gastronomic heritage."
Located in the Galleria, Fig & Olive, occupies a 7,000 square foot space that includes a 24 seat bar, 160-seat dining room, two private dining rooms, and a 40-seat al fresco terrace. Executive Chef Thomas Laczynski is "leading the culinary team and collaborating with the brand's Executive Chef Timothy Hughes".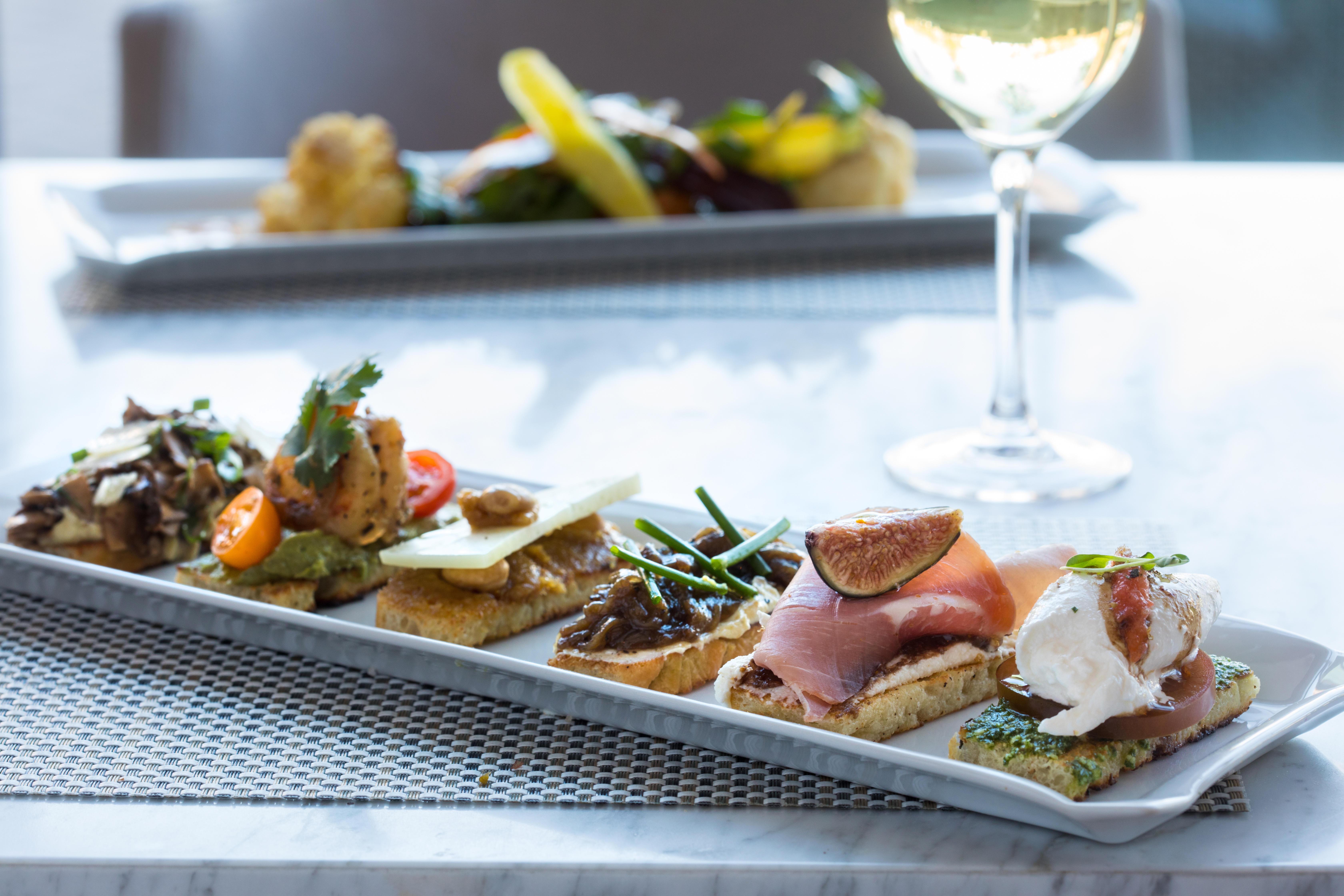 (Pictured above: Signature Crostini)
When I first walked in, I noticed the ample amounts of natural sunlight as well as when I was led closer to my table, to a cute little nook that showcases their own cookbooks.
Next, I noticed the variety of options on the menu, whether you want seafood or salad or steak, you got it….some of our favorites were the Short Ribs (signature dish), Paella, an unusual but divine addition to a menu as well as some staples that were done to perfection such as the lamb chops and risotto.  Something else to note is the variety of "sauce" options.  The foccaccia came with two different types of olive oil and a balsamic, and the steak came with three different sauces. As someone who loves to dip my food in different flavors, I really enjoyed this.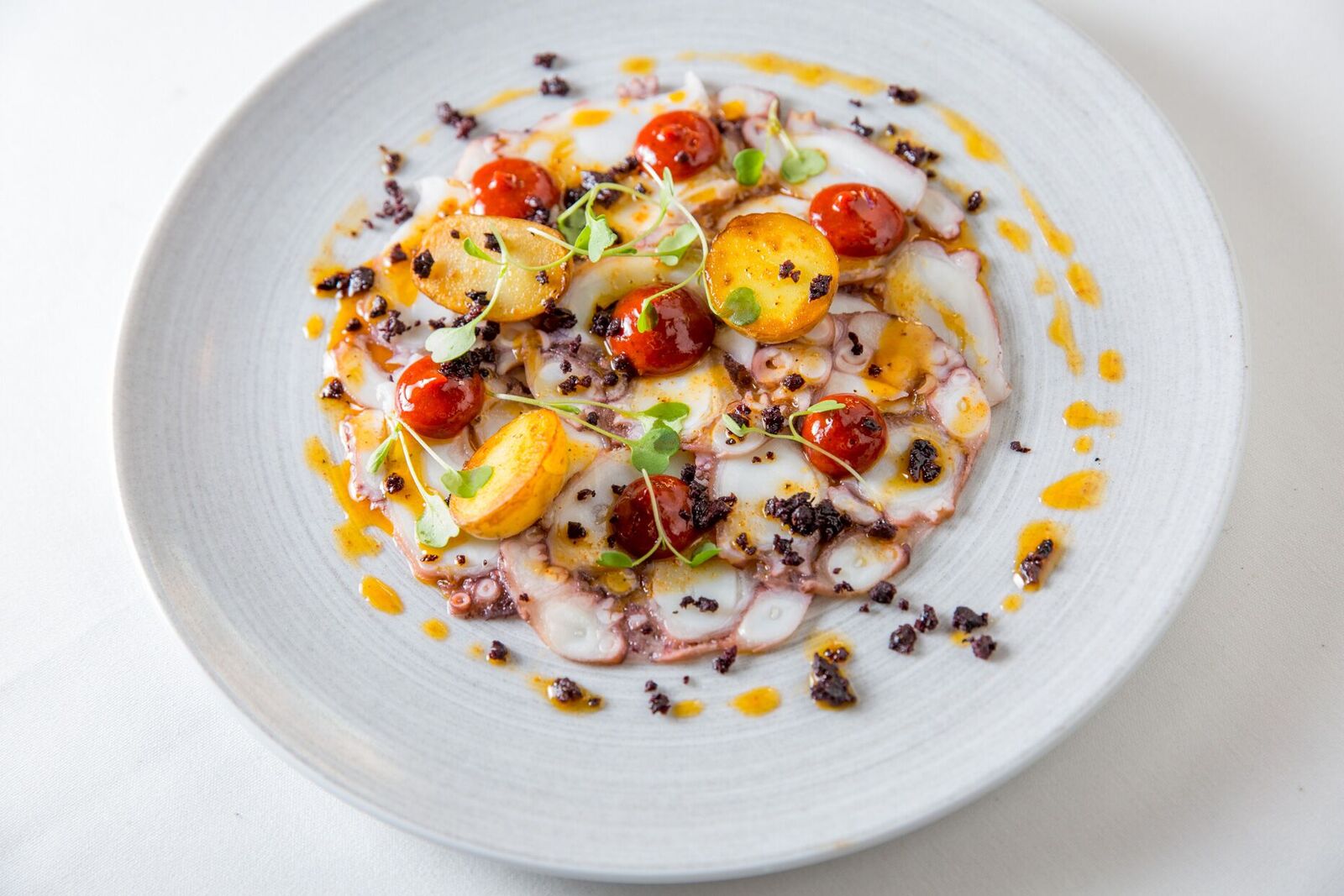 (Pictured above: Octopus Carpaccio)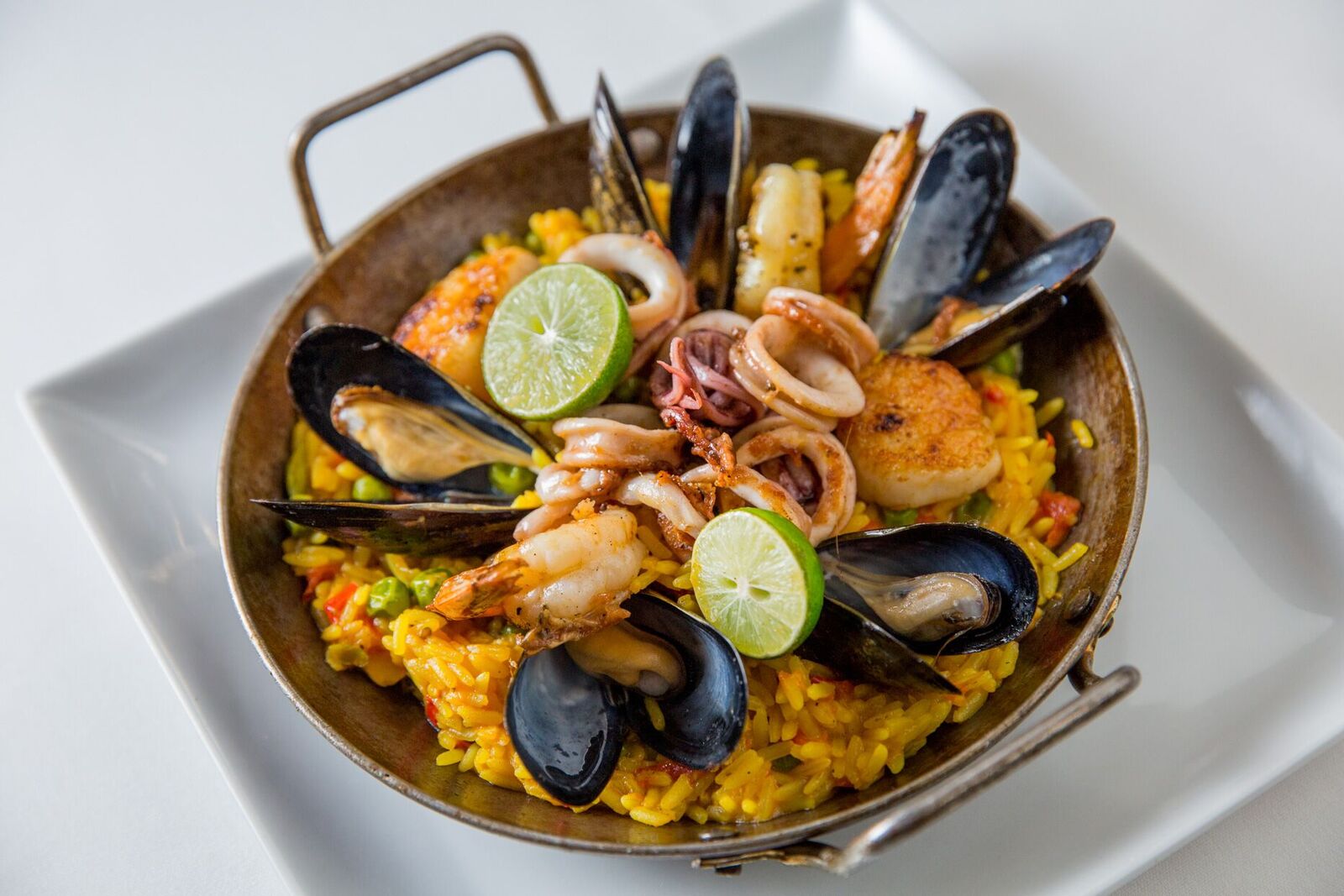 (Pictured above: Paella de Mar)
For dinner, I orderd a Moulin Rouge, Chef's Selection Crostini, and Steak Frites.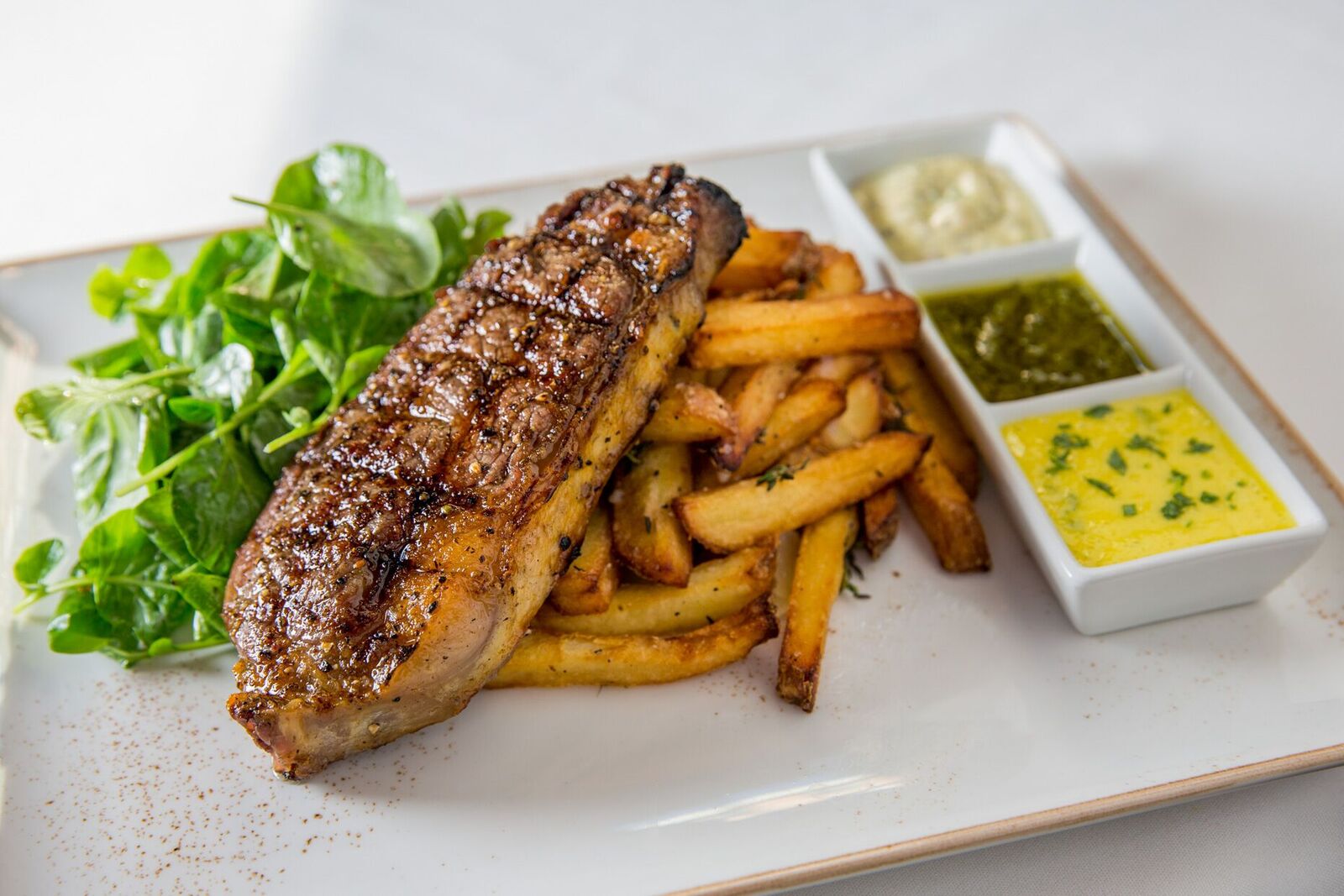 (Pictured above: Steak Frites)
The Moulin Rouge Cocktail was tasty and strong, the Crostini,a house specialty, were amazing. I could have just had that for dinner and be happy!  The Steak was seasoned and cooked well.
I can't wait to come back with a group of my girlfriends for Happy Hour or for a Sunday Brunch!
(Photo Courtesy of  Shannon O'Hara)