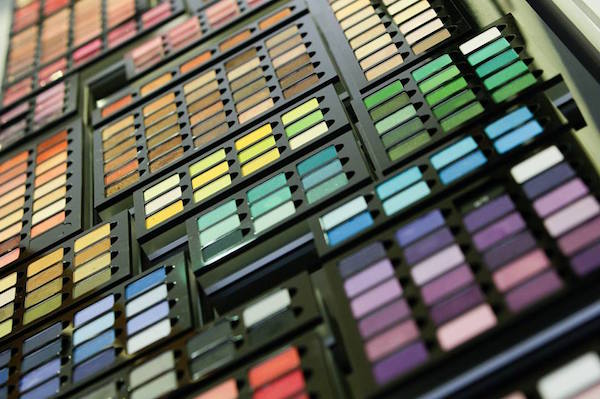 My Red Glasses has been on a beauty wave as of late…..so many new things happening in that world to chat about.  It continues this week as our contributor, Francene,  from across the pond, has found even more new make-up lines through her connections there to tell us about.
From Francene: A couple of years ago I decided to take an 8 week makeup course back in the U.K. in order for me to understand the makeup process better, take more risks and for the end result, after hours of applying before a special occasion, my makeup would look above average.
Since this course I have been very loyal to particular brands but only with certain products from each, such as M.A.C – I'm obsessed with their lipsticks, especially their nude shades (which I have worn since my wedding day) and their mineral concealer. Dior air spray foundation – it feels so light but has the best coverage I've ever experienced with a foundation, and trust me I've tried a lot! L'Oreal eyebrow pencil – eyebrows shape your face. If you have great eyebrows you don't need anything else! I could literally rattle off all my favorites, which are currently sitting in my makeup kit ready for my next night out.
Like skincare, I like to change it up with my makeup and test new products. In the UK I used to subscribe to GlossyBox which was a little box of heaven I was sent once a month with 5 products for me to test. Most of these items were unknown brands of skincare and makeup. I believe in America the equivalent would be Birchbox and Ipsy Bag – which I have literally just signed up for – can't go wrong with a little box of treats delivered to my door once a month!
I have picked out a couple of up and coming brands of makeup which MRG have given the seal of approval. Already I have purchased literally everything from Iconic London (had to give you lovely readers the exclusive new brand, which has just launched in the UK and delivers to the US!) If you use a particular unknown brand please feel free to leave a comment and make it known to our MRG readers as well as me! Is it possible trying new make-up brands could be a hobby?!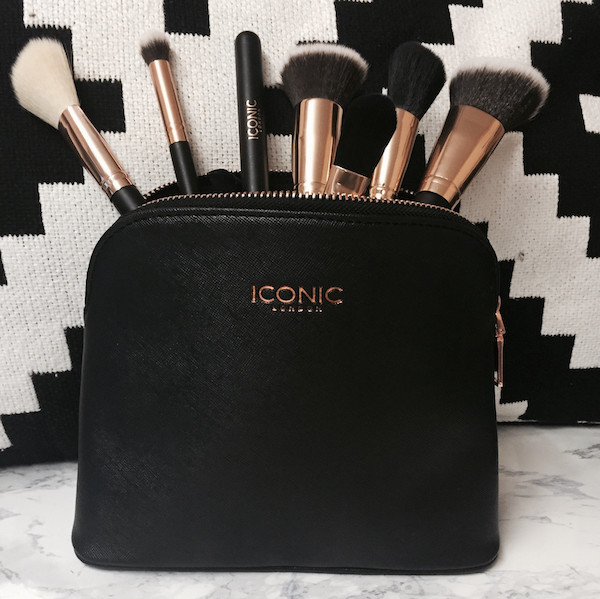 Iconic London 
Okay, I'm going to breathe before I start writing about this brand! Iconic London, founded by Jade Elliot who is from Essex (close to London) last year. This new brand is taking the UK by storm thanks to all of her celebrity pals! She is a makeup artist and stylist for some of the hottest UK celebs – fantastic platform to start a luxury brand plus she shares the best beauty and makeup tips I've been absorbing like a sponge.
I am eagerly awaiting for the cream contour colour palette to arrive here, along with the brushes, lip gloss.. yup I literally got very excited and bought nearly everything. Contouring is huge right now, along with strobing.  Iconic London has designed cream and powder palettes (I would always recommend cream especially after trying out powder) to help you accentuate your beautiful features. Another great product is their brand new strobing stick, perfect for highlighting and illuminating your face.
Iconic London has created the Evo brush which is way more than just a brush! They have synthetic fibres which help blend cream and powder into the skin. The way they are designed fit into your palm to help improve your application and comfort.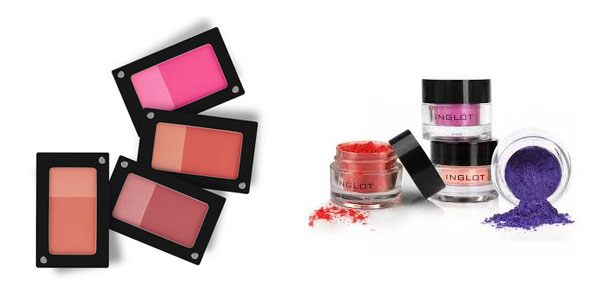 Inglot
You may have seen the Inglot counters in airports or some malls already internationally, but maybe not so much over here in the states. The brand has been around for 25 years. Before I moved over to H-Town, my local city had just opened up an Inglot shop so I'm a big fan. Enter these stores only if you are colour brave and ambitious with colour. I'm pretty timid and frigid when it comes to colour. The most daring I will usually go is greens lightly around my eyes but I stick to either smokey eyes or browns. This super cool cosmetics line is all about bright, beautiful striking colours in every colour imaginable.  For people scared like me, they also have a great naturals and nude collection.
One of the best qualities of this brand is you can buy all the eye shadows individually so you can build your own palette. For me this means you are not stuck with colours you are never ever going to use and they just go to waste. For more information head to InglotCosmetics.com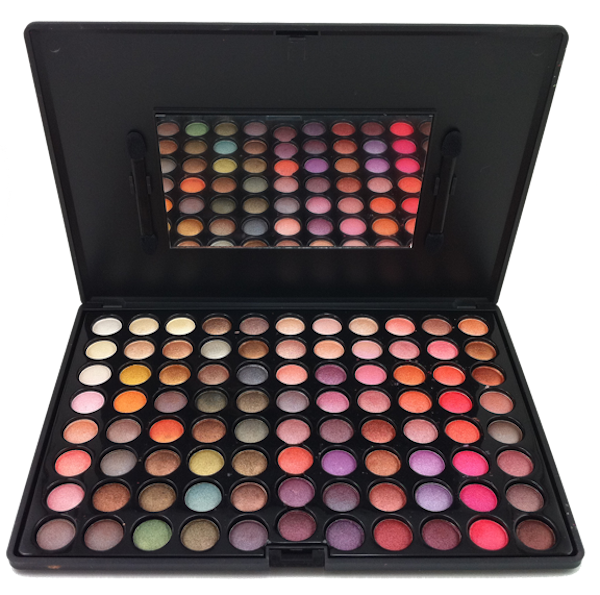 Naked Cosmetics
Another fabulous brand is Naked Cosmetics. If you are a big fan of mixing and matching your makeup then you will be a big fan of this mineral (huge fan of mineral) based makeup. This gives you a beautiful individual look. Basically you use these pigments as eyeshadow, eyeliner, nail polish or lipstick just by mixing products. The mixing mediums make the loose powder magically turn into everything in your makeup bag, which is a great use of money.
Naked Cosmetics is a US company headquartered out of Florida.  You can find this useful makeup collection at NakedCosmetics.net.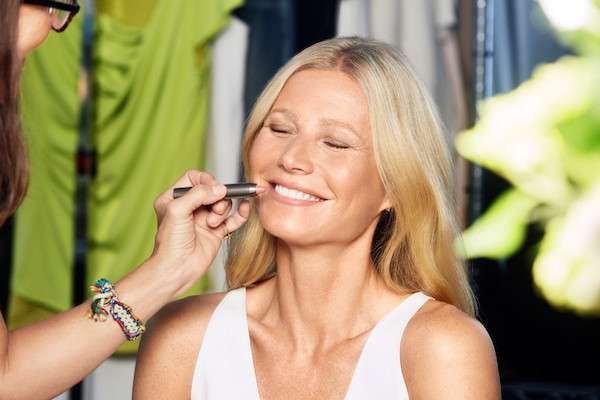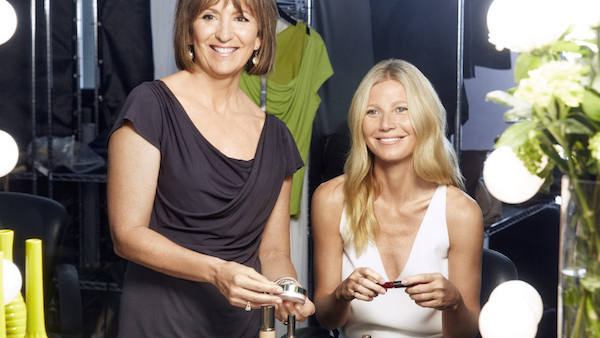 Juice Beauty
I have seen Juice Beauty in absolutely every magazine this month, maybe one of the reasons could be that their Creative Director is Goop's Gwyneth Paltrow. They have just launched a new organic Phyto-Pigment makeup line which we are very excited about. Juice Beauty has everything from illuminating primer, to eye pencils to lip crayon and liquid lip cream!
For these winter months there is a fabulous lip colour called 'Merlot' which is very current and would look great against a simple black dress or khaki colour outfit. The other product which will be very hot is their lip gloss in Naked and Bikini.
Juice Beauty is chic, cool and certified organic products. The collection has a total of 78 pieces. Knowing how naturally beautiful Gwynie is I'm more than happy to go and buy everything in this collection if it means my skin will look even a tiny bit remotely like hers! But with all the products being natural, including the mascaras (which we all know is usually the most toxic product out of makeup) makes us give this makeup line our thumbs up!
I hope you will check these out brands on their respective sites and it will tell you where and how you can purchase them and give them a try.  I did and they totally suited my fancy  very well…..lovin' them!