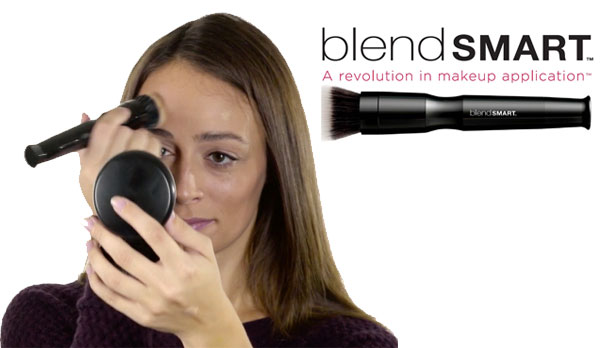 Launched in April 2015 through a worldwide home shopping network, QVC, by local entrepreneur,  blendSMART is a first of its kind automated rotating makeup brush system that is preparing for a national e-commerce rollout with Sephora ONLINE.
WHAT IS BLENDSMART?
I think it's fair to say that the beauty industry is going through many innovative changes these days….'business is just not as usual' anymore and they are leading the way in listening to their customers/influencers on what they need and what they are willing to try.  Fast to embrace technology, the Skincare industry was quick to recognize that their customers not only wanted products, but tools as well that will help them keep their skin looking healthy and younger.  Hence the first product that everyone knows about and I for one, use daily, is the Clarisonic, which used with your preferred cleanser promises deep cleaning that aids in maintaining healthier skin.
What you may not know but you can certainly appreciate if you have watched the award-winning movie "JOY", is that if you have an idea, are creative, determined and listen to your customer……it may take a little convincing to the big guns, like QVC, but it can be done.  Well, we had our own story unfolding, right here in Houston, when Steve Machiorlette, along with a woman, Carol Martin, a beauty and cosmetic surgery consultant in Atlanta, collaborated on developing a spinning brush that blends in women's makeup.  We had Clarisonic to get our skin clean but no one had taken that concept into make-up application!?!  Steve Machiorlette took this product, blendSMART to QVC five years ago and was rejected as a product that just looked like it had been made in a garage. (I'm definitely feeling Joy Mangano here, aren't you?!)
Machiorlette, not one to give up easily, spent the next three years and $250,000 of his own money and assembled a team of engineers, product designers and patent attorneys to improve and trademark the brush…….and then it happened, they took it back to QVC in 2014, to the same exact people that had rejected it before but this time they loved it and agreed to carry it.  So, the product launched on QVC last spring 2015 and had racked in up to more than $3 million in retail sales in U.S., Britain, Italy and Germany and was nominated as a 2015 QVC Customer Choice Beauty Award for best beauty innovation.
There's more exciting things coming very soon to this very creative new concept which we will share with you below, but first we want you to take a look at the video below, so that you can see quickly what it's all about.  Trust me, it's so easy and as I have said it will be the easiest thing you do all day but with the best results…..makes your complexion glow as you use less make-up and receive a more natural looking result.
The blendSMART 'HOW TO' VIDEO!
THREE IMPORTANT TIPS ABOUT THE blendSMART BRUSH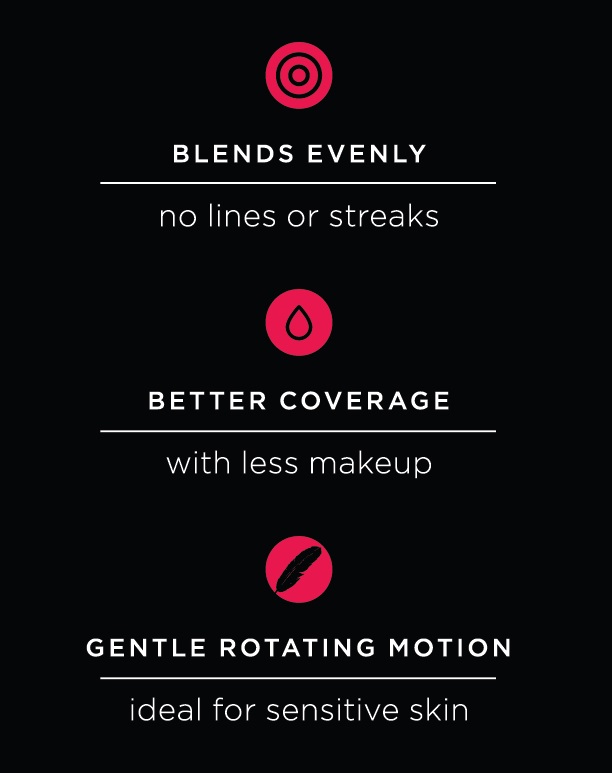 After such a successful run with QVC for blendSMART, it only seemed obvious that the next step would be to the leading cosmetic headquarters of the world, Sephora, that  would be their next hurdle.  What Machiolette found was that "QVC was a great calling card with Sephora, because of its instant validation."
So on March 15th, blendSMART will be available on-line at Sephora.com.  blendSMART appears to be in alignment with Sephora's recent investment in its San Francisco based "Innovation Lab", whose mission is developing and testing new technology for stores and e-commerce.  With this new and enhanced product design from the originally designed home shopping network line, the new blendSMART starter kit will retail for $69.00 and additional blush and powder brush heads can be purchased separately.  For more information please visit Blendsmart.com……you must give it a try!
The blendSMART PRODUCT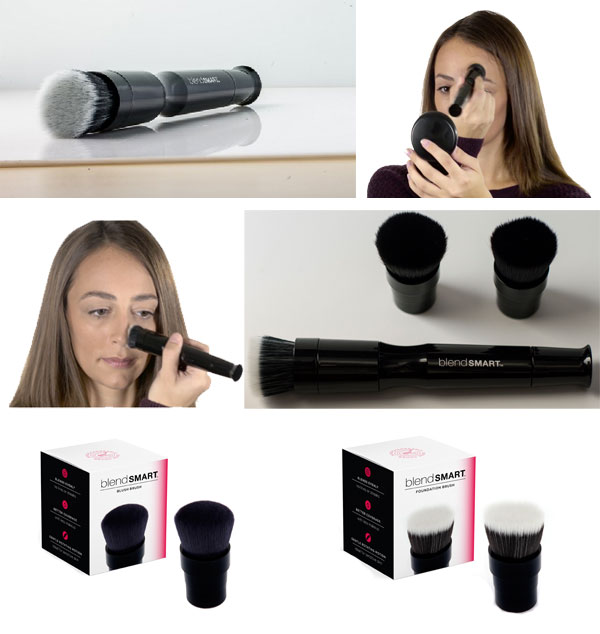 In closing,the blendSMART brush was put to the test of one of our most popular and well-respected make-up artists in the area.  Here is what she had to say about it.  "I have been in the makeup industry for over 15 years and what I am asked again and again is how to achieve natural looking results.  blendSMART's spinning application blends your makeup into the skin and eliminates lines, streaks, and because you use less makeup, you don't get that heavy foundation effect in wrinkles and creases," explains local makeup artist Aubrie Layne.
HOW TO PURCHASE IT…..(click on link below for more details and to purchase)
  *Now, Blendsmart.com
  *After Feb. 11, FACADE at BLVD Place
  *After March 15,  sephora.com