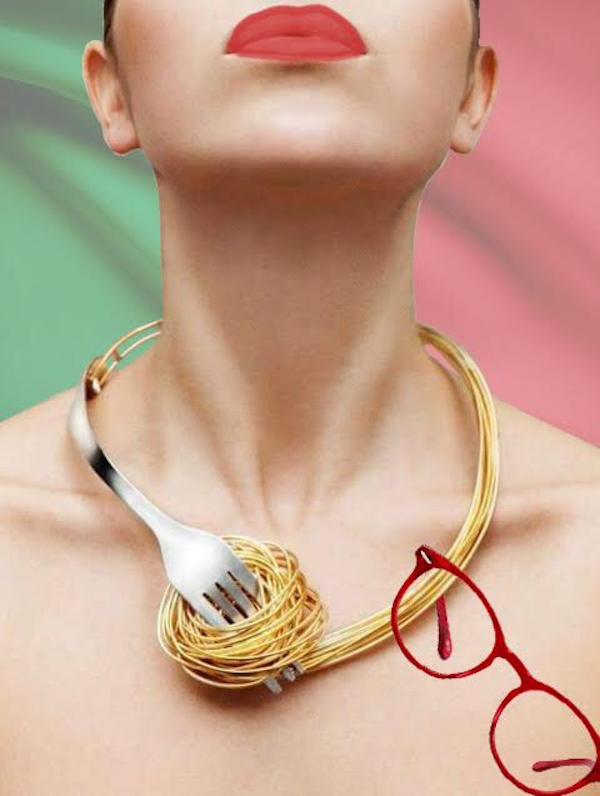 Obviously this is not me…..but a fun photo sent to me by a friend, of this awesome spaghetti necklace that we couldn't wait to Redglass-orize, so we made a few additions to the photo as we get ready to head back across the pond 
It seems like we were just in Tuscany and visiting our amazing home for 10 days, of Florence, Italy, but it was in fact, four months ago and it's time for our second trip of the year with BPP Tours and our newest set of travel friends.
We are heading out this weekend and have our walking shoes ready and our eyes wide open for all of the amazing things that we will  get to see and experience.  From the street scene and the culture of this amazing Renaissance city combined with the shopping of Florence to the beautiful hillsides of Tuscany and amazing wine country….the experience is that of building a lasting memory!  I also must admit that planning our dining is high on my mind as our feature photo would suggest…..I may not be wearing it around my neck but I am anticipating the great fun of tasting pasta that is so wonderfully fresh, as we also learn to make in our cooking school lesson and of course, always part of our daily nutrition as what is a day in Italy without a taste of pasta!
Please stay tuned if Italy is one of the places that you love as I will be 'socializing' online with everyone through my Instagram and Facebook photos that I hope you will enjoy. Also, since my focus is all things Italian this coming week, you may see a little less of MRG in your Inbox, but not totally out of sight and hope to have much newness to report from this magnificent region of Italy in the days ahead.
 To entice you to watch for more from MRG, below are some of the highlights from our May trip to Florence and Tuscany, below……..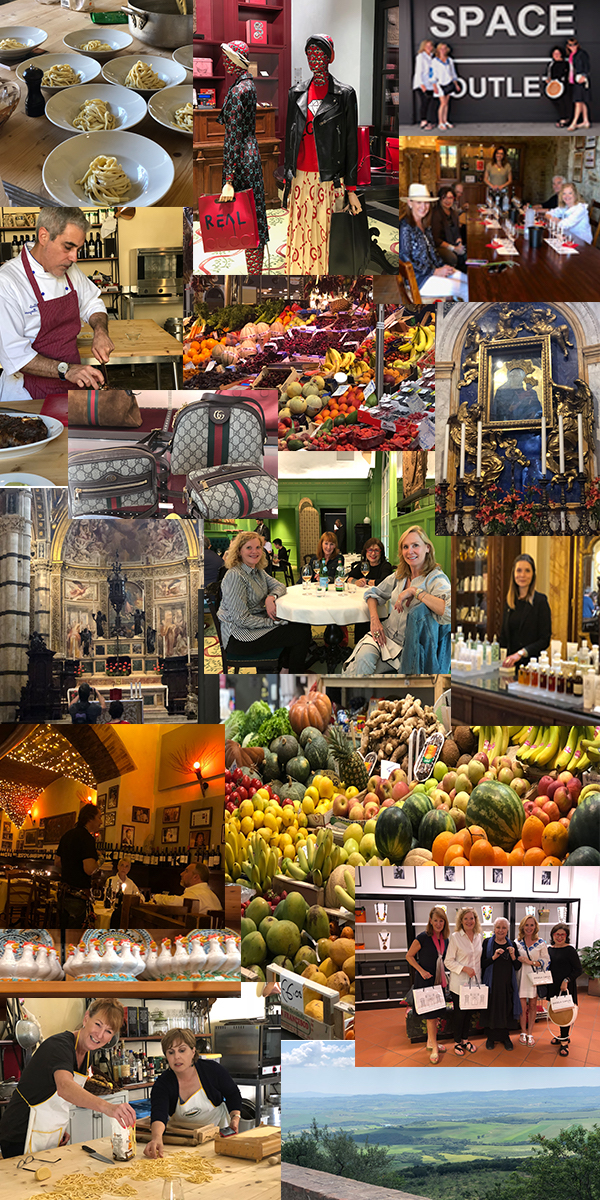 feature photo provided by my friend Chaille Strake