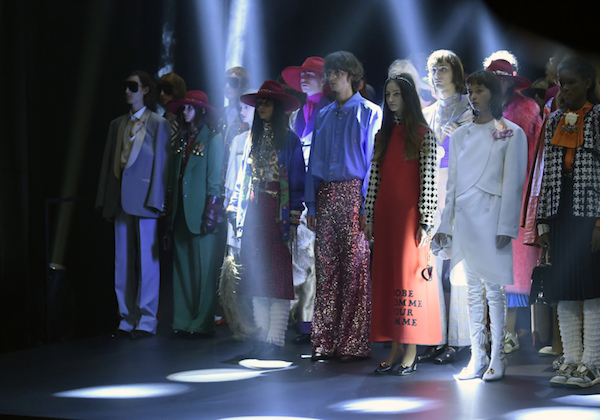 Kicking off the jam-packed Paris Fashion Week, Gucci made their Parisian debut and one time stint in the most Gucci-fied of ways! Followed by even more french faves, Paris Fashion Week already has us asking for more,
We are always dreaming of Paris, but during Paris Fashion Week…there's not much else we can possibly think about! So many iconic designers, so many gorgeous locations, so many celebs sitting fashionably front row! Honestly- what is there not to drool over?!
The festivities are only four days in, but we've already been so impressed with everything that has made its way down the runways so far! From Gucci putting on a true show (with a little help from Jane Birkin, herself) in an actual theater, to Saint Laurent using the most Paris location you could possibly find. These posh powerhouses have more than succeeded in wow-ing the audiences both in person and online, with photos flooding every outlet out there!
Scroll through to check out our three favorite picks from each show and the terrific tidbits of background info from the brands! See something in red? Click on it and head to their website for even more details!
Gucci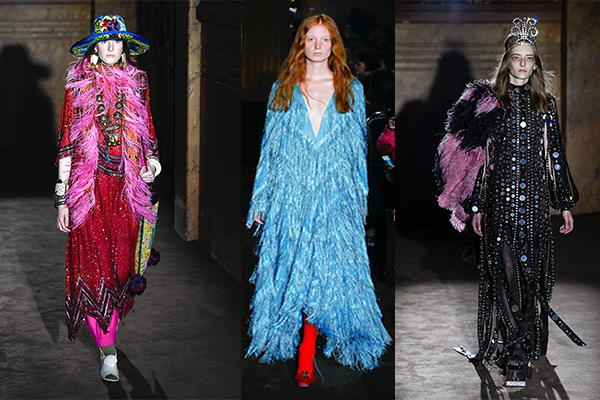 Location: La Palace Theater || Inspiration: Janis Joplin, Mickey Mouse, Dolly Parton ||  Notable Moment: Jane Birkin's surprise performance || Creative Director: Alessandro Michele
Dior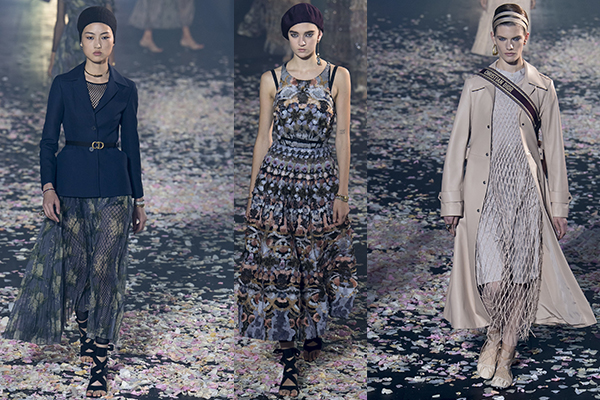 Location: Longchamp Race Course || Inspiration: Ballerinas, Neo-Grecian || Notable Moment: Conceptual dance performance by L-E-V Dance Company || Creative Director: Maria Grazia Chiuri

Saint Laurent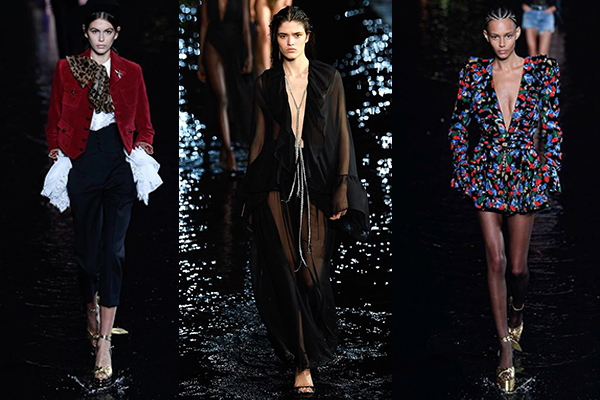 Location: The Trocadéro || Inspiration: YSL legacy, Rock-and-Roll || Notable Moment: Eiffel Tower lighting up when the clock struck eight || Creative Director: Anthony Vaccarello
Chloe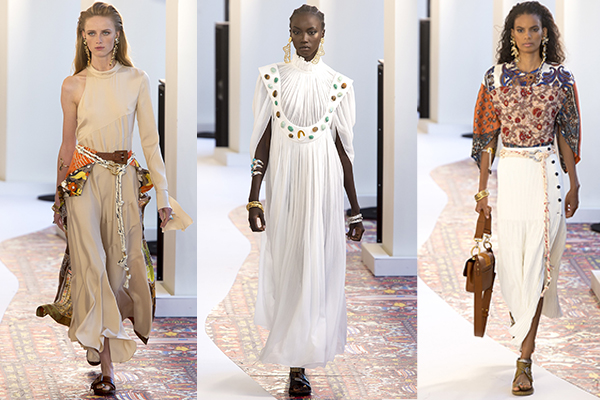 Location: Maison de la Radio || Inspiration: hippie-modernism, free spirited femininity, Pasolini's Medea || Notable Moment: Three style sections within collection: "Caravan", "Ibiza", and "Greek Goddesses" || Creative Director: Natacha Ramsay-Levi
Stay tuned for part two coming later this week as the Paris shows continue!
Feature Image courtesy of WWD, Runway Images courtesy of Vogue