Last week, Kilian Hennessy was in town for a Personal Appearance at the new Saks Fifth Avenue surrounding his line 'By Kilian,' and we sent Cori on over to do a little interview with this fragrance maven. Take it away, Cori!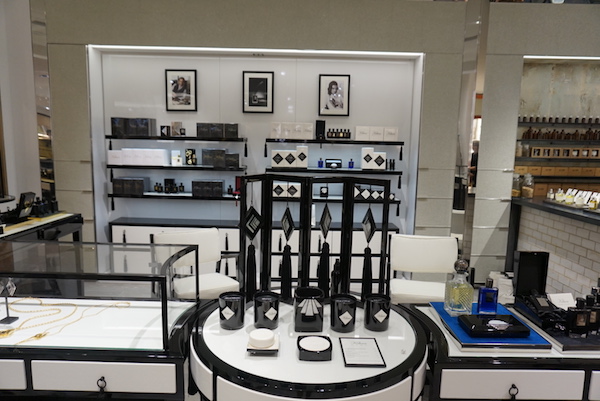 If you live in the Houston area, you know that Saks recently remodeled their entire store and restaurant, and the space now looks like it's been kissed by he angels with open, white walls all around, beautiful lighting, and new and improved decor.  What better time to view the new store than during Kilian Hennessy's appearance?
Kilian stopped by Saks to debut his counter and beautiful fragrances, and he also penciled a few bloggers in for a one-on-one interview.   We talked inspiration, travel, and even got tips on how to apply fragrance from a pro!
Q: When did you find passion in fragrance, and what made you want to design your own collection?
A: During my fifth year in college.  I had to write a thesis, and I picked perfume.  In order to understand what I'd be writing about, I took a class, and the first minute I started smelling oils and ingredients, I was hooked.
Note from Cori: If you've ever tried explaining a scent to a friend, you know how tricky it can be.  Kilian pointed out that we "simply don't have the vocabulary" at times to fully describe a beautiful fragrance.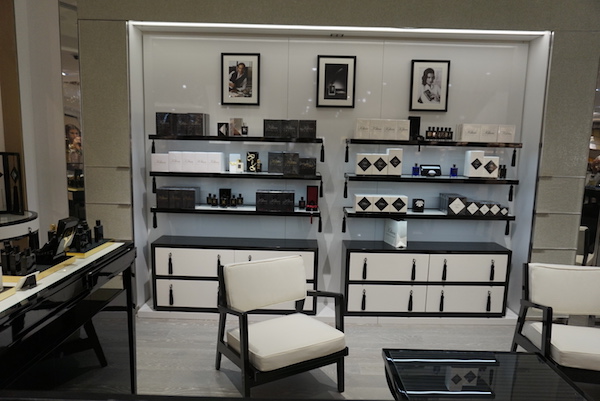 Q: What is your favorite collection you've created?
A: Always the latest one.  Right now, it's the newest.  It's amazingly gorgeous.
Q: How do you find inspiration when creating a new fragrance collection?
A: I always have new collections in mind.  If you were in my office, you would see tons of boards with ideas, words, and ideas, and little by little, the collection, like a puzzle, takes shape.  At a point, one story seems more relevant.  If I do something overly sexy, the next one may be more sophisticated.  I try not to create one thing, because things can tend to get boring. 
Q: Has being in the beauty/fragrance industry from a young age altered your perspective?
No.  I don't think I'm different today than I was before getting into the industry.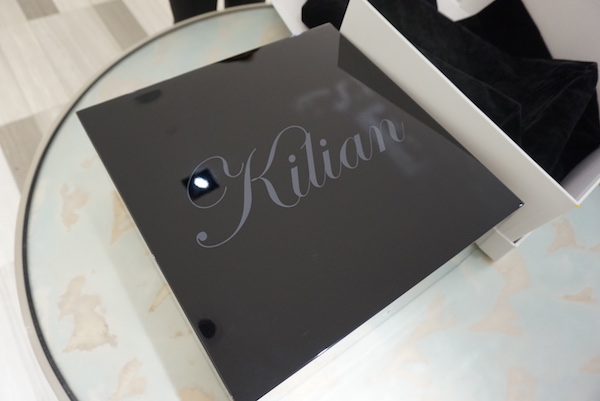 Q: What would you consider your most exciting memory since starting By Kilian?
A: There's always exciting things!  I went to Thailand for the first time – It was great.  Breathtaking.  I'm trying to give myself a day or two when I travel to explore.  Usually, I have no time – I go from the airport to the store to the hotel.  I like to enjoy my travel.
Q: What are your favorite notes to include in a fragrance?
A: Vanilla, honey, sandalwood, cedar wood, and flowers.  I don't just have one signature – I can go many different directions. 
Q: Walk us through the proper way to apply a fragrance for the most powerful, long-lasting wear.
A: You can apply to the wrist and dab if you'd like, but you cannot rub.  You're breaking the molecules and the scent will fade more quickly.  The difference won't be that big, let's be honest, but you're accelerating the wear by rubbing the wrists.
Note from Cori: Kilian's creations don't stop at fragrance.  He recently launched jewelry and candles, which are equally as beautiful as his fragrances.  Stop by Saks at The Galleria and check his entire line out at his counter on the first floor.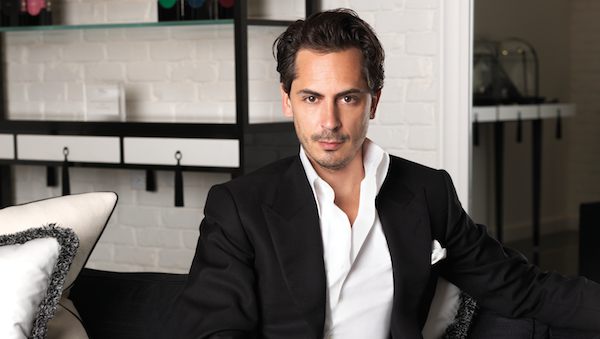 Be sure to keep up with Kilian on Facebook and Instagram to see updates on his new launches, whereabouts, and a glimpse at his day-to-day lifestyle.
Image of Kilian borrowed from Fashion Week Daily.
Keep up with Cori here.