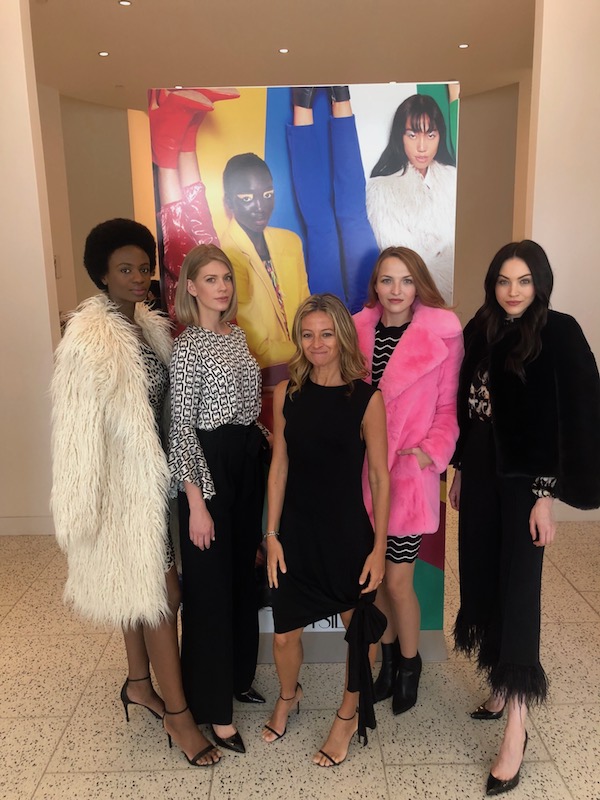 Contemporary Fashion Designer, Michelle Smith, of Milly visited our city for Tootsies who hosted a Shopping Party for many of her best customers
This week, only hours after my feet touched down back on Houston soil from my Italy shopping tour, still having shopping on my mind, I headed to Tootsies where they were hosting a 'shopping party with the designer' for many long-standing Milly customers. Occasion was a two hour stay that Milly creative director and co- founder, Michelle Smith, made just for Tootsies to treat many of her most loyal followers to a presentation of her Fall Collection and visit with the designer for a little personal assistance in selecting just the right pieces to add to their wardrobe for this season.
About Fall 2018 Milly Fall Collection:
The theme of the collection which she has called Chromatics is centered around monochromatic dressing in bold, beautiful color. Always known for her use of color and for choosing a unifying theme to her collections, Michelle has made a statement on color's impact on our lives and what a color selection means and/or says about the wearer. Yellow is energizing; Red shows passion and Blue depicts honesty (which is why so many politicians choose to wear blue or at minimum blue ties!?) She has embraced individuality, an important trend in fashion today. Michelle took it a step further in using color to show inclusivity and ran her NYFW runway show by color ending with all models forming a rainbow….theme being all coming together as part of a bigger picture. Strong message for today's woman. In a pre-show interview with Vogue, Michelle Smith was quoted as saying, "The world is so polarized that I want people to feel inclusivity to my brand."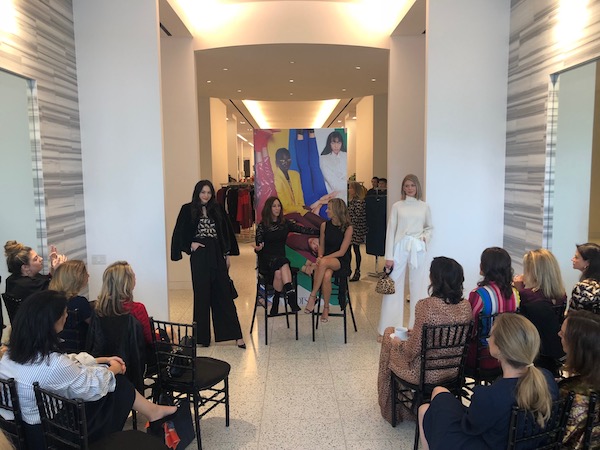 Milly creative director, Michelle Smith chatting with Tootsies buyer, Lea Hale, while sharing with audience overview of her latest, Chromatic collection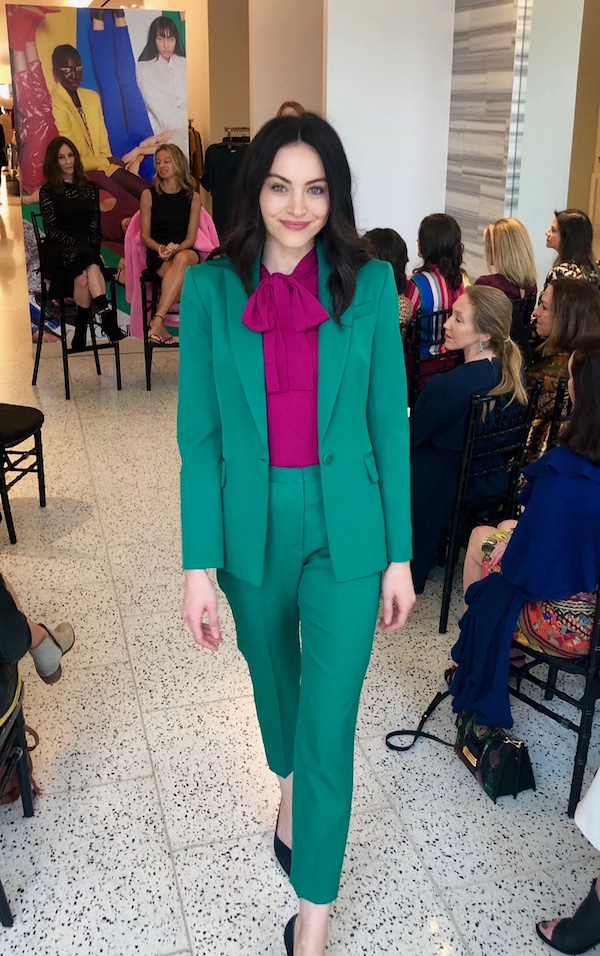 A sample of the newest Chromatic Collection where Michelle discussed her approach to each bold color family that was the focus of her latest designs.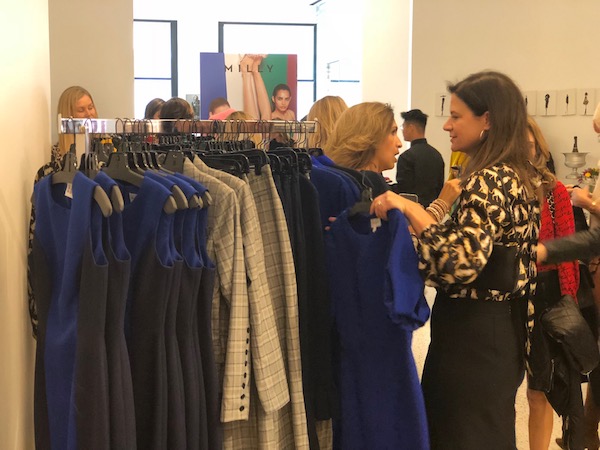 Many ladies shopped the collection following the show with assistance from the designer herself….note ease of shopping as each rack was set up in one of the bold color families.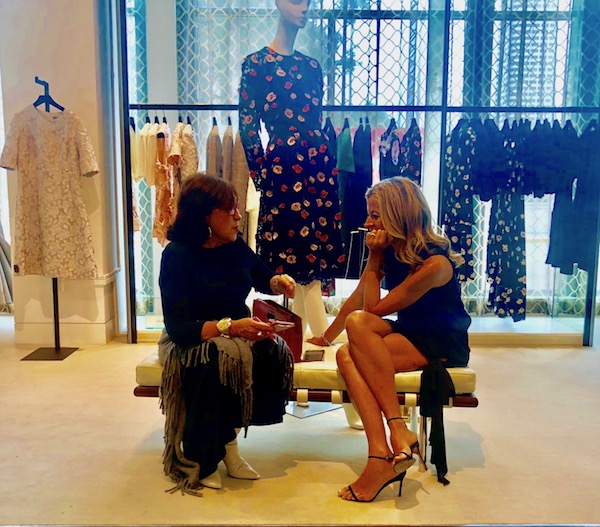 It was a great time for me who has enjoyed Michelle's style and collections over the years and followed her faithfully both at NY Fashion Week and in local stores. The quick catch up was great!
A few fun facts about Michelle Smith and Milly…
Her personal collection began in 2001, proving she's here to stay!
She has expanded to include an evening collection for women
She has added a Kids/Preteen collection for young girls aged 10-16, inspired by her 12 year old daughter; Michelle says Milly-Mini is on fire, especially in the Teen sizes; great for the Bar Mitzvah and school party age; found at Milly's store, Milly.com, Bergdorf Goodman, Neiman Marcus, Barney's as well
She has introduced a Swim line
One of her biggest fans is Michelle Obama, who has worn her several times, along with J.Lo and Beyonce.…a favorite for all of them is her Hadley pant, wide leg and belted
Fun fact: In Michelle Obama's presidential portrait in the White House she is wearing Milly; she also has begun her Book Tour which she is planning an all-white wardrobe with many styles being designed exclusively for her by Michelle for Milly. No question why Michell Smith refers to Michelle Obama as her favorite person!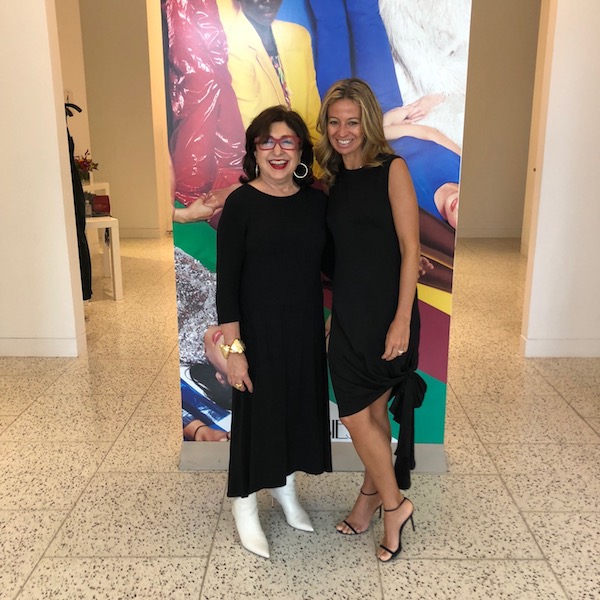 Roz Pactor and Michelle Smith, creative director and co-founder of Milly