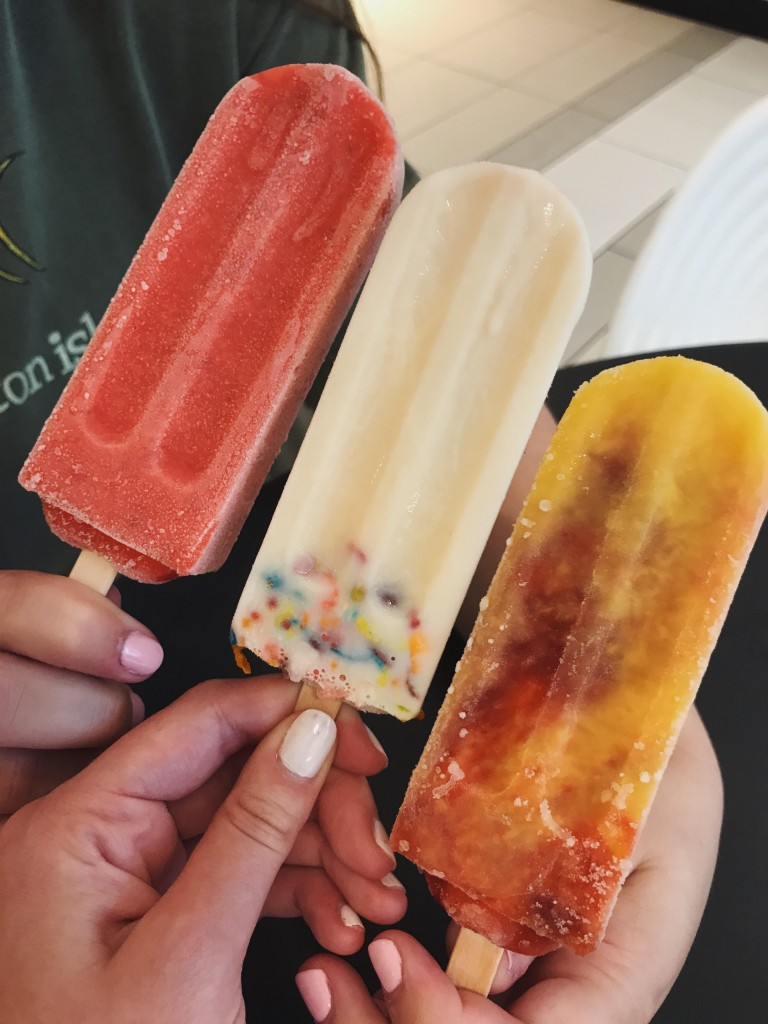 Summer is here and MRG asked our newest intern, Bess Krasoff to do a little tasty research on how to deliciously stay cool this summer.  This is what she found……and I couldn't be happier to report…it's my favorite treat, Popsicles!
With a hot summer underway, everyone is looking for a cool and refreshing treat. I always thought of popsicles as a simple box picked up at the grocery store to shove in the freezer for sick days or when laying poolside, but quickly discovered that popsicles are not just that anymore. As soon as I began my search for the best popsicles in the city of Houston, I quickly came to the realization that popsicles are becoming their own special market. There are dozens of flavors, they are relatively low in calories helping your summer body, and people are now choosing between an icy or a creamy base depending on what texture they enjoy. As the popsicle trend becomes a summer craze, read below to learn more about my findings in searching for Houston's finest popsicle havens.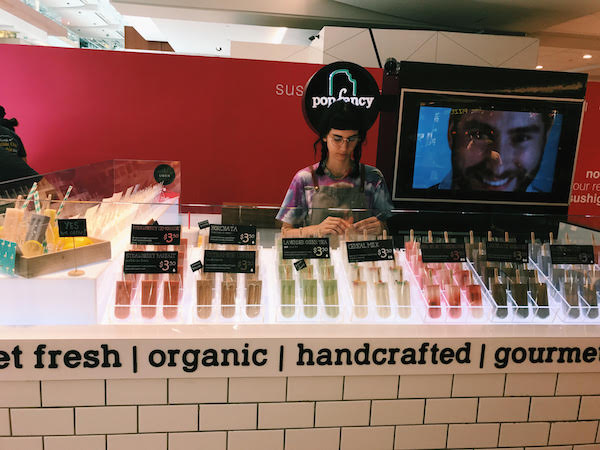 After a long summer day of shopping at the mall, people tend to crave a cold snack. With locations at The Galleria, Memorial City Mall, and First Colony Mall, Popfancy Pops are available and ready to quickly satisfy your craving. Popfancy Pops is a colorful kiosk in the food court at these malls boasting extremely sophisticated and unique flavors. There are seven fruity and icy pop flavors that are all non-dairy options. There are nine cream based and dairy flavors. The menu is ever-changing based on new inspiration, the season, and food trends. Popfancy Pops goes above and beyond when catering events. One can store the popsicles in a Popfancy poptrike, which is a vintage ice cream tricycle that can either stay stationary or mobile. One can also store the pops in the Popfancy popmobile, which is a large van. Also, with an in-house design team, Popfancy Pops customizes an indoor and/or outdoor set-up based on the event. While all their popsicles at the storefront are non-alcoholic, they often cater popsicles with alcohol.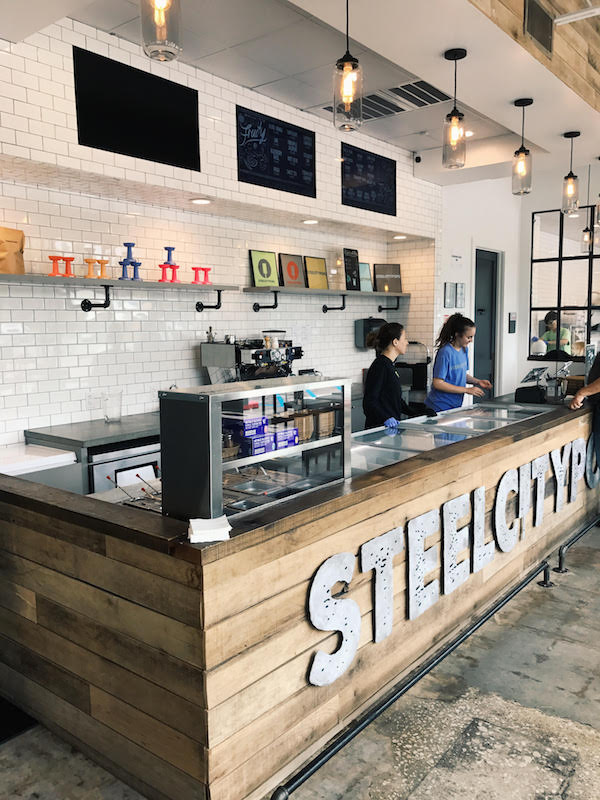 Steel City Pops is the original when it comes to authentic popsicle places in Houston. It is a popsicle enthusiasts dream with dozens of flavors and allowing the choice of an ice base, cream base, or cake pop base. There are 11 ice-based flavors, 10 creamy based flavors, and five cookie pop flavors. Yet Steel City Pops is different because they don't stop just at that, they allow for extremely unique toppings. You can add a chocolate dip. You can drizzle with chocolate or caramel. You can dredge the popsicle with an assortment of nuts and more toppings. And you can even dust with cinnamon, cocoa, nutmeg, sea salt, espresso, or cayenne pepper. Steel City Pops boasts a spacious and modern atmosphere with an additional room hosting large tables and a Ping-Pong table. They also cater a multitude of events. A popsicle cart is provided that includes a server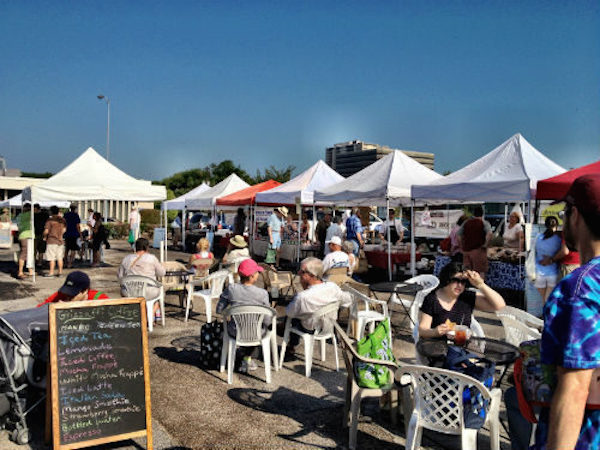 Photo courtesy of locallocal.com
All We Need popsicles are made out of a small family based farm in Needville, Texas. The owner, Stacey Roussel, milks her Nubian and LaMancha Dairy goat herd in order to produce goat milk popsicles. These popsicles are extremely natural and healthy yet delicious. They are made with natural cane sugars and free of preservatives. With a multitude of flavors, I tried the strawberry and blueberry flavors. They were tasteful and delicious. Strawberry was made with three simple ingredients: goat milk, cane sugar, and organic berries. Blueberry was made with goat milk, local blueberry puree, and cane sugar. These popsicles are sold at Underbelly, Punk's Simple Southern Food, and A Moveable Feast. Additionally, Roussel has a popsicle stand at the Rice University Farmers Market on Tuesdays and Urban Harvest Farmers Market on Saturdays.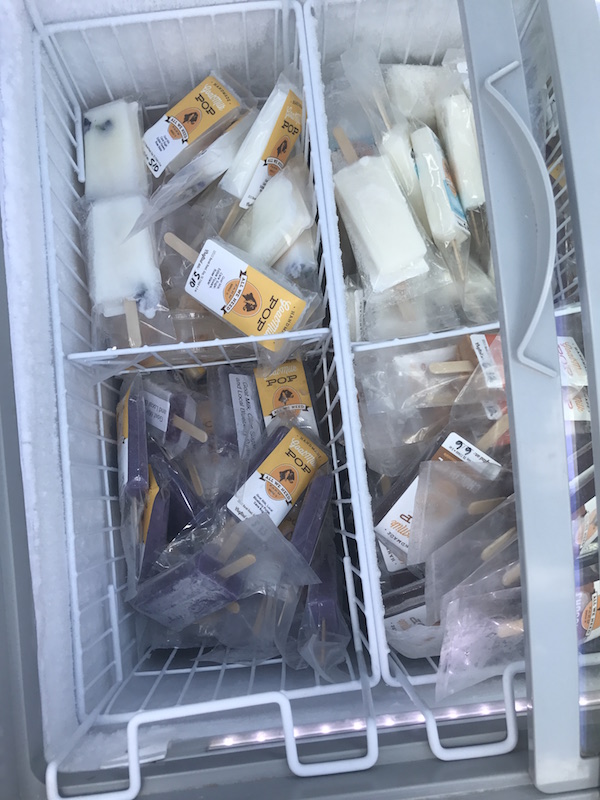 With the rising summer temperatures, gourmet popsicles will serve as a delicious, trendy, and special way to take the heat.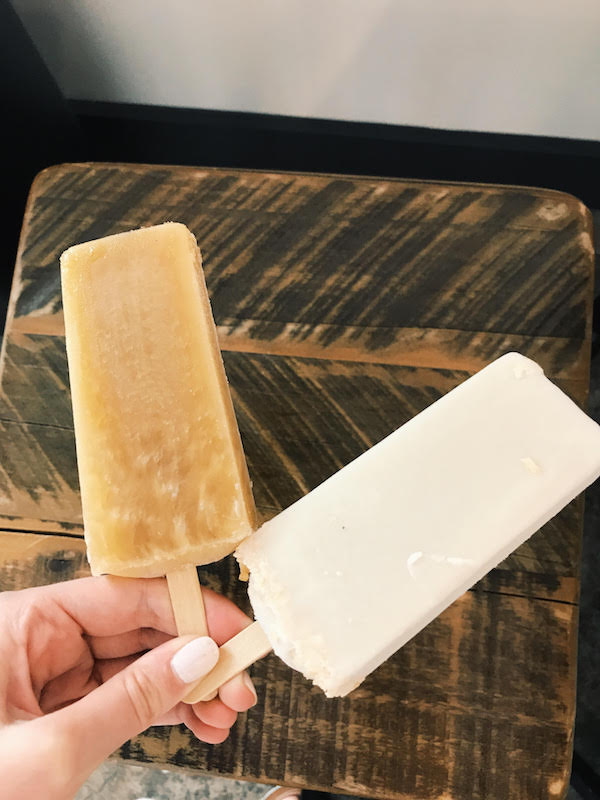 photos  by Bess Krasoff