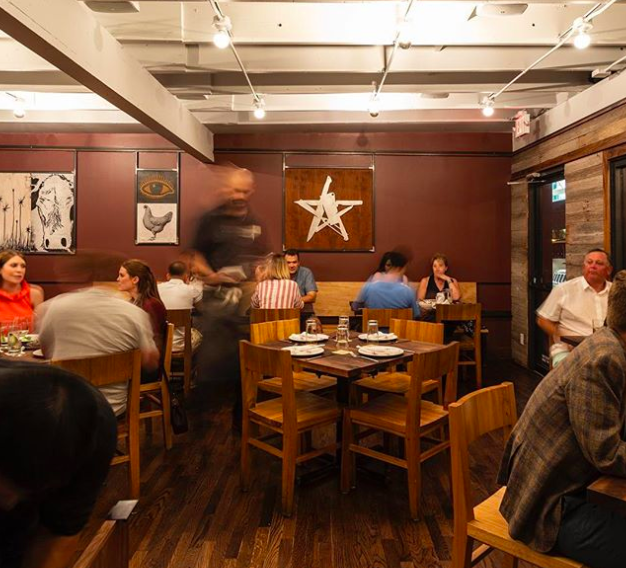 (Photo Courtesy of UB Preserv)
We need your help!!!  There are so many new restaurants popping up around Houston that it's hard to keep up. However,  we've put together a 'must visit list' of places that we bookmarked and wanted to check out soon. If you've had a chance to check any of these out or plan on it, tell us which ones were your favorites and what's worth ordering….we'd love to have your input!
UB Preserv 1609 Westheimer Rd, Houston, TX 77006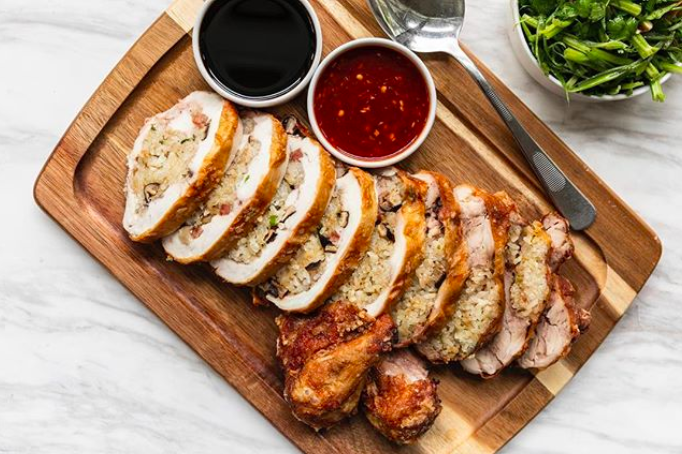 (Photo Courtesy of UB Preserv)
Chris Shepherd's "Houston Food without Limits" and preserving what Underbelly started. Dishes include Duck Egg Curry, Tejas Heritage Crispy Chicken, Vietnamese Short Rib Fajitas, and even have a dim sum-style brunch on Sundays.
Blackbird Izakaya 1221 W 11th St, Houston, TX 77008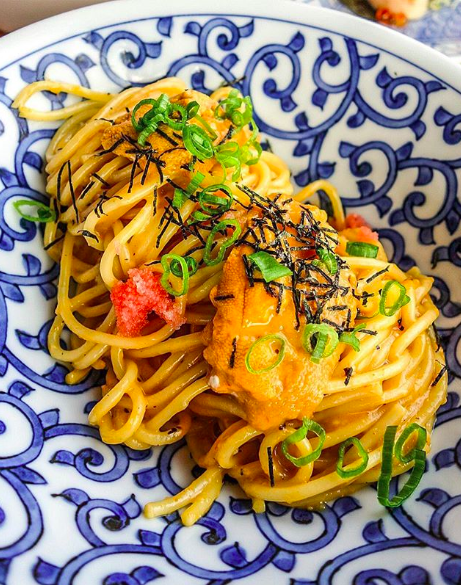 (Photo Courtesy of @thehungrypetite, Carbonara di Uni)
Japanese Dining Spot that replaced Republic Diner + Noodle Bar. They serve a variety of dishes from small plates (japanese tapas, if you will), Foie Gras Hot Pot, Carbonara di Uni, and plenty more!
One Fifth Mediterranean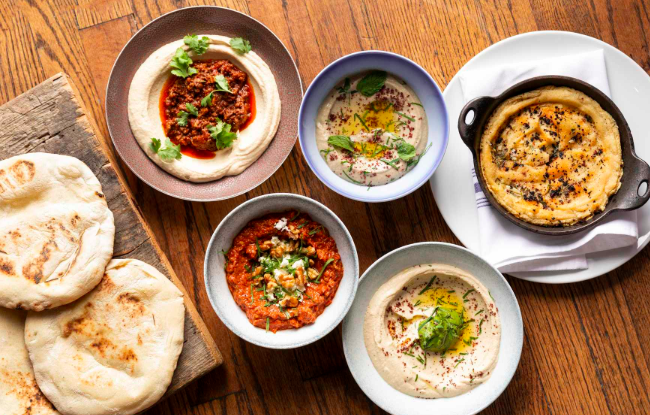 (Photo Courtesy of One Fifth Mediterranean)
Chris Shepherd's upscale dining in a onetime church – focusing on flavors of Eastern Mediterranean and Northern Africa. Dishes include Daily Hummus, Lamb Sweetbreads, Braised Lamb, and Yogurt Marinated Chicken.
Pizza Motus  6119 Edloe St, West University Place, TX 77005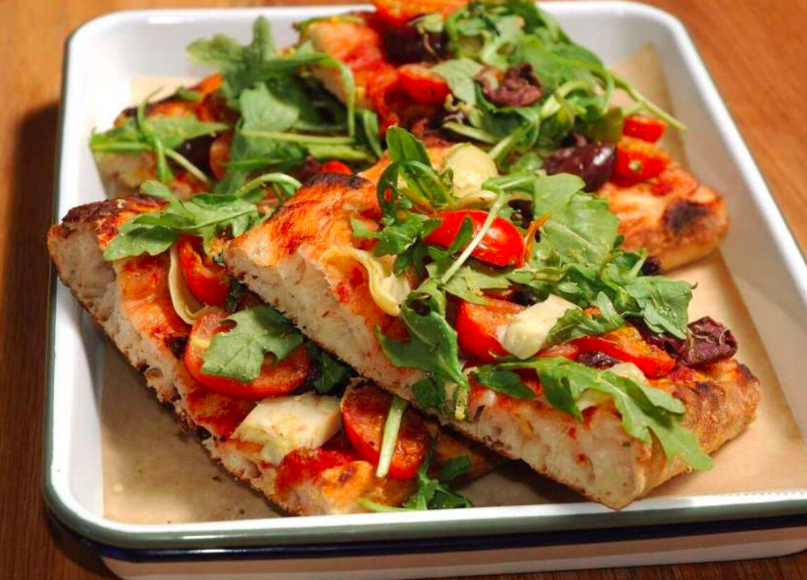 (Photo Courtesy of Nick G.)
Roman-Style Pizzeria receently just opened in the West U. neighborhood. Dishes include Porcini & Truffle Cream Pizza, and Burrata Orzo Caprese Salad.
Kau Ba Kitchen 2502 Dunlavy St suite b, Houston, TX 77006
(Photo Courtesy of Tommy T.)
Vietnamees Caju Restaurant that replaced the old Bacchus Wine Bar Space. Chef Nikki Tran was showcased in Netflix's Ugly Delicious and Somebody feed Phil. She specializes in Viet Cajun Food and has dishes such as Happy Salad, Saigon Sunrise, Seafood Viejun, and Special Southern Bun Bo Xao.
Spicy Girl West University  3285 Southwest Fwy, Houston, TX 77027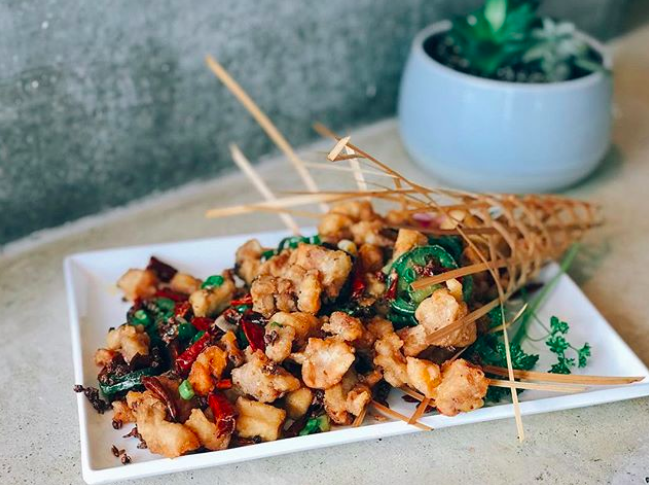 (Photo Courtesy of Iwannatacoboutit)
Sichuan Restaurant for those who enjoy a little spice to their food. Dishes include: Famous Green Curry , Fish Jump Out of Water, and Hot & Spicy Dumplings.
First Watch  4938 Beechnut St, Houston, TX 77096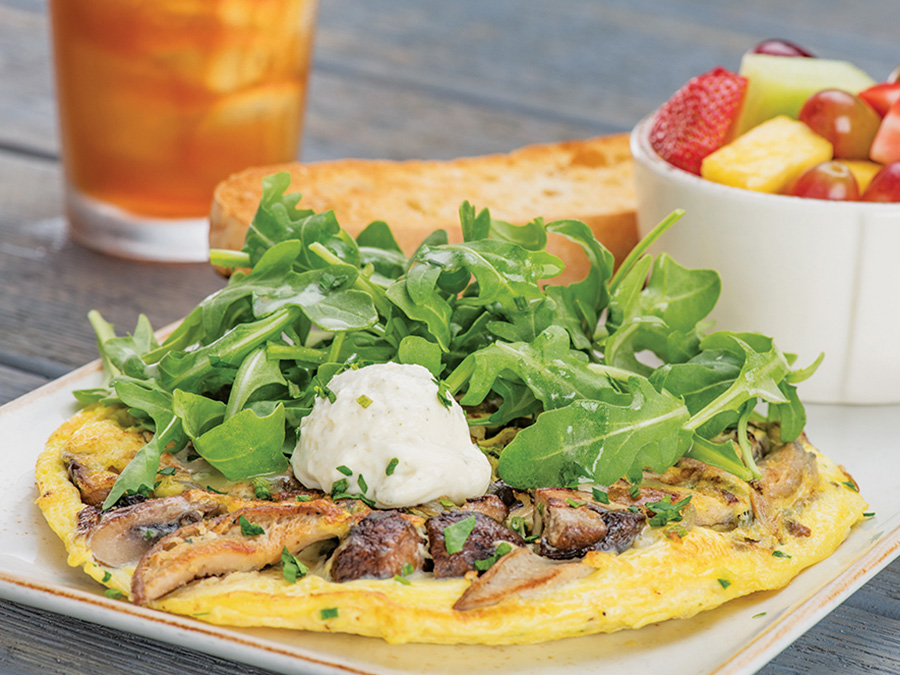 (Photo Courtesy of First Watch)
Casual Daytime Cafe that focuses on Breakfast and Lunch. Dishes include: Truffled Wild Mushroom Frittata,  Pumpkin Pancake Breakfast, and Farmhouse Hash.