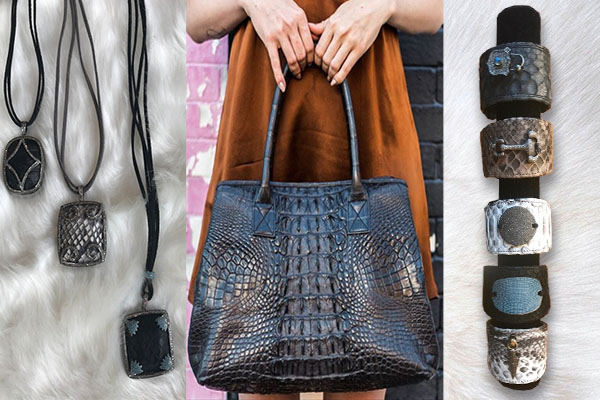 J. Markel/JULZ exotic handbag and jewelry collection by co-designers , Liz Aspromonte Pulaski and Julie Neff
I have a very talented and fashion savvy friend, Liz Aspromonte Pulaski, who happens to also have a talented friend, Julie Neff that met in the mountains of Aspen and teamed up to give exotic skins a new twist. They have created a handbag and jewelry collection using skins as a base and adding just enough sparkle to give it the sophisticated style that each of these ladies are about.
J. Markell, the handbag collection was founded in 2014 by Julie Neff. It is a collection of exotic skin handbags and accessories that celebrates the notion of inconspicuous luxury.
J. Markell's founder/designer, Julie Neff, created this collection to fill a void in the marketplace for a line of bags that are modern with just a hint of opulence. She had thoughts of expanding into jewelry as well which was just about the time that she connected with our town's Liz Pulaski…..a curator of great style that has worked in and with many of Houston's most fashionable boutiques for many years (we met at             Cotton Club Collection in River Oaks years ago!). Liz was a buyer for Bandana Aspen Boutique that sold Julie's bags and it was there that this partnership began to form. Liz who knew and loved Jewelry took up the task for designing the jewelry collection that very much complimented the handbags . Their love of diamonds, exotic skin, and a desire to shake up the jewelry industry, led to JULZ being born.  Recently, Julie and Liz decided to elevate the line even more by adding sapphire and turquoise to their collection.
 Please check out this collection….you can find the bags online at J.Markell Designs and contact Liz directly by email (click on her name) to reach her. If you're local, they will be showing around town…..at the H.C.C. Holiday Market and a trunk show at Thompson-Hansen, Nov. 1st in Austin and November 3rd in Houston. Also, you can check them out on Instagram at @J.Markell & Julz.  Chat with these ladies directly for more ways to buy!
JEWELRY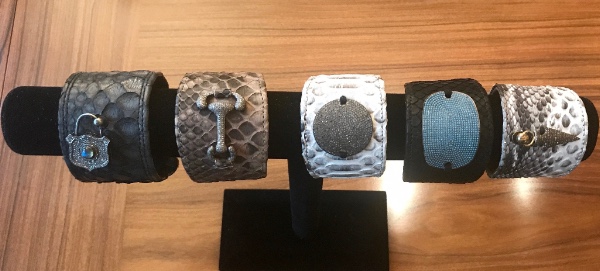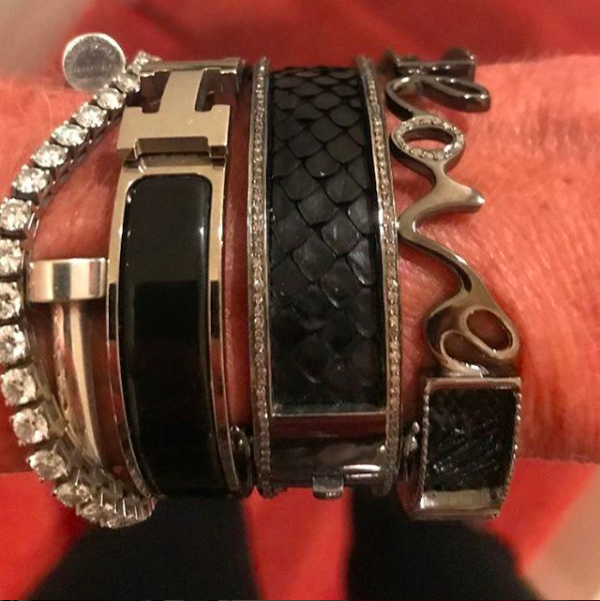 ACCESSORIES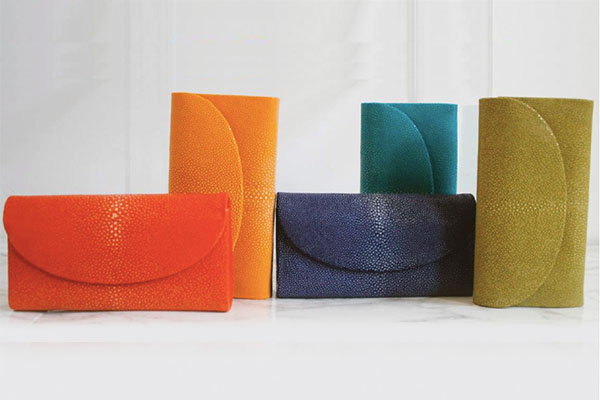 HANDBAGS
CO-OWNERS/DESIGNERS
Co-owners and designers, Liz Aspromonte Pulaski and Julie Neff
J. Markell  & JULZ products are designed responsibly and ethically in the USA and made locally in Houston, Texas.  All materials used are by-products of a food source.