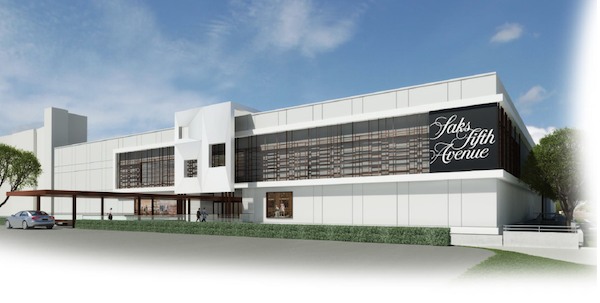 Saks Fifth Avenue unveiled its plans for their new flagship store opening April 28 in Houston Galleria, footsteps away from it's current location
This week Saks Fifth Avenue Store Manager, Bobby Dees and PR Director, Sylvia Forsythe, along with key Saks executives and Galleria Marketing Director, Andrew Huang, unveiled detailed plans for the relocation of its Houston Galleria flagship.  The brand new 200,000 square foot, two level Saks will be adding within their 20,000 square foot expansion, the largest beauty and fragrance department outside of New York, an enhanced designer assortment complete with many shop-in-store concepts unique to each designer and new personalized services.
Store Manager, Bobby Dees, in addressing the media, emphasized Saks commitment to the Houston market and his desire to achieve sales results that will continue to haunt and surpass their competitive sister store, Beverly Hills, for the number two spot in the company rankings. (former retailer here, I love that competitive spirit that merchants have to strive to make it better and better for their clientele, result is everyone wins!)
Some enhancements that Bobby disclosed about the details of the new store is the transition from three floors of retail space that have been more departmentalized, into two floors that will be more spacious and open for the customer to see at a glance their complete offerings.  In this two floor move, it was noted that Men's will be moving to the first floor into an elegant and complete Men's world, strategically located with adjacency to the new bar area with outdoor access, a plus for the guys!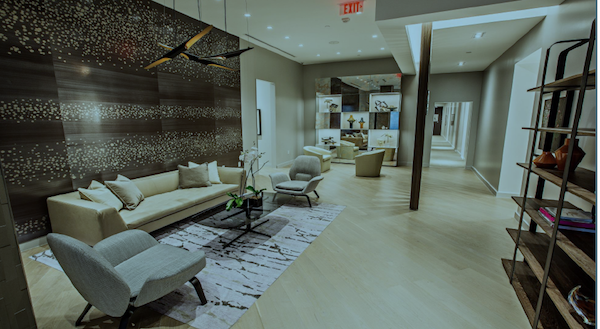 Saks' Fifth Avenue Club has been enhanced to offer every service, need and comfort to its special customers that have enjoyed this service in the past.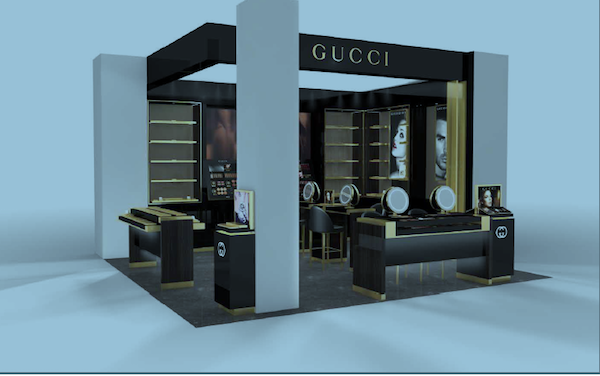 The newly enhanced beauty and fragrance area will be enlarged and re-designed to include many exclusive shop concepts for many of the most luxurious brands in the industry from the newest Gucci concept to Chanel to Saks' exclusive Killian in-store boutique, that will include a personal appearance.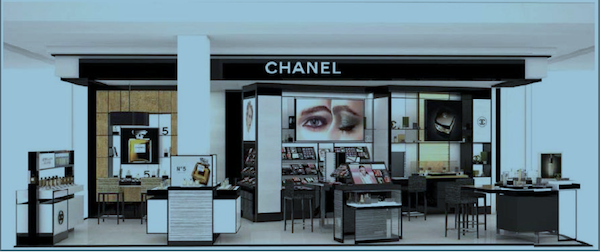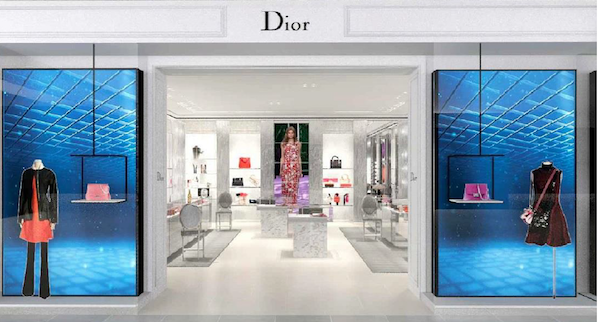 Many of the finest luxury handbag designers from Prada, Gucci, Louis Vuiton, Yves St. Laurent, Dior and others, over 20 luxury brands will showcase their bags in exclusively designed shops.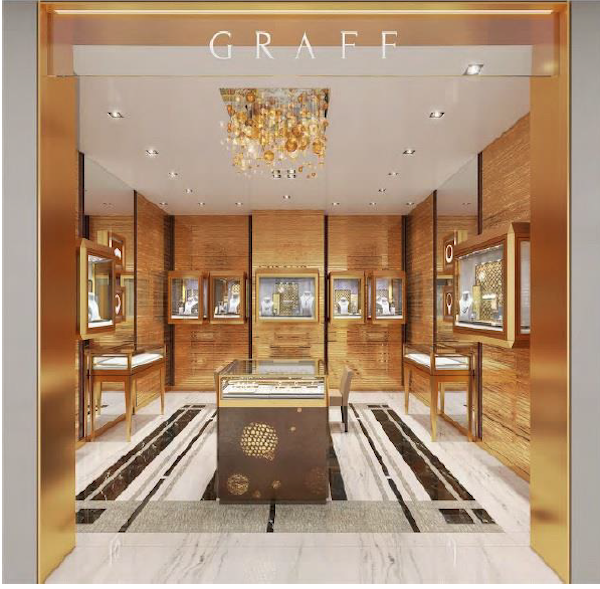 Jewelry department will continue to carry its many luxury brands with the addition of the luxe brand, Graff, in-store shop, an exclusive addition  to Saks Houston.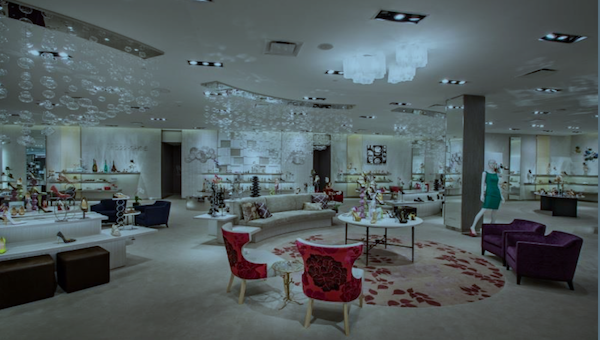 Saks Signature 10022 Shoe Salon will be bigger and better than ever in its newest location….home to so many luxe shoe designers from Christian Loubotin, Chanel, Gucci, and many, many more!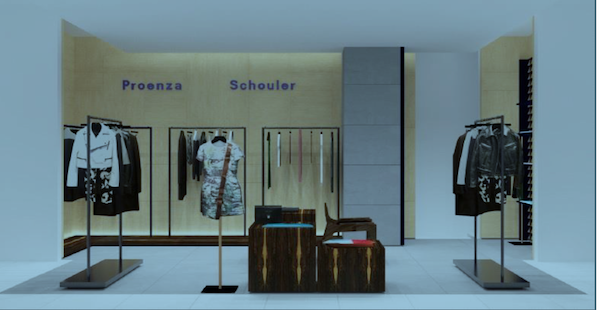 The Women's Apparel world will be greatly enhanced with continuous rows of designer shops for all the newest, modern, luxe brands in fashion showcasing their complete collections from clothing to accessories within their branded boutiques.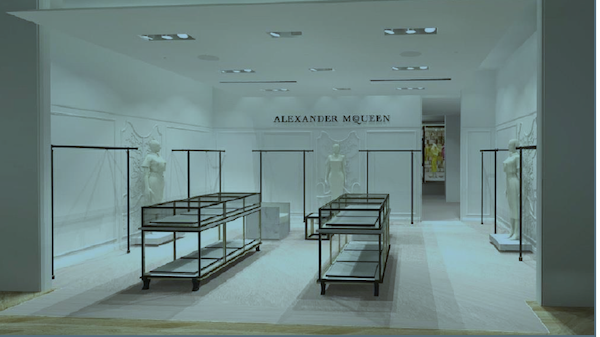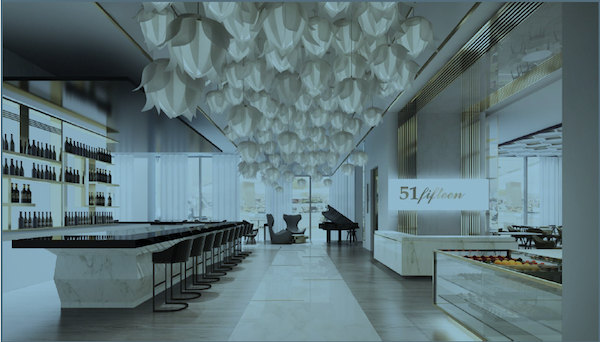 Saks, known for its luxurious and spacious fine dining restaurant will find a much enhanced and exquisitely redesigned new home on two!   An addition to the restaurant will be a bar area that will be on the first floor between cosmetics and the newly relocated men's area with an added attraction of an outdoor entrance….allowing for a quick drop in for meeting friends with cocktails after store hours!
Additional Dates and Info to Know about this Grand Re-opening…
April 20..………………………………….Saks closes the doors to old store at 6:00 pm to prepare new store for opening
April 26……………………………………Town & Country Magazine/Houston Grand Opera VIP Dinner with Erdem*
April 27.…………………………………..Preview party benefiting MD Anderson Cocktail Reception with Erdem*
April 28…………………………………..Grand Opening; Ribbon Cutting Ceremony with Erdem*
*ABOUT ERDEM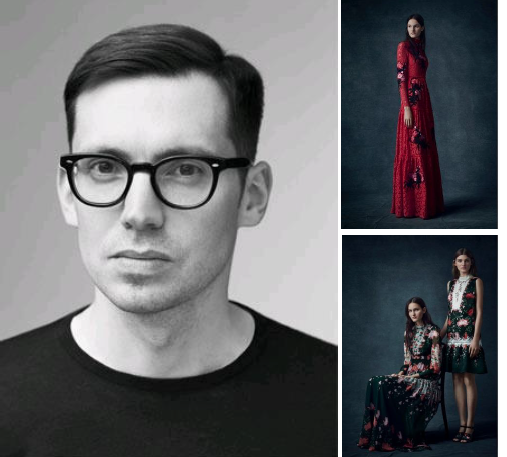 Feature designer for the opening of Saks will be Erdem Moralioglu, founder of designer ready-to-wear brand, ERDEM in 2005.  The half-Turkish, half-British, who attended London's Royal College of Art, worked under Vivienne Westwood and Diane von Furstenburg.  Known for his softly sweeping dresses and floral prints, he best known as a favorite designer of Kate Middleton, among other famous celebrity clientele.