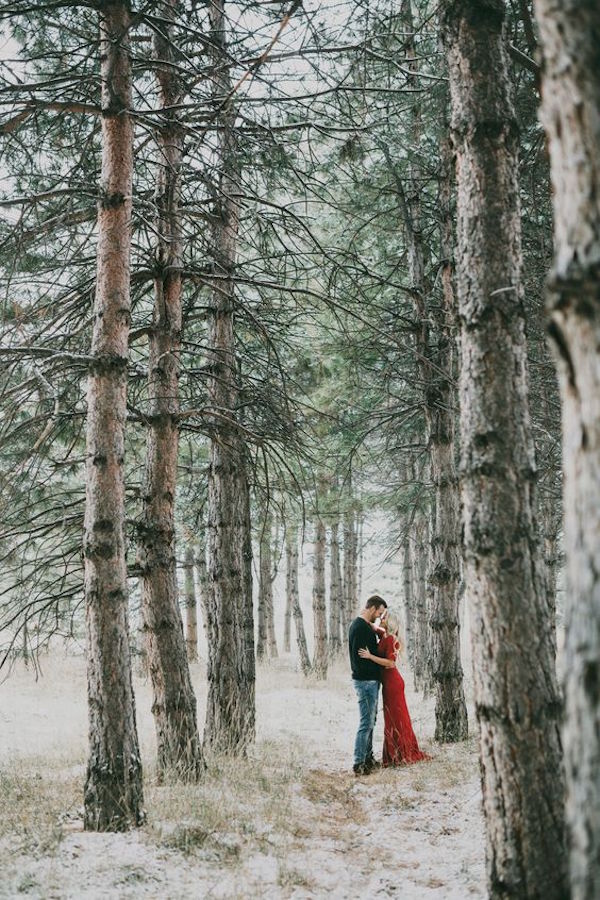 Valentine's Day is JUST around the corner, and we've got all things love on our mind. There can be a lot to think about, from what to do, where to go, where to eat, what gifts to buy, what to wear. It's time to finalize all those plans, and we're here to help you with that. We've pulled together what we think are some of the VERY best things to do, places to go, restaurants to dine at, outfits to wear, so forth and so on. Keep on scrolling for your guide to all things Valentine's Day 2016 here in Houston.
What to Do
There's an endless amount of fun (and romantic) things to do in the city of Houston, and we've highlighted a few of our favorite ideas for the day of love below!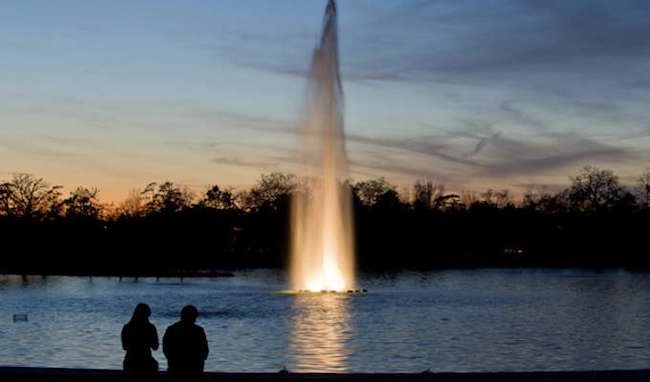 Dinner and a cruise at Hermann Park. 

A night at iPic Theaters.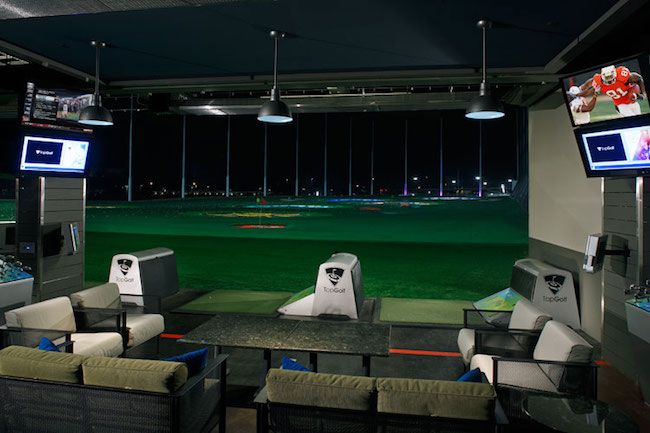 An afternoon at Top Golf.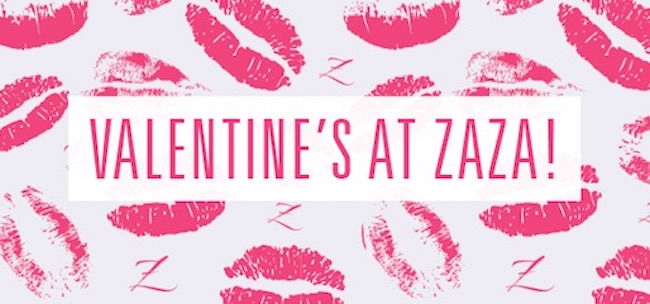 Breakfast in bed at Hotel Zaza.
Where to Eat
Just like there's an endless amount of things to do in this city, there's even MORE great restaurants and places to dine. Houston is certainly a foodie city; that we all know. Below is just a sampling of the great choices we have here that would be perfect for the holiday (and many have specials going on for the 14th so be sure to check each out!).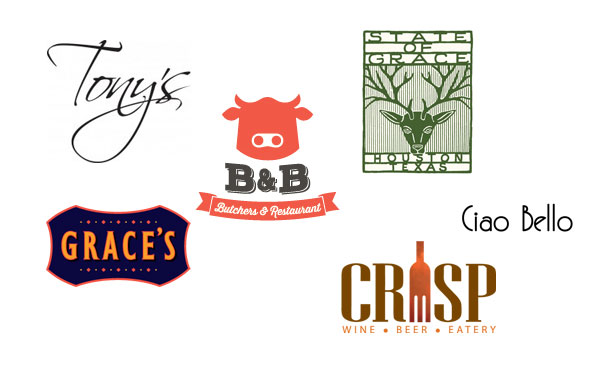 Tony's/Grace's/B&B Butchers & Restaurant/State of Grace/Ciao Bello/Crisp
What to Wear
Once you've figured out what you're going to do and where you're going to go, it's time to pick out what you're going to wear, of course! Depending on what your plans are, we've pulled together inspiration from very casual to dressy and elegant.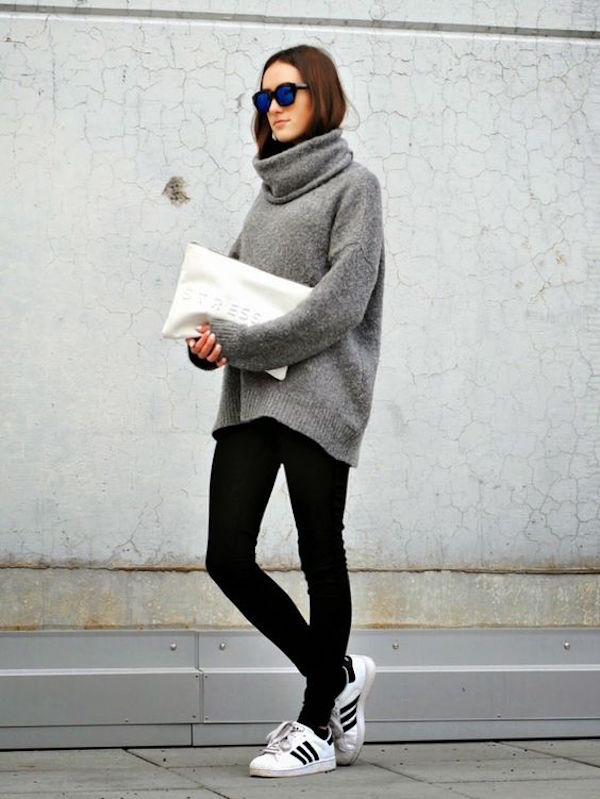 This looks pulls from the athleisure trend, which we absolutely love. If you're heading to Top Golf or somewhere that involves physical activity, this is a great way to go: functional, yet stylish. (Image Source: Always Dolled Up)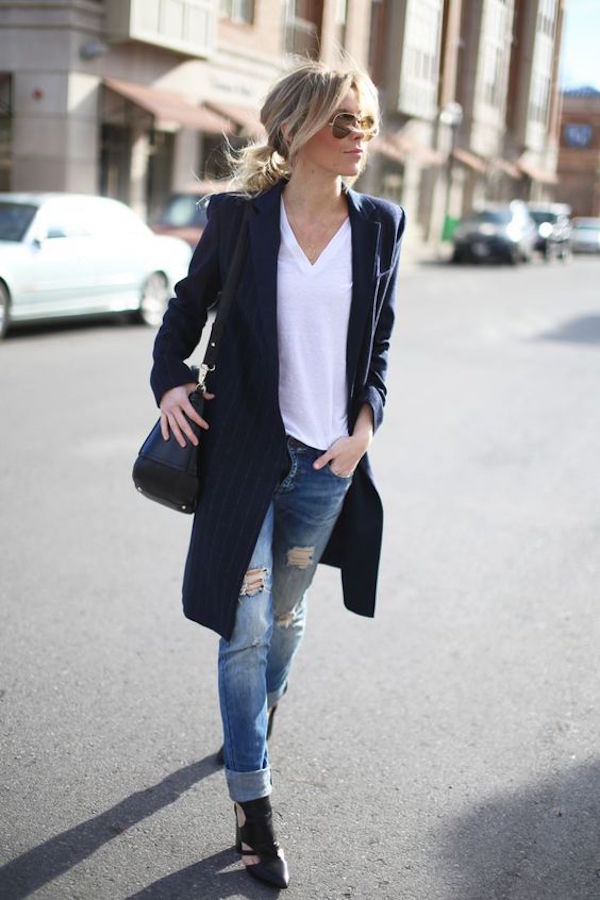 This is a look that works for most places you'll go, as you can truly never go wrong with jeans, a blazer, and heels. (Image Source: Happily Grey)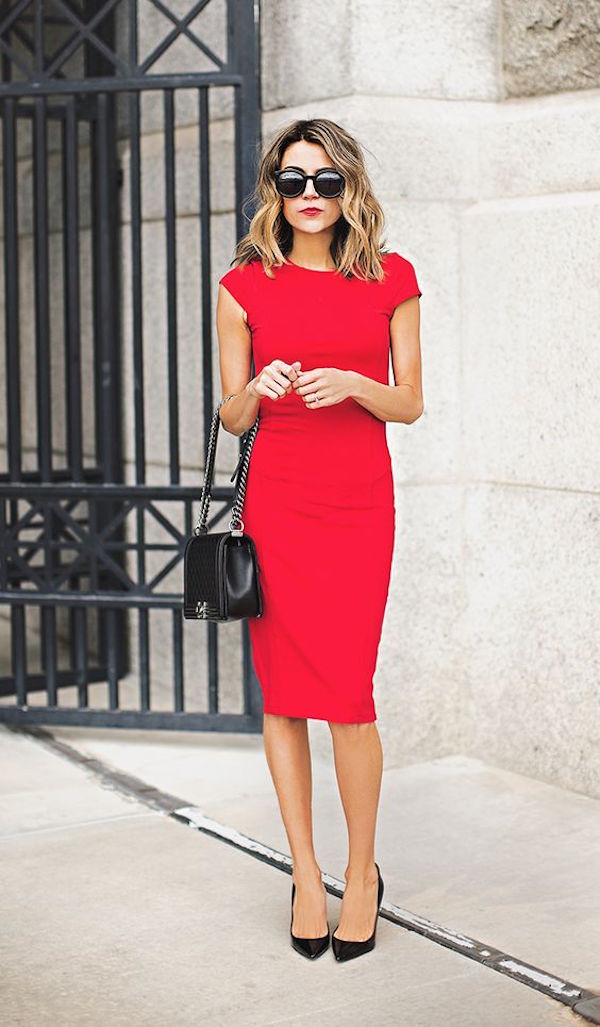 If you're going somewhere a bit dressier, a bold red dress is perfect. We love how the dress does all the talking, and very little accessories are needed. (Image source: Hello Fashion Blog)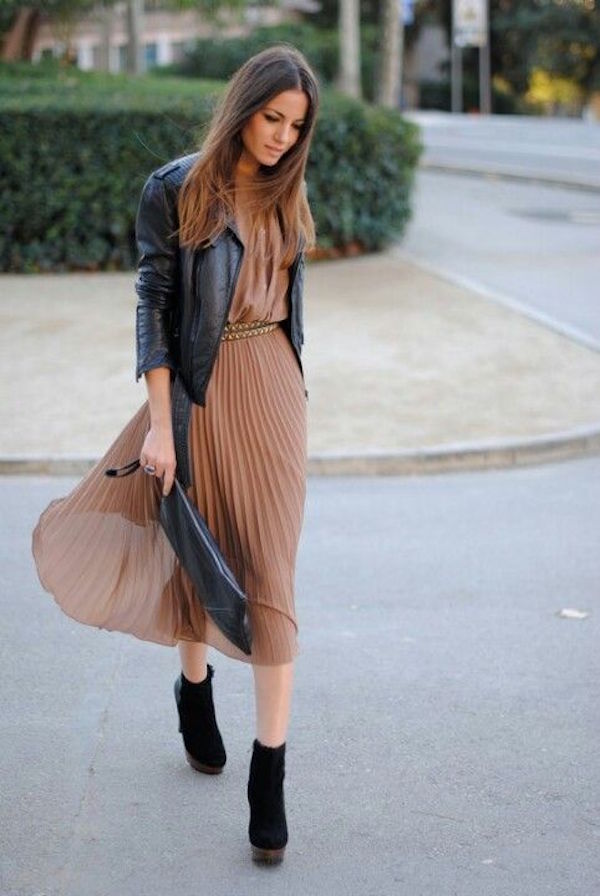 This is also a great option for something a bit dressier, but in this case it's been dressed down slightly with the booties. The beautiful dark blush, feminine dress looks fabulous with the leather jacket to add a bit of edge. (Image Source: Lauren Conrad)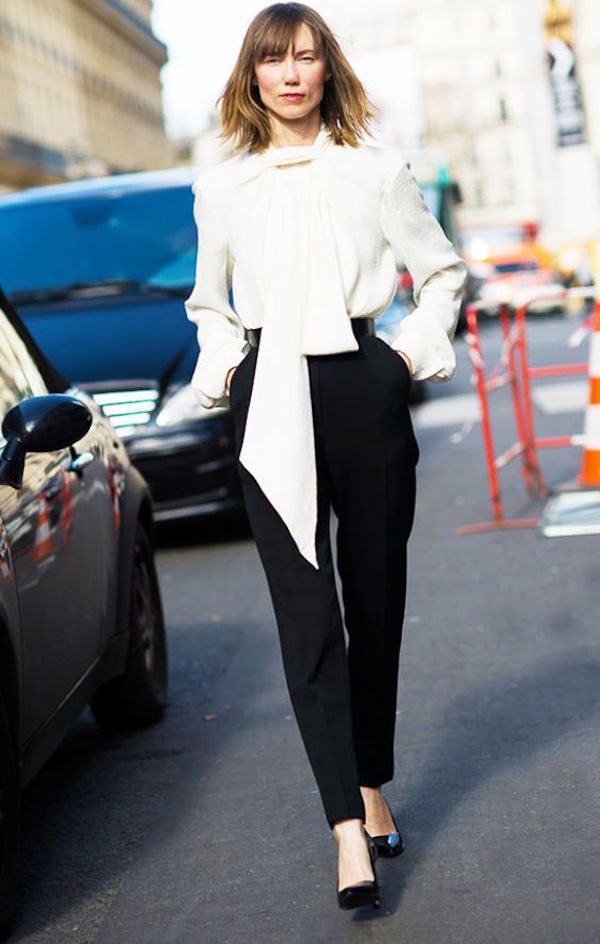 This is a classic, elegant, slightly more refined look that has been elevated by the dramatic bow/scarf on the blouse. The high waisted pants look beautiful with the crisp white blouse.(plan on seeing a lot about white blouses for the Spring!)  (Image: Who What Wear) 
What to Buy
Probably the hardest part…what to buy for your sweetie! We've pulled together some favorites below. And don't forget to visit our favorite local retailers to check out their gift selections, such as TOOTSIES, a bientot, Neiman Marcus, Cotton Club, Elaine Turner, and so many more…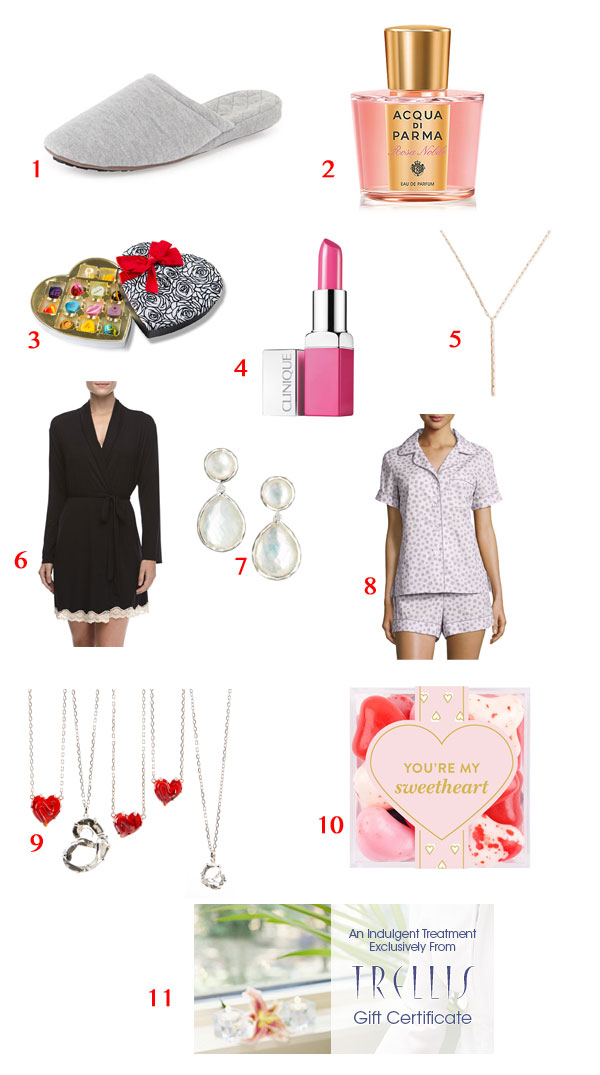 1. Cashmere-Blend Slippers 2. Acqua di Parma Perfume 3. Cacao & Cardamom Chocolates 4. Clinique 'Pop Lip' Pink Lipstick 5. Katie Design Rosary Bar Charm Necklace with Diamonds 6. Eberjey Lace Trimmed Robe 7. Ippolita Mother of Pearl Earrings 8. Bedhead Pajama Set 9. Mariquita Masterson Heart Necklaces 10. Sugarfina Candy 11. Trellis Spa Gift Certificate
Shop some of our favorite red items below!

Feature Image Source: Witney Carson