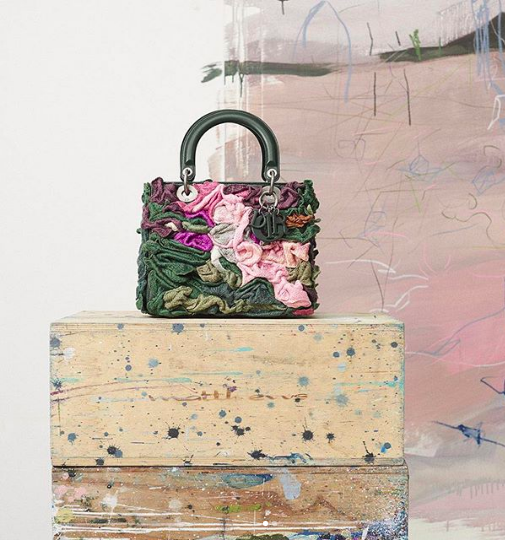 Dior has always been one to pay tribute to the women who have made their brand what it is today, but this time they have gotten a little more creative with the new Dior Lady Art Bag that will have every lady, from the art-lover to the art-learner flocking!
Editor's Note:  With Paris Haute Couture Fashion Week coming to a close today, we have been very focused into watching all that is "high designer" and will be reporting on many of our pics from what is always one of my favorite fashion weeks of the year! Nothing can match haute couture. Stay tuned early next week for this on our site…..in the meantime here is a favorite from one of our favorites….the iconic House of Dior. They have put together an artistic tribute to women and we love it!
It wasn't that long ago that Dior introduced their first female creative director, Maria Grazia Chiuri in 2016. It was an even shorter time ago that Chiuri sent a striped shirt down the runway with the saying "Why have there been no great female artists?" emblazoned across the front. With Dior's newest edition of the ever-famous Lady Dior bag, Chiuri has made it known…she has indeed found the great female artists!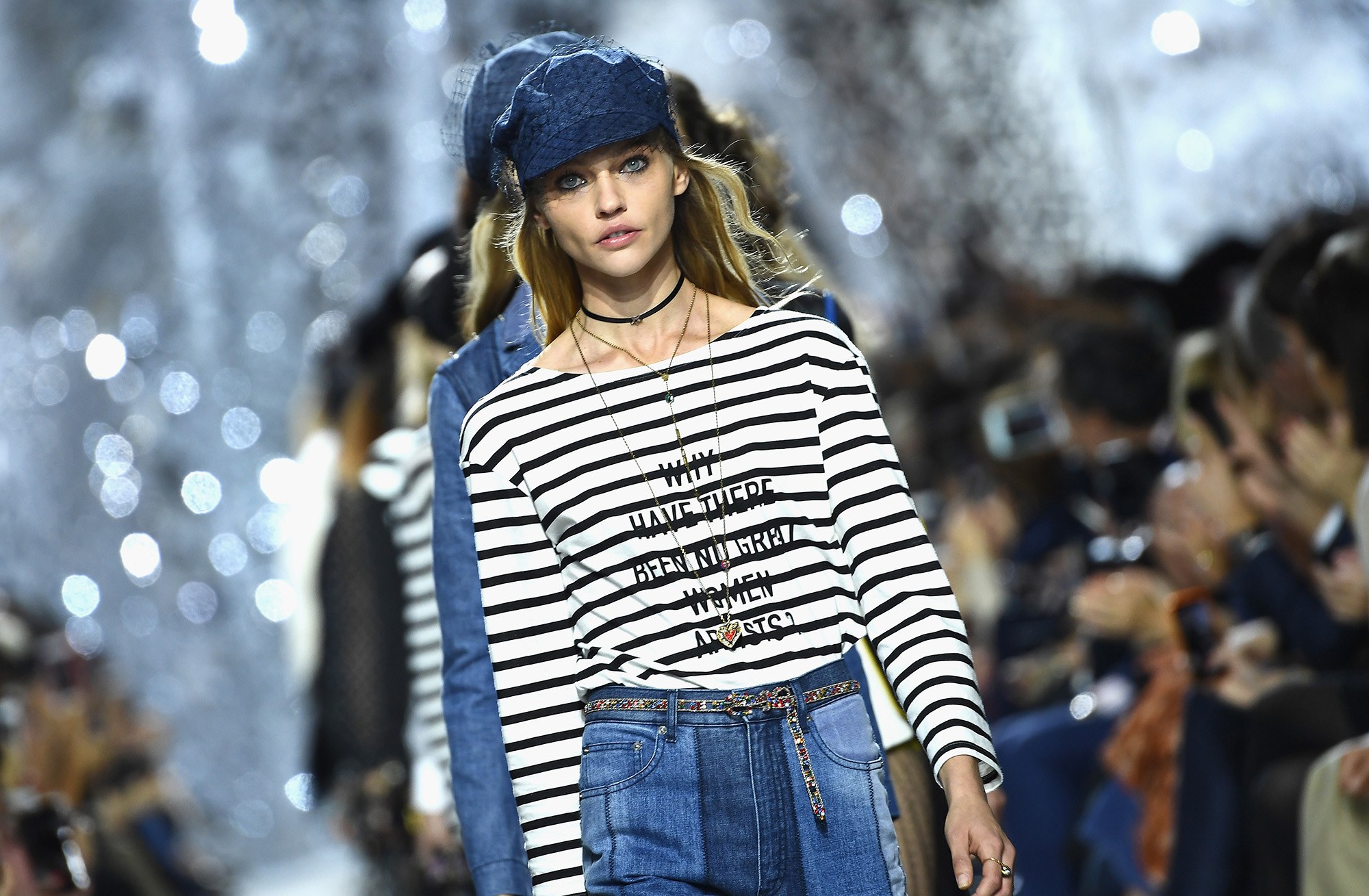 Image courtesy of Vogue
The Lady Art collection has given us eleven new designs to obsess over, each one artfully re-designed by an all-star cast of female artists handpicked by Chiuri, herself! Being a woman in the arts, its no surprise that Chiuri wants to use her platform to support other creative ladies in the art industry.
"Women in the arts are still fighting for recognition on many levels"

-Mickalene Thomas, American artist
With women hailing from many different generations and countries such as Colombia, Turkey, South Korea, China, the United States, France and Japan, each design offers a unique perspective. From the mediums used, to the colors and design and even the charms which delightfully dangle from the handles, the look of each bag is a work of passion for each artist.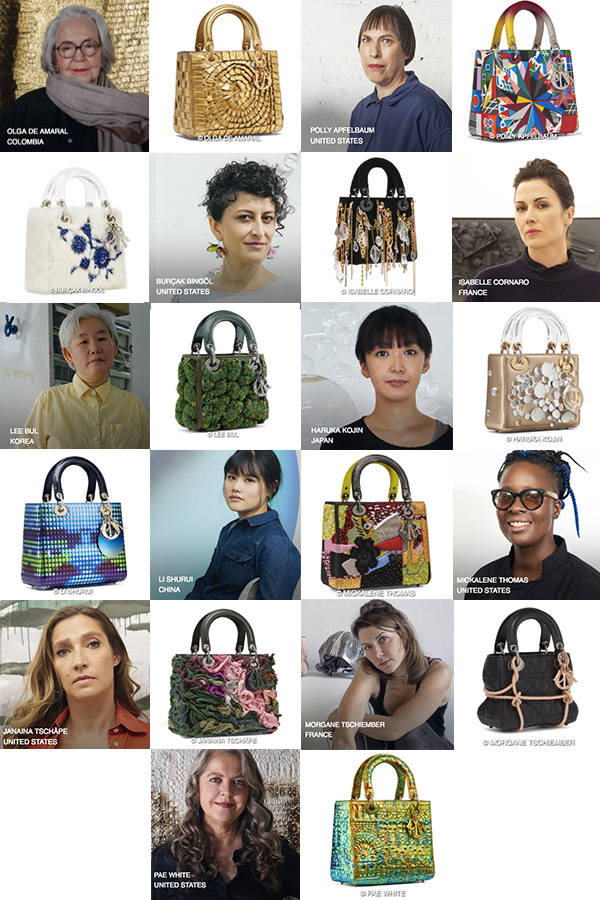 While Dior always delivers us top-notch design and obsession-worthy pieces, this girl-power collection is completely one-of-a-kind! For a more detailed look into each bag available in the collection, head over to Dior.com/LadyArt by clicking on the link in red.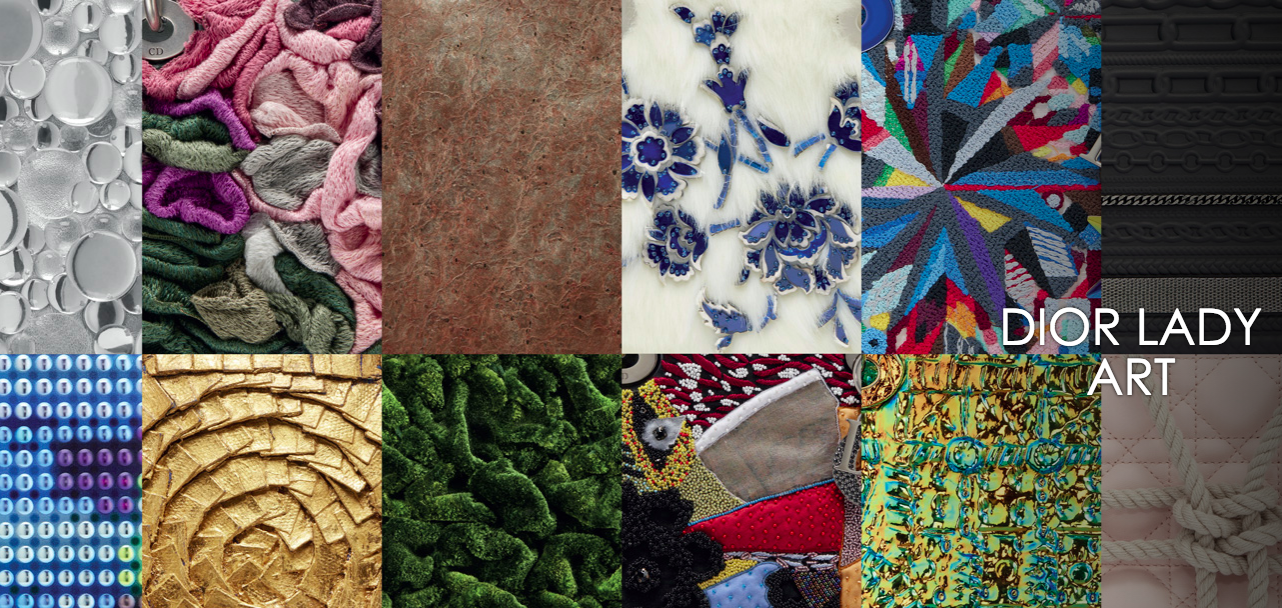 ---
For a look at Maria Grazia Chirui's past collection check out the link below:
Oooh LaLa…The Beauty of Paris Fashion Week's Begins!
Feature Image courtesy of @Dior