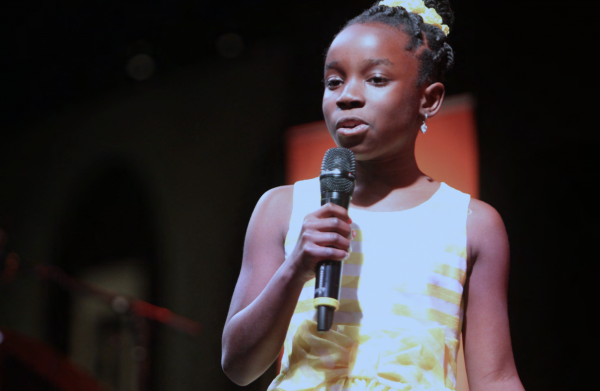 Kidpreneur, Mikaila Ulmer, in our town recently as the keynote speaker for The Women's Fund Rockin' Resiliency Luncheon took such command of the room with her presentation that I had to learn more….scroll down for my interview with the very wise Mikaila.
Mikaila Ulmer is the Founder and CEO of Me & The Bees Lemonade. Ulmer, who is 14 years old started her company when she was 4 years old, after being stung by two bees in the same week. Her wise parents encouraged her to give it a positive twist by researching bees rather than being upset and frightened of them. The result was Mikaila, after understanding just how important they are within our ecosystem, became an advocate for the bees. She turned to her Great Granny Helen's flaxseed honey lemonade recipe, launched her company from her Austin home and has skyrocketed to success that would be a great accomplishment at any age.  She landed a deal on Shark Tank and the success of Me & The Bees began.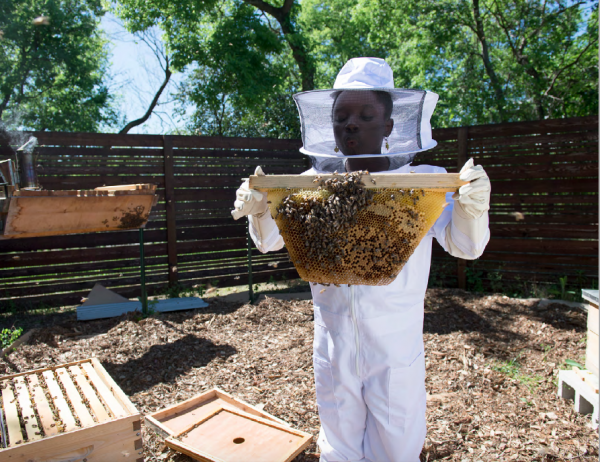 I must say first of all, that I was familiar with Mikaila from a woman's conference that I attended here in Houston 3 yrs ago. She had been so memorable then that I couldn't wait to chat with this bright young woman. Myself, along with most of the audience at the luncheon, were so taken by what this young business woman had to say but even more so in how she said it. Her presentation was confident, flawless and so articulate for a young lady her age that most of my questions were to find out not just how she approached her business but  also how she readied for her speaking engagements.
MRG:  I know that you do speaking but also workshops….how old were you when you did your first workshop.
MU:     I was around 3rd grade, about 8 yrs. old. They were really short (10 minutes) and I really enjoyed it. I  actually loved it and would seek them out to do more. Mostly it would be kids around my age and I loved sharing my story. 
MRG:   So then, did you never really have stage fright?
MU:     I actually did have some stage fright for some really big presentations, especially like Shark Tank and some of the speaking engagements I got after doing that. I got over it….it just took me to practice and then I was over it!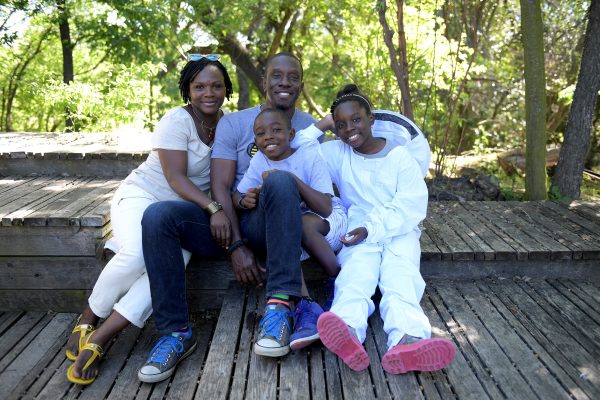 MRG:    So, tell me, do you run your company? Do you feel that they listen to you and that your voice is heard?  What aspects of the company are you most involved in?
MU:    Yes, I am involved and yes, I feel that they do listen to what I have to say and how I feel things should be done. Because school comes first and I have tons and tons of homework I find that I really just spend most of my time on Marketing….that's what I like and that's what I'm good at. I see all campaigns and offer suggestions. I am very 'present' in my company.
 MRG:  You are 14, have been doing this for 10 years already. What kind of goals do you have for your future?
MU:   I want to continue to grow this company and I want to create other companies. I actually did a business fair, called Glitter Pop, yesterday where my company  presented other types of products and my friend and I submitted some glitter tattoos, soaps, and won the first place for most innovative products!
MRG:  So you are not restricting yourself to lemonade?
MU:     No, I'm not. I had ideas before I started the lemonade company to do others things. (I had to think, before 4 yrs of age, other ideas…..wow!)
MRG:   Do you have a vision that you want to stay in businesses related to bees?
MU:     No, not really, bees is my main cause but I want to do products/companies related to other causes.
MRG:   Any message that you would want to give to young entrepreneurs…..words of wisdom.
MU:     If you don't have a business yet, start one for something that you are passionate about and that you love to do. Also, always remember that there is help at the high….those people that will support your mission, support your company. As long as you find those people and make sure that you surround yourself with those people, then you will be successful.
                   Also, remember to always DREAM LIKE A KID!
MRG:   One last question…..Do you take advise from your Parents???
MU:     Yes, I do, I do take advise from my parents…….(I did hear a slight chuckle from Mom!)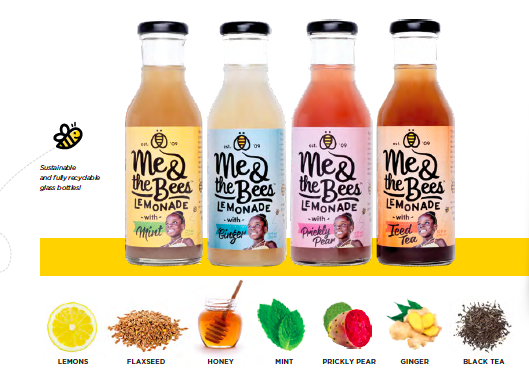 At this point, her lemonade is being sold at Whole Foods Markets, Wegmans and was beginning to be tested in Houston stores for the Kroger Grocery chain as well. She has shared her story with Good Morning America, NBC News, The Real, Forbes and Time Magazines.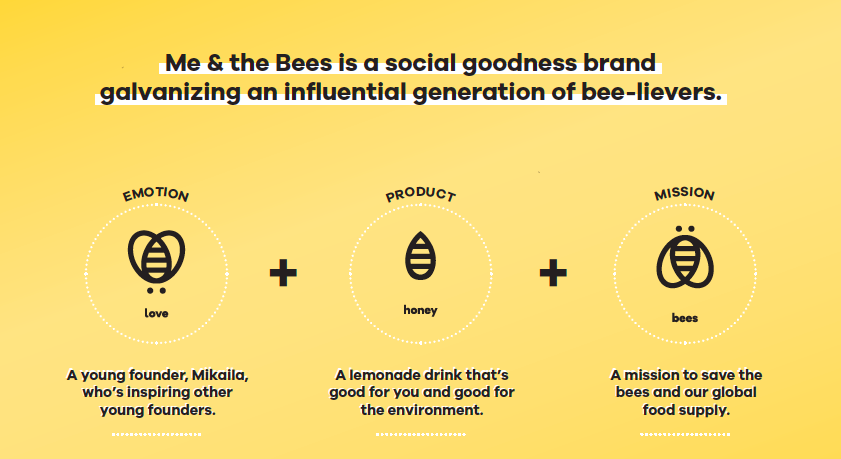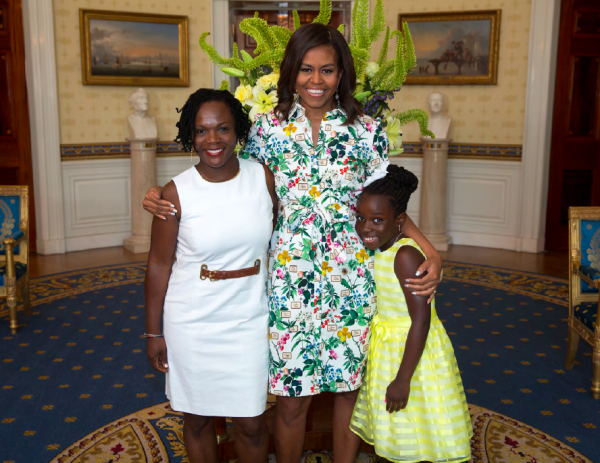 She has had some great exposures through her participation in the Dell Women's Entrepreneur Network Summit and has been invited to speak at such prestigious gatherings as the White House United States of Women Summit, where she introduced President Barack Obama.
To learn more about Mikaila (trust me, you will want to!) check out below…..
Website: MeAndTheBees.com; Facebook, Instagram, Twitter…..MikailasBees
Also, for a fun look at the luncheon that brought her here click on The Women's Fund, Rockin' Resiliency Luncheon.