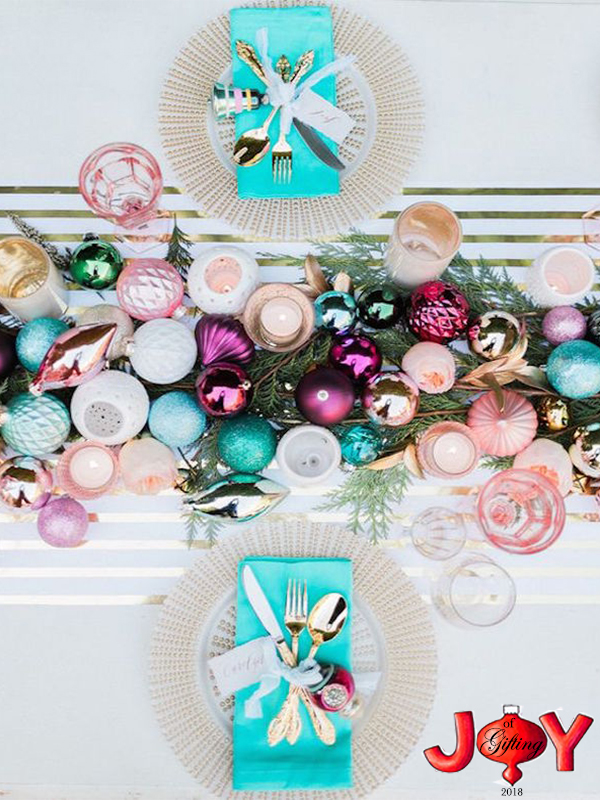 'Tis the season and you know what that means….time to party! As your holiday party calendar begins to fill up, stock up on the best gifts any hostess would love!
The holiday spirit has kicked into full swing and if your month looks anything like mine, you will be spending many a night spreading cheer with dear friends at countless holiday parties! If you've ever hosted your own gathering, you know it is no easy feat. Those that spoil you at their own soiree, deserve to be spoiled a little too!
This holiday season, don't worry about finding the perfect hostess gift…we've already done that for you! We have rounded up 10 top gifts for all your holiday hostesses this season! From yummy sweets to home goods treats, there is a way to bring joy to absolutely anyone on your nice list!
Keep your eye out for even more gifting guidance from My Red Glasses this holiday season! The Joy of Gifting Series has only just begun. We are here to help you find the perfect gifts for all of your loved ones and those special on your list. You can truly bring out the joy of gifting this year from the comfort of your own home or by visiting your local haunts!

Click the item's name (shown in red) below to instantly be swept to the retailer's page to purchase!
So, happy shopping little elves! We will see you very soon with even more gifts and goodies for those most special in your life!
Need festive looks to wear to your all of your holiday parties this season? Check out our style-guide to dressing for the season of sparkle: click below.
Shine Bright From Day to Night
---
Feature Image courtesy of AmyNichols.com