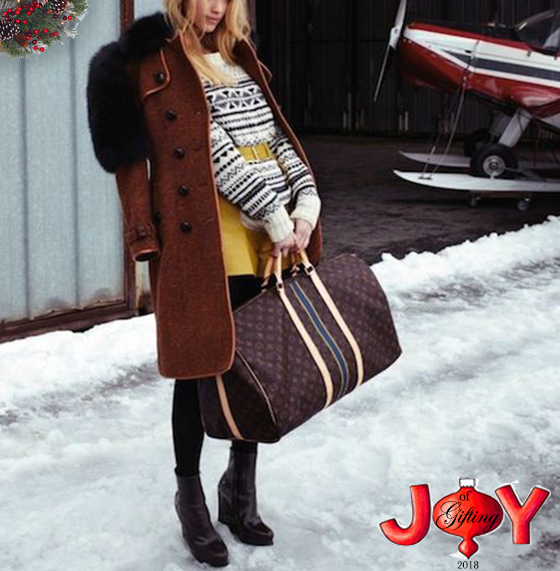 Holiday travel can be as unpleasant as a lump of coal, but with the right gifts, every traveler in your life will be as jolly as Santa himself this holiday season!
We all have those friends….the one's that always seem to be jaunting off to a new place every week. Our trusty travelers can sometimes be hard to buy for, since after all they live many of their precious memories out of a suitcase! However, at MRG we see this as the ideal gifting genre!
The perfect travel gifts are one's that are just as pretty as they are practical. A gal or guy on the go needs gadgets that will keep them safe, smart and of course sleek! Whether they're scoping the slopes, unwinding by the ocean or adding a new stamp to their passport there are countless treasures on the market just waiting to be wrapped!
When you find the perfect present, just click on the item name in red and it will whisk you away to the page to purchase faster than the pilot can say "prepare for takeoff"! Happy shopping!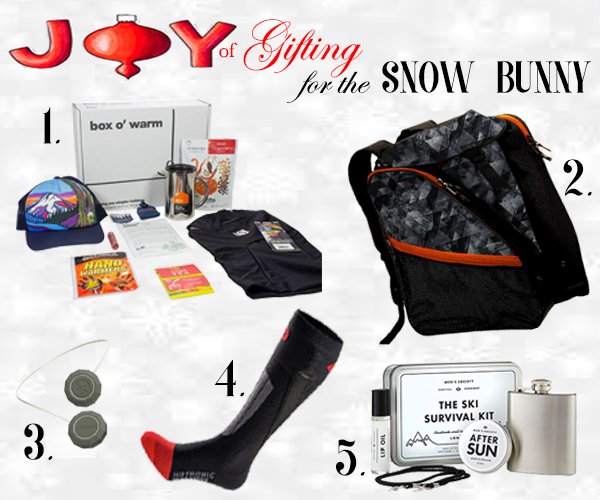 1. Box O'Warm Curated Gift Box || After a  day in the winter wind, your dear one will love this set that's all about warmth with snacks, gear, lip balm and more!
2. Transpack XTI Print Ski/Snowboard Boot Pack || Their boots were made for skiing, and that's just what they'll do…but when they're done this pack is the perfect place to keep'em while the waterproof pocket keeps the rest of their belongings dry.
3. Outdoor Tech Chips 2.0 Wireless Helmet Audio – The ideal way to listen to their favorite ski-soundtrack – also equipped with phone call and audio message capabilities so they can stay on the slopes all day!
4. Hotronix XLP PFI 50 Heat Socks – With gradual pressure distribution, these cozy socks enhance comfort and warmth and are even cozier with these battery pack inserts!
5. Men's Society The Ski Survival Travel Kit – The only thing more drawn to snow than a skiier is the sun, so protect the ones you love with this chic ski survival kit!
---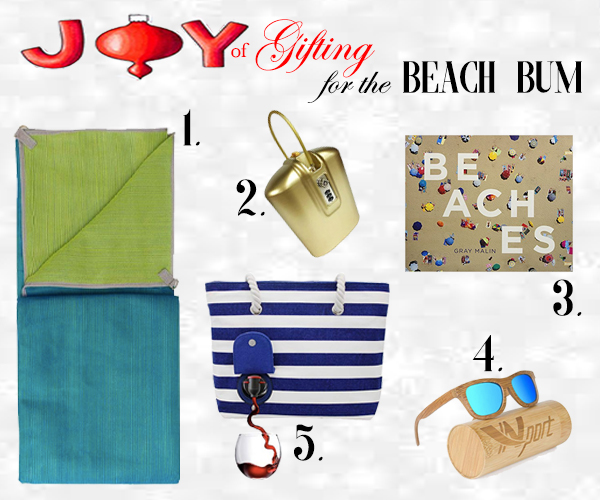 1. CGear Multimats Original Sand Free Mat || Love the beach, but hate the sand? The woven technology of this mat has got them covered!
2. SAFEGO Portable Lock Box || Let them enjoy the beach with the peace of mind that they're beloved belongings are safe anywhere they go!
3. Beaches Hardcover Coffee Table Book || Open the cover and they'll be instantly transported to the sand and sea no matter where they are!
4. Ynport Bamboo Sunglasses || The lightweight bamboo material of these sunnies makes it impossible to sink, so they never have to worry about losing them in the ocean again!
5. PortoVino Beach Tote || Give them the gift of vino-to-go with this magical beach bag that holds TWO bottles (and keeps them cold all day)!
---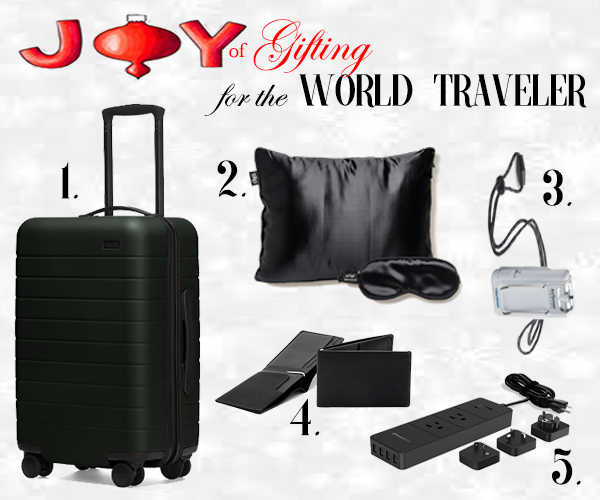 1. AWAY Carry On || As chic as it is practical, they can hold everything they need while being the best accessorized in the airport!
2. SLIP Silk Travel Set || Give them the gift of luxurious sleep absolutely anywhere, all while promoting anti-aging!
3. AirTamer Air Purifier || There are few things as cringe-y as airplane air, but this guy will keep their air clean and pure the whole flight!
4. Bellroy Travel Wallet || Protect them from credit card theft, while keeping them organized with room for passports, money and more in an upscale leather design!
5. PowerBear Travel Adapter & Surge Protector || Compatible for multiple countries and multiple chargers, this is ideal for the person on the go!
See you next week with another Joy of Gifting guide to help you cross a few more names of your Christmas shopping list!
---
If you missed the first issue of the The Joy of Gifting holiday gift guide, check it out now:
The Joy of Gifting: For the Hostess
Feature image courtesy of Pinterest