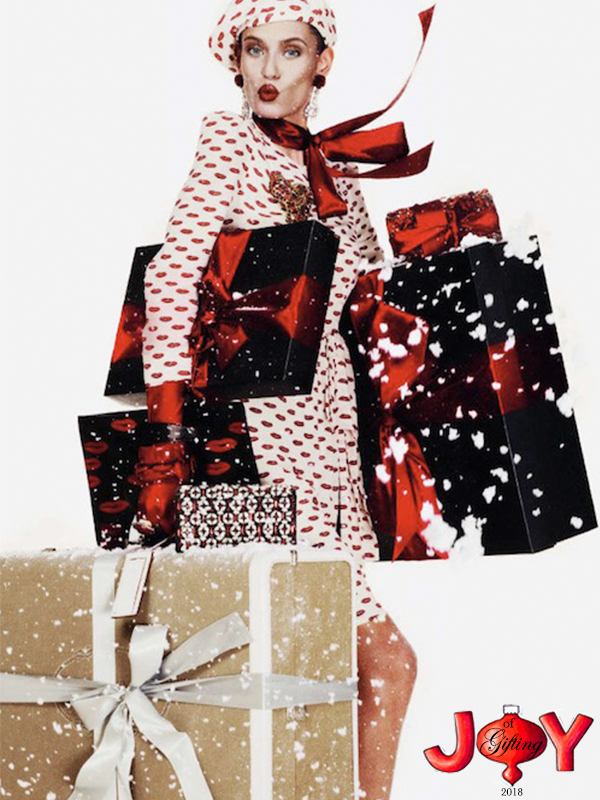 This one is for the girls! Spoil the special women in your life (or yourself!) with a gift for her that she is sure to love this holiday!
Fa-la-la-ladies…it's our favorite time of year, where shopping is not only encouraged, but necessary!! The only thing better than buying goodies for yourself is buying for those who make such an impact in your life every single day. 'Tis the season of spoiling her and we have got you covered on the items that are sure to bring her the most joy this season!
No matter your budget, there is something out there for anyone on your list! After all, it is not about how much something costs, it is all about the thought that you put into it. Whether she is living the life of luxury, always on the go, or finds her happy-place in some peace-and-quiet, this gift guide has got her covered!
All items on this list are available locally, so the last minute shopping is no big deal! Just look at the end of the item description, and you will find all the info on where to find it right here in Houston! And even more, if you see something you love you can always send this on to anyone who is still requesting your christmas list!
Just click on the item's name in

red

to be taken to the retailer's page to purchase or find out more details!
---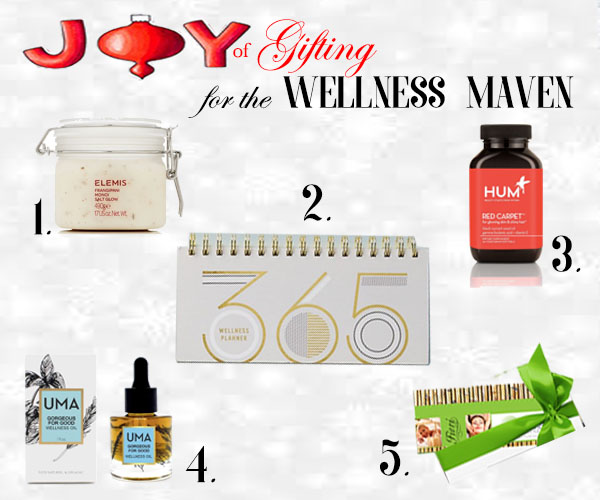 1. Elemis Frangipani Monoi Salt Glow – This luxurious salt scrub will leave her skin unbelievably soft and glowing! (Available at Neiman Marcus)
2. Anthropologie Wellness Tracker Calendar – New Years Resolutions are right around the corner, and this calendar is the perfect way to help her stay on track! (Available at Anthropologie in City Center)
3. Hum Nutrition Red Carpet Supplement – Full of healthy essential fats that support fuller, shinier hair and glowing skin, these supplements are the way to gift her the red carpet treatment this holiday season! (Available at Kuhl-Linscomb)
4. Uma Gorgeous for Good Wellness Oil – This luxurious UMA Oil uplifts her mood, promotes positivity, confidence, soothes tension and encourages a lasting sense of calm. (Available at Switch2Pure)
5. Fiori Spa Gift Card – With a long list of luxe services and an abundant offering in their boutique, this gift card is much more than just a gift card! (Available at Fiori Spa)
---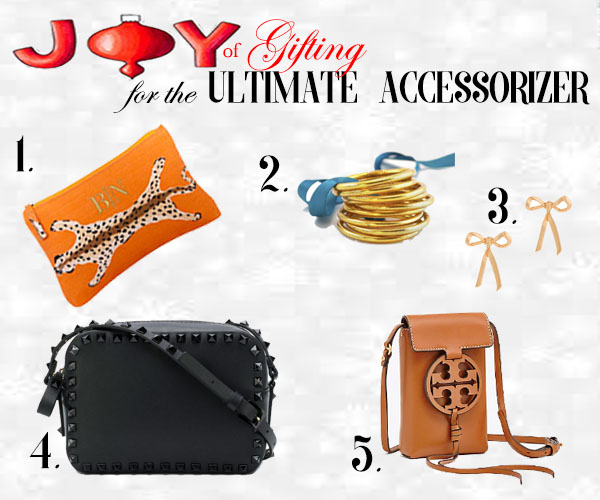 1. à bienôt Personalized Leopard Travel Bag – This fierce travel bag makes a statement all on its own, and when adorned with their initials, its truly one-of-a-kind! (Available at à bientôt)
2. BuDha Girl Bracelet Stack – A gift with just as much purpose as presence, this stack of bracelets will bring her peace all year long! (Available at Kuhl-Linscomb and A Bienot)
3. Oscar de la Renta Bow Earrings – Ladylike design in an adorable bow shape makes these the perfect gift for every girl in your life! (Available at Tootsies)
4. Valentino Rockstud Tone on Tone Crossbody – This crossody is the perfect gift to have them rocking around the christmas tree! (Available at Tootsies)
5. Tory Burch Miller Phone Cross Body – Send them on a trip to logomania with this adorable cross-body, for the chicest way to tote their tech! (Available at Tory Burch)
---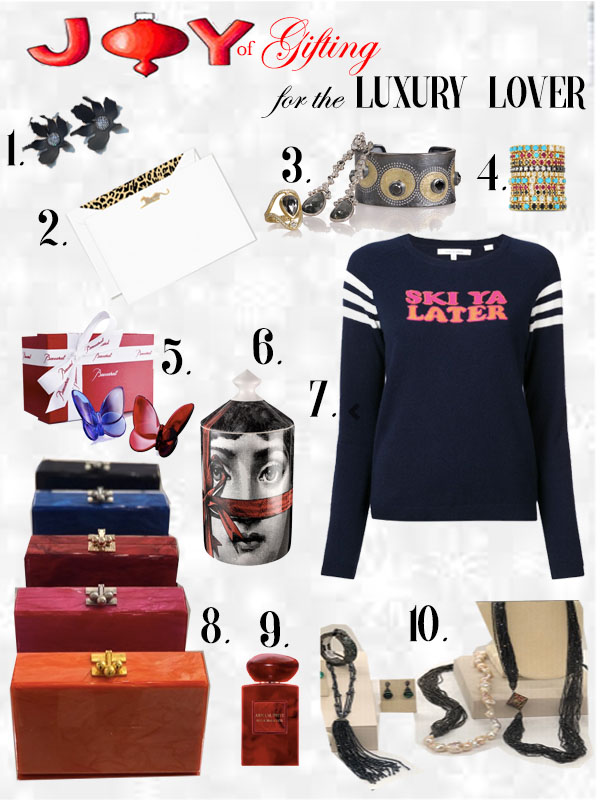 1. Lele Sadoughi Crystal Lily Earrings – These classy and chic mother-of-pearl earrings are perfect for any woman on your list! (Available at Tootsies)
2. Todd Reed Jewelry Set – Sleek and sophisticated- this is exactly how she will look with this set on her side! (Available at Cotton Club)
3. Fern Freedman Stack Rings – Whether you get her only one or more, she's sure to love you lots! (Available at Cotton Club)
4. Events Gifts Engraved Leopard Correspondence Cards – These fierce cards are sure to wow whoever receives them! (Available at Events Gifts)
5. Baccarat Butterfly Lovers – Inspired by the legend of Liang Zhu, the Asian version of Romeo and Juliet, this butterfly set is a symbol of everlasting love. (Available at Events Gifts)
6. Fornasetti Regalo Scented Candle – The red ribbon detail on this candle makes this the perfect gift for the holidays, and even more…the name itself, 'Regalo', means gift in Italian! (Available at Kuhl-Linscomb)
7. Chinti and Parker Ski Ya Later Sweatshirt – Whether you're headed for the slopes or the couch, this sweatshirt will keep you cozy! (Available at Tootsies)
8. Edie Parker Jean Solid Pearlescent Box Clutch – A definite statement maker, these bright clutches make any outfit complete! (Available at Tootsies)
9. Armani Prive Malachite Eau de Parfum – With a scent inspired by the countries and cultures that have inspired Mr. Armani, she will instantly be transported to a new world with just one spritz! (Available at Neiman Marcus)
10. Deville & Tennenbaum Fine Jewelry – The finest way to say "I love you" is through fine jewelry! (Available at Tootsies and Tennenbaums)
---
For even more The Joy of Gifting gift guidance, check out our other gift guides from this season:
The Joy of Gifting…for the Hostess
The Joy of Gifting…for the Traveler
The Joy of Gifting…for Their Hobbies
The Joy of Gifting…for the Beauty Obsessed
The Joy of Gifting…for the Kids
The Joy of Gifting…for the Foodies
The Joy of Gifting…for the Home
Feature image courtesy of Pinterest