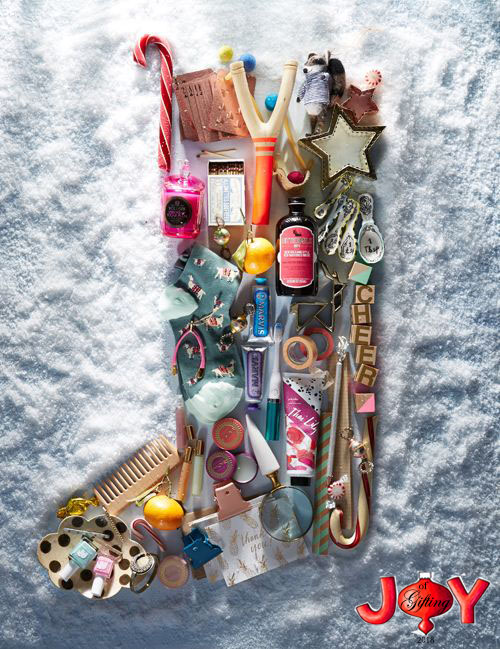 Arguably the most exciting part of christmas morning- the stocking! The more stuffed the better, and we have just the things to stock up on!
"Twas the night before Christmas, When all through the house
Not a creature was stirring, Not even a mouse
The stockings all hung, By the chimney with care
In hopes that St. Nicholas, Soon would be there"
Since the beginning of our modern Christmas tradition, the stocking has been a crucial part of Christmas morning! We all want that morning to be as perfect as possible, so we have created the golden guide of gifts that are just waiting to be stuffed in their stocking!
We get that it is last minute, so we made sure to pick only items available at stores here- locally in Houston! You will find the providing retailers to the right of the item name (listed under the image below). Some items might be available online, and those have been linked and are shown in red. Just keep in mind some online orders might not make it prior to the big morning!
Happy shopping and Merry (almost) Christmas!
---

1. Sketch.Inc Kokeshi Dolls // Available at Cotton Club Collection
2. Aquis Lisse Luxue Fast Drying Hair Towel // Available at Kuhl-Linscomb
3. W+P Design Do Something Dice // Available at Manready Mercantile
4. Neiman Marcus Peanut Butter Splurge // Available at Neiman Marcus
5. Sukeno Socks Ice Cream Socks // Available at Cotton Club Collection
6. Chan Luu Tassel Neck Tie // Available at Tootsies
7. iDecoz Phone Mirror  // Available at More Than You Can Imagine
8. Kai Lotion // Available at Abejas Boutique
9. Daneson No.7 Cinnamint Toothpicks // Available at Manready Mercantile
10. MadLibs Stocking Stuffer Edition // Available at Kuhl-Linscomb
11. Blendsmart Blendsmart2 Rotating Makeup Applicator // Available at à bientôt
12. Bytox The Hangover Patch // Available at More Than You Can Imagine
---
For even more The Joy of Gifting gift guidance, check out our other gift guides from this season:
The Joy of Gifting…for the Hostess
The Joy of Gifting…for the Traveler
The Joy of Gifting…for Their Hobbies
The Joy of Gifting…for the Beauty Obsessed
The Joy of Gifting…for the Kids
The Joy of Gifting…for the Foodies
The Joy of Gifting…for the Home
Feature image courtesy of Anthropologie